Get Pricing & Availability for Assisted Living in Eau Claire, WI
Call (855) 481-6777 for immediate assistance and get more details
Page Reviewed / Updated – October 6, 2022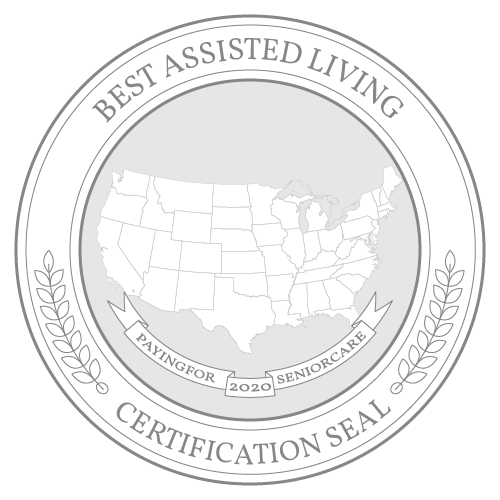 Eau Claire may be considered financially average for some seniors, despite an overall cost of living that is 13% below the national index and 4% lower than the average in Wisconsin. This low figure is mainly due to cheap housing, which costs 74% of the nationwide median, but the city's health care cost index is 11% higher. Assisted living at an average of $4,375 per month is below both the U.S. and Badger State averages.
State tax savings may help some Eau Claire seniors with their long-term care budget. Wisconsin fully exempts Social Security benefits and government pensions from income tax, while partial exemptions apply to retirement account withdrawals for income-eligible Wisconsinites aged 65 and older.
In addition to providing a list of the best assisted living facilities in Eau Claire, WI, this guide provides an overview of the cost of assisted living in Eau Claire, as well as average costs for other types of care. Additionally, find a list of free and low-cost services that provide seniors with a variety of assistance in their communities.
The Cost of Assisted Living in Eau Claire, WI
Genworth's 2021 Cost of Care Survey estimates Eau Claire's average assisted living cost to be $4,375 per month, lower by $225 than the state median and by $125 than the U.S index. Most other West Central Wisconsin areas cost less than Eau Claire. La Crosse is cheaper by $112, and Wausau which saves seniors $250 monthly. In neighboring Minnesota, Minneapolis is more expensive by $788. Eau Claire seniors who want to stay close to Mayo Clinic may opt for Rochester, MN, which is $195 cheaper.
Eau Claire: $4,375
Wisconsin: $4,600
United States: $4,500
La Crosse: $4,263
Wausau: $4,125
Minneapolis, MN: $5,163
Rochester, MN: $4,180
The Cost of Other Types of Care in Eau Claire, WI
At $4,375 per month, assisted living in Eau Claire is significantly more affordable than in-home care and home health care, which have similar costs at $5,339. Seniors who are able to live at home and receive weekday care in community settings can expect to pay $2,356 monthly for adult day health care. The most expensive care type is nursing home care at $8,167 and $8,593 for semi-private and private rooms, respectively.
Assisted Living Facility: $4,375
In-Home Care: $5,339
Home Health care: $5,339
Adult Day Health Care: $2,356
Nursing Home Facility (semi-private room): $8,167
Nursing Home Facility (private room): $8,593