Get Pricing & Availability for Assisted Living in Macon, GA
Call (855) 481-6777 for immediate assistance and get more details
Page Reviewed / Updated – October 7, 2022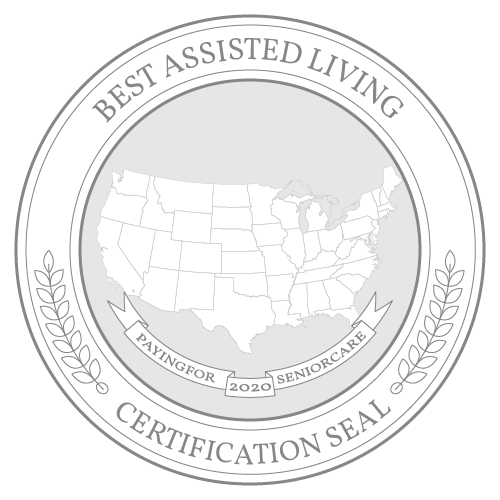 Macon is an affordable post-retirement settlement place with a cost of living that is approximately 25% cheaper than the national average and nearly 20% less than the state average. Seniors can save on housing, which is over 65% lower than the national median. While seniors pay more for utilities than in other states, they pay less for transportation, health care and groceries. Assisted living in Macon is moderately priced at $2,860 per month.
Georgia is tax-friendly for retirees as Social Security is not taxed, and seniors aged 65 and above can claim up to a $65,000 deduction on retirement income. Moreover, withdrawals from a retirement account and private and public pension incomes are only partially taxed.
In addition to providing a list of the best assisted living facilities in Macon, GA, this guide provides an overview of the cost of assisted living in Macon, as well as average costs for other types of care. Additionally, find a list of free and low-cost services that provide seniors with a variety of assistance in their communities.
The Cost of Assisted Living in Macon, GA
According to Genworth's Cost of Care Survey 2021, assisted living in Macon is priced at $2,860 per month. This is $675 less expensive than the state average and over $1,600 lower than the national average of $4,500. Warner Robins has the lowest-priced assisted living facilities in the state at $2,750, whereas Brunswick has the highest at $5,300. Cities to the east of Macon, such as Savannah, are priced moderately higher, while western cities like Columbus have significantly higher assisted living costs at $4,223.
Macon: $2,860
Georgia: $3,535
United States: $4,500
Savannah: $3,513
Brunswick: $5,300
Warner Robins: $2,750
Columbus: $4,223
The Cost of Other Types of Care in Macon, GA
While assisted living is reasonably priced in Macon, seniors can opt for other cheaper or more expensive care options that suit their needs. In-home care costs $3,813 per month, and home health care is slightly more at $4,004. Cheaper health care options include adult day care at $1,441 per month. Those requiring comprehensive care and 24-hour attention can consider a nursing home facility, which costs significantly more with an average of $6,874 and $7,330 for semiprivate and private rooms.
Assisted Living Facility: $2,860
In-Home Care: $3,813
Home Health Care: $4,004
Adult Day Health Care: $1,441
Nursing Home Facility (semiprivate room): $6,874
Nursing Home Facility (private room): $7,330