Get Pricing & Availability for Assisted Living in Macon, GA
Call (855) 481-6777 for immediate assistance and get more details
Page Reviewed / Updated – September 01, 2020
The 10 Best Assisted Living Facilities in Macon, GA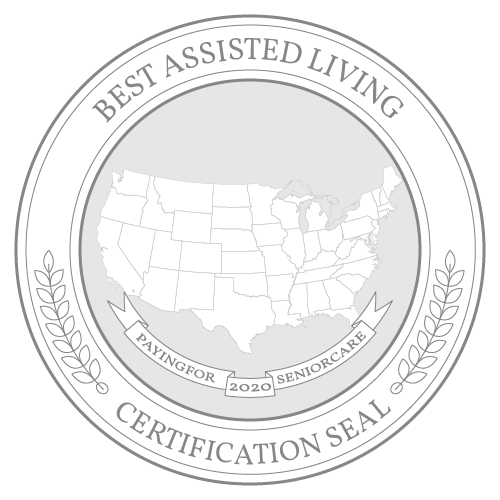 Seniors in the mid-size city of Macon, Georgia, have much to explore, whether they're enticed by beautiful southern architecture or interested in the quaint downtown's many live music venues, shops and restaurants. Additionally, seniors who appreciate nature and outdoor activities can stroll along the 11-mile Ocmulgee Heritage Trail lining the scenic Ocmulgee River and stop to picnic in popular Central City Park. Senior residents can also attend the park's annual International Cherry Blossom Festival, along with at least 20 other Macon festivals occurring throughout the year.
Additionally, find out more about the cost of assisted living in Macon and what financial assistance programs are available.
The Cost of Senior Living and Care in Macon
According to Genworth's 2018 Cost of Care survey, Macon's senior care costs are mostly reasonable when compared with state averages. The cost of home care is nearly $300 less per month in Macon than the Georgia average, and adult day care is on par with the state. While both assisted living and nursing home care are above state averages, the difference isn't outrageous. Assisted living is just $384 per month above the state average, while nursing home care is $530 more per month.
How much does Assisted Living Cost in Macon?
At an average of $3,484 per month, the cost of assisted living in Macon is relatively high for the state. It comes in just below the cost in Brunswick, which is $4,145 per month, and Dalton, which is $4,035 per month. In Atlanta, the state's capital, the cost is slightly less than in Macon at an average of $3,390 per month.
Warner Robins has the least expensive assisted living costs at an average of $2,300 per month and Albany is just slightly more expensive at an average of $2,320 per month.

How much does Home Care Cost in Macon?
Seniors in Macon who receive home care services pay an average cost of $3,337 per month. The cost of home care in Macon is one of the lowest in the state, along with Columbus, where the average cost is the same. Only Dalton is lower at $3,241. Brunswick has the highest home care cost at an average of $4,004 per month, followed by Atlanta, which has an average cost of $3,813 per month.
How much does Adult Day Care Cost in Macon?
Adult day care costs in Macon are mid-range when compared with other major cities in Georgia. At $1,300 per month, adult day care in Macon costs the same as in Athens and $27 less than in Columbus. In larger cities such as Albany and Atlanta, adult day care costs are quite a bit higher at $1,668 and $1,712 per month. Brunswick has the least expensive adult day care costs in Georgia, which are only $542 per month.
How much does Nursing Home Costs in Macon?
Macon has the second-highest nursing home costs in the state. At an average of $6,874 per month, the cost is just slightly higher than in Atlanta and Albany, where average costs are $6,783 and $6,874 per month, and lower than Dalton, which averages $7,270. Seniors who are looking for less expensive options can consider nursing home care in Brunswick, where the cost is the least expensive in Georgia at $5,931 per month or in Augusta, where the average cost is $6,023 per month.
Financial Assistance Programs in Macon
Medicaid Program in Macon
Georgia's Medicaid program provides vulnerable individuals and families with health insurance that enables them to access safe health care services. The program covers a variety of expenses including primary care, dental care and prescription medication. Many seniors in Macon and throughout Georgia also require Medicaid assistance to cover the cost of long-term care. The state plan covers the cost of nursing home care and some personal care services. There are several waivers in place that amend this plan to cover additional long-term care options including home care and assisted living for those who are eligible.
To qualify for Medicaid as a senior citizen in Georgia, applicants must be 65 years of age with a maximum monthly income of $2,313 per month. They are permitted to own a maximum of $2,000 in countable assets, not including their home, vehicle, household furnishings and personal belongings. In cases of married couples where one spouse is applying and the other isn't, the applicant may transfer up to $3,160.50 per month to their spouse prior to counting income toward eligibility.
For asset qualification, it's important to remember that seniors can't give away countable assets at below market value. Medicaid has a 60-month look back period and may deny anyone who used gifts in an attempt to avoid the asset limitation. Currently, a senior's assets are capped at $4,000, though a home valued at $585,000 or less, personal belongings, home furnishings, a vehicle and a few other types of assets are excluded from the total.
Medicaid is an entitlement program, which means that all eligible applicants are able to access benefits immediately. To apply for Medicaid, seniors in Macon can call (877) 423-4746.
Medicaid Waivers in Macon
Service Options Using Resources in a Community Environment (SOURCE)
The SOURCE waiver helps frail elderly and disabled individuals who require a nursing level of care to access services within their community. This waiver provides skilled nursing care outside of a nursing facility to those who are able to live safely outside of a nursing care facility. It also covers the cost of care in assisted living facilities or at home, as well as adult day care, emergency response services, case management services and primary care.
To qualify for this waiver, seniors must be at least 65 years of age, fully eligible for the state Medicaid plan and require a nursing home level of care. This program only accepts 19,000 participants at a single time, which means that some applicants may be placed on a waiting list.
To apply, seniors can call (866) 552-4464.
More information can be found here.
Community Care Services Program (CCSP)
The CCSP waiver is available to senior citizens in Georgia who are functionally impaired and require an intermediate level of nursing care. Some of the services covered by this program are the same as what the SOURCE waiver covers; however, this waiver is open to those who require a lower level of care. The CCSP covers the cost of alternative living services, such as assisted living in state-licensed personal care homes, as well as in-home personal support services, home-delivered meals, nurse visits and emergency response services.
To qualify for full coverage under this waiver, applicants must be fully eligible for Medicaid and functionally impaired. They must also be able to safely reside within the community despite requiring an intermediate level of nursing care. Applicants may not participate in more than one waiver at a time. This program only accepts a limited number of participants, which means applicants may be placed on a waiting list before they receive benefits.
To apply for the CCSP waiver, seniors can contact (866) 552-4464.
More information can be found here.
Other Financial Assistance Programs in Macon
Home and Community-Based Services
In Georgia, home and community-based services are non-Medicaid programs and services that help senior citizens to thrive in their own environment. Services are provided by Georgia's Area Agencies on Aging. In Macon, available services include personal care, respite care, homemaker services, home delivered meals and case management.
To qualify for these services, applicants must be 60 years of age or older and undergo an assessment to determine their level of need. There are no financial restrictions.
To apply, seniors in Macon can contact the Middle Georgia Area Agency on Aging at (866) 552-4464.
More information can be found here.
More Senior Living Resources in Macon
| | | |
| --- | --- | --- |
| Resource | Phone Number | Description |
| | (478) 752-5050 | Housing choice vouchers allow low-income families and individuals living in Macon to access safe and sanitary housing that they wouldn't normally be able to afford. The program works with landlords to subsidize rent, allowing families to keep a larger portion of their income for other expenses. |
| | (800) 436-7442 | LIHEAP helps low-income households throughout Georgia to pay for their energy bills and to weatherize their home by paying for minor home repairs. |
| | (478) 207-6380 | This organization helps residents of Macon and the rest of Bibb County in times of crisis by providing emergency rental assistance and security deposits to those facing homelessness. The organization also provides emergency funding for health services, food and utilities. |
For additional information and planning, please read our comprehensive guide to paying for senior care in Georgia.