Get Pricing & Availability for Assisted Living in Alexandria, VA
Call (855) 481-6777 for immediate assistance and get more details
Page Reviewed / Updated – July 6, 2022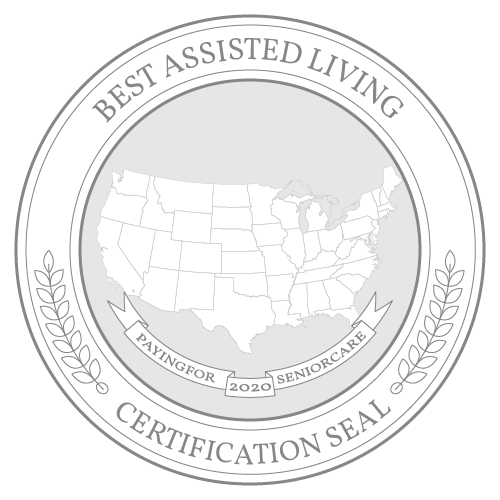 Alexandria is listed on the AARP Age-Friendly Network and is recognized for its outstanding health care amenities, diverse neighborhoods and reliable transportation system. Two hospitals are located in the city proper, Inova Alexandria Hospital and Inova Mount Vernon Hospital, providing easy access to affordable care for seniors. Local seniors don't pay state income taxes on their Social Security income, and deductions are available for other types of retirement income to help offset the city's high cost of living, which exceeds the national average by about 50%. Retiree-friendly tax laws may also help seniors afford the city's high assisted living rates of $5,948 per month.
In this guide, seniors can learn more about how much assisted living facilities charge in Alexandria and how rates compare to other long-term care options. The guide also outlines accessible choices for paying for care and highlights helpful resources that provide personalized assistance with finding affordable care in Alexandria.
The Cost of Assisted Living in Alexandria, VA
The 2021 Genworth Cost of Care Survey shows that Alexandria has some of the highest assisted living rates in the state, with local facilities charging $5,948 per month for care. This is several hundred dollars higher than Virginia's average rate of $5,250 and more than $1,000 higher than the national average of $4,500.
In Roanoke, monthly assisted living costs are on par with Alexandria's average at $5,925, and in Charlottesville, rates are a little lower at $5,700. Seniors in Winchester pay $5,015 for care, and in Virginia Beach, care costs are among the lowest in the state at $4,690.
Alexandria: $5,948
Virginia: $5,250
United States: $4,500
Winchester: $5,015
Charlottesville: $5,700
Virginia Beach: $4,690
Roanoke: $5,925
The Cost of Other Types of Care in Alexandria, VA
Adult day health care is the most cost-effective long-term care option at $2,282 per month. In-home care and home health care both average $5,339 per month. Assisted living is a little more at $5,948 but includes most living expenses such as housing and food, which may help older adults with limited resources budget their retirement income. Nursing home care is considerably costlier at $11,467 for shared rooms and $13,049 for private accommodations.
In-Home Care: $5,339
Home Health Care: $5,339
Adult Day Health Care: $2,282
Assisted Living Facility: $5,948
Nursing Home Facility (semiprivate rooms): $11,467
Nursing Home Facility (private rooms): $13,049
Note:Data for Alexandria was unavailable, so data for the nearest city, Washington, D.C., was used instead.
Financial Assistance for Assisted Living in Alexandria, VA
Other Ways To Pay for Assisted Living in Alexandria, VA
Since not everyone can afford to pay for assisted living out-of-pocket, it's important to find alternative methods to help make assisted living more affordable. Some of these options include:
Veterans Benefits
Life Insurance Policy
Long-Term Care Insurance
Reverse Mortgage
For additional information and planning, read our comprehensive guide to paying for senior care in Virginia.
Free Resources for Seniors in Alexandria, VA
Alexandria seniors have access to numerous resources to help them save money on long-term care costs. Through the following table, older adults can connect with options counselors, information specialists and financial and legal advisers who help them identify ways to pay for assisted living.
| | | |
| --- | --- | --- |
| Resource | Contact | Service |
| Senior Services of Alexandria | (703) 836-4414 | Senior Services of Alexandria is a nonprofit organization that offers a broad range of free and low-cost services to area seniors. It hosts programs throughout the year where participants obtain up-to-date, accurate information on topics of interest, and it operates the Senior Ambassador Program, which provides flexible volunteer opportunities to older adults. The agency also provides the Silver Service Card, which seniors can present at various local businesses for discounts on goods and services. |
| Aging and Adult Services Division | (703) 746-4311 | The city's Aging and Adult Services Division is the designated Area Agency on Aging in the Alexandria region. It has information and referral specialists who help older adults find community-based services that may help them save money, such as durable medical equipment rentals and prescription drug assistance programs. The agency also has Medicare advisers who answer seniors' questions regarding their health insurance coverage and options for paying for assisted living services. |
| VA National Capital Region Benefits Office | (800) 698-2411 | The VA National Capital Region Benefits Office is situated 8 miles north of Alexandria's city center and provides in-person and over-the-phone benefits assistance for older veterans seeking long-term care. It can screen individuals for veterans' home placement, which may be more affordable than private assisted living, and help qualifying individuals apply for Aid and Attendance and pension benefits. |
| Volunteer Alexandria | (703) 836-2176 | Volunteer Alexandria operates the region's Retired and Senior Volunteer Program, which provides volunteer opportunities to those aged 55 and over. Through this program, seniors can donate their time and talents to local nonprofit organizations, schools, museums, performing arts centers and hospitals. In exchange, they may receive benefits such as supplemental insurance, transportation and meal reimbursement and invitations to social and recognition events. |
| Legal Services of Northern Virginia | (703) 684-5566 | Legal Services of Northern Virginia has licensed legal professionals who provide free public benefits screening and assistance to those aged 60 and over, which can help older adults find ways to pay for assisted living. The office can also help with veterans' benefits applications and resolve issues such as benefits overpayment or denied health insurance claims. |
Rules and Regulations for Assisted Living Facilities in Alexandria, VA
Assisted Living Communities in Alexandria are required to follow a set of rules and regulations that are determined by the state. For an overview of those rules and regulations, see the information below. For more specific information, talk with your local community or Area Agency on Aging.
The 10 Best Assisted Living Facilities in Alexandria, VA