Get Pricing & Availability for Assisted Living in West Bloomfield, MI
Call (855) 481-6777 for immediate assistance and get more details
Page Reviewed / Updated – November 18, 2020
The 10 Best Assisted Living Facilities in West Bloomfield, MI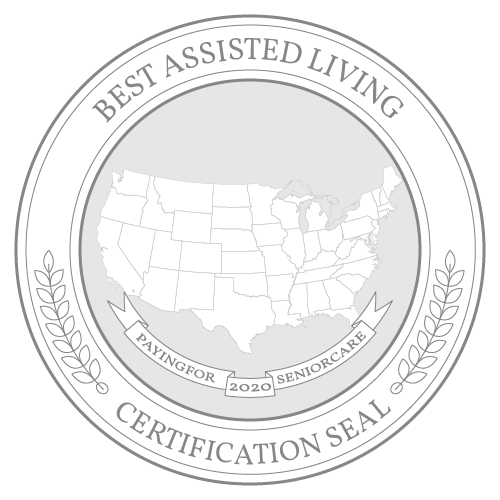 Situated northwest of Detroit near a cluster of lake systems including Sylvan Lake, West Bloomfield, Michigan, offers a vast park system and plenty of fishing lakes to seniors. The West Bloomfield Parks and Recreation Department manages 580 acres of land and caters to its senior population by scheduling regular events for seniors such as the Senior Dance. Considered an outer suburb of Detroit, seniors can enjoy some of the amenities of the city without actually adopting the city lifestyle by choosing West Bloomfield as their home.
Transportation to parks, appointments and the grocery store is also available in West Bloomfield to seniors who take advantage of the SMART bus program sponsored by the Parks and Rec department. The population of the city is approximately 40,000, out of which 24% are over the age of 65. This makes it a great city for seniors looking for friends, fishing buddies or assisted living facilities. In addition, the air quality of the city is much better than Detroit and the U.S. average as a whole making it a great choice for those with respiratory issues. The U.S. average is 58 out of 100 and the air quality in West Bloomfield is 71 out of 10.
Note: Information for West Bloomfield was not available, so data from the nearest city, Detroit, was used.
Check out our list of top 10 assisted living facilities in West Bloomfield to see if your perfect match is on it. Additionally, find out more about the cost of assisted living in West Bloomfield and what financial assistance programs are available.
The Cost of Senior Living and Care in West Bloomfield
According to the Genworth 2018 Cost of Care Survey, the cost of senior care in West Bloomfield is reasonably close to state averages. The biggest difference is in nursing home care, which is $533 above average, followed by assisted living which is $424 more. Both home care and adult day care costs are even closer to state averages with the cost of home care coming in just $43 higher than average and adult day care costing an average of $213 less than average.
Note: Specific data regarding the cost of senior care in West Bloomfield isn't available. Data for the nearest major city, Detroit, has been used instead.
How much does Assisted Living Cost in West Bloomfield?
Seniors who reside in assisted living facilities in the West Bloomfield area pay an average of $4,224 per month for their care. This price is about in the middle when compared to other cities in the state. The most expensive assisted living costs in Michigan are located in Ann Arbor, where the average monthly cost is $5,050 per month, while the least expensive is in Saginaw, where the cost is $2,825 per month. Other major cities including Landing and Grand Rapids are priced similarly at $4,500 and $4,200 per month.
How much does Home Care Cost in West Bloomfield?
In most major cities in Michigan, the cost of senior care ranges between about $3,500 and $4,800 per month. In West Bloomfield, the cost is just above mid-range at an average of $4,433 per month. Seniors who are looking for less expensive home care can find it in cities such as Niles, where the average cost is $3,432 per month, or in Flint where the cost is $3,813 per month. Ann Arbor has the most expensive home care costs at $4,719 per month.
How much does Adult Day Care Cost in West Bloomfield?
When compared with a lot of other cities in Michigan, West Bloomfield's average adult day care costs are rather inexpensive. While Saginaw has a lower average cost of $1,381, West Bloomfield's cost is lower than other major cities in the state by at least $500 in most cases. When compared with Ann Arbor, where the average price is $2,773 per month, the price difference is significant.
How much does Nursing Home Costs in West Bloomfield?
Seniors in West Bloomfield who require nursing home care can expect to pay an average of $9,095 per month, which is mid-range when compared with other cities in Michigan. Saginaw's nursing home care costs are among the lowest in the state at $7,695 per month, which is $1,400 less than in West Bloomfield. On the other hand, Ann Arbor's average nursing home care cost is the most expensive in the state at $10,220, which is $1,125 more than in West Bloomfield.
Medicaid Program in West Bloomfield
There are many families and individuals in West Bloomfield and throughout the United States who rely on Medicaid to provide them with healthcare and related services, as well as prescription medications and necessary medical supplies. Numerous senior citizens access long-term care with the help of Medicaid, and Michigan has several Medicaid programs that have been created to help them do that. Together with the state plan, these programs cover costs such as assisted living, nursing care and home care services.
To qualify for Michigan's state Medicaid plan as an elderly person, applicants need to be at least 65 years of age and meet the following income requirements:
Single applicants' income may not exceed $1,041 per month, and they're allowed to own a maximum of $2,000 in countable assets
Married applicants' income may not exceed $1,409 per month, and they're allowed to own a maximum of $3,000 in countable assets
All income received by an applicant is counted toward their eligibility; however, if only one spouse is applying for Medicaid, only the applicant's income is counted. Some assets are exempt, such as the applicant's home, a single vehicle and personal belongings such as household furnishings and clothing. While Michigan does have these income and asset limits in place, it does allow those who exceed the limits to spend down their income to pay medical bills prior to counting it towards eligibility requirements.
Additionally, when a married applicant is applying for Medicaid independently, they may transfer up to $123,600 worth of countable assets to their spouse to meet asset limitations. It's advised that any applicant who doesn't meet the requirements of the state plan should contact a professional Medicaid planner. To apply for the state Medicaid plan, seniors can complete an application online. For assistance with applications, they can call the MI Bridges help desk at (844) 799-9876.
Medicaid Waivers in West Bloomfield
MI Choice Waiver
The MI Choice waiver is a Home and Community-Based Services waiver that helps elderly and disabled individuals access long-term care outside of nursing homes. Coverage is available for those living at home or in another residential setting such as assisted living or adult foster care. Participants of this waiver are eligible for the same services that are covered by the state Medicaid plan, as well as additional long-term care services such as nursing services, respite care, adult day care, home delivered meals, home modifications, counseling and community transition services.
To be eligible for this waiver, applicants must require a nursing level of care. To qualify as a senior, they must be 65 years of age or older. Those under 65 must be legally disabled to qualify. Financially, applicants are restricted to a maximum income of $2,313 per month and $2,000 in countable assets ($3,000 for married couples). Waiver programs are not entitlement-based, which means that only a certain number of participants are approved for coverage. As such, there are usually waiting lists for those who are approved for coverage.
To apply, seniors living in West Bloomfield can contact the Detroit Area Agency on Aging at (313) 446-4444. More information can be found on our MI Choice Waiver page.
Other Financial Assistance Programs in West Bloomfield
Home Help Program
The Home Help program operates as part of the state Medicaid plan. It exists to provide coverage for elderly and disabled persons who need regular assistance with activities of daily living (ADLs) such as toileting, bathing and dressing. In addition to personal care, the program covers the cost of errand and meal assistance. The program only covers these costs for individuals who live at home and is not available to seniors who are residing in nursing homes or assisted living facilities. The Home Help program allows for consumer direction, which means that participants are able to hire, train and supervise their own caregivers.
To qualify, applicants must undergo a comprehensive assessment to determine their particular needs and the results must indicate that they require assistance to perform at least one ADL. Financially, applicants must be fully eligible for the state Medicaid plan.
To apply, seniors can contact the Oakland County Department of Health and Human Services Office at (248) 975-4800.
More information can be found on our Home Help Program page.
State Supplementation
Seniors who receive Supplemental Security Income (SSI) may be eligible to receive additional supplementation from the state of Michigan. The amount of the benefit is determined by the recipient's living situation. While seniors who live independently may only receive $14 in state supplementation, those who live in assisted living facilities may be eligible to receive up to $179.30. When combined with the federal SSI payment, monthly benefits may be as high as $950.30 for individuals.
To qualify, seniors must have little to no income and be an SSI beneficiary. Asset limitations are the same as for the state Medicaid plan. Seniors can apply for SSI or state supplementation by contacting the Social Security Administration at (800) 772-1213.
More Senior Living Resources in West Bloomfield
Resource
Phone Number
Description
| | | |
| --- | --- | --- |
| Michigan Low Income Home Energy Assistance (LIHEAP) | (855) 275-6424 | LIHEAP helps low-income households pay for the cost of heat and electricity in times of need. The program may also cover the cost of weatherization for some families and individuals. |
| Community Development Block Grant | (248) 451-4800 | This grant is issued by the federal government and administered by the town of West Bloomfield. It helps low to moderate income households make minor home improvements and pay for necessary expenses such as groceries and/or meal services. Currently, the program primarily helps senior citizens. |
| Housing Choice Voucher | (855) 646-7432 | The Housing Choice Voucher program helps low-income families and individuals to access safe and sanitary housing by collaborating with landlords to subsidize the cost of rent for individuals in need. |
| The Salvation Army of Pontiac | (248) 334-2407 | The Salvation Army provides immediate assistance with rent, bill payments and other necessities in urgent times of need. This branch serves residents of Oakland County, including West Bloomfield. |
| Lighthouse Emergency Services | (248) 920-6000 | Lighthouse Emergency Services helps low-income residents of Oakland County by providing emergency financial assistance with utility bills, food, transportation, medical expenses and personal needs items. It also facilitates a senior services program, supportive housing and crisis resolution. |
For additional information and planning, please read our comprehensive guide to paying for senior care in Michigan.