Get Pricing & Availability for Assisted Living in Ann Arbor, MI
Call (855) 481-6777 for immediate assistance and get more details
By clicking "Get Pricing & Availability", you agree to our Terms of Use, our Privacy Policy, and our Agreement to be Contacted by Telephone. You also consent that we, or our partner providers, may reach out to you about senior living solutions or Medicare insurance using a system that can auto-dial; however, you do not need to consent to this to use our service.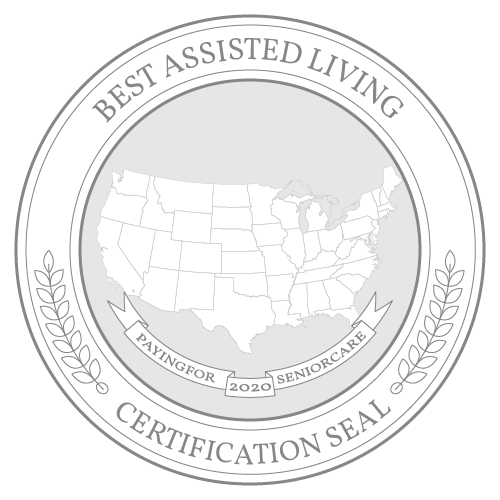 Ann Arbor is home to the University of Michigan, and it definitely has the college town feel. Yet in spite of this, 11% of the 119,980 residents of Ann Arbor are age 65 and older. For seniors, this multi-generational population makes it an appealing place to live because Ann Arbor's art and cultural scene is always growing and changing. 
In Ann Arbor, seniors benefit from living close to the University of Michigan Hospital, which ranks 12th in the nation for senior care. The city is also surrounded by beautiful nature, and parks and hiking trails are abundant. 
The cost of assisted living in Ann Arbor is a bit high compared to Michigan's averages. The 2020 Genworth Cost of Care Survey states that Ann Arbor has an average monthly cost of $5,590 for assisted living. This is much higher than Michigan's $4,200 average and the nation's $4,300 average, yet the city's many amenities still make it appealing for some seniors in spite of these higher costs.
We've put together this list of the top 10 assisted living facilities in the Ann Arbor area.
Atria Park of Ann Arbor
The beautiful Victorian architecture of Atria Park of Ann Arbor sets the stage for luxurious retirement living. This community is across from the University of Michigan North Campus and not far from downtown Ann Arbor, so the best of the area is close at hand. It has its own private lake, and walking paths around the lake invite residents to spend time outdoors exploring it. Residents have the support of a nurse at all times, and caring staff takes care of laundry and housekeeping in addition to supporting daily living needs.
See Full Description
Features
Physical therapy on-site

Private dining room for special occasions
University Living
Set just off of the I-94 Expressway, University Living at Ann Arbor is close to the University of Michigan Museum of Art, as well as the shops, galleries and restaurants of Main Street and the Briarwood Mall. Here, meals are served restaurant-style, so residents always have several options to fill their plates. Housekeeping and laundry service happen weekly, so residents can better enjoy their private apartments. A courtyard and full-service salon add to the amenities and comforts of the community.
See Full Description
Features
Medication management

Regularly planned social events
Brookdale Ann Arbor
Brookdale Ann Arbor provides an exceptional senior living experience to its residents, with 24/7 compassionate care. Here, residents have concierge service to help them embrace all of the activities of the community. There is a library stocked with interesting reading material, a barber and beauty shop to help with grooming needs and a greenhouse to encourage residents to spend time outdoors and in nature. A therapy room makes it easy to get stronger after illness or injury. The Personal Solutions plan at Brookdale Ann Arbor gives each resident a personalized care plan to ensure they get the right amount of assistance every day.
See Full Description
Features
Pet-friendly community

Wi-Fi available throughout
Hillside Terrace
Luxury is a way of life at Hillside Terrace. This Ann Arbor assisted living community is on our list because of all of the perks it offers. A community spa is an ideal place for a relaxing afternoon, and a computer room makes it simple to stay in touch with friends and family. Every apartment is equipped with satellite TV service, and many have patios and balconies. In the light-filled dining room, residents have three chef-prepared meals every day, with the options for snacks when they want them. The community even has an aviary to bring the soothing presence of birds indoors.
See Full Description
Features
On-site weekly physician visits

Registered nurse on hand 24/7
Glacier Hills-Michigan
The 34-acre campus of Glacier Hills – Michigan provides a tranquil setting complete with gardens and gazebos as well as spacious assisted living apartments. Social events and parties provide a chance to stay active within the community, and the Wellness Connection fitness center provides opportunities for exercise and physical therapy. Glacier Hills often schedules outings into the community for events and concerts. A billiards room provides an indoor gathering place, and the community boasts bocce ball and croquet courts as well.
See Full Description
Features
Resident parties and clubs

Annual wellness exam
StoryPoint Saline
The apartments at StoryPoint Saline are spacious with private balconies and patios, and residents enjoy having a fully functional kitchen in their spaces. This assisted living community is in Saline, not far from shopping and with its own private lake. Residents have access to a wide range of meal options here, with a restaurant-style Prime Thyme dining room complete with executive chef-prepared meals, the Candlewick Bistro with a sports bar vibe and the Charming Cafe for more casual breakfast and coffee options. Daily activities and regular outings provide residents many interesting things to do throughout the week.
See Full Description
Features
Massage therapy on-site

Resident library and business center
American House Carpenter
American House Carpenter provides seniors with a comfortable retirement location surrounded by shopping and dining in a vibrant part of Ypsilanti. It's on our list because of its dedication to quality life for residents. Custom care plans for each resident at American House Carpenter ensure they have timely reminders about medication, can access physical therapy on-site and even get a hand with chores like laundry and housekeeping. Small pets are welcome to come to the community with their owners, which makes the community feel even more like home. Large, welcoming common areas throughout American House Carpenter make it easy to meet up with family when they come to visit.
See Full Description
Features
Private park for resident use

Life Enrichment Director to plan activities
Vibrant Life Superior Township
Vibrant Life Superior Township is in Ypsilanti not far from Ann Arbor. This senior living community provides everything residents need for a comfortable lifestyle right at home. This includes weekly physician visits, in-house rehab and speech or occupational therapy and a neurologist on-site. Staff provides help with homemaking and activities of daily living so residents are free to visit the movie theater, grab a book at the library, take a dance class on the Solden Stage or relax in the Oasis spa. Many planned activities keep life vibrant and full for residents of Vibrant Life.
See Full Description
Features
On-site social worker through University of Michigan

Bistro and coffee shop
The Gilbert Residence
Set on the banks of the Huron River, Gilbert Residence is an assisted living community that takes an active interest in each residents' well-being. This starts with ensuring everyone is well-fed. In addition to three daily meals, residents have access to snacks and beverages throughout the day. The building is equipped with wireless internet and satellite TV. Daily planned activities encourage residents to stay actively participating in the community and all that it offers. Each resident has a personal service plan that ensures just the right amount of oversight and assistance.
See Full Description
Features
Emergency call system for each resident

Daily bed-making service
Cedar Woods Assisted Living
Cedar Woods Assisted Living is a Belleville community that focuses on providing residents top-notch amenities to help them enjoy their retirement years. It was among the top options near Ann Arbor because of the many amenities offered. This community offers therapy and wellness services and appointments on-site, and it also boasts a resident fitness center and gym facility. Residents often have the option to head into town using the included transportation services to enjoy the activities and amenities of the community. At home, game nights, storytelling activities, arts and crafts classes, religious services and book clubs are all examples of the types of activities residents can take part in.
See Full Description
Features
Resident TV room

Live music performances