Get Pricing & Availability for Assisted Living in Flint, MI
Call (855) 481-6777 for immediate assistance and get more details
Page Reviewed / Updated – November 06, 2020
The 10 Best Assisted Living Facilities in Flint, MI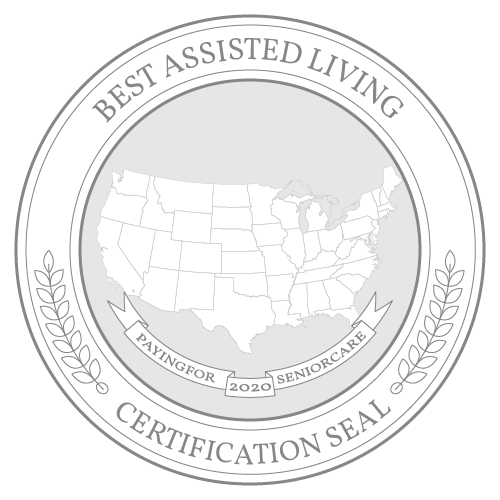 With fun annual events, engaging museums and a long list of historical landmarks, Flint, Michigan, has numerous points of interest for seniors to discover during day trips and excursions with their families and friends. In addition to its thriving arts and culture scene, the city also features thousands of nearby parks and trails for exploration, including the scenic Stepping Stone Falls and Picnic Area.
Though winters are typically cold and snowy in Flint, its northern location offers seasonably low summer temperatures to seniors sensitive to extreme heat. Its cost of living is also well below national averages, particularly in fields associated with health and groceries, which allows residents to stretch their budgets further each month.
Explore this list of the top 10 best assisted living facilities in Flint to discover a community with the features and amenities that match your preferences and needs. Additionally, find out more about the cost of assisted living in Flint and what financial assistance programs are available.
The Cost of Senior Living and Care in Flint
Depending on the type of care, the costs of senior care in Flint are relatively more expensive than in the rest of Michigan, as identified by the Genworth 2018 Cost of Care Survey. The average monthly cost of assisted living in Flint is $100 higher than the state median but slightly lower than the national average of $4,000. Adult day care costs are $750 more expensive than in most other areas in Michigan. While the state's average cost of nursing home care is about $1,120 higher than the U.S. national median of $7,441, Flint is even more expensive. Home care in Flint, though, may be a more affordable option for seniors since it is around $380 cheaper than the Michigan average.

How much does Assisted Living Cost in Flint?
Although assisted living in Flint costs $3,950, it's relatively more affordable than in most other areas in Michigan. The cheapest areas nearby are in Saginaw at $2,825 and Bay City at $3,200. Other bigger cities such as Detroit and Grand Rapids are close in range at $4,200. The most expensive area for assisted living is in Ann Arbor at $5,050 on monthly average.
How much does Home Care Cost in Flint?
At $3,813 monthly, the cost of home care in Flint is one of the most affordable types of care in Michigan. Home care costs in other areas range between $4,000 to $4,700, with Midland and Bay City having relatively the same average costs at $4,004 per month, and Ann Arbor being the most expensive at $4,719. This saves seniors around $190 to $900 when considering home care in Flint over other areas in Michigan.
How much does Adult Day Care Cost in Flint?
Adult day care in Flint costs $2,492 per month on average and is on the more expensive side compared to other areas in Michigan. The highest cost of adult day care is in Ann Arbor at $2,773, which is about $280 more expensive than Flint. The most affordable nearby areas are Saginaw at $1,381 and Detroit and Midland tying at $1,517 per month. These cities are cheaper than Flint by $970 to $1,000 a month on average.
How much does Nursing Home Costs in Flint?
The cost of nursing home care in Flint is on the average side at $8,836 when compared with other areas in Michigan. The most expensive city is Ann Arbor at $10,220, which costs about $1,380 more than nursing care in Flint. Other areas such as Detroit, Grand Rapids and Lansing are close in range between $9,000 to $9,100. Bay City's average nursing home cost at $8,806 is close to Flint's average, while the more affordable nearby areas are Saginaw at $7,695 and Midland at $7,908, which can help save seniors around $920 to $1,140.
Financial Assistance Programs in Flint
Medicaid Program in Flint
Michigan Medicaid provides comprehensive health care coverage to low-income residents in Flint through fee-for-service mihealth cards and health plan arrangements. Seniors who are Medicaid beneficiaries and seeking long-term care may avail themselves of related services such as personal care, home health care and nursing home care through several programs.
For Medicaid-eligible seniors in Flint who prefer independent living at home with some assistance on the activities of daily living, the Home Help program covers these supportive services including mobility, grooming, meal preparation and medication management. The Program of All-Inclusive Care for the Elderly (PACE) integrates Medicaid and Medicare financing for seniors in Flint who require medical attention while still able to live at home or in a community setting.
These Medicaid programs in Michigan are entitlement programs wherein seniors in Flint may benefit if they meet the eligibility requirements. Seniors 65 and older are under the Medicaid criteria for the Aged, Blind, Disabled (AD Care), and those who are Social Security Income (SSI) beneficiaries are automatically eligible for Medicaid. The countable asset limit is $2,000, and while there is a determined income limit, those who earn more may still qualify for AD Care programs based on medical expenses and other deductible factors.
There are several ways for Flint senior residents to avail for Medicaid benefits:
Apply online at on MI Bridges.
Call the Michigan Health Care Helpline at 1-855-789-5610.
Visit the local Department of Human Services office: 125 E Union St, Flint, MI 48502 (Genesee County).
Medicaid Waivers in Flint
MI Choice Waiver
The MI Choice waiver program caters to Medicaid-eligible seniors who are qualified for nursing care but are able to stay at home or in an inclusive community setting. Seniors may receive medical and non-medical care and have the option to choose their caregivers including family members. View more information on the services covered, eligibility requirements and how to apply here.
Health Link
The Health Link program offers comprehensive health care coverage but is not available statewide, and Flint residents are currently not included as qualified beneficiaries. For seniors considering long-term care in other parts of Michigan where this program may be available, read more information here.
Other Financial Assistance Programs in Flint
Nursing Facility Transition Services
The Nursing Facility Transition Services program provides one-time transition services to nursing home residents in Flint transferring to community-based residential establishments. The program covers non-recurring expenses including housing security deposits, utility service initiation fees, basic household items, and health and safety installations. To determine eligibility or receive additional information, contact Transition Services at (833) 686-7700 or [email protected].
MIRx Prescription Savings
The MIRx Prescription Savings program helps low-income residents save on prescription medication through the use of MiRx (My Prescription) discount cards in participating pharmacies in Flint and the rest of Michigan. Citizens who are below the state's median income level are eligible to enroll in the program. Seniors may apply by calling 1-866-755-6479 or filling out the downloadable brochure for mailing to the address listed on it.
More Senior Living Resources in Flint
| | | |
| --- | --- | --- |
| Resource | Phone Number | Description |
| Flint Housing Commission | (810) 736-3050 | The Flint Housing Commission holds 1115 Conventional Public Housing Units, including 68 community sites located throughout the city of Flint. It currently houses 700 Section 8 Housing Choice vouchers to assist low-income families, seniors and persons with disabilities with rental costs, providing subsidies amounting to the difference between 30 percent of their income and the monthly rent. |
| Metro Community Development | (810) 767-4622 ext. 230 | Through the Accessibility Modification program, Metro Community Development offers senior residents 62 and older free home accessibility improvements worth up to $12,000 per household, where the total household income must be within 80 percent of the area's median income. |
| Genesee County Community Action Resource Department | (810) 787-0199 | The Weatherization Program of the Genesee County Community Action Resource Department (GCCARD) benefits low-income senior residents in Flint by improving the energy efficiency and safety of their homes. GCCARD also offers other forms of housing assistance via the Neighborhood Services Center. |
| Sister Claudia Burke Center for Hope | (810) 234-4693 | The Sister Claudia Burke Center for Hope of the Catholic Charities of Shiawassee and Genesee Counties offers emergency assistance with rent, mortgage and utilities when funds are available. Otherwise, assistance in providing alternative resources may be offered. |
| Senior Alternate Credit | Not available | This program offers property tax credits to senior renters in Flint aged 65 and older whose rents are 40 percent of their total household resources. |
For additional information and planning, please read our comprehensive guide to paying for senior care in Michigan.