Get Pricing & Availability for Assisted Living in Flint, MI
Call (855) 481-6777 for immediate assistance and get more details
Page Reviewed / Updated – September30, 2022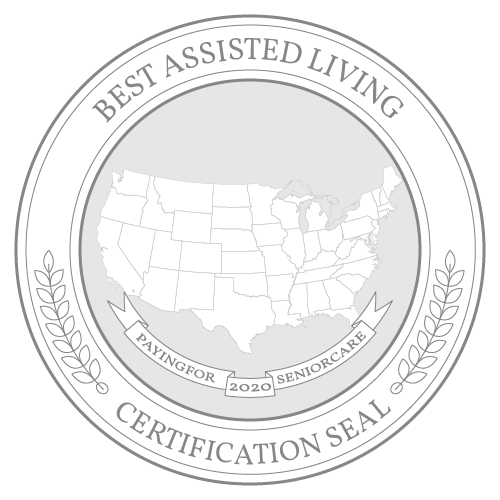 Flint is one of Michigan's most affordable major cities, with an overall cost of living that's 28% below the national average and 18% lower than the Great Lakes State. This is largely because of inexpensive housing, which on average costs only 8% of the U.S. overall average. Affordable health care and low grocery prices also contribute to the city's low cost of living. Assisted living is considered moderately priced at $4,375 per month, just halfway between the U.S. and Michigan averages.
As a tax-friendly state for retirees, Michigan fully exempts Social Security income, while pensions and retirement account withdrawals have generous tax deductions based on the taxpayer's age. These tax savings may help Flint seniors pay for long-term care.
In addition to providing a list of the best assisted living facilities in Flint, MI, this guide provides an overview of the cost of assisted living in Flint, as well as average costs for other types of care. Additionally, find a list of free and low-cost services that provide seniors with a variety of assistance in their communities.
The Cost of Assisted Living in Flint, MI
Genworth's 2021 Cost of Care Survey shows that Flint's median assisted living cost of $4,375 per month is $125 higher than Michigan's statewide average and $125 below the U.S. average. The cheapest area in Central Michigan is nearby Saginaw, which is $150 lower, while Bay City costs $48 more. State capital Lansing is only $62 lower than Flint, while the Metro Detroit area is $160 cheaper.
Flint: $4,375
Michigan: $4,250
United States: $4,500
Saginaw: $4,225
Bay City: $4,423
Detroit: $4,215
Lansing: $4,313
The Cost of Other Types of Care in Flint, MI
Flint's assisted living cost of $4,375 pays for monthly accommodations, daily meals and around-the-clock caregiver assistance. This option is considerably cheaper than in-home care at $5,148 and home health care at $5,423, both priced based on a service schedule of 44 hours per week. The most affordable senior care option is adult day health care at $1,733, which covers limited service hours in a nonresidential establishment. Seniors requiring 24-hour clinical support can expect to pay $8,395 for nursing home care in a semi-private room or $9,003 for private-room accommodations.
Assisted Living Facility: $4,375
In-Home Care: $5,148
Home Health care: $5,243
Adult Day Health Care: $1,733
Nursing Home Facility (semi-private room): $8,395
Nursing Home Facility (private room): $9,003