Get Pricing & Availability for Assisted Living in Detroit, MI
Call (855) 481-6777 for immediate assistance and get more details
Page Reviewed / Updated – February 08, 2021
10 Best Assisted Living Facilities in Detroit, MI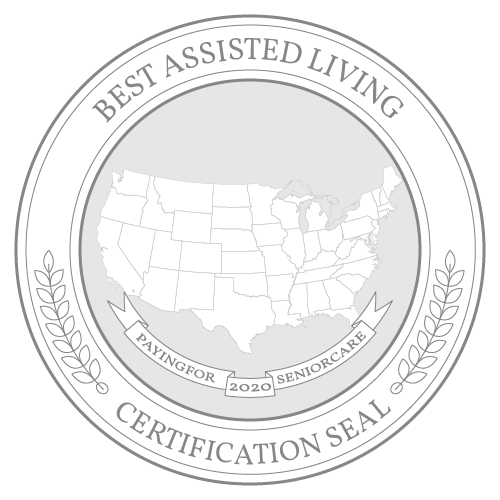 Birthplace of the Ford Model T and Motown, Detroit is home to almost 680,000 citizens. Boasting a plethora of historical sites, lush green spaces, world-class museums and sports, the "Motor City" offers a bounty of enriching experiences for seniors and their families. The city has five districts — The District Detroit, Corktown, Eastern Market, Greektown and Midtown — all bustling with restaurants, entertainment venues and vibrant urban life.
Detroit is undergoing many large-scale revitalizations, such as a riverfront renovation, new sports stadiums and the restoration of historic theatres, giving seniors even more exciting adventures to explore in this metropolis. Big-name retailers and artisan boutiques are all around for shopping experiences found nowhere else. Best of all, mature adults can easily traverse the town with an expansive and efficient public transportation system here.
We've selected 10 outstanding assisted living communities in Detroit to help you in your search for senior accommodations in the area. Additionally, find out more about the cost of assisted living in Detroit and what financial assistance programs are available.
The Cost of Senior Living and Care in Detroit
In Detroit, senior care is relatively affordable compared to other major cities in Michigan. According to the Genworth 2018 Cost of Care Survey, the average monthly cost of adult day care is especially affordable, having the second lowest average in the state.
How much does Assisted Living Cost in Detroit?
Assisted living in Detroit costs an average of $4,224 a month, which is slightly higher than the median cost for Michigan as a whole. Jackson averages $371 less a month, while Saginaw can be even cheaper, coming in at only $2,825 a month. The two other major cities in the state average between $4,200 and $5,050 a month.
How much does Home Care Cost in Detroit?
The cost of home care in Detroit averages $4,433 a month, assuming 44 hours of care per week at an average cost per hour of $23.25. That's about $240 higher than the state average of $4,195.
Compared to other major cities in the state, Detroit is more affordable than Ann Arbor, which averages about $290 more a month, while Grand Rapids is less expensive than Detroit with a monthly average of $143 less. Some of the least expensive average costs for home care in the state is in Flint at $3,813 a month.
How much does Adult Day Care Cost in Detroit?
Adult day health care costs an average of $1,517 a month, which is $216 cheaper than the state average of $1,733. This is the least expensive monthly average among the larger cities in the state. Grand Rapids and Ann Arbor average between $2,058 and $2,773 a month.
How much does Nursing Home Care Cost in Detroit?
The cost of nursing home care in Detroit is relatively expensive when compared with the rest of the state. At $9,095 a month for a semi-private room, it's about $500 more a month than the state average of $8,562. When compared to the other major cities in the state, Detroit is over $1,000 less than Ann Arbor, and Grand Rapids averages the same as Detroit.
Financial Assistance Programs in Detroit
Medicaid Program in Detroit
Both the state and federal government fund Michigan's Medicaid program, and the Michigan Department of Health and Human Services (MDHHS) determines eligibility. Seniors who receive Supplemental Security Income (SSI) are automatically eligible for Medicaid and can bypass the application.
While Medicaid directly pays for nursing home care, in order to receive financial assistance for long-term care provided at home or in an assisted living facility, seniors must apply for Medicaid waivers. Unlike Medicaid, waivers are not an entitlement, so once the cap is met for that waiver, there will be a waiting list.
Those who don't receive SSI and would like to apply for regular Medicaid for the aged, blind, and disabled must meet these income and asset requirements: Single applicants can not have a monthly income that exceeds $1,012, and the income limit for married applicants is $1,372. Assets for both single and married must be $2,000 or less.
Detroit seniors interested in applying for Medicaid need to call the Wayne county MDHHS office at (313) 456-1000.
Other Financial Assistance Programs in Detroit
Home Help
This Medicaid waiver program, administered by the MDHHS, allows older adults to hire their own caregivers who will be paid by the MDHHS through CHAMPS. Caregivers can be a family member (except for a parent or spouse) or friend. Applicants must require assistance with at least one essential Activity of Daily Living. Click here for further information about Home Help services.
MI Choice
Eligible older adults who reside in the city of Detroit and are at risk of being placed in a nursing home but would rather remain in their home or community (e.g. assisted living, home for the aged, or adult foster home) can apply for the MI Choice Waiver. The waiver covers services such as community transition, preventative nursing, respite, adult day care, chores, private duty nursing, and other services and support.
Refer to our MI Choice guide for additional information, eligibility requirements, and enrollment instructions.
Michigan Health Link
Detroit seniors eligible for both Medicare and Medicaid may be able to receive financial assistance through the Michigan Health Link program. It pays for services covered by Medicare and Medicaid. Enrollees will use one card and plan for health care, behavioral health care, HCBS, nursing home care, and medications. A care coordinator is assigned to all members to help them create a personal care plan and more. Click here to learn more about Michigan Health Link.
Project Choice
Project Choice is not a Medicaid waiver. This program is funded by the Aging & Adult Services Agency (AASA) and was created to help homebound adults age 60 or older who are financially ineligible for the Medicaid waivers and meet the medical eligibility for nursing facility level of care. Those who meet the aforementioned qualifications may be able to receive assistance with the following services:
Chores
Home meal delivery
Adult day care
Home care assistance
Transportation
Caregiver respite
More Senior Living Resources in Detroit
| | | |
| --- | --- | --- |
| Resource | Phone Number | Description |
| Brush Park Manor Paradise Valley | (313) 832-9922 | This senior community is managed by the Presbyterian Villages of Michigan, a faith-based, non-profit organization. They have over 100 affordable apartments for seniors 62 years of age and older. |
| Gateshead Crossing | (313) 308-0854 | Gateshead Crossing has 45 one-bedroom affordable apartments for seniors 62 years of age and older who meet HUD's income guidelines. |
| Gratiot Woods Co-op | (313) 267-4933 | This senior community has a three-story building with 65 units. There are one bedroom and mobility impaired apartments for older adults. Rent is income based, with water, sewer, electric, and heat utilities included in the rent. |
| Independent Management Services (IMS) | (810) 750-7000 | IMS manages several affordable housing communities for those who have limited income. Currently, they own four properties in Detroit just for the elderly and disabled, and rent is based on income. |
| Meyers Plaza Co-op | (313) 861-9568 | Meyers Plaza Co-op has 75 units for seniors age 62 and older. Rent is based on income and includes utilities. |
| Rio Vista Detroit Co-op | (313) 964-1522 | Rio Vista Detroit Co-op offers income-based apartments for adults 62 years of age and older. Pets (20 lbs. and under) are allowed. |
| Woodbridge Senior Village | 313-831-4906 | Woodbridge Senior Village has one and two bedroom apartments with 24-hour maintenance service. Rent is based on 30% of your adjusted annual income and includes utilities (except for telephone and cable service). |
For additional information and planning, please read our comprehensive guide to paying for senior care in Michigan.