Get Pricing & Availability for Assisted Living in Warren, MI
Call (855) 481-6777 for immediate assistance and get more details
Page Reviewed / Updated – July 01, 2020
The 10 Best Assisted Living Facilities in Warren, MI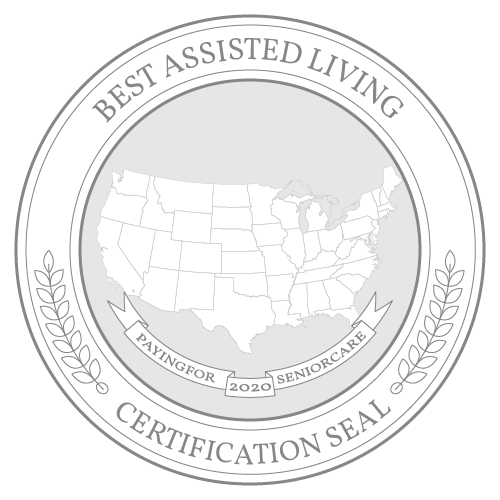 Warren is situated in Macomb County, MI, 15 miles north of Detroit. Located near Lake Saint Clair, Warren is a beautiful town for retirees who want to enjoy their retirement on the shores of the iconic Great Lakes.
Seniors looking for a town full of enriching events may find Warren a great place to spend their golden years. The Detroit Zoo, museums celebrating the area's art and music culture, and proximity to the amenities in nearby Detroit make this an exciting place for those residing in local senior residential communities. There is an average of 181 sunny days a year in Warren, and the cost of living is lower than the national average. Seniors can count on quality care at one of the area's world-class hospitals.
Note: Information for Warren was not available, so data from the nearest city, Detroit, was used.
Read our list of the top 10 assisted living facilities in Warren. Additionally, find out more about the cost of assisted living in Warren and what financial assistance programs are available.
The Cost of Senior Living and Care in Warren
Warren, the largest suburb of Metro Detroit, is one of the most expensive areas in Michigan and most areas in the U.S. for most types of senior care. Based on the Genworth 2018 Cost of Care Survey, Warren's costs for assisted living, home care, and nursing home care are higher than the Michigan state and U.S. national averages.
Assisted living in Warren costs about $370 higher than the state median which is $3,850, and is $220 more expensive than the national average of $4,000. Nursing home care is approximately $530 more costly in Warren than the Michigan average of $8,562, and significantly more expensive by around $1,560 than the U.S. national median of $7,441. Seniors opting for in-home care in Warren may spend almost $240 more than the state average of $4,195, and it costs even higher by nearly $430 than the national average of $4,004.
Adult day care is relatively the most affordable senior care option in Warren, which costs almost $220 cheaper than in most other areas in Michigan where the state median is $1,733. Warren is also one of the less costly areas throughout the U.S. in terms of adult day care, costing approximately $40 cheaper than national average of $1,560.
Note: Senior care cost data wasn't available for Warren, so the data for the closest city, Detroit, was used.
How much does Assisted Living Cost in Warren?
Although higher than the state median, the average monthly cost of assisted living in Warren, at $4,224, is midrange for the cities surveyed . It's close to the average cost in Grand Rapids at $4,200, and almost $830 cheaper than in Ann Arbor, the most expensive area for assisted living at $5,050 per month. Assisted living is also more costly in Monroe at $4,720 and in Lansing at $4,500, costing seniors around $280 to $500 more than in Warren.
The most affordable areas for assisted living in Michigan are Saginaw at $2,825 per month and Battle Creek at $3,050, which are cheaper than Warren by approximately $1,400 and $1,170, respectively. Flint is also more affordable at $3,950, saving seniors about $270 when compared to Warren.
How much does Home Care Cost in Warren?
Warren is one of Michigan's most expensive areas for in-home care at $4,433. Only Ann Arbor at $4,719 and Battle Creek at $4,671 per month are more expensive, costing approximately $240 to $290 more.
The cheapest area for home care in Michigan is Niles at $3,432, about $1,000 more affordable than Warren. Seniors looking for the most affordable area for home care may wish to consider Flint, which is $620 cheaper than Warren. Seniors in Jackson pay an average of $4,099, which is $330 cheaper than in Warren, while Monroe is on par with the state's monthly average of $4,195.
How much does Adult Day Care Cost in Warren?
Adult day care in Warren is one of the cheapest options for senior care in Michigan. It's on par with Midland and costs just $140 more than in Saginaw, the most affordable area at $1,381. Other cities surveyed in Michigan are considerably more expensive than Warren.
The most expensive areas for adult day care are Ann Arbor at $2,773 and Flint at $2,492, costing almost $1,260 and $975 more than in Warren, respectively. Adult day care in Grand Rapids is also relatively costly at $2,058 per month, approximately $530 higher than Warren.
How much does Nursing Home Costs in Warren?
At $9,095 per month, the average cost of nursing home care in Warren is one of the most expensive in Michigan. It's on par with Grand Rapids and comes second to Ann Arbor, which costs $1,125 more. Monroe and Saginaw are the most affordable cities for nursing home care at $7,680 and $7,695, respectively, saving seniors at least $1,400 when compared to Warren.
Financial Assistance Programs in Warren
Medicaid Program in Warren
Michigan Medicaid supports low-income residents in Warren by providing comprehensive health care coverage through health plans and fee-for-service mihealth cards. Several Medicaid programs benefit seniors in need of long-term care services, whether in-home, in a nursing facility, or in community-based settings.
The Home Help program caters to elderly Medicaid beneficiaries who can live independently at home while needing assistance in activities of daily living, such as meal preparation, medication management, grooming, and mobility. Individuals aged 55 or older may benefit from Medicaid and Medicare funding through the Program of All-Inclusive Care for the Elderly (PACE). Both Home Health and PACE are entitlement programs that qualify seniors in Warren who meet the eligibility criteria.
Seniors 65 or older can also benefit from Medicaid for the Aged, Blind, Disabled. Eligibility is determined based on the program's income limit, the applicants' relative income minus medical expenses and other deductibles, and the $2,000 maximum countable asset requirement. Warren seniors who receive Social Security Income (SSI) automatically qualify for Medicaid.
Senior residents in Warren may apply for Medicaid services as follows:
Apply online at MI Bridges
Call the Michigan Health Care Helpline at 1-855-789-5610
Visit the local Department of Human Services office at:
27690 Van Dyke Ave., Warren, MI 48093 in Macomb County
Medicaid Waivers in Warren
MI Choice Waiver
The MI Choice waiver program allows seniors who are Medicaid members and eligible for institutional care to stay in their homes or in community settings instead of in nursing facilities. Seniors have the option to choose family members and other individuals as their caregivers, and they may receive medical and non-medical care services. Learn more about the covered services and information on eligibility and application for this program in our MI Choice guide.
Health Link
The Health Link program provides individuals who are both Medicaid and Medicare members with comprehensive health care coverage. However, this program is only available in select counties, and Warren is currently not included in the covered areas. For seniors wishing to benefit from this program in other parts of Michigan where it's available, read further information on our Health Link guide.
Other Financial Assistance Programs in Warren
Nursing Facility Transition Services
The Nursing Facility Transition Services program covers the cost for one-time transition services. It helps assist nursing home residents in Warren transfer to community-based residential settings. Coverage for non-recurring expenses includes security deposits, utility fees, health and safety home improvements, and basic household furnishings. For further information on eligibility and application requirements, contact Transition Services at (833) 686-7700 or [email protected].
MIRx Prescription Savings
The MIRx Prescription Savings program issues MiRx (My Prescription) discount cards to low-income residents to help them save on prescription medication costs in participating pharmacies throughout Warren and the rest of Michigan. Residents who are eligible to enroll must earn below the state's median income level. Qualified seniors may apply by calling 1-866-755-6479, or by printing out the online brochure and mailing it to the included address.
More Senior Living Resources in Warren
| | | |
| --- | --- | --- |
| Resource | Phone Number | Description |
| Warren Housing Commission Senior Citizen Housing | (586) 758-1310 | The Warren Housing Commission offers affordable senior housing to citizens 60 and older. The 120-unit Stilwell Manor is a low-income senior apartment building, while the Joseph Coach Manor accommodates applicants who meet the minimum income requirement. |
| Tivoli Manor Co-op Senior Apartments | (586) 558-9860 | Tivoli Manor Co-op is an affordable senior living complex where residents 62 or older pay income-based rent. It's near St. John Macomb-Oakland Hospital in Warren. |
| Ukranian Village | (586) 755-7720 | Ukranian Village is a Section 8/202 senior apartment complex in Warren that accommodates residents 62 or above who meet a determined income limit. |
| The Village of Warren Glenn | (586) 751-5090 | The Warren Glen Presbyterian Village is a senior living community that offers affordable housing through income-based rent. |
| Macomb Community Action Housing Assistance Programs for Seniors | (586) 469-5228 | The Community Action Agency of Macomb County offers home safety services to Warren residents 60 and older. Its Home Injury Prevention Program provides property assessment services and safety installations including handrails, shower seats, and smoke alarms, while the Chore Services program offers free grass cutting and snow removal services. |
| Senior Alternate Credit Program | (517) 335-7508 | The Senior Alternate Credit program offers tax benefits to elderly renters who pay at least 40% of their total household resources for rent. |
| A Brush With Kindness Home Repairs | (586) 263-1540 | Warren senior homeowners 62 and older may receive free home repairs through A Brush With Kindness, a program by Macomb County Habitat for Humanity. |
For additional information and planning, please read our comprehensive guide to paying for senior care in Michigan.