Get Pricing & Availability for Assisted Living in Grand Rapids, MI
Call (855) 481-6777 for immediate assistance and get more details
The 10 Best Assisted Living Facilities in Grand Rapids, MI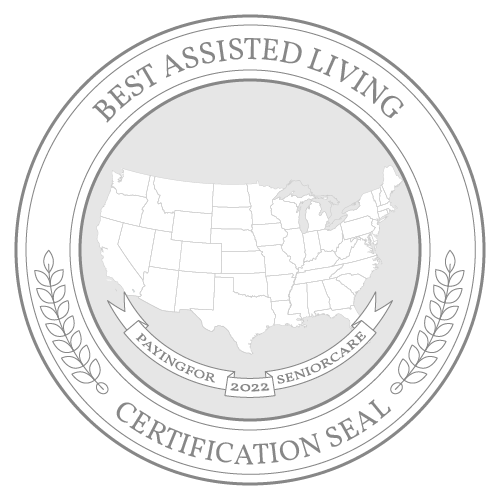 Grand Rapids is located in the southwestern region of Michigan and is a member of the AARP Age-Friendly Network, indicating it has initiatives in place to create a welcoming, supportive environment for seniors. It's an affordable place to live, with an overall cost of living that's 12% below the national median and retirement-friendly income tax laws, which may ensure seniors' retirement income is enough to cover living and care expenses. While assisted living rates are a little high compared to state and national averages at $4,828 per month, programs such as the Health Link Program can help reduce out-of-pocket expenses.
This guide provides more information on assisted living costs in Grand Rapids and ways to pay for services. It also lists free resources available to seniors and highlights some of the best assisted living facilities in the region.
The Cost of Assisted Living and Care in Grand Rapids, MI
According to the 2021 Genworth Cost of Care Survey, assisted living residents in Grand Rapids pay $4,828 per month for care. This is higher than both the state median rate of $4,250 and the national average of $4,500.
Despite rates higher than state and national averages, assisted living in Grand Rapids is an affordable alternative to obtaining care in Monroe, where facilities charge approximately $5,050, or Ann Arbor, where care costs are the highest in the state at $6,093. In Kalamazoo, assisted living is more affordable at $4,350, and in Battle Creek, care costs are over $1,400 lower than in Grand Rapids at $3,400.
Grand Rapids: $4,828
Michigan: $4,250
United States: $4,500
Kalamazoo: $4,350
Monroe: $5,050
Ann Arbor: $6,093
Battle Creek: $3,400
The Cost of Other Types of Care in Grand Rapids, MI
The most affordable long-term care option in Grand Rapids is adult day health care, which costs $2,221 per month. Assisted living costs $4,828 but includes room and board, meals and recreation, making it a cost-effective option for many seniors. In-home care and home health care are several hundred dollars higher, with both levels of care averaging $5,529. Nursing homes provide the highest level of care outside an inpatient hospital setting and charge $9,405 for shared rooms and $10,517 for private accommodations.
In-Home Care: $5,529
Home Health Care: $5,529
Adult Day Health Care: $2,221
Assisted Living Facility: $4,828
Nursing Home Facility (semiprivate room): $9,405
Nursing Home Facility (private room): $10,517
Financial Assistance for Assisted Living in Grand Rapids, MI
Other Ways to Pay for Assisted Living in Grand Rapids, MI
Since not everyone can afford to pay for assisted living out-of-pocket, it's important to find alternative methods to help make assisted living more affordable. Some of these options include:
Veterans Benefits
Life Insurance Policy
Long-Term Care Insurance
Reverse Mortgage
For additional information and planning, read our comprehensive guide to paying for senior care in Michigan.
Free Resources for Seniors in Grand Rapids, MI
Seniors seeking affordable residential long-term care in Grand Rapids can find support, information and advice from several local nonprofit agencies and programs. Through these resources, residents obtain screening for public benefits and assistance programs that may save them money on assisted living expenses.
| | | |
| --- | --- | --- |
| Resource | Contact | Service |
| | (616) 456-5664 | The Area Agency on Aging of Western Michigan administers programs and services to those aged 60 and over in Grand Rapids and the surrounding region. Through the AAA, older adults can get personalized assistance from information and referral specialists who help them connect with long-term care options counseling, benefits screenings and financial and legal assistance, which can help them identify ways to cover assisted living expenses. The agency also houses the region's long-term care ombudsman, who advocates on behalf of those in residential care. |
| | (616) 459-6019 | Senior Neighbors is a regional nonprofit agency that offers transportation services, pet assistance and volunteer opportunities for older adults in Grand Rapids. The organization also has Medicare options counselors who provide free information and assistance to beneficiaries, helping them understand their Medicare coverage and identify programs that can save them money on medical and long-term care expenses. |
| | (616) 632-5722 | Kent County's Veterans Services Department has trained advisers who help veterans and their qualifying family members obtain local, state and federal benefits, including those that may reduce out-of-pocket assisted living costs. The office assists with applying for surviving spouse pensions, obtaining discharge upgrades, enrolling in the Soldiers and Sailors Relief Fund and retrieving eligibility verification reports. |
| | (616) 632-7950 | Grand Rapids residents aged 60 and over may have access to two transportation programs through the county, MDOT Interurban Transit Partnership Service and RideLink. These programs provide free or donation-only transportation services for medical appointments and errands to supplement paid services individuals may otherwise obtain through their assisted living facilities. |
| | (616) 774-0672 | Legal Aid of Western Michigan provides free legal advice and assistance to individuals aged 60 and over in Grand Rapids and the surrounding region. Its licensed legal professionals help individuals apply for public benefits such as Medicaid and Supplemental Security Income, which can help cover or offset assisted living expenses. |
Rules and Regulations for Assisted Living Facilities in Grand Rapids, MI
Assisted Living Communities in Grand Rapids are required to follow a set of rules and regulations that are determined by the state. For an overview of those rules and regulations, see the information below. For more specific information, talk with your local community or Area Agency on Aging.
The 10 Best Assisted Living Facilities in Grand Rapids, MI