Get Pricing & Availability for Assisted Living in Grand Rapids, MI
Call (855) 481-6777 for immediate assistance and get more details
The 10 Best Assisted Living Facilities in Grand Rapids, MI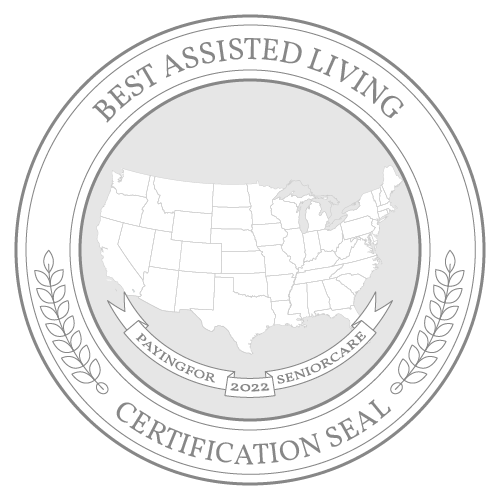 Grand Rapids is a metropolitan city in the southwestern region of Michigan. A member of the AARP-Friendly Network, its ongoing initiatives to improve accessibility continue to make a welcoming option for retirement. Retirees can stretch their budget further in Grand Rapids thanks to an 11% lower cost of living with notable savings in health care costs. Additionally, Michigan offers retirement-friendly income tax laws and assistance programs, such as HealthLink, furthering its affordability as a senior living destination.
In Grand Rapids, assisted living costs $4,696 monthly, higher than the state median of $4,111 and the national average of $4,459.
This guide dives into the costs of assisted living in Grand Rapids and the importance of planning for long-term care.
The Cost of Assisted Living in Grand Rapids, MI
When determining how to finance Assisted Living, it's essential to first know the expense involved for your loved one to join a reputable community. With the ongoing increase in costs, having current information is crucial when budgeting for senior care. To help highlight the influence of inflation on senior living expenses, PayingForSeniorCare.com has collected cost data from its extensive network of over 75,000 senior living communities. This data represents the average cost of Assisted Living in Grand Rapids and in 89 other cities in Michigan.
Inflation & the Cost of Assisted Living in Grand Rapids, MI
Navigating rising living costs brought on by inflation is a challenge for seniors on fixed incomes. Between 2022 and 2023, assisted living costs in Grand Rapids increased 10% to an average of $4,696 monthly. A similar rise in Detroit, Ann Arbor and Lansing was noted in line with a 10% increase nationwide. However, the state of Michigan experienced a higher 12% uptick overall.
In 2024, costs are estimated to reach $5,057 in Grand Rapids. Other major Michigan cities also predict an 8% increase. As prices continue rising, a proactive approach to financial planning is becoming more critical than ever.
| | | | |
| --- | --- | --- | --- |
| Location | 2022 Cost (Historical) | 2023 Cost (Current) | 2024 Cost (Estimated) |
| Grand Rapids | $4,286 | $4,696 | $5,057 |
| U.S. Average | $4,070 | $4,459 | $4,802 |
| Michigan | $3,668 | $4,111 | $4,577 |
| Detroit | $3,812 | $4,177 | $4,498 |
| Ann Arbor | $4,296 | $4,707 | $5,069 |
| Lansing | $4,389 | $4,809 | $5,179 |
The Cost of Other Types of Care in Grand Rapids, MI
Prices for senior care hinge on many factors, including location, service levels and amenities. In Grand Rapids, independent living is the most economical option at $3,039 and best suits self-sufficient seniors. For those who need daily help, assisted living costs $4,696 and provides 24 staff in an emergency. At the highest price point, memory care also provides daily support and adds specialized care for cognitive impairments at a rate of $6,633.
| | |
| --- | --- |
| Care Type | Cost |
| Assisted Living | $4,696 |
| Memory Care | $6,633 |
| Independent Living | $3,039 |
Financial Assistance for Assisted Living in Grand Rapids, MI
Other Ways to Pay for Assisted Living in Grand Rapids, MI
Since not everyone can afford to pay for assisted living out-of-pocket, it's important to find alternative methods to help make assisted living more affordable. Some of these options include:
Veterans Benefits
Life Insurance Policy
Long-Term Care Insurance
Reverse Mortgage
For additional information and planning, read our comprehensive guide to paying for senior care in Michigan.
Free Resources for Seniors in Grand Rapids, MI
Seniors seeking affordable residential long-term care in Grand Rapids can find support, information and advice from several local nonprofit agencies and programs. Through these resources, residents obtain screening for public benefits and assistance programs that may save them money on assisted living expenses.
| | | |
| --- | --- | --- |
| Resource | Contact | Service |
| | (616) 456-5664 | The Area Agency on Aging of Western Michigan administers programs and services to those aged 60 and over in Grand Rapids and the surrounding region. Through the AAA, older adults can get personalized assistance from information and referral specialists who help them connect with long-term care options counseling, benefits screenings and financial and legal assistance, which can help them identify ways to cover assisted living expenses. The agency also houses the region's long-term care ombudsman, who advocates on behalf of those in residential care. |
| | (616) 459-6019 | Senior Neighbors is a regional nonprofit agency that offers transportation services, pet assistance and volunteer opportunities for older adults in Grand Rapids. The organization also has Medicare options counselors who provide free information and assistance to beneficiaries, helping them understand their Medicare coverage and identify programs that can save them money on medical and long-term care expenses. |
| | (616) 632-5722 | Kent County's Veterans Services Department has trained advisers who help veterans and their qualifying family members obtain local, state and federal benefits, including those that may reduce out-of-pocket assisted living costs. The office assists with applying for surviving spouse pensions, obtaining discharge upgrades, enrolling in the Soldiers and Sailors Relief Fund and retrieving eligibility verification reports. |
| | (616) 632-7950 | Grand Rapids residents aged 60 and over may have access to two transportation programs through the county, MDOT Interurban Transit Partnership Service and RideLink. These programs provide free or donation-only transportation services for medical appointments and errands to supplement paid services individuals may otherwise obtain through their assisted living facilities. |
| | (616) 774-0672 | Legal Aid of Western Michigan provides free legal advice and assistance to individuals aged 60 and over in Grand Rapids and the surrounding region. Its licensed legal professionals help individuals apply for public benefits such as Medicaid and Supplemental Security Income, which can help cover or offset assisted living expenses. |
Rules and Regulations for Assisted Living Facilities in Grand Rapids, MI
Assisted Living Communities in Grand Rapids are required to follow a set of rules and regulations that are determined by the state. For an overview of those rules and regulations, see the information below. For more specific information, talk with your local community or Area Agency on Aging.
The 10 Best Assisted Living Facilities in Grand Rapids, MI