Get Pricing & Availability for Assisted Living in Southfield, MI
Call (855) 481-6777 for immediate assistance and get more details
Page Reviewed / Updated – October 07, 2020
The 10 Best Assisted Living Facilities in Southfield, MI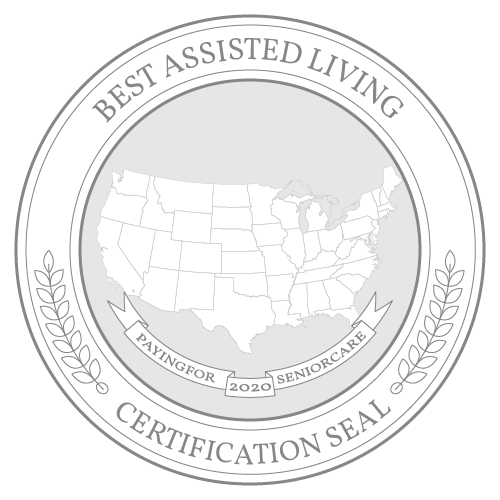 Southfield is a city in Michigan located just 15 minutes from downtown Detroit. There are close to 73,000 residents, with nearly 20 percent aged 65 and older. Seniors who live in the area can enjoy hikes at the Carpenter Lake Nature Preserve or enjoy the exhibits at the Park West Gallery. It is also home to the Holocaust Memorial Center and the Franklin Cider Mill. Seniors who enjoy colder temperatures and snow may love the winters in Southfield which have an average low of around 17 degrees. Summers are mild with temperatures around 84 in July. The cost of living is comparable to that of the average US city, and the overall violent crime rate is low.
Note: Information for Southfield was not available, so data from the Detroit Area was used.
Check out our list of top 10 facilities to see if there is one that's right for you. Additionally, find out more about the cost of assisted living in Southfield and what financial assistance programs are available.
The Cost of Senior Living and Care in Southfield
The Genworth Cost of Care Survey 2018 shows that most forms of senior care in Southfield cost more than the state average, except adult day care. Seniors in assisted living, nursing home care and home care in Southfield pay between $238 and $533 more than the state average, although costs are higher in some areas of the state.
Note: Senior care cost data wasn't available for Southfield, so the data for the closest city, Detroit, was used.
How much does Assisted Living Cost in Southfield?
The average cost of assisted living in Southfield is $4,224 each month, which is $374 higher than the Michigan average of $3,850. The state capital of Lansing is $276 more expensive at $4,500. Nearby Ann Arbor has the highest costs in the state; seniors in that city pay $5,050 each month, which is $826 higher than in Southfield.
Some cities in the middle of the state are significantly less expensive than Southfield. Seniors in Flint pay $3,950 a month, $275 less than seniors in Southfield. Saginaw has the cheapest assisted living in the state, with seniors paying $2,825 a month, $1,399 less than the cost in Southfield.

How much does Home Care Cost in Southfield?
Home care in Southfield is among the most expensive in the state, although it's still around 6 percent less expensive than Ann Arbor, which has the highest assisted living costs in the state. In Southfield, seniors receiving 44 hours of care each week pay $4,433 a month, or $23.25 an hour. This is around $1.25 an hour more than the state average.
Major cities, including Lansing, Flint and Saginaw, have less expensive home care than Southfield. The most affordable home care in Michigan is found in the Niles area. Home care there can be found at a cost of $3,432 a month, or $18 an hour.

How much does Adult Day Care Cost in Southfield?
At a cost of $1,517 a month, adult day care in Southfield is among the least expensive in the state. It's $216 lower than the state average and cheaper than other major cities including Lansing, Flint and Battle creek.
Only Saginaw has more affordable adult day care with an average price $136 cheaper than the Southfield price. The cost in Ann Arbor is $2,773 a month, $1,256 more expensive than Southfield, making it the most expensive adult day care in Michigan.

How much does Nursing Home Costs in Southfield?
Southfield has the second-highest price of nursing home care in Michigan. The cost of a semi-private room in the city is $9,095 a month, $533 more than the state average. This is $1,415 more expensive than the cost in Monroe, which has the lowest prices in the state. The Michigan cities of Saginaw and Flint are also more affordable while Ann Arbor has the most expensive nursing home care in the state. Seniors there pay $1,125 a month more than seniors in Southfield.
Financial Assistance Programs in Southfield
Medicaid Program in Southfield
The Medicaid program in Southfield and all of Michigan is funded jointly by the State of Michigan and the federal government. It provides health care coverage to people who meet certain eligibility requirements. Medicaid is an entitlement for those who meet the requirements, although there may be a co-pay for some participants, depending on their program. The Michigan Department of Health and Human Services (MDHHS) manages Medicaid programs.
Medicaid pays for nursing home care for low-income seniors who are expected to be in care for 30 consecutive days or more. Nursing home care is only paid for when it's medically required and residents must be assessed with the Nursing Facility Level of Care Determination. Participants must also meet income and asset requirements. The maximum amount of income and assets permitted differs based on the marital status of the applicant and whether their spouse is also applying for Medicaid. Residents in the program may be required to contribute to the cost of their care, depending on their income. This is called the Patient-Pay Amount.
The Michigan Home Help Program provides financial assistance to seniors living at home and is designed to delay entry into institutions. To be eligible for the program, seniors must be eligible for Medicaid. They must also be assessed as needing help to perform at least one of the seven essential activities of daily living. The program provides financial assistance to pay for help with personal care such as bathing and toileting and activities such as laundry and shopping. Participants can self-direct their care in this program and can hire certain family members.
The third program available is MI Health Link, which offers a broad range of medical, pharmacy and other services to participants through a single program. Unfortunately, it's not currently offered to residents of Southfield.
To apply for any Medicaid program, seniors must contact their local MDHHS office.

Other Financial Assistance Programs in Southfield
MI Choice Waiver
The MI Choice Waiver provides financial assistance to eligible seniors who require nursing home level care, but wish to stay in their home or community. Care offered through the program can be managed by the state or self-directed and funding is available to people in their homes, in adult foster care or homes for the aged, which is similar to assisted living.
Southfield seniors may hire family members, such as adult children, to provide care. Assistance is also available to modify homes to allow aging in place. Applicants must meet functional and financial eligibility requirements and must require at least one of the services provided on an ongoing basis. Click here for an online application.
Program of All-Inclusive Care for the Elderly (PACE)
PACE is a program that offers integrated Medicaid and Medicare financing and integrated service delivery to elderly people that meet the criteria for Long Term Care. The program is offered through PACE organizations that do initial income and asset assessments and help applicants apply for Medicaid. The organizations have an interdisciplinary team that provides all services, including those covered by Medicaid and Medicare.
To be eligible, applicants must be 55 or older, meet the medical eligibility criteria, be able to live in the community and reside within the PACE organization's geographic area. Seniors interested in the program can contact PACE Southeast Michigan on (855) 445-4554.

More Senior Living Resources in Southfield
| | | |
| --- | --- | --- |
| Resource | Phone Number | Description |
| Southfield Housing Commission | (248) 796-4170 | The Southfield Housing Commission administers the Department of Housing and Urban Development's Housing Choice Voucher program in Southfield. This program provides subsidised rent to low-income individuals, including seniors. The program has a waiting list in Southfield. |
| Area Agency on Aging 1-B Adult Day Centers | (800) 852-7795 | The Area Agency on Aging 1-B helps fund adult day care centers in Southfield and other areas of Oakland County. Some centers offer discounted fees for families in financial need. |
| Community Living Program | (800) 852-7795 | The Community Living Program provides a number of services which may include respite care, homemaking services and personal care. The program asks seniors to contribute to the cost of services based on a sliding scale and care won't be impacted if participants are unable to contribute. |
| City of Southfield's CHORE Program | (248) 796- 4178 | The CHORE program provides a spending account to senior adults who meet the income eligibility requirements. This funding pays for help maintaining the home, including snow removal, gutter cleaning and minor plumbing and electrical repairs. |
| Home Heating Credit | (248) 262-6400 | Low-income seniors can receive financial support for their heating costs through the Home Heating Credit. Eligibility for the credit is based on income, the cost of heating in the household and a number of exemptions. |
| Elderlife Bridge Loans | (888) 228 4500 | Elderlife Bridge Loans provide seniors with a line of credit with no application fees or up-front costs. This allows seniors to cover immediate costs while waiting for further funds. |
For additional information and planning, please read our comprehensive guide to paying for senior care in Michigan.