Get Pricing & Availability for Assisted Living in Lansing, MI
Call (855) 481-6777 for immediate assistance and get more details
Page Reviewed / Updated – August 27, 2020
The 10 Best Assisted Living Facilities in Lansing, MI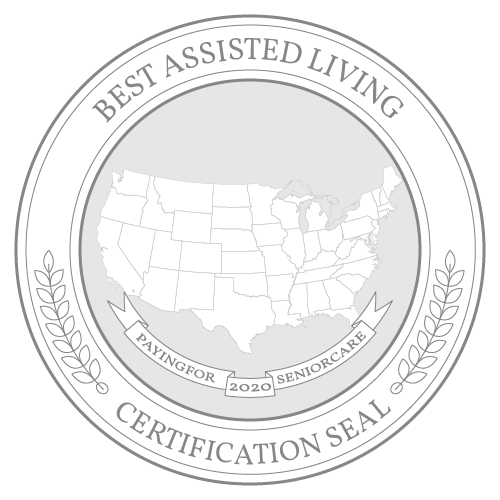 Lansing is the capital of Michigan and home to about 120,000 people, nearly 12% of whom are seniors. Located in the heart of Michigan, this city offers a variety of outdoor amenities that are well-suited for older residents, including a 3.5-mile ART path with nearly 20 unique art installations, over 17 miles of paved trails, several golf courses and the Potter Park Zoo.
Lansing may be well-suited for those who are seeking affordable senior living. Its overall cost of living is considerably lower than state and national averages, mainly due to its low housing costs, which may drive down the cost of assisted living. Health care is also relatively affordable, which may appeal to seniors with chronic conditions. It has 314 physicians per 100,000 residents compared to the national average of 210, and seniors with conditions like asthma may appreciate the city's good air quality.
In the Lansing area, seniors pay about $4,000 per month for assisted living. This is on par with the statewide average and slightly lower than the national monthly average of $4,051. Compared to the rest of Michigan's major cities, Lansing's monthly assisted living costs are average. It's more affordable than several major cities, including Saginaw ($4,200), Ann Arbor ($5,049) and Monroe ($5,300).
Review our guide of the top assisted living facilities in Lansing to determine whether one of them is right for you. Additionally, find out more about the cost of assisted living in Lansing and what financial assistance programs are available.
The Cost of Senior Living and Care in Lansing
The cost of senior care in Lansing is higher than the state median across all categories. The 2018 Genworth Cost of Care Survey shows that the difference between costs in Lansing and the state median range from $190 for home care to $650 a month for assisted living. Costs in Lansing are also higher than the national median, with seniors in the city paying $1,593 more a month for nursing home care than the U.S. average.
How much does Assisted Living Cost in Lansing?
The cost of assisted living in Lansing is $4,500 a month, which is among the highest costs in the state. Nearby Battle Creek and Jackson are both more affordable, with seniors in Battle Creek paying $1,450 less a month and those in Jackson paying $627 less.
There are cities that are less affordable than Lansing, including Ann Arbor, where assisted living costs are the highest in Michigan at $5,050 a month. The most affordable assisted living in the state is found in Saginaw, where seniors pay just $2,825 a month, $1,675 less than in Lansing.
How much does Home Care Cost in Lansing?
The cost of home care in Lansing is close to the Michigan median. Some big cities, including Ann Arbor and Detroit have higher costs than Lansing, while others such as Flint and Grand Rapids have lower costs. Nearby Jackson is more affordable than Lansing, with seniors in the city paying $286 less than in Lansing. However, costs in Battle Creek are $286 more each month than Lansing. The most affordable home care in the state is in Niles, where seniors pay $3,432 each month, $953 less than those in Lansing.
How much does Adult Day Care Cost in Lansing?
Adult day care costs in Lansing are among the highest in Michigan. Only Flint and Ann Arbor have higher costs, with Flint $195 more than Lansing and costs in Ann Arbor $476 higher. More affordable care can be found in nearby Jackson, where seniors pay $217 less, and Battle Creek, which is $221 less than Lansing. Adult day care costs in Saginaw are the lowest in the state. Seniors there pay $916 less each month than those in Lansing.
How much does Nursing Home Costs in Lansing?
The cost of nursing home care in Lansing is the fourth-highest in the state. Seniors in Ann Arbor pay the most for nursing home care at $10,220 a month, $1,186 more than Lansing, while those in Grand Rapids and Detroit both pay $61 more. Nearby cities have more affordable care, with the cost in Jackson $897 lower than Lansing and the cost in Battle Creek $1,126 below the cost in Lansing. Monroe has the lowest cost nursing home care in Michigan at $7,680 a month, $1,354 less than Lansing.
Financial Assistance Programs in Lansing
Medicaid Program in Lansing
Medicaid in Lansing provides health care coverage to eligible residents. As an entitlement, it's available to all who meet the requirements, although participants of some programs may have a co-pay. Medicaid is administered by the Michigan Department of Health and Human Services. The state has three programs that help provide long-term care to residents.
Low-income seniors who are expected to be in care for 30 consecutive days or more are eligible to have their nursing home care paid for by Medicaid. This is only available to people who have been assessed with the Nursing Facility Level of Care Determination as requiring a nursing home level of care. Participants with a high income may need to contribute to the cost of care, which is called the patient-pay amount.
The Home Help Program is designed to help seniors delay entry into institutions. It provides a range of services that are determined on a case-by-case basis but can include administering medication, housekeeping, meal preparation and personal care. It's available to people who need help with at least one activity of daily living. The program lets participants self-direct their care. It also lets certain family members be hired to provide care. Further information can be found on the Home Help Program page.
MI Health Link, is the third program available. It offers a broad range of services through a single program but is not currently offered to residents of Lansing.
Financial eligibility for all the programs is the same. Applicants must meet the relevant income and asset limits. For singles, the income limit is $2,313 a month and the asset limit is $2,000. Married applicants where only one applicant is applying have the same income and asset limits as singles, although the non-applicant spouse can keep half of the couple's joint assets up to a value of $126,420. Where both spouses are applying, the income limit is $2,313 a month for each spouse and the asset limit is $3,000.
When calculating the asset value, certain assets aren't counted. Exempt assets include furniture, personal belongings, burial trusts, an automobile and a primary home as long as the value is below $585,000 and the applicant or their spouse resides there.
Residents whose income is too high to qualify for Medicaid and who have high medical costs may be able to access programs through the Medically Needy Pathway. This lets participants use their extra income to pay for medical expenses. Once they have spent the amount over the income limit, they become eligible for Medicaid for the rest of the month.Applications for all programs are managed through local MDHHS offices.
Other Financial Assistance Programs in Lansing
MI Choice Waiver
The MI Choice Waiver is a Medicaid waiver program that helps seniors who wish to stay in their home or community. It's available to people who are financially eligible for Medicaid, require a nursing home level of care and require help with at least one of the services provided on an ongoing basis. Applicants must also be aged 65 or older, although the program is available to adults under 65 who are disabled.
Services provided through the program include housekeeping, adult day care, respite care and personal care. Seniors can also receive assistance to help modify their homes. The services provided can be managed by the state or self-directed, and participants can hire certain family members, such as adult children, to provide care. More information can be found on our MI Choice Waiver page, and applications are made online.
Program of All-Inclusive Care for the Elderly (PACE)
The PACE program offers integrated service delivery and Medicaid and Medicare financing to seniors who need long-term care. It's designed to help people continue living at home rather than entering nursing home care. The program is run by PACE organizations that offer all the services and also do initial income and asset assessments and help applicants apply for Medicaid.The organizations must offer all the services that are covered by Medicaid and Medicare. Social and medical services are primarily offered in adult day health centers. Applicants must be aged 55 or older and live within the area covered by the PACE organization. They must be medically qualified and able to live in the community. The program is not available to people in the MI Choice program. Interested seniors can contact the PACE organization, which in Lansing is VOANS Senior Community Care of Michigan, on (517) 319-0700.
More Senior Living Resources in Lansing
| | | |
| --- | --- | --- |
| Resource | Phone Number | Description |
| Lansing Housing Commission | (517) 487-6550 | The Lansing Housing Commission helps deliver affordable, safe, quality housing to low-income residents of the city, including seniors. They have dwellings available in four public housing developments and administer the Housing Voucher Program in the area. Waiting lists may apply for their programs. |
| Ingham County Housing Commission | (517) 349-1643 | The Ingham County Housing Commission manages the Carriage Lane Apartments. This is a low-income housing complex for seniors and those with a disability. |
| State Emergency Relief | (855) 275-6424 | State Emergency Relief can provide financial assistance with a number of expenses in the case of an emergency. This includes assistance with utility bills and weatherization of homes. Financial criteria for help with utility bills is based on the number of people in the household. |
| The Tuesday Toolmen | (517) 332-4663 | The Tuesday Toolmen program is run through the Capital Area Housing Partnership. Through the program volunteers install accessibility devices such as ramps in the homes of elderly and disabled Lansing residents. All labor and materials are provided at no cost to participants. |
| Assistive Technology Loan Funds | (800) 828-2714 | Michigan Assistive Technology Loan Funds provides low-cost loans to helps seniors and people with disabilities gain access to assistive technology devices that help them live more independently. This can include home modifications such as ramps and rails. |
For additional information and planning, please read our comprehensive guide to paying for senior care in Michigan.