Get Pricing & Availability for Assisted Living in Lansing, MI
Call (855) 481-6777 for immediate assistance and get more details
Page Reviewed / Updated – October 7, 2022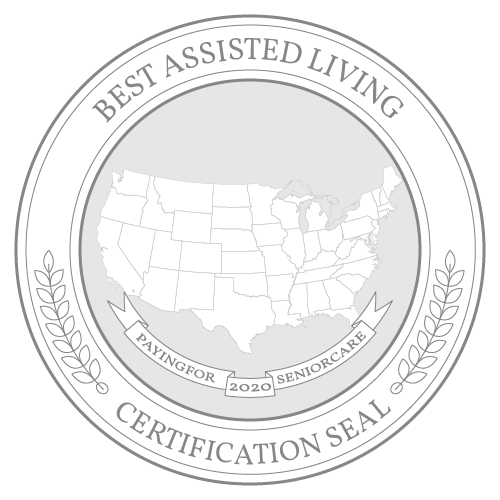 Lansing is Michigan's state capital, centrally located in the state and roughly equidistant from Grand Rapids on the Lake Michigan side and Detroit on the Lake Erie side. This city has plenty of appealing factors for finance-minded seniors, with a cost of living that's 23% under the U.S. average and a number of tax benefits targeted specifically at residents over 65. In addition, the sales tax rate in the area, 6%, undercuts the national average of 7.3%. According to data collected by Genworth Financial's 2021 Cost of Care Survey, the average monthly cost of assisted living care in Lansing is $4,313, which is also less expensive than the national average.
In addition to providing a list of the best assisted living facilities in Lansing, MI, this guide provides an overview of the cost of assisted living in Lansing, as well as average costs for other types of care. Additionally, find a list of free and low-cost services that provide seniors with a variety of assistance in their communities.
The Cost of Assisted Living in Lansing, MI
Lansing's average monthly cost for assisted living of $4,313, while slightly lower than the U.S. average of $4,500, is also slightly higher than the Michigan average of $4,250. One of the state's assisted living costs is in Ann Arbor at $6,093 a month. Ann Arbor's close neighbor, Detroit, is far cheaper at an average of $4,125 a month. Seniors in Bay City pay an average of $4,423 for assisted living care, while Battle Creek residents see the state's lowest reported average price at $3,400.
Lansing: $4,313
Michigan: $4,250
United States: $4,500
Detroit: $4,125
Ann Arbor: $6,093
Bay City: $4,423
Battle Creek: $3,400
The Cost of Other Types of Care in Lansing, MI
The least expensive option for care is adult day health care, which averages $2,427 but has only limited hours as compared to other types. In-home care and home health care both allow seniors to age in place for an average of $5,625 a month. Nursing home care is by far the most expensive option, with a semi-private room averaging $9,551 a month and a private room reaching an average of five digits at $10,311 a month.
Assisted Living Facility: $4,313
In-Home Care: $5,625
Home Health Care: $5,625
Adult Day Health Care: $2,427
Nursing Home Facility (semi-private room): $9,551
Nursing Home Facility (private room): $10,311