Get Pricing & Availability for Assisted Living in Troy, MI
Call (855) 481-6777 for immediate assistance and get more details
Page Reviewed / Updated – August 31, 2020
The 10 Best Assisted Living Facilities in Troy, MI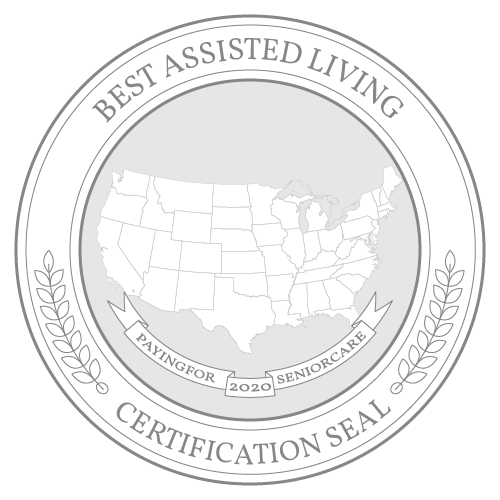 Troy is a northern suburb of Detroit, and with a population of nearly 85,000 people, it's the largest city in Oakland County. This nationally recognized city has been named among 24/7 Wall Street's best cities to live in and, more recently, the safest Michigan city and in the top 25 overall safest cities in the United States.
For seniors who are seeking assisted living in the eastern region of Michigan, Troy may be a great choice. While its overall cost of living is relatively high, health care is more affordable here than in the state and nation as a whole, which may appeal to those with chronic health conditions. Troy's weather is warmer than that of most Michigan cities, with summer highs around 83 and winter lows in the upper teens. Humidity tends to be low here and may benefit seniors with conditions like asthma.
Troy is rich in outdoor amenities, making it easy for older residents to stay connected with their community. Dinner cruises, dog parks and fishing spots provide endless hours of enjoyment in the summer, while the Troy Community Center offers an adult therapy pool, shuffleboard courts and a game room for chilly winter days.
Note: Cost of care information for Troy was not available, so data from the nearest city, Detroit, was used.
Keep reading to learn about some of the top assisted living facilities in Troy. Additionally, find out more about the cost of assisted living in Troy and what financial assistance programs are available.
The Cost of Senior Living and Care in Troy
When comparing senior care costs in Troy, the Genworth 2018 Cost of Care Survey indicates that the cost of senior care in the city varies depending on the type of care. Assisted living and nursing home care both cost several hundred dollars more per month than the average Michigan city. Home care costs in Troy are just slightly above the state average, while the cost of adult day care is nearly $200 below Michigan's average cost.
Note: Specific data regarding the cost of senior care in Troy isn't available. Data for Detroit, the nearest major city, has been used instead.
How much does Assisted Living Cost in Troy?
Although the cost of assisted living in Troy is more expensive than it is in many other Michigan cities, its costs are substantially less than in Ann Arbor, where seniors pay an average of $5,050 for assisted living. Seniors who are looking for less expensive assisted living options in Michigan, particularly those who are on tight budgets, should consider smaller cities such as Saginaw and Battle Creek where the average costs are $2,825 and $3,050 per month, respectively.
How much does Home Care Cost in Troy?
Home care in Troy costs an average of $4,433 per month, which is just $286 less than in Ann Arbor, where home care is priced the highest in the state. Home care costs in Troy are similar to those in cities such as Lansing, where the average cost is $4,385 per month, and Grand Rapids, where the cost is just a bit less at an average of $4,290 per month. Seniors living in Niles pay the lowest home care cost in Michigan at $3,432 per month.
How much does Adult Day Care Cost in Troy?
At an average of $1,517 per month, Troy's adult day care costs are among the lowest in Michigan, second only to Saginaw, where the average cost is $1,381 per month. In larger cities such as Ann Arbor, the cost is much higher at $2,773 per month. The cost of adult day care in Flint is also considerably high when compared with Troy at an average of $2,492 per month.
How much does Nursing Home Costs in Troy?
Nursing home care in Troy costs an average of $9,095 per month. The cost of nursing home care is the same in the Grand Rapids Area and just slightly less in the Lansing Area at an average of $9,034 per month. Seniors living in Ann Arbor pay a substantially higher price of $10,220 per month, while those in Saginaw pay the lowest price in the state at an average of $7,695 per month.
Financial Assistance Programs in Troy
Medicaid Program in Troy
In Troy, there are many families and individuals who require the assistance of Medicaid to help them access safe medical services and prescription medications. In particular, there are many senior citizens who access the state's Medicaid program. The state plan provides its beneficiaries with necessary medical services including primary care, dental care, hospital services and prescription medication. In some cases, the state plan may also help senior citizens and disabled persons to pay for costs associated with long-term care such as skilled nursing services and limited home care services. Those who require financial help with the cost of assisted living and other long-term care can often obtain the funds they require through the state's HCBS waiver and supplemental Medicaid program.
Senior citizens who are applying for the state Medicaid plan must meet specific eligibility requirements. They must be a minimum of 65 years of age in addition to meeting the following financial limitations:
Individual applicants are limited to a maximum income of $1,041 per month and up to $2,000 in countable assets
Married applicants who are applying together are limited to a maximum income of $1,409 per month and up to $3,000 in countable assets
Medicaid counts all income towards eligibility including social security income, pension and retirement accounts; however, when an applicant is married yet applying on their own, their spouse's income is not counted. Some assets are exempt, as well, including the applicant's home, vehicle and household furnishings.
Michigan helps those who don't meet income requirements yet have excessive medical bills to access coverage via the Medicaid spend-down program. This program allows some applicants to pay the cost of medical bills before counting income toward eligibility. When taking advantage of the spend-down program, it's best to work with a professional Medicaid planner. To apply for the state Medicaid plan, seniors can fill out an online application or call the MI Bridges help desk at (844) 799-9876.
Medicaid Waivers in Troy
MI Choice Waiver
The MI Choice waiver is the state's Home and Community-Based Services waiver. It covers the cost of long-term care for seniors and disabled persons who choose to live outside of a nursing care home, provided they're safely able to do so. This waiver covers care settings such as assisted living, home care and adult foster care. In addition to covering long-term care, this waiver provides its beneficiaries with access to all services that are typically covered by the state Medicaid plan.
To qualify for the MI Choice waiver, seniors must require a nursing level of care and be at least 65 years old or a legally disabled adult. Financially, all applicants must have a maximum income of $2,313 per month and meet the asset requirements of the state Medicaid plan. Unlike the state plan, waivers are not entitlement programs, which means that there are only a certain number of participants who are accepted for coverage and there are typically waiting lists for eligible persons who wish to participate. To apply for coverage, seniors who live in the Troy area can call the Detroit Area Agency on Aging at (313) 446-4444.
Other Financial Assistance Programs in Troy
Home Help Program
The Home Help program doesn't operate as a waiver, but it is a separate part of the state Medicaid plan and operates in a similar way. The program helps elderly and disabled individuals who require assistance with activities of daily living (ADLs) to access personal care in their own homes. In addition to personal care, the program covers services including non-medical transportation, meal delivery and/or preparation and housekeeping.
The Home Help program allows participants to direct their own care. This means that they have the option of choosing their own caregiver and determining which services they need most. Participants may be eligible to hire a family member to provide their care.
To be eligible for this program, seniors are required to undergo a comprehensive assessment which determines their level of need. The assessment must indicate that they require regular help with at least one ADL.
Seniors living in Troy who wish to apply for this program can contact the Oakland County Department of Health and Human Services Office at (248) 975-4800.
State Supplementation
The state of Michigan offers an optional state supplement to aged, blind and disabled persons who receive Supplemental Security Income (SSI). The supplement amount is determined by the recipient's living situation, income and assets. Although seniors who live independently only receive a total of $14 per month in OSS benefits, seniors who live in assisted living can receive a monthly benefit of $179.30. The payment is provided each month in cash and is combined with the recipient's SSI payment.
To qualify for the supplement, seniors must have very little or no income and be registered to receive the federal SSI benefit. To apply for SSI or optional state supplement, seniors can call the Social Security Administration at (800) 772-1213.
More Senior Living Resources in Troy
| | | |
| --- | --- | --- |
| Resource | Phone Number | Description |
| Housing Choice Voucher | (855) 646-7432 | The Housing Choice Voucher program is available to low-income Michigan residents. It helps them to access safe, sanitary housing by subsidizing a portion of their rent. |
| Oakland Livingston Human Service Agency | (248) 209-2600 | The Oakland Livingston Human Service Agency helps residents of Troy and throughout Oakland County who are facing immediate financial crises. The organization provides emergency cash, shelter, food and utility assistance, as well as a service to help those in need to plan for their financial future. |
| Troy People Concerned | (248) 528-9199 | Troy People Concerned is a referral agency that direct the city's residents to crisis services in times of need. The agency also offers direct financial assistance in dire situations. |
| The Salvation Army of Pontiac | (248) 334-2407 | The Salvation Army of Pontiac helps residents of Oakland County to access funds for groceries, bill payments and rent at times when immediate assistance is needed. |
| Lighthouse Emergency Services | (248) 920-6000 | Lighthouse Emergency Services is a program that exists to provide emergency assistance to low-income residents of Oakland County. In urgent times of need, it helps with costs such as utility bills, medical expenses and personal needs items. |
| Michigan Low Income Home Energy Assistance (LIHEAP) | (855) 275-6424 | LIHEAP is an emergency bill payment assistance program that helps low-income families throughout Michigan. It provides one-time emergency cash to pay for heat or electricity bills during the winter months and helps some households to pay for the cost of weatherization. |
For additional information and planning, please read our comprehensive guide to paying for senior care in Michigan.