Get Pricing & Availability for Assisted Living in Tucson, AZ
Call (855) 481-6777 for immediate assistance and get more details
Page Reviewed / Updated – September 11, 2020
The 10 Best Assisted Living Facilities in Tucson, AZ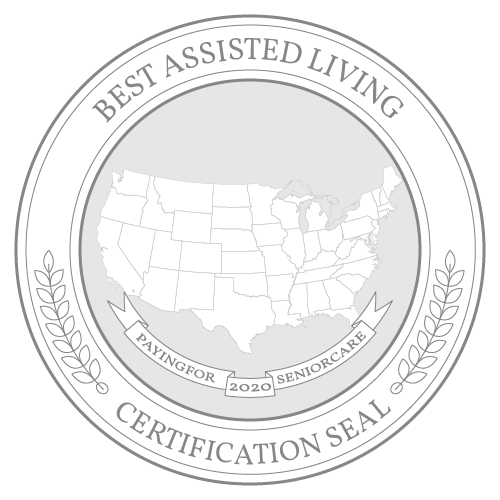 Tucson lies between the eastern and western parts of Saguaro National Park, which hosts some of the largest cacti in the U.S., as well as a variety of hiking trails, sprawling desert views and majestic mountains. The city has been named one of the top 100 places to live and retire by U.S. News and World Report.
Seniors living in the city often enjoy Tucson's mild winters and warm summers. The city sees little precipitation throughout the year, which allows plenty of time for outdoor-lovers to take in their favorite activities, such as gardening, hiking and bird watching. The city has a thriving arts scene and attractions such as the Museum of Contemporary Art offer seniors discounted admission rates. Tucson is home to several world-class healthcare facilities, including Banner – University Medical Center Tucson, which employs several physicians who are dedicated to geriatric care.
Check out our list of the top 10 assisted living facilities in Tucson. Additionally, find out more about the cost of assisted living in Tucson and what financial assistance programs are available.
The Cost of Senior Living and Care in Tucson
In Tucson, senior care is relatively affordable compared to other major cities in Arizona. According to the Genworth 2018 Cost of Care Survey, the average monthly cost of adult day care is especially affordable, having the second lowest average in the state.
How much does Assisted Living Cost in Tucson?
Assisted living in Tucson costs an average of $4,044 a month, which is marginally higher than the median cost for Arizona as a whole. Yuma averages $175 less a month, while Lake Havasu City can be even cheaper, coming in at only $3,500 a month. The two other major cities in the state average between $3,850 and $5,098 a month.
How much does Home Care Cost in Tucson?
The cost of home care in Tucson averages $4,576 a month, assuming 44 hours of care per week at an average cost per hour of $24.00. That's $238 higher than the state average of $4,338.
Compared to other major cities in the state, Tucson is more affordable than Phoenix, which averages about $190 more a month, while Yuma is less expensive than Tucson with a monthly average of $3,718. Some of the least expensive average costs for home care in the state is in Sierra Vista and Yuma at $3,718 a month.
How much does Adult Day Care Cost in Tucson?
Adult day health care costs an average of $1,733 a month, which is $271 cheaper than the state average of $2,004. This is the second least expensive monthly average among the larger cities in the state. Phoenix averages $2,167 a month, and the least expensive is Yuma at $1,625 a month.
How much does Nursing Home Costs in Tucson?
The cost of nursing home care in Tucson is slightly less expensive when compared with the rest of the state. At $6,388 a month for a semi-private room, it's $106 less than the state average of $6,494. When compared to the other major cities in the state, Tucson is $152 cheaper than Phoenix, over $1,400 less than Flagstaff, and Yuma is the least expensive with a monthly average of $6,114.
Financial Assistance Programs in Tucson
Statewide Medicaid Program
Medicaid is referred to as the Arizona Health Care Cost Contaianment System (AHCCCS). Eligible seniors in need of long-term care will receive covered services for assisted living, adult day care, attendant care, home health, and more. These services, along with medical services, are paid for through a separate division called the Arizona Long Term Care System (ALTCS).
ALTCS is available to single applicants with a gross monthly income below $2,313 in 2019, and assets for single individuals must not exceed $2,000. Seniors who are married can refer to the ALTCS Policies on Community Spouse PDF document for an in-depth explanation of income guidelines.
Since ALTCS is a part of AHCCCS it is an entitlement, which means those who qualify won't be placed on a waiting list. To apply, call the Tucson ALTCS office at (520) 205-8600 or (800) 824-2656.
Other Financial Assistance Programs
Aid and Attendance or Housebound Allowance
Seniors who served in the military or their surviving spouses may be able to receive extra money to help with living expenses. For eligibility information, visit the U.S. Department of Veterans Affairs website.
Low Income Home Energy Assistance Program (LIHEAP)
LIHEAP helps low-income seniors with their energy bills or utility deposits. Assistance is available once every 12 months on a first-come, first-serve basis. Priority is given to adults 60 or older, individuals with a disability that could be life threatening if their home is too hot or cold, and anyone with a young child in the home. Learn more about this program as well as income requirements at the Arizona Department of Economic Security website.
Non-Medical Home and Community Based Services (NMHCBS)
Tucson seniors 60 or older who don't qualify for ALTCS may be able to get help through Arizona's NMHCBS. Those eligible receive the following services at no cost:
Although there are no income or asset limits, applicants must be functionally impaired and need help with Activity of Daily Living. For additional information, consult our NMHCBS guide.
More Senior Living Resources in Tucson
Address

Phone Number

Description

5901 S. Park Ave. Tucson AZ 85706

(520) 777-3152

Alvord Court Apartments has housing units for low and moderate-income individuals with a disability. Amenities include a community garden, food pantry, laundry facilities, and more.

4414 E. Second St. Tucson, AZ. 85711

(520) 327-2200

B'nai B'rith Covenant House has 119 apartments for seniors with low incomes. The apartments are sponsored by HUD. Residents will enjoy a wellness center, library, community room, and more.

250 N. Silverbell Rd. Tucson, AZ 85745

(520) 622-4187

Casa De Encanto offers one bedroom HUD Section 8/202 apartments in a gated community. Renters must be elderly or mobility impaired, and their income must be 60 percent or less of the Area Median Income.

Council House:
2323 East 10th St. Tucson, AZ 85719

Sentinel Plaza:
125 South Linda Ave. Tucson, AZ 85745

Council House:
(520) 623-4686

Sentinel Plaza:
(520) 884-7184

Preservation Management, Inc. manages two properties in Tucson for low-income seniors and disabled. Seniors must be 62 or older. The properties are Council House and Sentinel Plaza Apartments.

4131 North Western Winds Drive Tucson, AZ 85705

(520) 887-9400

Western Winds Apartments, managed by Mercy Housing, has 100 affordable units for seniors. Due to high demand, there may be a waiting list or no availability.
For additional information and planning, please read our comprehensive guide to paying for senior care in Arizona.