Get Pricing & Availability for Assisted Living in Tucson, AZ
Call (855) 481-6777 for immediate assistance and get more details
Page Reviewed / Updated – July 7, 2022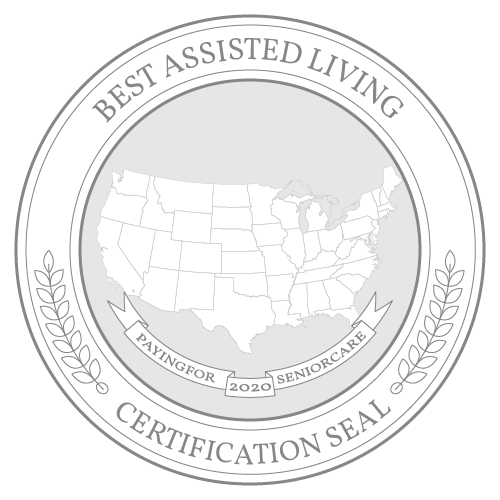 Tucson, the second-most populous city in Arizona, is among the more affordable places in the state to live. Overall, its cost of living is about 10% lower than state and national averages, and Social Security benefits aren't taxed at the state level, which may help seniors' retirement income cover their living costs.
Health care costs are also low, with services coming in about 15% lower than the national median, and local assisted living costs are 10% below the national median at $4,050 per month.
This introductory guide provides in-depth information on what seniors in Tucson pay for assisted living and how rates compare to care costs in other Arizona cities, as well as to other local care options. It also lists useful resources for seniors and highly rated assisted living facilities in the Tucson region.
The Cost of Assisted Living in Tucson, AZ
The 2021 Genworth Cost of Care Survey indicates that Tucson is an affordable place to obtain assisted living services, with facilities charging an estimated $4,050 per month. This is consistent with the state's average rate of $4,000 and several hundred dollars lower than the national rate of $4,500.
In Sierra Vista, care costs slightly exceed Tucson's average at $4,150 per month, and in Flagstaff, care costs are the highest in the state, coming in nearly $1,000 more than in Tucson at $5,000. Those seeking more competitively priced care may consider Phoenix, where assisted living residents pay $3,975 per month, or Yuma, where fees average $3,800.
Tucson: $4,050
Arizona: $4,000
United States: $4,500
Sierra Vista: $4,150
Phoenix: $3,975
Yuma: $3,800
Flagstaff: $5,000
The Cost of Other Types of Care in Tucson, AZ
At $4,050 per month, assisted living rates are competitive compared to most other local senior care options. Agencies that provide home-based care charge $5,434 for basic in-home care and $5,482 for specialized home health care. Nursing homes charge $6,601 for shared rooms and $8,182 for private accommodations. Adult day health care is the most affordable long-term care option in Tucson, with monthly rates coming in $2,000 below assisted living fees at $2,058.
In-Home Care: $5,434
Home Health Care: $5,482
Adult Day Health Care: $2,058
Assisted Living Facility: $4,050
Nursing Home Facility (semiprivate room): $6,601
Nursing Home Facility (private room): $8,182
Financial Assistance for Assisted Living in Tucson, AZ
Other Ways To Pay for Assisted Living in Tucson, AZ
Since not everyone can afford to pay for assisted living out-of-pocket, it's important to find alternative methods to help make assisted living more affordable. Some of these options include:
Veterans Benefits
Life Insurance Policy
Long-Term Care Insurance
Reverse Mortgage
For additional information and planning, read our comprehensive guide to paying for senior care in Arizona.
Free Resources for Seniors in Tucson, AZ
The Tucson region has several resources to help older adults afford long-term care services. The following table highlights top agencies and programs for seniors to help them identify ways to pay for assisted living.
| | | |
| --- | --- | --- |
| Resource | Contact | Service |
| Pima Council on Aging | (520) 790-7262 | The Pima Council on Aging is a nonprofit organization that provides a broad range of free and low-cost services to older adults aged 60 and over. It has information and referral specialists who help older adults find community-based resources to supplement what they obtain through assisted living, including volunteer-based transportation services, durable medical equipment loans and congregate meals. The council also has benefits counselors who screen individuals for eligibility for programs such as Arizona Long-Term Care Services, which can help cover assisted living services. |
| Senior Corps at Interfaith Community Services | (520) 526-9308 | Senior Corps provides exclusive volunteer opportunities to those aged 55 and over. Through this program, older adults can use their skills and experience to serve their communities in ways that fit their interests and abilities. Opportunities vary throughout the year and may include serving as classroom aides, providing administrative assistance to local charities and leading classes at senior centers. In exchange for their time, individuals obtain benefits such as supplemental insurance, mileage reimbursement and invitations to recognition events. |
| City of Tucson Senior Programs | (520) 791-4873 | Tucson's Parks and Recreation Department operates several senior centers in the city where older adults can access social and recreational programming and amenities such as pool tables, libraries and public computers. These centers also provide social services to help older adults access services in the community that may help them pay for wellness services or long-term care costs. The centers are open to those aged 50 and over. |
| Tucson Vet Center | (303) 480-6734 | The Tucson Vet Center has trained advisers who help older veterans identify and apply for the federal and state benefits they're eligible for, including those that may help cover assisted living such as Aid and Attendance and pensions. It can also help older veterans find community-based services such as health clinics, counseling and transportation. |
Rules and Regulations for Assisted Living Facilities in Tucson, AZ
Assisted Living Communities in Tucson are required to follow a set of rules and regulations that are determined by the state. For an overview of those rules and regulations, see the information below. For more specific information, talk with your local community or Area Agency on Aging.
The 10 Best Assisted Living Facilities in Tucson, AZ