Get Pricing & Availability for Assisted Living in Peoria, AZ
Call (855) 481-6777 for immediate assistance and get more details
Page Reviewed / Updated – September 11, 2020
The 10 Best Assisted Living Facilities in Peoria, AZ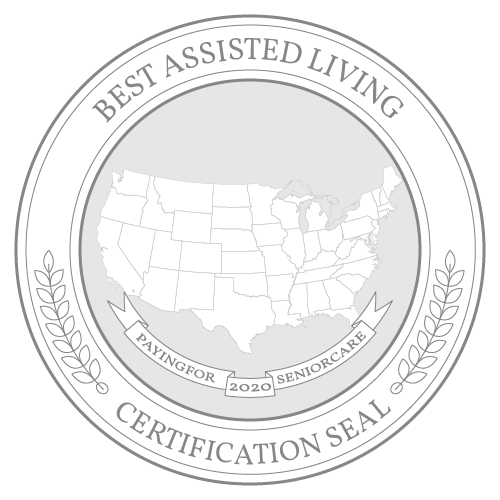 Just north of Phoenix, Peoria, Arizona, is a small city that's home to a little more than 175,000 residents. It's close proximity to Arizona's capital city means that residents have everything they need right on their doorstep, including the area's major attractions such as the Phoenix Zoo and Desert Botanical Garden.
Seniors who love warm weather enjoy Peoria's hot summers and mild winters. Peoria's local attractions, such as Lake Pleasant and Sahuaro Ranch Park offer those living there plenty of opportunities to get outside and enjoy sunny weather. Despite the city's above-average cost of living, many also find themselves saving money thanks to healthcare costs that are nearly 8% below the national average. When it comes to healthcare, the city is home to several facilities that offer 24-hour care and specialties such as cardiology and geriatrics.
The Genworth 2019 Cost of Care Survey indicates that seniors living in the Peoria area pay an average of $3,500 per month for assisted living. This is less than the national and state medians, which are $4,051 and $3,750, respectively.
Note: Information for Peoria was not available, so data from the nearest major city, Phoenix, was used in its place.
Check out our list of the top 10 assisted living facilities in Peoria. Additionally, find out more about the cost of assisted living in Peoria and what financial assistance programs are available.
The Cost of Senior Living and Care in Peoria
In the Peoria area, senior care is relatively more expensive compared to other major cities in Arizona as well as the state average, according to the Genworth 2018 Cost of Care Survey. However, when it comes to assisted living, the Peoria area is less expensive than all major cities except Yuma, which has an average monthly cost of $1,625.
Note: Senior care cost data wasn't available for Peoria, so the data for the closest city, Phoenix, was used.
How much does Assisted Living Cost in Peoria?
Assisted living in the Peoria area costs an average of $3,850 a month, which is slightly higher than the state average. Yuma is more affordable than the Peoria area with an average of $225 less a month, while Lake Havasu City is the least expensive with a monthly average of $3,500.
How much does Home Care Cost in Peoria?
The cost of home care in the Peoria area averages $4,767 a month, assuming 44 hours of care per week at an average cost per hour of $25.00. That's $429 higher than the state average of $4,338.
Compared to the rest of the region, the Peoria area is the most expensive with a monthly average of $4,767. The least expensive average costs for home care in Arizona is in Lake Havasu City and Prescott at $3,813 a month.
How much does Adult Day Care Cost in Peoria?
Adult day care in the Peoria area costs an average of $2,167 a month, $163 more than the state average of $2,004. The least expensive monthly average for adult day care in the state is Yuma at $1,625. Prescott and Tucson are equal with a monthly average of $1,733.
How much does Nursing Home Costs in Peoria?
The cost of nursing home care in the Peoria area is slightly higher when compared with the rest of the state. At $6,540 a month for a semi-private room, it's $46 more than the state average of $6,494. When compared to the other major cities in the state, Peoria is more affordable than Flagstaff. Yuma is the least expensive with a monthly average of $6,114.
Financial Assistance Programs in Peoria
Arizona Health Care Cost Containment System (AHCCCS)
Arizona Health Care Cost Containment System is the state's Medicaid program. There are a variety of health plans to choose from, but for this guide, we will focus on the Arizona Long Term Care System (ALTCS) plan. The ALTCS is for seniors who meet the nursing home level of care requirement but prefer to receive that care in their home or in a community such as an assisted living facility.
Covered services for this long-term senior care plan may include medical, emergency dental (up to $1,000 per year), nursing facility, assisted living, adult day care, skilled nursing, respite, home meal delivery, behavioral health, hospice, and more.
Seniors interested in ALTCS must have a gross monthly income below $2,313 in 2019, and assets must not exceed $2,000. Interested couples need to consult the ALTCS Policies on Community Spouse PDF document.
ALTCS is an entitlement program, so there won't be a waiting list. To start the application process, get in touch with the nearest ALTCS office.
Other Financial Assistance Programs
Aid and Attendance Allowance
Wartime veterans 65 and older, or their surviving spouse, may be able to receive a tax-free monthly monetary benefit that pays for assistance with activities of daily living that are received in the home, nursing home, or assisted living facility. The financial assistance can be as much as $2,984. The amount depends on the applicant's status (surviving spouse, single, married, or both veterans and married).
Unlike some of the other financial assistance programs for the elderly that pays the facility or caregiver, this program pays the veteran or their surviving spouse directly. For income limits as well as more in-depth information about Aid and Attendance, click here.
Low Income Home Energy Assistance Program (LIHEAP)
LIHEAP helps pay electric or gas bills, past due bills, utility deposits, late fees, or reconnection fees. This financial assistance is available once every 12 months. Although funds are distributed on a first-come, first-serve basis, priority is given to seniors 60 or older, and certain others.
Click here to learn more about this program, income requirements, and information on how to apply.
Non-Medical Home and Community Based Services (NMHCBS)
Seniors who are not eligible for the state's medical program, are 60 years of age or older, and need assistance with three or more activities of daily living or instrumental activities of daily living could get free assistance through the NMHCBS program. Some of the non-medical services covered by the program include adult day care, home meal delivery or meals at a senior center, housekeeping, personal care, respite care, and transportation. For additional information about the program, everything it covers, and how to apply, read our NMHCBS guide.
More Senior Living Resources in Peoria
Address

Phone Number

Description

10245 N. 87th Ave.

Phoenix, AZ 85345

(623) 486-9232

These HUD Section 8/202 apartments have emergency call systems, and shopping and medical facilities are nearby. Transportation shouldn't be a problem since the Dial-a-Ride bus stops at the front door.

Park View Estates

10950 N. 87th Ave.

Peoria, AZ 85345

(602) 744-4590

Peoria Housing Authority manages the Park View Estates apartments. Rent is based on income.

Quail Run Apartments

13868 N 79th Ave. Peoria, AZ 85381

(623) 572-0033

Winn Residential manages these income-based apartments for adults 55 or older. Units are 734 square feet with one bedroom.
For additional information and planning, please read our comprehensive guide to paying for senior care in Arizona.