Get Pricing & Availability for Assisted Living in Mesa, AZ
Call (855) 481-6777 for immediate assistance and get more details
Page Reviewed / Updated – July 7, 2022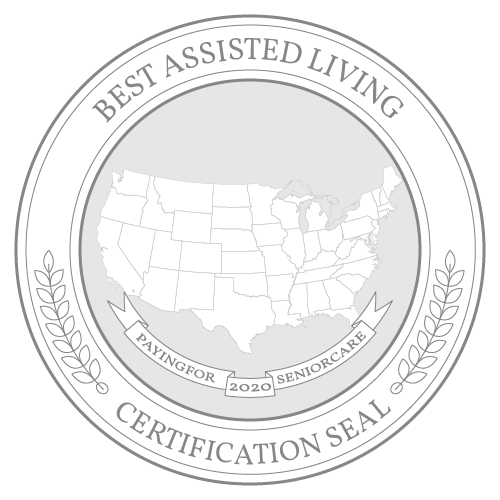 Thanks to consistently sunny weather and an abundance of activity options, Mesa has been a retirement destination for a long time. Mesa offers a suburban feel, but it's close enough to Phoenix for residents to be able to enjoy the urban amenities of a larger city. Approximately 16.6% of Mesa's overall population of a little more than 504,000 citizens is aged 65 and over.

The cost of living in Mesa is slightly higher than the national average, but those in assisted living facilities pay less per month than the national average. Social Security benefits aren't taxed in Arizona, and the state has neither inheritance nor estate taxes. Assisted living costs an average of $3,975 in Mesa, while the national average is $4,500. Retirees can also save on groceries and health care costs in Mesa.
This guide provides an overview of assisted living in Mesa, including average care costs and available resources for seniors.
The Cost of Assisted Living in Mesa, AZ
According to the 2021 Genworth Cost of Care Survey, the average assisted living cost in Mesa is $3,975 per month.
Mesa's average assisted living costs are just $25 less than the overall Arizona average of $4,000 and $525 less than the national average of $4,500. Assisted living costs are highest in Northern Arizona, with those in Flagstaff paying the most at $5,000 per month, while assisted living facilities in Prescott average $4,500. Residents of assisted living communities in Yuma pay the lowest monthly average at $3,800 per month, while their counterparts in Tucson pay $50 more for assisted living than the Arizona average at $4,050.
Mesa: $3,975
Arizona: $4,000
United States: $4,500
Flagstaff: $5,000
Prescott: $4,500
Yuma: $3,800
Tucson: $4,050
The Cost of Other Types of Senior Care in Mesa, AZ
Home care in Mesa is more expensive than the average assisted living facility. Providers of in-home services typically charge $5,958 per month for both in-home care and home health care. The cost of adult day health care is lower at $2,167, while nursing home care is more expensive than the rest at $6,418 for a semiprivate room and $7,908 for private accommodations.
In-Home Care: $5,958
Home Health Care: $5,958
Adult Day Health Care: $2,167
Assisted Living Facility: $3,975
Nursing Home Facility (semiprivate room): $6,418
Nursing Home Facility (private room) $7,908
Note:Data for Mesa was unavailable, so data for the nearest city, Phoenix, was used instead.
Financial Assistance for Assisted Living in Mesa, AZ
Other Ways To Pay for Assisted Living in Mesa, AZ
Since not everyone can afford to pay for assisted living out-of-pocket, it's important to find alternative methods to help make assisted living more affordable. Some of these options include:
Veterans Benefits
Life Insurance Policy
Long-Term Care Insurance
Reverse Mortgage
For additional information and planning, read our comprehensive guide to paying for senior care in Arizona.
Free Resources for Seniors in Mesa, AZ
Mesa seniors have a variety of resources available to them to help them find assisted living facilities that suit their individual needs and preferences, engage with their community and remain healthy and active.
| | | |
| --- | --- | --- |
| Resource | Contact | Service |
| Area Agency on Aging, Region One | (888) 264-2258 | Area Agency on Aging, Region One, provides residents of Mesa and surrounding communities with services and referrals designed to help older adults retain independence and enjoy a good quality of life. The agency offers case management and a variety of Healthy Living classes and workshops and has a comprehensive resource guide. There's also a 24/7 senior helpline that can be accessed at (602) 264-4357. |
| Aster Senior Center | (480) 964-9014 | Aster Senior Center provides activities, opportunities for social interaction and information about local services for seniors to those aged 60 and over. Activities include movies, dances, fitness classes, arts and crafts, card and board games, clubs, bingo and support groups. A hot, nutritious lunch is served every weekday at 11:30 a.m. Other services include workshops on managing chronic health conditions, needs assessment and a food supplement program. |
| 24 Hour Senior Helpline | (602) 264-4357 (HELP) | The 24-Hour Senior Helpline provides seniors and their loved ones with assistance with a variety of age-related issues. The highly trained staff answers questions about long-term care options, senior centers, legal assistance, support groups and a range of other topics. This helpline also provides referrals to relevant community-based programs and services at local, state and federal levels. |
| Arizona Health Care Cost Containment System (AHCCCS) | (602) 417-4000 | Those who meet certain guidelines, including income limits, may be eligible for assistance paying some of the costs of assisted living through ALTS. The program is available to those aged 65 and over who require a nursing home level of care, but it's not required that they reside in a nursing home. Many choose to remain in their own homes or in assisted living facilities. |
| AZ Care Check | 602-364-2536 | Seniors and their loved ones who are exploring assisted living facilities can research them through AZ Care Check. Administered by the Arizona Department of Health Services, AZ Care Check is an online searchable database with information about deficiencies found in individual facilities. |
Rules and Regulations for Assisted Living Facilities in Mesa, AZ
Rules and Regulations for Assisted Living Facilities in Mesa, AZ
Assisted Living Communities in Mesa are required to follow a set of rules and regulations that are determined by the state. For an overview of those rules and regulations, see the information below. For more specific information, talk with your local community or Area Agency on Aging.
The 10 Best Assisted Living Facilities in Mesa, AZ