Get Pricing & Availability for Assisted Living in Prescott, AZ
Call (855) 481-6777 for immediate assistance and get more details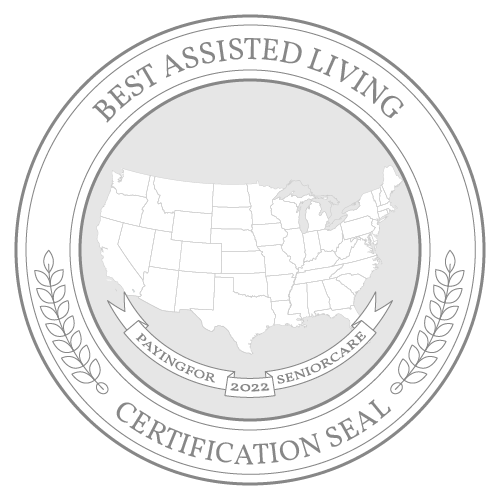 Abundant natural beauty, mild weather, a senior-friendly tax environment and plenty of outdoor recreation opportunities make Prescott a desirable retirement destination. Prescott has a population of approximately 46,000 citizens, 38.8% of whom are aged 65 and over, providing small-town charm combined with senior-friendly community amenities. Assisted living in Prescott costs an average of $4,500 per month, which is the same as the national average. Costs of individual assisted living communities vary depending on their amenities, their services and the quality of the accommodations.
Residents of Arizona don't pay taxes on their Social Security benefits and aren't subject to estate or inheritance taxes. The cost of living in Prescott is higher than the state and national averages, making it a good retirement choice for well-off seniors who value a positive quality of life.
This guide covers average monthly care costs in Prescott and includes a list of community-based resources designed to provide supportive services to seniors.
The Cost of Assisted Living in Prescott, AZ
According to the 2021 Genworth Cost of Care Survey, the average monthly cost of assisted living in Prescott is $4,500 per month.
The Prescott cost is $500 higher than the Arizona average of $4,000 but mirrors the national average of $4,500. Within Arizona, residents of assisted living facilities in Flagstaff pay the highest costs at $5,000 per month, while those in Yuma pay much less at $3,800. Seniors in Arizona's largest city and state capital, Phoenix, pay a monthly average of $3,975, while prices rise to $4,050 in Arizona's second-largest city, Tucson.
Prescott: $4,500
Arizona: $4,000
United States: $4,500
Flagstaff: $5,000
Yuma: $3,800
Phoenix: $3,975
Tucson: $4,050
The Costs of Other Types of Senior Care in Prescott, AZ
At an average of $5,053 per month, the cost of in-home care and home health care in Prescott is several hundred dollars higher than the average monthly cost of assisted living facilities in the area. Adult day health care is a more affordable option at an average of $1,842, while costs rise for nursing home care to $6,547 for a semiprivate room and $8,631 for private accommodations.
In-Home Care: $5,053
Home Health Care: $5,053
Adult Day Health Care: $1,842
Assisted Living Facility: $4,500
Nursing Home Facility (semiprivate room): $6,547
Nursing Home Facility (private room): $8,631
Financial Assistance for Assisted Living in Prescott, AZ
Other Ways To Pay for Assisted Living in Prescott, AZ
Since not everyone can afford to pay for assisted living out-of-pocket, it's important to find alternative methods to help make assisted living more affordable. Some of these options include:
Veterans Benefits
Life Insurance Policy
Long-Term Care Insurance
Reverse Mortgage
For additional information and planning, read our comprehensive guide to paying for senior care in Arizona.
Free Resources for Seniors in Prescott, AZ
The following resources are available for seniors seeking opportunities to stay active and healthy, make good decisions about long-term care and engage with their peers and others in their communities.
| | | |
| --- | --- | --- |
| Resource | Contact | Service |
| | (877) 521-3100 | As the Area Agency on Aging for Prescott and other Northern Arizona communities, the Northern Arizona Council of Governments provides direct and indirect services to those aged 60 and over. Direct services include balance, chronic disease and chronic pain management workshops, case management, health and wellness screenings, health insurance counseling and the Long-Term Care Ombudsman Program, which is designed to protect the legal rights of those living in long-term care facilities, including assisted living communities. Indirect services include helping seniors, their families and their caregivers find relevant and useful community-based programs and services. |
| | (928) 778-3000 | The Adult Center of Prescott, Inc., provides a wide range of programs, activities, classes and events designed to enrich the lives of older persons. Seniors can participate in line dancing, yoga, tai chi, and meditation; play bingo, bridge or canasta; join peers for congregate lunches on weekdays; and access informational seminars on topics related to aging. The center is open Monday through Thursday and publishes a monthly newsletter with an events calendar. |
| | (928) 778-6628 | Veterans of the U.S. military with honorable discharges can access assistance identifying and applying for service-based entitlements, receive emergency financial assistance and socialize with other veterans and their families by joining the American Legion. Seniors who enjoy staying active and connected to their communities can also find plenty of volunteer opportunities here. |
| | (928) 778-3747 | Senior Connection is an online directory of resources for seniors in the Prescott area. Along with hosting a Senior & Caregiver Conference and Expo every six months, the organization also publishes a free monthly newsletter. |
Rules and Regulations for Assisted Living Facilities in Prescott, AZ
Assisted Living Communities in Prescott are required to follow a set of rules and regulations that are determined by the state. For an overview of those rules and regulations, see the information below. For more specific information, talk with your local community or Area Agency on Aging.
The 10 Best Assisted Living Facilities in Prescott, AZ