Get Pricing & Availability for Assisted Living in Gilbert, AZ
Call (855) 481-6777 for immediate assistance and get more details
Page Reviewed / Updated – July 27, 2020
The 10 Best Assisted Living Facilities in Gilbert, AZ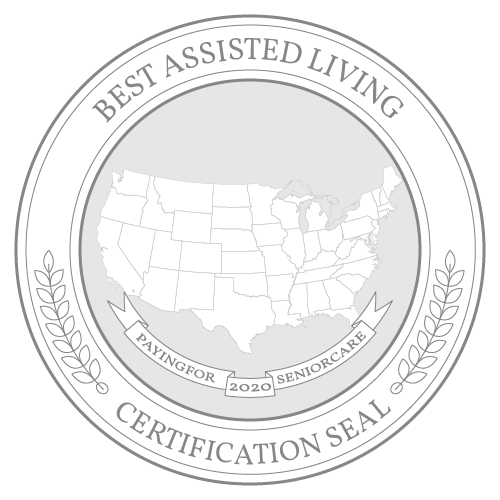 Gilbert is an Arizona city with about 250,000 residents, with approximately 9.1% being seniors over the age of 65. The city is part of the Phoenix metropolitan area, providing residents with easy access to big city conveniences and amenities while retaining its suburban lifestyle benefits.
Overall safety, weather, and access to recreational and cultural activities are among the best reasons for seniors to retire in Gilbert. In addition to having lower rates of property and violent crime than the U.S. average, Gilbert has better air and water. Its southwestern climate keeps the weather pleasant the majority of the year, encouraging seniors to stay active in exploring outdoor activities, while its proximity to Phoenix places residents moments away from museums and performing arts centers.
Note: Information for Gilbert was not available, so data from the nearest city, Phoenix, was used.
Read through our list of Gilbert's best assisted living facilities to find the community that best meets your needs. Additionally, find out more about the cost of assisted living in Gilbert and what financial assistance programs are available.
The Cost of Senior Living and Care in Gilbert
Residents of Arizona will find that the cost of senior care in Gilbert is on-par with the state averages for two out of the four types of senior care included in the Genworth 2018 Cost of Care Survey. The cost of both assisted living and nursing home care in Gilbert are within $50 of the state average.
The difference in cost of adult day care in the city and the Arizona average is higher at $163, which is not out of reach for most seniors. These results indicate these three types of care are reasonably priced in Gilbert.
Local seniors may find more affordable home health care services elsewhere in the state, however; these services cost $439 more per month in Gilbert than in other parts of Arizona.
Note: The costs for senior care in Gilbert were not available. As a result, data for the greater Phoenix metropolitan area was used instead.
Gilbert Assisted Living Costs
The average assisted living community in Gilbert costs $3,850 per month and represents a nominal difference compared to the statewide monthly average of $3,800 for the same type of care. The cost of assisted living in Gilbert, though higher than the state average, is still well below the nationwide average of $4,000 per month. When Gilbert's assisted living costs are compared to other major population centers in the state, the city proves to be one of the most affordable locales within Arizona.
Average monthly costs for assisted living in Arizona range from a low of $3,500 to a high of $5,100. Flagstaff has the highest monthly average at $5,098, while Lake Havasu City boasts the lowest cost at $3,500.

Gilbert Home Care Costs
Home health care services in Gilbert represent the greatest difference in price when comparing the city to other population centers, the state average in Arizona, and the US average. Gilbert home health services cost an average of $4,767 per month compared to a national average of $4,004 and a state average of $4,328 for the same type of care.
Gilbert home health care services also cost more than every other major population center in Arizona. The difference in cost between Gilbert and other cities ranges from roughly $450 per month to nearly $1,000 per month. Tucson has the next closest monthly average at $4,576, while Prescott and Lake Havasu City are tied for the lowest monthly average at $3,813.

Gilbert Adult Day Care Costs
While adult day care services in Gilbert are near the Arizona state average for the same type of senior care, the monthly cost in the city is much higher than the national average. Gilbert residents can expect to pay $2,167 on average per month for adult day care, while the state average is $2,004 per month and the US average is just $1,560 per month.
Additionally, most of the other major cities in Arizona have monthly adult day care costs that are below the state average, in some cases, and much closer to the national average in each case. For example, Yuma has the closest average to the US average at just $1,625 per month for adult day care.

Gilbert Nursing Home Costs
When compared to other types of Gilbert senior care, nursing home care is among the most affordable as it relates to statewide and national averages. The US monthly average for nursing home care is $7,441 and the statewide average is $6,494. The cost of nursing home care in Gilbert is $6,540 per month.
That monthly average cost for nursing home care puts Gilbert in the middle of the range throughout the state of Arizona. The range within the state moves between a low of $6,083 and a high of $7,832, with Lake Havasu City representing the most affordable city and Flagstaff the least affordable city.

Financial Assistance Programs in Gilbert
Medicaid Program in Gilbert
Medicaid in Arizona is administered through the Arizona Health Care Cost Containment System 1115 Demonstration. A Health Maintenance Organization, or HMO, Arizona's Medicaid is organized as a managed care system. Gilbert Medicaid programs exist to assist seniors in paying for the cost of long-term care and includes options to help cover the cost of in-home care, as well as stays in nursing homes and assisted living facilities.
Medicaid assistance is delivered to Gilbert seniors through the Arizona Long Term Care System (ALTCS). Through ALTCS, seniors in Gilbert receive assistance in paying for long-term care in the home, in an adult foster care facility, or in a nursing home. Seniors can also leverage the program to pay for senior care services in an assisted living community. ALTCS provides additional financial assistance to seniors to cover the cost of a variety of other senior care services, including in-home nursing care, meal delivery services, and durable medical equipment. The ALTCS program has no enrollment caps and is open to all Gilbert seniors.
While ALTCS represents the broader Medicaid system in Gilbert, there are two different options available to receive these services. These programs are Agency With Choice (AWC)/Community First Choice Option and the Self-Directed Attendant Care (SDAC) option. Although the programs are similar, there are important differences to understand.
AWC is the newer of the two Arizona Medicaid options and gives Gilbert seniors greater control over the care they receive. Seniors have the power to hire and dismiss personal caregivers, and can even select a family member to serve as an eligible personal caregiver under the program's guidelines. AWC pays for a variety of senior care services in Gilbert, including:
Mobility-related issues
Assistance with Activities of Daily Living (ADLs), such as eating, bathing, grooming, and dressing
Home cleaning and laundry assistance
Meal deliveries
The eligibility requirements for financial assistance through AWC include:
A proven need for the same level of care offered in a nursing home, that without such services a Gilbert senior would be forced to move into such a facility
Income caps of $2,313 per month for individuals or $4,626 per month for couples
AWC is classified as an entitlement option. As such, all Gilbert seniors who qualify for Medicaid can select this program as a means of paying for senior care costs in Gilbert. The AWC program has no wait list for its services and seniors can enroll by visiting any Arizona Long Term Care System Office.
SDAC operates in a slightly different manner than the AWC option. The SDAC option puts Gilbert seniors in the position of being the legal employer of their personal care provider, including in the event that a family member is the one fulfilling that role. SDAC pays for both personal senior care and the cost of equipment that promotes the independence of the individual. SDAC was designed to give Gilbert seniors greater flexibility when it comes to selecting the services that best suit their individual needs. SDAC is primarily responsible for covering the cost of services that allow seniors to age in place rather than moving into an assisted living or nursing home facility. Such services include, but are not limited to:
Installation of shower chairs and/or grab bars
Assistance with basic skill nursing tasks, such as blood sugar monitoring
Meal prep
Shopping for home essentials
Assistance with ADLs
SDAC has the same eligibility requirements as the AWC program in terms of both the level of care required and individual/couple income levels. Gilbert seniors can apply for SDAC at an Arizona Long Term Care System Office, but do note that there is the possibility of a wait list for certain services.

Other Financial Assistance Programs in Gilbert
Non-Medical, Home and Community Based Services (NMHCBS)
The state of Arizona also offers seniors one non-Medicaid assistance option to help pay for the costs of senior care in Gilbert. Known as the Non-Medical, Home and Community Based Services (NMHCBS) program, this option provides non-medical services to Gilbert seniors in their homes to promote independence and the ability to age in place. The benefits available through NMHCBS may include personal care services, adult day care, homemaking services, and even home modifications. To qualify for this program, Gilbert seniors must:
Show a proven need for assistance with at least three different Activities of Daily Living
Be 60 years or older
NMHCBS is available to Gilbert seniors with no income caps to meet, but those individuals who already qualify for Medicaid assistance are not eligible for benefits through this program.

More Senior Living Resources in Gilbert
| | | |
| --- | --- | --- |
| Resource | Phone Number | Description |
| Housing Authority of Maricopa County | (602) 744-4500 | The Housing Authority of Maricopa County provides Section 8 housing to eligible Gilbert seniors. HAMC provides seniors with rental assistance for apartments and homes in the private market based on income levels established by the federal government's Department of Housing and Urban Development. The Housing Choice Voucher Program through HAMC is available to residents of cities within the county that do not have their own housing department, with Gilbert being one such city in Maricopa County. |
| Arizona Caregiver Coalition | (888) 737-7494 | The Arizona Caregiver Coalition is a community-based program that partners with the Arizona Department of Economic Security and Area Agencies on Aging to provide free respite care to Gilbert seniors. To qualify, caregivers must live full time with a senior, neither can be the recipient of other federally funded respite services, and the caregiver cannot work outside of the home. |
| Senior Adult Independent Living Case Management Program | (602) 506-3011 | Known as SAIL, the Senior Adult Independent Living program assists seniors who wish to remain living independently in their own home. Case managers coordinate care for Gilbert seniors ages 60 and older. Examples of in-home services include meal deliveries, home health aides, and in-home nursing care. Priority in the program is given to those with the greatest economic and social needs. |
For additional information and planning, please read our comprehensive guide to paying for senior care in Arizona.