Get Pricing & Availability for Assisted Living in Gilbert, AZ
Call (855) 481-6777 for immediate assistance and get more details
Page Reviewed / Updated – July 18, 2022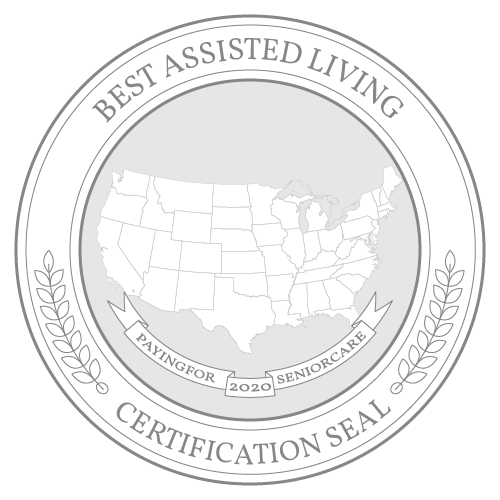 Gilbert is home to 267,918 residents, of whom 9.7% are aged 65 and over, the award winning hospital Dignity Health, and the Banner Gateway Medical Center, which features innovative telehealth and robotic surgery programs. Part of the Phoenix metropolitan area, it's considered one of the safest cities in the country.
Retirees considering living in Gilbert will find that the cost of living is higher than in other areas in the nation in housing and transportation sectors. The price of health care, groceries and utilities is on par with national averages. Taxes are mostly favorable in Arizona for seniors, with social security, estates and inheritances considered nontaxable. Assisted living costs are also affordable at $3,975 per month.
In addition to listing useful resources for older adults, this guide covers cost comparisons for assisted living and other care types in Gilbert and nearby communities.
The Cost of Assisted Living in Gilbert, AZ
According to the 2021 Genworth Cost of Care Survey, assisted living typically averages $3,975 per month in Gilbert.
With lower than average assisted living costs, Gilbert offers seniors $525 in savings each month when compared to national prices. Costs within the state itself vary, with Arizona's averaging $4,000 monthly and nearby communities such as Tucson nearly the same at $4,050. Just north of Gilbert, costs rise slightly to $4,500 in Prescott Valley, while further north, Flagstaff reports some of the highest prices in the entire state at $5,000.
Gilbert: $3,975
Arizona: $4,000
National: $4,500
Tucson: $4,050
Prescott Valley: $4,500
Flagstaff: $5,000
The Cost of Other Types of Care in Gilbert, Arizona
The savings for seniors who move into assisted living in the Gilbert area continue when comparing its cost to that of in-home care and home health care, both of which average $5,958 monthly. For individuals who are mostly able-bodied, adult day health care may be a more affordable choice at $2,167 per month. Seniors that require around-the-clock services will find nursing home care ranges from $6,418 to $7,908 depending on if they choose a semiprivate or private room.
In-Home Care: $5,958
Home Health Care: $5,958
Adult Day Health Care: $2,167
Assisted Living Facility: $3,975
Nursing Home Facility (semiprivate room): $6,418
Nursing Home Facility (private room): $7,908
Note: Data for Gilbert was unavailable, so data for the nearest city, Phoenix, was used instead.
Financial Assistance for Assisted Living in Gilbert, AZ
Other Ways To Pay for Assisted Living in Gilbert, AZ
Since not everyone can afford to pay for assisted living out-of-pocket, it's important to find alternative methods to help make assisted living more affordable. Some of these options include:
Veterans Benefits
Life Insurance Policy
Long-Term Care Insurance
Reverse Mortgage
For additional information and planning, read our comprehensive guide to paying for senior care in Arizona.
Free Resources for Seniors in Gilbert, AZ
Several programs and resources are available to support older adults living in Gilbert. These free and low-cost resources include ways to improve seniors' health and living conditions at home as they research assisted living communities in their area to decide if moving is right for them.
| | | |
| --- | --- | --- |
| Resource | Contact | Service |
| The Gilbert Senior Center | (480) 503-6061 | The Gilbert Senior Center provides activities and meals for older adults, which lets them regularly gather with their peers for games and conversation. Homebound seniors can also request a hot meal through the local meals-on-wheels program run by the center's partner, AZCEND. |
| Arizona Department of Veteran Services | 602-255-3373 | Former members of the United States Armed Forces can visit the office of the Arizona Department of Veteran Services for assistance with benefit applications, lists of available resources and other helpful information. The department also provides counseling and over-the-phone assistance by trained staff members. |
| Maricopa County Human Services Department | 602-506-5911 | Low-income and other qualifying seniors can request financial assistance paying for their utilities and rent through the Maricopa County Human Services Department. Eligible households that are facing eviction due to a missed rent payment can also ask about a legal assistance program developed to settle issues between tenants and their landlords. |
| Gilbert Fire & Rescue | (480) 503-6300 | The Gilbert Fire and Rescue Department has created a dedicated fall prevention program aimed at reducing injuries among older adults. Interested seniors can ask for tips and information through the department's non-emergency contact number. |
| Valley Metro | (602) 253-5000 | Seniors aged 65 and over can apply for reduced fares to ride Valley Metro's buses. Qualifying individuals can receive low-cost tickets by showing their driver's license or a state ID. A Valley Metro Reduced Fare ID card is also available for a one-time fee. |
Rules and Regulations for Assisted Living Facilities in Gilbert, AZ
Assisted Living Communities in Gilbert are required to follow a set of rules and regulations that are determined by the state. For an overview of those rules and regulations, see the information below. For more specific information, talk with your local community or Area Agency on Aging.
The 10 Best Assisted Living Facilities in Gilbert, AZ