Get Pricing & Availability for Assisted Living in Scottsdale, AZ
Call (855) 481-6777 for immediate assistance and get more details
Page Reviewed / Updated – July 03, 2020
The 10 Best Assisted Living Facilities in Scottsdale, AZ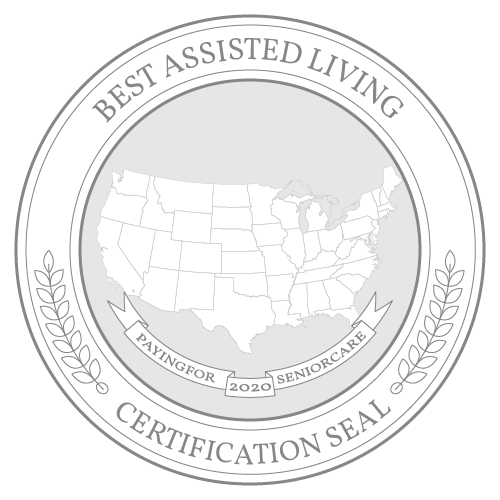 Scottsdale is part of the greater Phoenix, AZ, metro area, adjacent to the Tonto National Forest. It's an area popular for retirees, as 23% of the population is aged 65 and older.
Seniors living in Scottsdale may choose to explore Old Town Scottsdale, a walkable district known for local eateries and shopping. Golfers may find Scottsdale particularly exciting due to its challenging, professionally designed courses. For individuals with health conditions affected by cold weather, the year-round warmth and dry air of Scottsdale may bring welcome relief.
Note: Figures for Scottsdale were not available, so the averages for Phoenix, the nearest city, were used.
We've put together a list of the 10 best assisted living facilities in Scottsdale to help you choose the right one. Additionally, find out more about the cost of assisted living in Scottsdale and what financial assistance programs are available.
The Cost of Senior Living and Care in Scottsdale
In Scottsdale and metro Phoenix, the average cost of senior care, including assisted living, adult day care and skilled nursing, is close to the state median according to Genworth's 2018 Cost of Care Survey. One exception is home care, which is 20 percent more expensive than the national average and 10 percent more expensive than Arizona as a whole. While smaller cities like Prescott, Yuma and Lake Havasu City tend to be slightly to moderately more affordable, Scottsdale offers a good overall value, especially in contrast to Flagstaff, which has higher average expenses. Here's how local costs compare.
Note: Due to Scottsdale's suburban location, data is based on the cost of senior care across metropolitan Phoenix.
How much does Assisted Living Cost in Scottsdale?
In the Scottsdale area, the average monthly cost of assisted living is $3,850, which is very close to the state median of $3,800 and slightly below the national average of $4,000. Based on the average cost of assisted living, Scottsdale is substantially more affordable than Flagstaff and moderately more affordable than Tucson. The local average is comparable to Sierra Vista and nearby Prescott. However, it's also slightly higher than the smaller cities of Yuma and Lake Havasu City, where average costs are $3,625 and $3,500 respectively.
How much does Home Care Cost in Scottsdale?
Seniors in Scottsdale pay substantially more for homemaker services and home health aides than other Arizona residents. Local costs are about $760 more per month than the national average of $4,004, which adds up to $9,000 more per year. Compared to Prescott, Yuma and Lake Havasu where residents enjoy lower than average costs, seniors in Scottsdale pay 28 percent more for home care. Scottsdale is even 4 percent more expensive than Tucson, which is Arizona's second most costly metropolitan area.
How much does Adult Day Care Cost in Scottsdale?
In general, adult day care programs are among the most affordable types of senior care, but Scottsdale residents pay much more than average for these services. Although local costs are very close to the median for Arizona, they're between 25 and 33 percent higher than Yuma, Tucson and Prescott, which are some of the most affordable areas for these services. Additionally, the cost of adult day care in Scottsdale is almost 40 percent higher than the national average of $1,560. However, data was not collected from all major cities.
How much does Nursing Home Costs in Scottsdale?
The average monthly cost of skilled nursing facilities in Scottsdale is $6,540 per month. This number is within $50 of the state's median and about 12 percent lower than the national average. Compared to other metropolitan areas in Arizona, Scottsdale is 16 percent cheaper than Flagstaff, which was one of the most expensive communities surveyed, and about 7.5 percent more expensive than Lake Havasu City, which is one of the most affordable areas. Local rates are similar to Tucson, Prescott and Sierra Vista.
Financial Assistance Programs in Scottsdale
Medicaid Program in Scottsdale
The Arizona Health Care Cost Containment System manages two Medicaid programs. One offers comprehensive health care coverage to Scottsdale residents who are elderly or disabled, and the other serves low-income adults who earn less than $1,041 per month individually or less than $1,410 if applying as a couple. The state may also assist with the cost of Medicare Part B premiums for applicants who earn up to $1,406 per month individually or up to $1,903 as a couple. You can learn more about the AHCCCS, verify your eligibility or submit an application by visiting Health-E- Arizona Plus or by calling 855-432-7587.
The Arizona Long Term Care System (ALTCS) serves adults who are aged 65 or over, blind or disabled and require ongoing nursing-level care. This Medicaid program has slightly higher income limits. To qualify, applicants must earn less than $2,313 per month and have less than $2,000 in countable assets or have an irrevocable Miller trust. The ALTCS provides benefits to adults who are institutionalized as well as those who live in the community. It also covers the cost of personal care provided within an assisted living facility, excluding room and board. To apply for benefits through the Arizona Long Term Care System, visit the Phoenix ALTCS office, or call 602-417-6600. You can find additional information about this program in our ALTCS guide.
Other Financial Assistance Programs
ALTCS Member-Directed Care
Scottsdale residents who are eligible for benefits through the ALTCS can enroll in one of two additional programs that cover certain types of senior care, including in-home services. Self-Directed Attendant Care allows Medicaid members to screen, hire and supervise their own paid caregivers. Agency With Choice is an alternative program where Medicaid members and home care agencies work together to hire and manage paid caregivers. These programs are open to Medicaid members who receive ALTCS benefits because they require nursing-level care.
Home and Community-Based Services (HCBS)
In Scottsdale, home and community-based services are provided by Area Agencies on Aging in partnership with the Arizona Department of Economic Security. Maricopa County's Senior Adult Independent Living program (SAIL) allows individuals to remain in their own homes or in the community as opposed to living in a nursing home and health care facility.
SAIL assists with the cost of adult day care, delivered meals, home health aides, respite care and transportation. To qualify, individuals must be disabled or aged 60 or over and be unable to perform activities of daily living. Scottsdale residents can learn more or apply for benefits by calling the Area Agency on Aging, Region One Inc. at 888-264-2258. Our HCBS guide includes additional information about these services. There is a waiting list for this program. Applicants with the greatest social and economic needs are given priority.
National Family Caregiver Support Program (NFCSP)
Scottsdale residents who care for a friend or loved one may be eligible for in-home respite services through the Family Caregiver Support Program. This federal program is administered by the U.S. Department of Health & Human Services and Area Agencies on Aging. It covers the cost of adult day health care and in-home services. It also connects caregivers with support groups and free training. Scottsdale residents can apply for respite care by contacting the Area Agency on Aging, Region One at 888-264-2258. Additional information about this program is available in our caregiver support guide. Applicants may be added to a waiting list depending on the availability of funds.
More Senior Living Resources in Scottsdale
| | | |
| --- | --- | --- |
| Resource | Phone Number | Description |
| | (602) 285-1800 | FSL is a faith-based charity that provides affordable housing and community-based care to adults in Scottsdale and Maricopa County. The organization also offers caregiver workshops and related resources. |
| | (480) 312-7717 | This agency provides Housing Choice Vouchers, also known as Section 8, to households who have low or very low income. This program is subject to a waiting list. However, seniors and disabled adults receive priority consideration. |
| | (877) 969-3023 | This faith-based nonprofit provides subsidized housing and ALTCS-approved assisted living services to seniors across the Phoenix area. To qualify, applicants must be 62 or older and have a very low household income according to HUD standards. |
| | (888) 737-7494 | The ACC offers no-cost respite care at a number of adult day health centers in the Phoenix area. This organization serves caregivers who do not receive federal benefits through programs like the NFCSP. |
| | (602) 274-5022 | This volunteer organization provides free services to caregivers and disabled or homebound adults, including transportation, respite care, home repairs and assistance with household chores or errands. |
For additional information and planning, please read our comprehensive guide to paying for senior care in Arizona.