Get Pricing & Availability for Assisted Living in Scottsdale, AZ
Call (855) 481-6777 for immediate assistance and get more details
Page Reviewed / Updated – July 07, 2022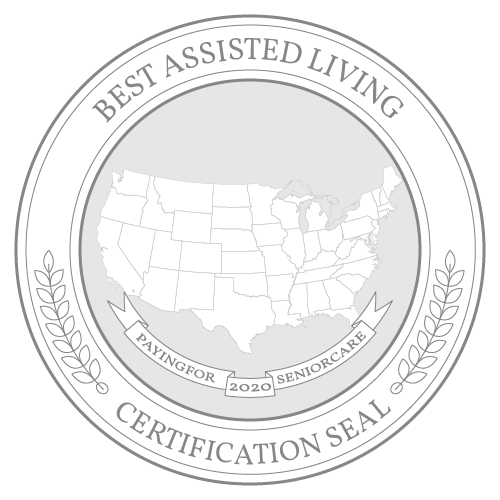 Scottsdale, AZ, a northeast suburb of Phoenix, makes an appealing retirement choice for seniors who enjoy warm weather, low humidity and rare rain. While Scottsdale's overall cost of living is slightly higher than elsewhere in Arizona or the U.S., the reported monthly assisted living care expenses of $3,975 are lower.
In general, health care costs are approximately 18% lower in Scottsdale than elsewhere in the nation. City residents also see a small financial benefit from the city's 4.2% income tax rate, which is slightly lower than the U.S. average of 4.6%. Scottsdale's city demographics reflect its senior appeal: Just under 25% of Scottsdale's residents are 65 years of age or older, far above the U.S. average of 16.5%.
This guide compares costs for various types of long-term care in Scottsdale and looks at how its costs stack up against those of other Arizona cities. It also includes a list of financial resources for cost-conscious Scottsdale seniors.
The Cost of Assisted Living in Scottsdale, AZ
Scottsdale-area seniors pay an average of $3,975 a month for assisted living care, according to the annual Genworth Financial Cost of Care Survey.
The city's cost for assisted living care is slightly under the Arizona average of $4,000 and $525 under the U.S. average of $4,500. Genworth reports that only one Arizona city has lower monthly costs for assisted living than Scottsdale — Yuma, where the average monthly price is $3,800. Far to the south, Tucson carries a monthly expense of $4,050. The state's prices for assisted living are highest in Flagstaff, where seniors can expect to pay $5,000 a month.
Scottsdale: $3,975
Arizona: $4,000
United States: $4,500
Yuma: $3,800
Flagstaff: $5,000
Tucson: $4,050
The Cost of Other Types of Care in Scottsdale, AZ
Some seniors find that adult day health care, which provides support only during traditional working hours, makes the best match for their situation; in Scottsdale, such care is notably cheaper than other options at $2,167 a month. Aging in place by hiring in-home care or home health care services costs an average of $5,958 a month. The most robust, and most expensive, options are nursing homes. Private rooms in such communities cost an average of $7,908 a month, while semiprivate lodging is $6,418 a month.
In-Home Care: $5,958
Home Health Care: $5,958
Adult Day Health Care: $2,167
Assisted Living Facility: $3,975
Nursing Home Facility (semiprivate room): $6,418
Nursing Home Facility (private room): $7,908
Note: Data for Scottsdale was unavailable, so data for the nearest city, Phoenix, was used instead.
Financial Assistance for Assisted Living in Scottsdale, AZ
Other Ways To Pay for Assisted Living in Scottsdale, AZ
Since not everyone can afford to pay for assisted living out-of-pocket, it's important to find alternative methods to help make assisted living more affordable. Some of these options include:
Veterans Benefits
Life Insurance Policy
Long-Term Care Insurance
Reverse Mortgage
For additional information and planning, read our comprehensive guide to paying for senior care in Arizona.
Free Resources for Seniors in Scottsdale, AZ
Various independent and government organizations support Scottsdale's seniors with educational, social and legal programs that can help them pay for living costs and otherwise navigate their retirement years.
| | | |
| --- | --- | --- |
| Resource | Contact | Service |
| Via Linda Senior Center (VLSC) | (480) 312-5810 | Social games such as bridge and billiards, creative outlets such as art workshops and discussion groups on social issues affecting seniors are all part of the menu at the VLSC, one of two senior centers run by the city. The VLSC also contains a well-appointed exercise room with elliptical equipment, treadmills and other low-impact options. Scottsdale residents qualify for significantly discounted fees. |
| Region One Area Agency on Aging | (602) 264- 4357 | This government-mandated agency's wide array of services includes its 24/7 Senior HELP Line, which functions as a central point for all information regarding elder-related support in Maricopa County. Through its ElderVention program, it also offers mental health support for seniors working through bereavement, depression, hoarding behavior and other common retirement-age issues. |
| Osher Lifelong Learning Institute | (602) 543-6440 | This continuing education initiative from Arizona State University (ASU) allows seniors to take noncredit classes from ASU professors by paying low membership fees of $10 to $20 per semester instead of regular tuition. Adults aged 50 and up qualify. |
| Arizona Senior Citizens Law Project(ASCLP) | (602) 252-6710 | This statewide nonprofit group provides some kinds of pro bono legal advice to Arizona residents aged 60 and up. ASCLP lawyers may be able to assist with legal issues regarding entitlement programs such as Medicare. They can also direct seniors to qualified private attorneys for help with legal problems outside the ASCLP's scope, such as criminal cases. |
Rules and Regulations for Assisted Living Facilities in Scottsdale, AZ
Assisted Living Communities in Scottsdale are required to follow a set of rules and regulations that are determined by the state. For an overview of those rules and regulations, see the information below. For more specific information, talk with your local community or Area Agency on Aging.
The 10 Best Assisted Living Facilities in Scottsdale, AZ