Get Pricing & Availability for Assisted Living in Silver Spring, MD
Call (855) 481-6777 for immediate assistance and get more details
Page Reviewed / Updated – October 26, 2020
The 10 Best Assisted Living Facilities in Silver Spring, MD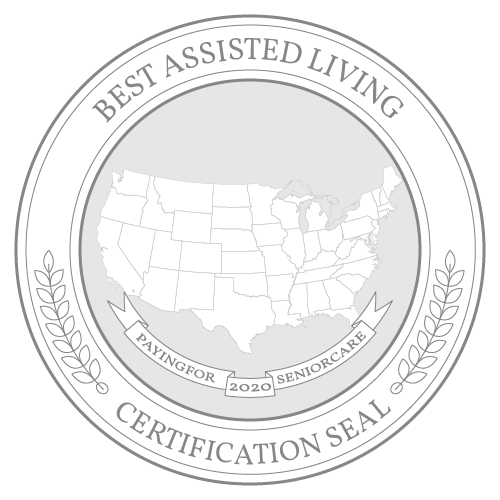 Silver Spring is conveniently located on the tip of the Capital Beltway and just minutes from both Washington, DC, and Virginia. The city is intersected by four major creeks, which has spurred the creation of numerous parks, walking trails and picnic areas.
For seniors wishing to maintain active lifestyles, Silver Spring is a great place to live. Its downtown area offers an array of cultural venues, including the Cultural Arts Center, which hosts numerous live performances, films and lectures throughout the year. Additionally, the city offers a diverse selection of dining options that range from Mexican and Moroccan cuisine to Vietnamese and Greek restaurants.Silver Spring's idyllic location close to the nation's capital provides easy access to dozens of historical sites and museums, many of which are free. Residents can use public transportation, including the metro and Van Go Shuttle to reach most locations within Silver Spring and the Capital Beltway.
Additionally, find out more about the cost of assisted living in Silver Spring and what financial assistance programs are available.
The Cost of Senior Living and Care in Silver Spring
The costs of senior care in Silver Spring are some of the highest in the state. According to the Genworth 2018 Cost of Care Survey, assisted living is particularly expensive at nearly twice the state average. No information is available for the costs of home health care or adult day care, but nursing home care costs are comparable.
Note: Senior care cost data wasn't available for Silver Spring, so the data for the closest city, Washington D.C., was used.

How much does Assisted Living Cost in Silver Spring?
In the Silver Spring area, assisted living is expensive, particularly because of its proximity to Washington D.C. The Baltimore-Washington Metro Area is fairly condensed, with two major cities just an hour apart. Silver Spring is closer to the District of Columbia, and costs reflect that. Nursing home care is close to the state average at $9,125, while it is more expensive in Baltimore City at $9,733. The state average is $9,125.

How much does Home Care Cost in Silver Spring?
The Genworth Survey does not include information regarding the costs of home health services in Silver Spring. The surrounding area has an average cost of $4,097 per month. There is very little spread in the price for these services, with the least expensive areas of Hagerstown and Salisbury at $3,813 — just under the state average of $4,097. Baltimore is the most expensive area where home care costs are $4,004 per month.

How much does Adult Day Care Cost in Silver Spring?
Cost comparison data for Silver Spring was not included in the survey. However, it is reported that adult day care services in the state of Maryland cost an average of $1,733 per month.
In Baltimore, a relatively close metro area with a commute of approximately 45 minutes, care costs average $1,880, the most expensive in the state. Hagerstown, about an hours drive from Silver Spring, is less expensive at $1,712. For the most affordable monthly senior day care services, Salisbury, on the eastern shore of Maryland, costs $1,681.

How much does Nursing Home Costs in Silver Spring?
While Silver Spring is not the most affordable area for nursing home care, it is also not the most expensive. Typical costs sit at $9,125 per month in the immediate area. In Baltimore and Salisbury, the most expensive areas, costs are an average of $9,733. In the California area, costs are much less at $7,756.

Financial Assistance Programs in Silver Spring
Medicaid Program in Silver Spring
In Maryland, the state-run Medicaid program is also referred to as Medical Assistance (MA). This is the state and federal funded health care entitlement program. That means all eligible applicants receive covered services. MA does offer assistance with nursing home costs for those who qualify. It may even pay some of the costs associated with in-home care options.
To qualify for Medicaid, seniors must meet income eligibility requirements. In Maryland, a single applicant must have a monthly income of no more than $2,313 per month, or 300% of the Federal Benefit Rate (FBR). In addition, a senior must have no more than $2,500 in assets, excluding their personal belongings, furnishings, vehicle and home up to a maximum of $585,000 in equity value. For married couples with only one applicant, the non-applicant spouse may be permitted up to $3,160.50 in monthly income. They can also retain separate assets up to $126,400.
For seniors and those with disabilities requiring similar levels of care, the Community Personal Assistance Services program is available. This program offers financial assistance in paying a service provider for help with the activities of daily living like bathing, toileting, grooming, meal preparation, nurse monitoring, and other services that help seniors stay in their own homes for as long as possible.
Eligibility for this program comes in two parts. First, the senior must qualify for Medicaid. Keep in mind that seniors who qualify for Supplemental Security Income or Temporary Cash Assistance are automatically enrolled in Medicaid. Seniors must also meet functional requirements, where their ability to live at home unassisted is compromised. Seniors must have a demonstrated need for assistance with ADLs.
Once a senior qualifies, providers can be employed directly by the senior or selected by the program administrator. If a senior is hiring directly, the chosen provider must be certified in CPR and first aid, and be approved and supervised by a registered nurse case provider. For more information, click here.
Another option under the state Medicaid plan is Community First Choice. CFC offers in-home care services and financial assistance with programs like assisted living or adult foster care homes. Covered services may include everything from assistance getting dressed to preparing meals or light housekeeping. Seniors can choose their own care provider, including family members who would be paid at the state determined rate of between $12.75 and $16.75 per hour. This program may also assist with the costs of mental health services, emergency response systems and the installation of other assistive technology. For those already in a nursing home, financial assistance to transition back to the community is available.
To qualify, seniors must demonstrate the need for assistance with at least two ADLs and qualify for Medicaid. For more information, click here.

Medicaid Waivers in Silver Spring
Community Options Waiver
The Community Options Waiver is designed for seniors who need an institutional level of care. It offers benefits that help prolong their ability to live at home or in the community. This waiver also helps with assisted living or group home costs, provided the facility is willing to accept Medicaid mandated payment levels. It may also assist with meal delivery, senior day care, home and vehicle modifications or other at-home care. There is a waiting list, so it is best to apply early.
Seniors must meet the financial requirements to be eligible for the program. In 2019, that means a monthly income of no more than $2,313 or 300% of SSI. Total assets can be no more than $2,500 excluding personal belongings, a vehicle and a home valued at no more than $585,000. To learn more about this waiver, click here.
Community Pathways Medicaid Waiver
For seniors with a chronic intellectual or developmental disability, the Community Pathways Waiver might be an option. Self-directed care is an option, allowing family members to take a leading role in supporting eligible seniors. In addition to home health services, it may also include adult day care, personal assistance, and respite care.
To be eligible, seniors who are Maryland residents must meet the clinical definitions of intellectual or developmental disability and meet the financial guidelines for Medicaid eligibility. All participants are reevaluated annually. For more information about this program, click here.
Medical Day Care Services Waiver
For seniors that might otherwise be at risk of nursing home placement, the Medical Day Care Services Waiver offers an alternative. Seniors that need an institutional level of care can receive those services during the day and stay at home with loved ones in the evenings. This waiver covers day care services that offer social, medical, and ADL support.
It is available to all medically eligible individuals age 16 or older. To qualify, seniors must meet income guidelines like a monthly income of no more than the current SSI benefit. For those that have additional income streams, there may be ways to qualify through medical necessity. Individuals with a net income of $350 or less per month after unreimbursed medical expenses may also qualify. There may be a waiting list for this program since Maryland only offers 7,300 spots per year. To learn more about this program, click here.
Increased Community Services Waiver
For seniors already in a nursing home who wish to return home or transition to an assisted living facility, ICS may be able to help. This program assists with home modification, assistive technology, and personal care services.
To qualify, applicants must earn more than $2,313 per month, but no more than a maximum of approximately $6,000 per month. In effect, a senior's income cannot exceed the cost of nursing home care. Seniors must have been a nursing home resident for at least 90 days and on Medicaid for at least 30 of those days. For more information about this program, click here.

Other Financial Assistance Programs in Silver Spring
Senior Care Services Program
In Silver Spring, seniors may be eligible to participate in the Senior Care Services Program. This program offers help with personal care, transportation, chore services, medication reminders, respite care, and a variety of other options.
To qualify, you must:
Be at least 65 years old
Need help with at least one activity of daily living
Be at risk of nursing home placement
Be a Maryland resident
Earn no more than $2,904
Have countable assets of no more than $11,000
For more information about this program, click here.
Assisted Living Subsidy Program
The Assisted Living Subsidy Program offers financial assistance to seniors that need assistance with daily living. Eligible assisted living facilities offer help with dressing, hygiene, meals, and other daily tasks and have signed a service agreement with the program. These facilities may qualify a senior who is struggling to meet the financial requirements of the facility. To qualify seniors must:
Be Maryland residents of at least 62 years of age
Have a net monthly income of no more than 60% of the State median income
Own no more than $11,000 in countable assets
Be willing to dedicate all income barring a $60 per month personal allowance to facility fees
For more information about the program, click here.
Congregate Housing Services Program
For those considering a group home living option, the Congregate Housing Services Program offers financial assistance in six Maryland counties. Montgomery County residents may qualify. Typically, this living arrangement includes some personal assistance, meal preparation, medication monitoring, and homemaker services. To qualify, seniors must meet both functional and income guidelines. Seniors must earn no more than 60% of the state median income and have countable assets that do not exceed $27,735. This program is designed for seniors that require less care than is provided in an assisted living facility but may struggle when living alone. For more information, click here.
In-Home Aide Services Program
In Silver Spring, the In-Home Aide Services Program is designed to extend seniors stay at home. Seniors who are most at risk for nursing home placement are placed at the top of the list for service. There are no specific income guidelines for this program, and services are usually offered on a sliding scale based on financial ability. Under this program, seniors can get help with transportation, personal care, household tasks, shopping, and other ADLs. There may be a waiting list, and there is no guarantee about placement through this program. Medicaid eligible seniors must apply for these services through the appropriate Medicaid program and are ineligible for IHAS. For more information about the program, click here.

More Senior Living Resources in Silver Spring
| | | |
| --- | --- | --- |
| Resource | Phone Number | Description |
| Victory Forest – Habitat America | (301) 589-4030 | This senior living community offers one-bedroom apartments to low-income seniors. Regular wellness visits and entertainment options are provided on premises. Income guidelines apply and only seniors earning less than the State median income will qualify. |
| Senior Prescription Drug Assistance Program | (800) 551-5995 | The SPDAP Subsidy offers financial assistance for prescription medications. It may help with the premium costs for Medicare Part D and with out-of-pocket costs for prescriptions. Seniors must be enrolled in a Medicare Part D plan to qualify and income restrictions apply. |
| Accessible Homes for Seniors | (301) 429-7821 | This program includes both grants and deferred loans to help seniors modify their existing homes to better accommodate those with mobility challenges. Installing ramps, grab bars, and widening doorways are just a few of the options. |
| Project Home | (240) 777-4513 | This program helps cover the cost of living in an adult foster care home. Room and board are included in the program along with personal care services and medication monitoring. |
For additional information and planning, please read our comprehensive guide to paying for senior care in Maryland.