Get Pricing & Availability for Assisted Living in Baltimore, MD
Call (855) 481-6777 for immediate assistance and get more details
Page Reviewed / Updated – July 20, 2022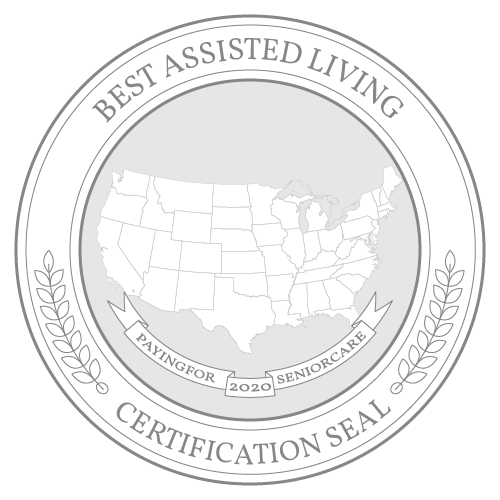 Baltimore is the most populous city in Maryland with nearly 600,000 residents, 14% of whom are retirement-aged. The city's low cost of living, which comes in about 12% below the national average, makes it a great option for those seeking a budget-friendly lifestyle, and overall health care costs are a little cheaper than in the typical U.S. city, providing further financial benefits for older adults and those managing chronic conditions. There are approximately 372 doctors per capita, which is considerably higher than the national rate of 210, and high-performing hospitals in the area, such as Johns Hopkins Hospital, provide easy access to necessary medical care. Assisted living rates in this city are moderate at $4,750 per month, which is high compared to the national average but lower than the state median.
In this guide, readers will find more information on assisted living in Baltimore, including options for funding care and an overview of top assisted living facilities in the region.
The Cost of Assisted Living in Baltimore, MD
The 2021 Genworth Cost of Care Survey shows that assisted living facilities in Baltimore charge residents $4,750 per month for services. This is higher than the national rate of $4,500, but it's affordable compared to the statewide average of $4,900.
Of Maryland's cities with surveyed assisted living rates, Hagerstown is the cheapest place to obtain care with monthly fees averaging $4,630 per month, about $100 lower than Baltimore's median. In Salisbury, rates are a little higher than the state average at $4,980. Cumberland is the most expensive place to obtain care, with facilities charging $5,248 per month for services.
Baltimore: $4,750
Maryland: $4,900
United States: $4,500
Cumberland: $5,248
Hagerstown: $4,630
Salisbury: $4,980
The Cost of Other Types of Care in Baltimore, MA
In Baltimore, seniors have several long-term care options to choose from, ranging in price from less than $2,000 to over $13,000 monthly. The cheapest option is adult day health care, which costs $1,927 per month. Assisted living is moderately priced at $4,750, and seniors who want to obtain services in their own homes pay $4,957 for in-home care and $5,053 for home health care. Nursing home care accommodates those who need full-time skilled nursing services and costs $10,798 for shared rooms and $13,490 for private accommodations, making this the costliest care type in Baltimore.
In-Home Care: $4,957
Home Health Care: $5,053
Adult Day Health Care: $1,927
Assisted Living Facility: $4,750
Nursing Home Facility (semiprivate room): $10,798
Nursing Home Facility (private room): $13,490
Financial Assistance for Assisted Living in Baltimore, MD
Other Ways To Pay for Assisted Living in Baltimore, MD
Since not everyone can afford to pay for assisted living out-of-pocket, it's important to find alternative methods to help make assisted living more affordable. Some of these options include:
Veterans Benefits
Life Insurance Policy
Long-Term Care Insurance
Reverse Mortgage
For additional information and planning, read our comprehensive guide to paying for senior care in Maryland.
Free Resources for Seniors in Baltimore, MD
Seniors in Baltimore can turn to various nonprofit agencies and programs for professional help with finding long-term care solutions for their needs. The following resource table includes legal professionals, information specialists and options counselors who specialize in helping seniors navigate age-related issues.
| | | |
| --- | --- | --- |
| Resource | Contact | Service |
| Senior Centers | (410) 396-1337 | There are over a dozen senior centers in Baltimore — about half of which have nonprofit status — where older adults participate in age-friendly fitness and wellness programs, congregate meals and educational classes. These centers also operate vaccine clinics throughout the year and provide health screenings. Hours of operation and membership requirements vary by location. |
| Baltimore City Health Department | (410) 396-2273 | The Baltimore City Health Department's Aging Services division is the Area Agency on Aging for the region. It operates nearly two dozen programs to meet the needs of older residents, including screening for state and federal benefits, assisted living supports, congregate meals, volunteer-based transportation services and information and referrals. It's also the Maryland Access Point for the Baltimore region, which serves as a single point of access to all community-based services. |
| VA Baltimore Regional Office | (800) 698-2411 | The VA Baltimore Regional Office has benefits counselors who help older veterans access adaptive equipment, compensation and pension programs, counseling and transportation services, as well as benefits from other federal agencies. It can screen individuals for eligibility for placement in the state's veterans home, which is situated about 60 miles south of Baltimore and may be more affordable than private care. |
| Maryland Legal Aid | (866) 635-2948 | Maryland Legal Aid provides civil legal assistance to those aged 60 and over in Baltimore and the rest of the state. Through this nonprofit agency, licensed legal professionals help seniors navigate challenges such as applying for government and veterans' benefits and resolve issues such as Social Security overpayment and denied health insurance claims. To get help, seniors can visit the main office or attend the Lawyer in the Library program at the Central Branch Library on Cathedral Street. |
| Maryland Long-Term Care Ombudsman Program | (410) 396-3144 | The long-term care ombudsman program visits assisted living facilities in Baltimore to ensure a high standard of care for residents and to advocate on behalf of seniors in long-term care. The ombudsman can follow up on reports of abuse and neglect and ensure proper authorities are involved. They can also mediate disagreements among family members regarding a loved one's care. |
Rules and Regulations for Assisted Living Facilities in Baltimore, MD
Assisted Living Communities in Baltimore are required to follow a set of rules and regulations that are determined by the state. For an overview of those rules and regulations, see the information below. For more specific information, talk with your local community or Area Agency on Aging.
The 10 Best Assisted Living Facilities in Baltimore, MD