Get Pricing & Availability for Assisted Living in Lakewood, CO
Call (855) 481-6777 for immediate assistance and get more details
Page Reviewed / Updated – September 22, 2020
The 10 Best Assisted Living Facilities in Lakewood, CO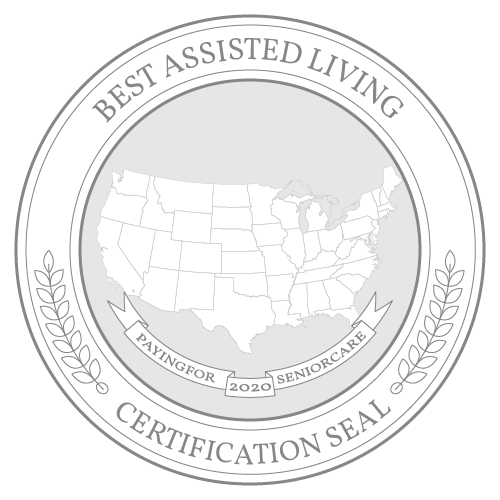 Located less than 10 miles from downtown Denver, Lakewood is a burgeoning suburb that has become a destination unto itself. This vibrant community is home to 160,000 residents, including 25,100 seniors, which makes it the fifth-largest city in the Centennial State. It's also the most populous city in senior-oriented Jefferson County, which is a member of AARP's national Network of Age-Friendly States and Communities.
Older adults in Lakewood enjoy a prime location between downtown Denver and the Rocky Mountain foothills. The community ranks well for its overall livability. In fact, as part of the Denver area, it's one of the nation's top three cities for a healthy retirement. Residents enjoy 247 days of sunshine and pleasant summers that are ideal for spending time on the golf course or exploring the scenic surroundings. Additionally, the community has two top-performing hospitals and more than a dozen assisted living facilities.
According to Genworth Financial, the 2019 average cost of assisted living in metro Denver, including Lakewood and Aurora, is $4,500 per month, which is just 10% higher than the state and national averages. Seniors who want to learn more about their options will find detailed information about 10 of the area's best assisted living communities in this guide.
Additionally, find out more about the cost of assisted living in Lakewood and what financial assistance programs are available.
The Cost of Senior Living and Care in Lakewood
Lakewood, a suburb of Denver, has a higher cost for assisted living and nursing home care for seniors than the rest of the state, according to the Genworth 2018 Cost of Care Survey. Assisted living and nursing home care are the most expensive options for Lakewood seniors. Adult day care and homemaker services, billed at an hourly rate, are the lowest costing senior care both in Lakewood and across Colorado.
Note: Senior care cost data wasn't available for Lakewood, so the data for the closest city, Denver, was used.
How much does Assisted Living Cost in Lakewood?
Assisted living costs in Lakewood are among the highest in the state, at $4,700 per month, comparable to the other large metro areas of Boulder and Colorado Springs, averaging $5,000 and $4,875, respectively. Smaller towns such as Grand Junction, Greeley and Fort Collins all have assisted living costs notably lower than Lakewood, averaging between $3,350 and $3,950 per month.
How much does Home Care Cost in Lakewood?
Homemaker services, non-medical care for seniors living in their own homes, average $25 per hour in Lakewood. The Colorado state median for these services is also $25 per hour.
Assuming an average of 44 hours per week, homemaker services in Lakewood will cost an average of $4,767 per month, comparable to several other cities in Colorado. Colorado Springs, Fort Collins and Greeley all average between $4,500 and $4,900 monthly for homemaker care. Boulder, again, is notably higher than Lakewood, with homemaker services averaging $5,339 per month.
How much does Adult Day Care Cost in Lakewood?
Adult day care costs are the least expensive senior care choice for Lakewood residents and all of Colorado. With an average of just $1,625 per month, Lakewood senior day care affords respite for caregivers and opportunities for seniors to socialize. Average costs for major Colorado cities are all within a few hundred dollars per month of Lakewood, with the exception of Pueblo, notably higher at $1,950.
How much does Nursing Home Costs in Lakewood?
Nursing home care in Lakewood averages $8,365 for a semi-private room, falling in the middle of the Colorado average for larger metro areas. Smaller towns, such as Pueblo and Grand Junction, are notably lower, at $7,604 and $7,740, respectively. Boulder's costs are much higher than Lakewood, nearly $1,000 more per month for a semi-private room. Private rooms in a skilled nursing facility will be higher than other types of care for Lakewood and all of Colorado.
Financial Assistance Programs in Lakewood
Medicaid Program in Lakewood
All Colorado residents are eligible for Health First Colorado, the state's Medicaid program, if they meet certain income requirements and eligibility guidelines. Individuals who are blind, aged 65 and older, or have a qualifying disability, are eligible. Lakewood Medicaid recipients receive coverage for a wide range of services, including:
Preventive and wellness services
Elderly Lakewood residents may also receive coverage for nursing home care or in-home health and personal care services. Other benefits may include telemedicine, for those with difficulty leaving their homes, and vision coverage, including eye exams and necessary eyewear. Home health services for up to 60 days are also covered, as are some mental health services.
Lakewood seniors may be eligible for financial assistance with assisted living costs through their Medicaid benefits. The facility must be Medicaid certified by the state of Colorado. Not all assisted living facilities are Medicaid certified, and not all facilities accept Medicaid payment. Those facilities that are certified and accept Medicaid payment may have restrictions on the number of Medicaid beds available. The number varies for each individual facility.
There are two different levels of Medicaid services available for Lakewood residents. Those who reside in nursing home facilities may receive free Institutional/Nursing Home Medicaid services. This is an entitlement program, which means no caps, although the benefits are only provided in nursing home facilities. Regular Medicaid, including Medicaid for seniors and the blind or disabled, offers benefits to those living in their own homes or those that participate in adult day care. This is an entitlement program, as well. All eligible Lakewood residents will receive assistance.
Eligibility for Health First Colorado is determined by income and assets. Income includes monies derived from employment wages, alimony, pensions, Social Security and Social Security Disability Income, Veteran's benefits, railroad retirement annuities, IRA withdrawals, other retirement income and stock dividends. For married couples, only the applicant spouses' income is considered. Assets, including bank accounts, cash and real estate (besides the applicant's primary residence) are also considered. More information may be found here.
Individuals applying for Medicaid in Lakewood have an income threshold of $771 per month, while married couples, jointly applying, have an income cap of $1,157. For those applying for Institutional/Nursing Home Medicaid, the individual income limit is $2,231 per month, while married couples applying jointly have a monthly income limit of $4626.
Lakewood residents may apply for Medicaid in person at 900 Jefferson County Parkway, Golden, CO 80401, or online here.
Other Financial Assistance Programs
Home and Community-Based Services (HCBS) Medicaid Waiver
This is the only Medicaid-funded waiver for Lakewood residents. It's intended for those who are unable to qualify for Health First Colorado basic Medicaid insurance. When in the context of the elderly, seniors aged 65 and older, this waiver is also referred to as the Elderly, Blind and Disabled (EBD) waiver program. Services are for those who would otherwise need nursing home care and include:
Personal care services for activities of daily living
Respite care for caregivers
Home modifications or electronics for independence, including TTY
Assisted living facility accommodations
Community transition services
Eligibility is determined by the Options for Long Term Care agency. The program has an income cap of 300 percent of the Federal Poverty Level. In addition, individuals may not be residents of a nursing home to qualify, as the program is designed for in-home care services. The program allows all recipients to determine their own home healthcare aide, including non-spousal family members; however, family members must be employed and supervised by a home health agency. More information about eligibility and how to apply may be found here.
Old Age Pension (OAP)
Lakewood seniors aged 60 years and older may qualify for the Old-Age Pension program, which is funded through the state of Colorado. Those with incomes less than $771 per month may receive supplemental money that brings their total monthly income to $758 per month. Income is defined as retirement income, Social Security benefits, pensions and alimony. Those applying may be asked to apply for Social Security if they are eligible. More information about the OAP, including how to apply, may be found here.
Colorado Adult Foster Care
This program is intended for low-income elderly residents of Lakewood and is similar to an assisted living facility but in a less formal, more intimate setting. Foster homes, also known as Elderly Group Homes, allow seniors to live in a communal environment and retain a measure of independence. Some healthcare services are provided, as well as home modifications, meal preparation and assistance with daily living tasks. To read more and find information about enrollment opportunities, click here.
Home Care Allowance (HCA) Program
Lakewood residents who wish to remain in their own homes instead of enrolling in nursing home care may be eligible for this non-entitlement program. Financial assistance is provided for non-medical care, allowing seniors to remain in their own homes with modified independence. Chore services, as well as limited home modification and upkeep, are also provided. With the financial assistance rendered, seniors may also choose their own in-home caretakers, excluding spouses. More information, including eligibility guidelines and how to apply, may be found here.
More Senior Living Resources in Lakewood
| | | |
| --- | --- | --- |
| Resource | Phone Number | Description |
| | (303)422-8600 | The Jefferson County Housing Authority provides rent assistance for Lakewood residents through the Section 8 assistance program. This is funded through the Housing and Urban Development Department and will pay a portion of the housing bill for those who qualify. Applicants are to pay 30 percent of their monthly income as rent, and HUD will fund the balance. This program has a waiting list; applicants are considered on a first come, first served basis. |
| | (303) 333-3482 | Seniors who meet certain income guidelines may be eligible for property tax, rent or home heating cost rebates. Income caps vary each year, although the requirements typically average less than $13,000 for an individual and $18,000 for a married couple. To receive this benefit, those applying must submit proof that they have paid the rent, property tax or fuel bill. A portion of that payment will be rebated to the individual. Seniors can apply at the Colorado Department of Revenue. |
For additional information and planning, please read our comprehensive guide to paying for senior care in Colorado.