Get Pricing & Availability for Assisted Living in Castle Rock, CO
Call (855) 481-6777 for immediate assistance and get more details
Page Reviewed / Updated – October 22, 2020
The 10 Best Assisted Living Facilities in Castle Rock, CO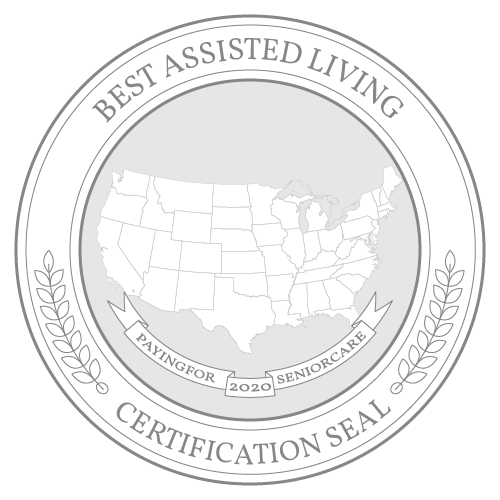 With numerous events held by the city each year, Castle Rock, Colorado, caters to a wide variety of interests, making it an exciting retirement destination for seniors. In addition to the hundreds of acres of parks and walking trails available for picnics and hikes, the Castle Rock Recreation Center has a robust selection of wellness and life enrichment programs aimed at the city's more than 6,500 residents aged 65 and over.
Minutes from Denver, it gains the benefit of the numerous hospitals and medical facilities available throughout the massive metropolitan area, and the city itself has no shortage of nearby dining venues, shopping centers and recreational facilities for active seniors to explore.
Note: Information for Castle Rock was not available, so data from the nearest city, Denver, was used.
Consider these top 10 assisted living facilities in Castle Rock to see if one is the best fit for you. Additionally, find out more about the cost of assisted living in Castle Rock and what financial assistance programs are available.
The Cost of Senior Living and Care in Castle Rock
Castle Rock, on the outskirts of Denver, posts rates for senior living arrangements that are on par or slightly above the state average but consistently higher than those across the nation, according to the Genworth 2018 Cost of Care Survey. Assisted living and home care costs are right around the $4,700 mark with nursing home significantly higher at $8,365 and adult day care much lower $1,625.
Note: Senior care cost data wasn't available for Castle Rock, so the data for the closest locality, Denver, was used.

How much does Assisted Living Cost in Castle Rock?
Castle Rock's assisted living rates are $700 over the state average of $4,000. However, they're less than those of nearby Boulder and Colorado Springs, $5,000 and $4,875, respectively.
Grand Junction, the city with the lowest rates, is situated quite a bit further to the west, away from the higher populated regions. Fort Collins, close to the Wyoming border is also lower at $3,950.

How much does Home Care Cost in Castle Rock?
If you're looking into home care for your loved one, Castle Rock's average costs are right in line with the state in general. Grand Junction and Greeley are slightly lower, but Pueblo stands out as the least expensive city for home care at $4,195, which incidentally is right in line with the US national average.

How much does Adult Day Care Cost in Castle Rock?
Castle Rock's costs for adult day care mirror the state average at $1,625 and once again Grand Junction and Fort Collins are among the lowest-priced cities listed. But surprisingly, nearby Boulder ranks second in lowest costs with adult day care rates of only $1,463.
Pueblo which had the lowest home care costs has the highest adult day care rates at $1,950. These rates are for 44 hours of care per week.

How much does Nursing Home Costs in Castle Rock?
Compared to the state average and its surrounding cities, Castle Rock's nursing home costs are high, in some cases over a $1,000 more. Several other cities closely follow the state's average of $7,892, varying only a couple of hundred dollars either way.
Boulder, which has very affordable adult day care costs, has the most expensive nursing home costs, averaging $9,343.
Financial Assistance Programs in Castle Rock
Medicaid Program in Castle Rock
Health First Colorado provides assistance with healthcare costs for eligible seniors living in Castle Rock. The program has several categories of people it serves, but for senior care purposes, it assists "adults without dependent children." There is an income requirement — seniors must not make more than 133% of the Federal Poverty Level amount which was $12,490 in 2018.
Health First Colorado offers a variety of benefits to eligible residents of Castle Rock including dental, medical, rehabilitation and prescription care. Seniors can also receive routine foot care, preventative screenings, immunizations and durable medical equipment, such as walkers and wheelchairs. As an added benefit, seniors who reside in nursing homes are exempt from co-pays.Those wishing to apply to Health First Colorado may apply online, in person at the local county office, by phone 1-800-221-3943 or by mail. As this is an entitlement program, all individuals who meet the requirements are assured of a spot; there is no waiting list or caps.
Other Financial Assistance Programs in Castle Rock
Home and Community Based Services Waivers
Castle Rock provides its low-income senior residents with additional benefits through Home and Community Based Services Waivers. There are several options available; all have separate eligibility requirements, and some may have waiting lists.
The Brain Injury Waiver and Community Mental Health Supports Waiver may benefit a select few seniors, but the Elderly, Blind and Disabled Waiver is the most applicable for help with the costs of assisted living and home care in Castle Rock.
This waiver assists individuals with disabilities, including blindness, or those who are older than 65. The program works with the Health First Colorado Plan, and their combined goal is to keep seniors in their homes and communities. Therefore, it doesn't help pay for nursing home room and board. Some of its benefits include:
Adult day care services
Meals delivered to the home
Home modifications
Services in the home such as personal care assistance and help with maintaining your home
Medication reminders
The eligibility requirements include level of care needed, low-income status per the program rules, and an age or disability qualification. Castle Rock residents who are already a member of Health First Colorado should contact their Single Entry Point Agency in Douglas County or call (877) 710-9993 to apply.
Old Age Pension Health and Medical Care Program (OAP)
If you or your loved one is receiving an Old Age Pension, this supplemental program provides limited financial assistance for medical care. Residents of Douglas County, where Castle Rock is located, can apply at the Douglas County Human Services office or call (303) 688-4825. Applicants must be older than 60 and meet the income limits.
Home Care Allowance (HCA)
Seniors who already receive financial assistance for adults over 60 or for disabled adults, may be eligible for Douglas County's Home Care Allowance which helps pay for personal services and home upkeep. Once your application is completed, a representative meets with you to determine your exact needs. You can call Human Services of Douglas County for more information at (303) 688-4825.
One of the perks of this program is its flexibility. Seniors can pay family members for their assistance and covered services include home repair and maintenance.
This program has several restrictions:
Seniors can't receive assistance from both the HCA and the Elderly, Blind and Disabled Waiver.
Funds must be available in the state's budget; this is not an entitlement program.
New applications must be submitted each year.
InnovAge PACE
InnovAge PACE is a unique community-focused organization is dedicated to keeping seniors in their homes as long as possible. Using a team approach to healthcare and socialization, the PACE centers provide services such as nutrition, clinical exercise, emergency care and in-home assistance. Members who are eligible for First Health Colorado receive PACE benefits for free, and there is a self-pay option for seniors with higher income levels. There are several PACE centers in the Denver area just north of Castle Rock. Call (844) 704-9613 for more information.
More Senior Living Resources in Castle Rock
| | | |
| --- | --- | --- |
| Resource | Phone Number | Description |
| Housing Voucher Programs | (303) 864-7852 | The Colorado Department of Local Affairs manages several voucher programs that may benefit seniors looking for affordable housing. Most of them are geared to very specific markets such as seniors with disabilities, veterans or those currently homeless. |
| Tax Work-Off Program | (303) 660-7427 | This program offers those over age 60 or individuals with disabilities the chance to reduce a portion of their property taxes by "working" in county departments. Only homeowners in Douglas County are eligible. |
| Aging Resources of Douglas County | (303) 814-4300 | This online site provides an in-depth resource guide for seniors living in Douglas County, and it includes a link for transportation assistance. Volunteers provide a variety of free services including household chores, cleaning, companionship and grocery shopping. |
| Family Respite Voucher Program | (303) 233-1666 | Family members and individuals who provide care to seniors in Castle Rock can obtain funds from the Colorado Respite Coalition to receive respite (relief) from their caregiving duties. The vouchers are subject to approval and amounts are based on available funds. There is a list of approved providers that accept the vouchers. |
| Weatherization Assistance | (303) 866-2100 | Depending on their income level, seniors residing in Castle Rock can receive help from the Colorado Energy Office for a variety of cost-cutting home energy measures. Furnace safety and repair and wall and attic insulation can significantly help the comfort level of seniors during Castle Rock's snowy winters and reduce home utility bills. |
For additional information and planning, please read our comprehensive guide to paying for senior care in Colorado.