Get Pricing & Availability for Assisted Living in Lorado Springs, CO
Call (855) 481-6777 for immediate assistance and get more details
Page Reviewed / Updated – July 7, 2022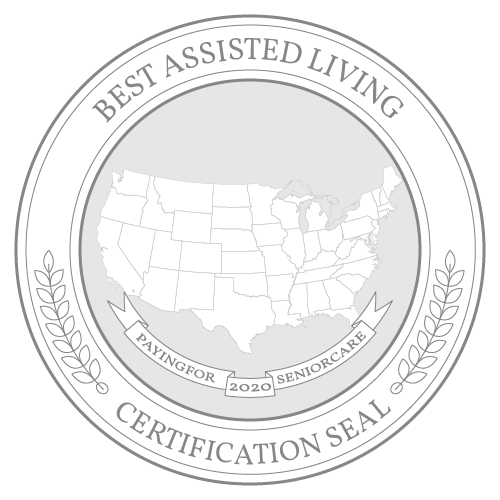 Stunning natural beauty, year-round outdoor recreation opportunities and a vibrant arts and culture scene combine to make Colorado Springs a great place to live. All retirement income is deductible under Colorado's state tax system, which helps offset the rather high cost of living in Colorado Springs. The city has a total population of approximately 418,000 residents, 13.6% of whom are aged 65 and over.
Residents of assisted living communities in Colorado Springs pay a monthly average of $4,663 for room, board and care. However, the prices of individual facilities may vary significantly depending on the amount and quality of the amenities and services they offer, their accommodations and their location within the community.
This guide provides an introduction to assisted living in Colorado Springs, with information on costs and community-based resources relevant to senior lifestyles.
The Cost of Assisted Living in Colorado Springs, CO
According to the 2021 Genworth Cost of Care Survey, residents of assisted living facilities in Colorado Springs pay an average monthly cost of $4,663.
Colorado Spring's assisted monthly living costs are $87 lower than the Colorado average of $4,750 and $163 higher than the national average of $4,500. With a monthly average of $3,800, Pueblo is the most affordable Colorado city for assisted living, while its counterparts in Boulder pay the most at $6,275. Assisted living costs in Colorado's state capital and largest city, Denver, average $1,000 higher than the national average at $5,500 per month. Near the Utah border in Colorado Junction, residents of assisted living communities pay a monthly average of $4,250.
Colorado Springs: $4,663
Colorado: $4,750
United States: $4,500
Boulder: $6,275
Denver: $5,500
Colorado Junction: $4,250
The Costs of Other Types of Senior Care in Colorado Springs, CO
With a monthly price tag of approximately $5,768, those who choose in-home care or home health care in Colorado pay an average of $1,105 more than those opting for assisted living. The average cost of adult day health care is $1,733 in Colorado Springs, while nursing home residents pay $8,669 and $9,414 for semiprivate and private rooms, respectively.
In-Home Care: $5,768
Home Health Care: $5,768
Adult Day Health Care: $1,733
Assisted Living Facility: $4,663
Nursing Home Facility (semiprivate room): $8,669
Nursing Home Facility (private room): $9,414
Financial Assistance for Assisted Living in Colorado Springs, CO
Other Ways To Pay for Assisted Living in Colorado Springs, CO
Since not everyone can afford to pay for assisted living out-of-pocket, it's important to find alternative methods to help make assisted living more affordable. Some of these options include:
Veterans Benefits
Life Insurance Policy
Long-Term Care Insurance
Reverse Mortgage
For additional information and planning, read our comprehensive guide to paying for senior care in Colorado.
Free Resources for Seniors in Colorado Springs, CO
Colorado Springs seniors have a range of resources available designed to provide opportunities for socializing, staying fit, obtaining legal information and getting around town.
| | | |
| --- | --- | --- |
| Resource | Contact | Service |
| Colorado Springs Senior Center | (719) 955-3400 | Colorado Springs Senior Center provides opportunities for seniors to engage with others by playing cards, joining clubs, enjoying congregate meals and participating in a variety of activities, including exercise classes, group outings and arts and crafts projects. The center publishes a monthly newsletter with a schedule of activities as well as a downloadable program guide. |
| Pikes Peak Area Agency on Aging | (719) 471-2096 | Pike Peaks Area Agency on Aging serves Colorado Springs, providing those aged 60 and over with case management, Medicaid and Medicare counseling, health screening, diabetes management workshops and referrals to applicable local, state and federal resources for seniors. The agency also offers webinars on issues related to aging and publishes a Senior Information and Assistance Directory on a yearly basis. |
| Silver Key Reserve & Ride | (719) 884-2300 | Silver Key Reserve & Ride provides Colorado Springs seniors with transportation services on weekdays. Although there's typically a small charge, no one is denied service because of an inability to pay. Rides must be reserved in advance. |
| Colorado Legal Services | (970) 248-2717 | Colorado seniors, their families and their caregivers can access the Virtual Senior Law Series provided by Colorado Legal Services. Covered topics include Social Security, wills, trusts and using Medicaid for long-term care. These aren't recorded for later viewing and must be watched in real time. A question-and-answer period follows each webinar. |
| Colorado Old Age Pension | (719) 520-7276 | Colorado provides an Old Age Pension for state residents aged 60 and over who meet specific income requirements. Applicants must also be U.S. citizens or legal residents who've been in the United States for five consecutive years. |
Rules and Regulations for Assisted Living Facilities in Colorado Springs, CO
Assisted Living Communities in Colorado Springs are required to follow a set of rules and regulations that are determined by the state. For an overview of those rules and regulations, see the information below. For more specific information, talk with your local community or Area Agency on Aging.
The 10 Best Assisted Living Facilities in Colorado Springs, CO