Get Pricing & Availability for Assisted Living in Lorado Springs, CO
Call (855) 481-6777 for immediate assistance and get more details
Page Reviewed / Updated – September 12, 2023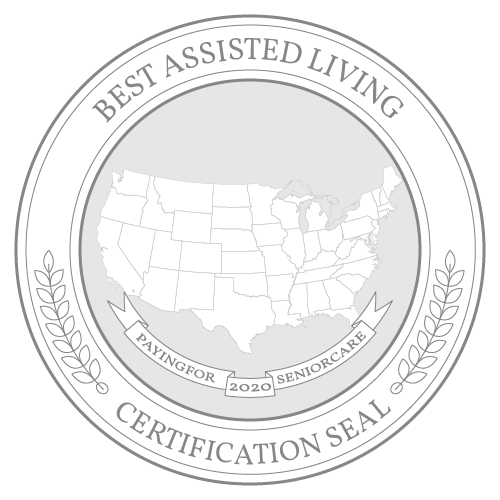 Set along the eastern foothills of the Rocky Mountains, Colorado Springs is a picturesque city with plenty to offer retirees. Despite being a bit more expensive than the average American city, the overall cost of living in Colorado Springs is affordable compared to the Colorado state median. Grocery and health costs are particularly low.
Seniors in Colorado Springs pay an average of $5,142 per month for assisted living, which is higher than both the state median ($4,630) and the U.S. national average ($4,459). Fortunately, Colorado's tax system offers significant deductions on all forms of retirement income.
This guide offers an introduction to assisted living in Colorado Springs, including information on care costs, community-based support resources and the city's top facilities.
The Cost of Assisted Living in Colorado Springs, CO
When determining how to finance Assisted Living, it's essential to first know the expense involved for your loved one to join a reputable community. With the ongoing increase in costs, having current information is crucial when budgeting for senior care. To help highlight the influence of inflation on senior living expenses, PayingForSeniorCare.com has collected cost data from its extensive network of over 75,000 senior living communities. This data represents the average cost of Assisted Living in Colorado Springs and in 20 other cities in Colorado.
Inflation & the Cost of Assisted Living in Colorado Springs, CO
Inflation has impacted many aspects of life in Colorado Springs, including assisted living costs, which rose from $4,693 to $5,142 between 2022 and 2023. This translates into a nearly 10% increase—a rise consistent with the cost fluctuations observed on a national scale. However, it's much higher than the 5.5% observed on a statewide level.
By 2024, monthly costs in Colorado Springs are estimated to reach $5,538. Other cities in Colorado will likely follow this same pattern. Rates in Denver, Boulder and Fort Collins, for example, are projected to increase another 8%. Inflation's continued effects highlight the importance of planning ahead for senior care.
| | | | |
| --- | --- | --- | --- |
| Location | 2022 Cost (Historical) | 2023 Cost (Current) | 2024 Cost (Estimated) |
| Colorado Springs | $4,693 | $5,142 | $5,538 |
| U.S. Average | $4,070 | $4,459 | $4,802 |
| Colorado | $4,392 | $4,630 | $5,063 |
| Denver | $3,304 | $3,620 | $3,898 |
| Boulder | $4,882 | $5,349 | $5,760 |
| Fort Collins | $4,782 | $5,239 | $5,642 |
The Cost of Other Types of Care in Colorado Springs, CO
In Colorado Springs, various senior living options offer distinct features and come at different costs. Assisted living provides personalized support for an average cost of $5,142. Memory care is designed for those with cognitive issues and offers specialized attention at $5,795 per month. Independent living promotes autonomy within a community setting at a more affordable monthly cost of $2,937. Ultimately, the choice depends on an individual's personal care needs, living preferences and, of course, budget.
| | |
| --- | --- |
| Care Type | Cost |
| Assisted Living | $5,142 |
| Memory Care | $5,795 |
| Independent Living | $2,937 |
Financial Assistance for Assisted Living in Colorado Springs, CO
Other Ways To Pay for Assisted Living in Colorado Springs, CO
Since not everyone can afford to pay for assisted living out-of-pocket, it's important to find alternative methods to help make assisted living more affordable. Some of these options include:
Veterans Benefits
Life Insurance Policy
Long-Term Care Insurance
Reverse Mortgage
For additional information and planning, read our comprehensive guide to paying for senior care in Colorado.
Free Resources for Seniors in Colorado Springs, CO
Colorado Springs seniors have a range of resources available designed to provide opportunities for socializing, staying fit, obtaining legal information and getting around town.
| | | |
| --- | --- | --- |
| Resource | Contact | Service |
| Colorado Springs Senior Center | (719) 955-3400 | Colorado Springs Senior Center provides opportunities for seniors to engage with others by playing cards, joining clubs, enjoying congregate meals and participating in a variety of activities, including exercise classes, group outings and arts and crafts projects. The center publishes a monthly newsletter with a schedule of activities as well as a downloadable program guide. |
| Pikes Peak Area Agency on Aging | (719) 471-2096 | Pike Peaks Area Agency on Aging serves Colorado Springs, providing those aged 60 and over with case management, Medicaid and Medicare counseling, health screening, diabetes management workshops and referrals to applicable local, state and federal resources for seniors. The agency also offers webinars on issues related to aging and publishes a Senior Information and Assistance Directory on a yearly basis. |
| Silver Key Reserve & Ride | (719) 884-2300 | Silver Key Reserve & Ride provides Colorado Springs seniors with transportation services on weekdays. Although there's typically a small charge, no one is denied service because of an inability to pay. Rides must be reserved in advance. |
| Colorado Legal Services | (970) 248-2717 | Colorado seniors, their families and their caregivers can access the Virtual Senior Law Series provided by Colorado Legal Services. Covered topics include Social Security, wills, trusts and using Medicaid for long-term care. These aren't recorded for later viewing and must be watched in real time. A question-and-answer period follows each webinar. |
| Colorado Old Age Pension | (719) 520-7276 | Colorado provides an Old Age Pension for state residents aged 60 and over who meet specific income requirements. Applicants must also be U.S. citizens or legal residents who've been in the United States for five consecutive years. |
Rules and Regulations for Assisted Living Facilities in Colorado Springs, CO
Assisted Living Communities in Colorado Springs are required to follow a set of rules and regulations that are determined by the state. For an overview of those rules and regulations, see the information below. For more specific information, talk with your local community or Area Agency on Aging.
The 10 Best Assisted Living Facilities in Colorado Springs, CO