Get Pricing & Availability for Assisted Living in Englewood, CO
Call (855) 481-6777 for immediate assistance and get more details
Page Reviewed / Updated – November 09, 2020
The 10 Best Assisted Living Facilities in Englewood, CO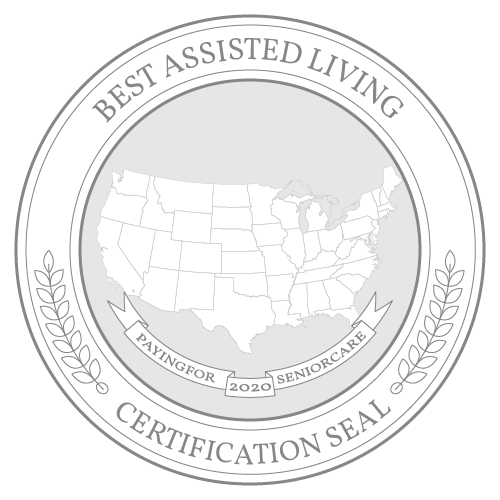 Englewood, a southern suburb of Denver, sits within view of the gorgeous Rocky Mountains and many of the area's well-known state parks. Home to 30,255 people, Englewood is a small community where retirees can get to know their neighbors and their community well. Yet it still has several top-rated attractions that will make visits from family fun.
Seniors who love the mountains and want a welcoming place to retire will find what they're seeing in Englewood. Some of the area's attractions, like the Museum of Outdoor Art and Pirates Cover Water Park, are ideal for taking the grandkids for a fun afternoon. Hampden Hall provides a venue for concerts and other live art performances. Englewood also works well for retirees because of its large number of hospitals and medical facilities providing top-notch care close to home.
If you're considering Englewood as a location for your retirement, here's a look at the top 10 assisted living communities in the area to help you narrow down your options. Additionally, find out more about the cost of assisted living in Englewood and what financial assistance programs are available.
The Cost of Senior Living and Care in Englewood
Monthly senior care costs in Englewood are slightly higher than average when compared to other major metropolitan areas in Colorado, according to the Genworth 2018 Cost of Care Survey. Englewood's prices are all-around higher than the national averages for each specific type of senior care. Despite this, Englewood is still more affordable for assisted living, nursing home care and adult day care than in other mass metro areas such as Boulder or Colorado Springs. Englewood is between $400-$700 more expensive than the state average for nursing home care and assisted living. The city has the same monthly average as the state for adult day care and home care.
Note: Senior care cost data wasn't available for Englewood, so the data for the closest metropolitan area, Denver, was used.
How much does Assisted Living Cost in Englewood?
Englewood's assisted living costs are around $4,700 per month—$700 more than the state median. Additionally, areas such as Colorado Springs and Boulder have even more expensive assisted living costs than Englewood, with Boulder's costs accumulating to $5,000.
For those seeking affordable assisted living in Colorado, Fort Collins seniors pay $3,950 and Grand Junction's pay $3,350, the latter of which might be preferable to Englewood.
How much does Home Care Cost in Englewood?
At $4,764 per month and assuming a 44-hour work week, home care costs in Englewood are equal to the Colorado state average. Colorado Springs and Fort Collins fall right around this price point, whereas, neighboring Boulder has monthly prices that are 12 percent higher than in Englewood.
The most economical home care costs in Colorado are in Pueblo, where prices dip 12 percent below costs in Englewood.
How much does Adult Day Care Cost in Englewood?
Monthly adult day care costs in Englewood are around $1,625, relatively inexpensive for a large metropolitan area in Colorado. Colorado Springs and Fort Collins fluctuate within $100 of Englewood's monthly fees.
The most expensive adult day care in Colorado is found in Pueblo, with prices at nearly $2,000 each month. At $1,408, Grand Junction's adult day care costs are much more affordable.
How much does Nursing Home Costs in Englewood?
Englewood's monthly nursing home care costs are not the most budget-friendly in the state, with monthly prices averaging around $8,365. The average across the state is $7,892, and cities such as Colorado Springs and Grand Junction have prices that vary only slightly from this median. Notably, monthly costs in Pueblo, $7,604, are the lowest across the state.
Nearby Boulder has the highest monthly cost for nursing home care in Colorado at $9,343.
Financial Assistance Programs in Englewood
Medicaid Program in Englewood
In Englewood and throughout Colorado, the Medicaid program is known as Health First Colorado. This program offers free health insurance to senior citizens who meet the programs' functional and financial requirements. Health First Colorado covers a variety of health care costs, which include:
Doctors visits
Dental care
Prescription medications
Laboratory services
Behavioral health help
Emergency service and transportation
Physical, speech and occupational therapy
Nursing home care
To be eligible for the benefits provided by Health First Colorado, Englewood applicants must be either 65 years of age or older, or legally blind or disabled. Additionally, applicants must meet the following income requirements:
Single applicants cannot have a monthly income exceeding $2,313 or assets greater than $2,000
Married applicants who are both applying cannot have a monthly income exceeding $4,626 or assets greater than $3,000 (or $4,000, if the couple is applying to stay in the same nursing home together)
Countable assets include items such as cash, investments, stocks, savings and checking accounts. Items that can be excluded from countable assets include a senior's primary home, personal belongings, car, furniture or other household items.
Additionally, married applicants who decide to apply alone are not required to disclose the income of their spouse. This means that married Englewood citizens who wouldn't meet otherwise meet the financial restrictions can transfer some of their income or countable assets to their spouse to become eligible. The non-applicant spouse can retain up to $126,420 of assets shared by the couple.
Health First Colorado is an entitlement program, which means any eligible applicant will receive benefits. For more information about qualifications and available services, please refer to the Health First Colorado website.
Interested Englewood seniors can apply online, in person at the Arapahoe County Department of Human Services, or by calling (303) 636-1130 or by mail.
Medicaid Waivers in Englewood
Elderly, Blind and Disabled Waiver
The Elderly, Blind and Disabled Waiver (EBD), also known as the Home and Community Based Services Waiver, is the only Medicaid-funded waiver in the state of Colorado. The goal of the EBD waiver program is to help elderly Englewood residents remain living at home, rather than be placed in an institution-like setting. Benefits of the EBD waiver program are listed below:
Adult day care
Personal care services for activities of daily living
Homemaker services
Respite care
Transportation for non-medical purposes
Respite care for caregivers
Home modifications for accessibility
Assisted living facility accommodations
Community transition services
Citizens of Englewood and the state of Colorado must be either aged 65 or older or otherwise legally blind, disabled or diagnosed with HIV or AIDS to qualify for the EBD waiver program. Additionally, the applicant must be assessed as needing a "nursing home level of care" and must not currently reside in a nursing home. The financial requirements for the EBD waiver program are the same as Health First Colorado.
Additional rules allow the non-applicant spouse to retain more income or assets to help the applying spouse to qualify financially.Englewood seniors can contact the local Single Entry Point (SEP) Agency or call 1-877-710-9993 to apply. For additional information about eligibility and the application process for the EBD waiver program, please see our detailed guide.
Other Financial Assistance Programs in Englewood
Adult Foster Care (AFC) Program
The Adult Foster Care program is designed to provide Englewood seniors with financial assistance for adult foster care to avoid nursing home placement. The AFC program offers many benefits to qualifying applicants:
Room and board
Recreational activities
24-hour supervision
Transportation
Meals
Medication assistance
Personal care services for activities of daily living
General housekeeping
Englewood seniors who are interested in this program must meet all of the functional and financial requirements, which include:
Require 24-hour non-medical supervision
Receive either Old Age Pension or Supplemental Security Income if younger than age 60
Have a monthly income cap of $809 for Old Age Pension recipients or $771 for Supplemental Security Income recipients
Have assets not exceeding $2,000 for individual seniors or $3,000 for married couples
The AFC program is an entitlement program which means all qualifying applicants will receive benefits. However, seniors who are enrolled in the EBD Medicaid waiver program or the Home Care Allowance program are not eligible for AFC services.
To apply, Englewood residents can reach out to the Arapahoe County Department of Human Services or learn more about the application process by reading our AFC web guide.
Old Age Pension (OAP) Program
Seniors residing in Englewood who do not have sufficient monetary funding might benefit from the Old Age Pension program. The OAP program has two separate functions: first, to provide supplemental payments to help seniors meet the minimum acceptable level of income each year; and second, to provide health and dental care to seniors who do not qualify for Health First Colorado.
For the first part of the OAP program, known as OAP-A, the maximum monthly payment is $809 (or $9,708 per year). To receive the health benefits offered through the second part of the OAP program, known as OAP-B, applicants must already receive payments from OAP-A.
Because there are two separate portions to the OAP program, qualifications vary depending on which section Englewood seniors are applying for. Current financial and other restrictions for both OAP programs can be found here.
To apply for the OAP program, Englewood residents can contact the Arapahoe County Department of Human Services.
Home Care Allowance (HCA) Program
The Home Care Allowance program offers financial assistance to Englewood residents who are at risk of nursing home placement. These payments can be used to pay for multiple non-medical needs, including:
Chore services
Respite care
Assistance with basic mobility
Assistance with dressing, grooming and bathing
Caregiver support
Household tasks and yard work
These payments can be made to any caregiver or service provider that a senior chooses, including family members who are over the age of 18.
Interested Englewood applicants must either receive Supplemental Social Security (SSI) income or be enrolled in the Colorado Aid to the Needy Disabled program. Senior applicants must also meet financial requirements—they may not have a monthly income exceeding $750 or more than $2,000 in assets. These rules change slightly if the applicant is married. Additionally, applicants will need to be assessed for their ability to complete Activities of Daily Living.
The HCA program isn't an entitlement program, which means waiting lists or limited funding might be a barrier to entry. Furthermore, seniors who receive HCA benefits are not eligible to receive concurrent services from the EDA waiver program or AFC program.
Applications can be made at the Arapahoe County Department of Human Services. Our HCA guide offers seniors and their families more information about this program and its benefits.
More Senior Living Resources in Englewood
| | | |
| --- | --- | --- |
| Resource | Phone Number | Description |
| Englewood Housing Authority | (303) 761-6200 | The Englewood Housing Authority is responsible for the management of the Section 8 HCV Program throughout Englewood, which provides housing subsidies for low-income seniors. |
| Orchard Place Apartments | (303) 761-6200 | Orchard Place Apartments is a low-income housing community serving residents aged 62 or older or residents of any age with disabilities. This seven-story apartment building has 100 one-bedroom units. |
| Simon Center Apartments | (303) 761-6200 | Simon Center is another seven-story building serving low-income and disabled elderly residents. This apartment complex is located near the local bus line and across the street from Englewood's Malley Recreation Center. |
| Seniors' Resource Center Transportation Services | (303) 235-6972 | Arapahoe County's Senior Transportation Program offers free rides to Englewood seniors aged 60 or older to and from medical appointments, grocery stores, food banks and senior dining centers. Interested seniors can call up to seven days in advance to schedule a ride. |
| Arapahoe County Homemaker and Chore Services Program | (303) 738-8080 | The Arapahoe County Homemaker and Chore Services Program offers free housekeeping benefits or outdoor yard work to Englewood seniors aged 60 years or older who meet income restrictions. Services provided from this program include laundry, cleaning, bed linen changing, outdoor organization, or window washing. Please note that this program does not offer pet or personal care services. |
For additional information and planning, please read our comprehensive guide to paying for senior care in Colorado.