Get Pricing & Availability for Assisted Living in Denver, CO
Call (855) 481-6777 for immediate assistance and get more details
Page Reviewed / Updated – September 13, 2023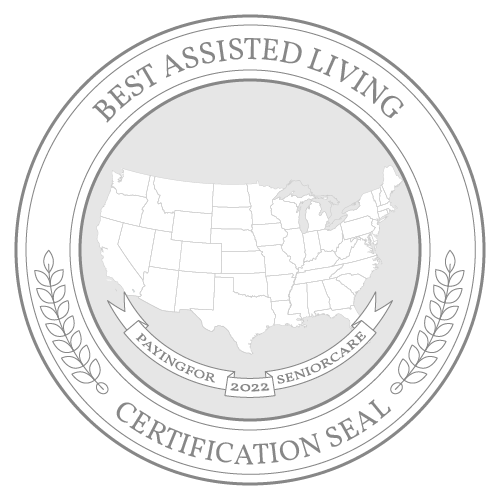 Its natural beauty and opportunities for outdoor recreation make Denver an attractive retirement destination for seniors. While the city's overall cost of living is higher than the national average, Colorado's tax system allows for significant deductions on all retirement income in the form of a pension/annuity subtraction.
This may allow seniors to allocate more income towards the cost of assisted living, which in Denver, costs an average of $3,620 per month. This rate is over $1,000 lower than the state average ($4,630) and less expensive than the national median ($4,459).
Read on for more about assisted living in Denver, including a more in-depth cost breakdown, financial resources and a list of organizations that support the needs of aging seniors.
The Cost of Assisted Living in Denver, CO
When determining how to finance Assisted Living, it's essential to first know the expense involved for your loved one to join a reputable community. With the ongoing increase in costs, having current information is crucial when budgeting for senior care. To help highlight the influence of inflation on senior living expenses, PayingForSeniorCare.com has collected cost data from its extensive network of over 75,000 senior living communities. This data represents the average cost of Assisted Living in Denver and in 20 other cities in Colorado.
Inflation & the Cost of Assisted Living in Denver, CO
Inflation has impacted assisted living costs in Denver, causing them to increase by approximately 10% between 2022 and 2023. While this followed the trend observed on a national scale, average costs in Colorado only increased by 5.5% during this time. Other top cities in the state, including Boulder, Colorado Springs and Fort Collins, all saw 10% cost increases like Denver.
Looking to 2024, costs in Denver are projected to hit $3,898, emphasizing the importance of planning for senior care. Fortunately, costs are lower than the costs estimated for Boulder ($5,760), Colorado Springs ($5,538) and Fort Collins ($5,642).
| | | | |
| --- | --- | --- | --- |
| Location | 2022 Cost (Historical) | 2023 Cost (Current) | 2024 Cost (Estimated) |
| Denver | $3,304 | $3,620 | $3,898 |
| U.S. Average | $4,070 | $4,459 | $4,802 |
| Colorado | $4,392 | $4,630 | $5,063 |
| Boulder | $4,882 | $5,349 | $5,760 |
| Colorado Springs | $4,693 | $5,142 | $5,538 |
| Fort Collins | $4,782 | $5,239 | $5,642 |
The Cost of Other Types of Care in Denver, CO
In Denver, costs vary between different types of senior living. Each long-term care option offers different amenities, services and care levels, allowing seniors and families to choose based on preferences, independence level and budget. At $2,928, independent living provides a cost-effective option for self-sufficient seniors that emphasizes an active lifestyle. Assisted living offers support for daily living and costs $3,620. Memory care provides specialized support for those with dementia, so it's more expensive at $5,532.
| | |
| --- | --- |
| Care Type | Cost |
| Assisted Living | $3,620 |
| Memory Care | $5,532 |
| Independent Living | $2,928 |
Financial Assistance for Assisted Living in Denver, CO
Other Ways To Pay for Assisted Living in Denver, CO
Since not everyone can afford to pay for assisted living out-of-pocket, it's important to find alternative methods to help make assisted living more affordable. Some of these options include:
Veterans Benefits
Life Insurance Policy
Long-Term Care Insurance
Reverse Mortgage
For additional information and planning, read our comprehensive guide to paying for senior care in Colorado.
Free Resources for Seniors in Denver, CO
Denver seniors have a variety of services to help them research local assisted living facilities, connect with other seniors and find ways to pay for the costs associated with assisted living.
| | | |
| --- | --- | --- |
| Resource | Contact | Service |
| Area Agency on Aging for Denver and Surrounding Counties | (303) 480-6700 | Those aged 60 and over can access direct and indirect services from the Area Agency on Aging. The agency helps with case management, Medicare and Medicaid counseling, health and wellness workshops and referrals to applicable community-based programs and services. Options counseling is also available for those seeking assistance with creating a plan to meet their basic needs as they grow older. |
| My Denver Prime | (720) 913-0654 | My Denver Prime is a free program for those aged 60 and over that's designed to promote physical activity, a healthy lifestyle and community engagement among older adults. The program provides access to all Denver Parks & Recreation facilities, allowing seniors to participate in activities, classes and clubs. |
| Colorado Old Age Pension | (800) 221-3943 | The Colorado Constitution provides residents of the state aged 60 and over with a basic income and health care. Recipients must meet income guidelines, be residents of Colorado and be U.S. citizens or have legal immigration status. The total gross monthly income must be approximately 80% below the poverty level. Individual resources must be below $2,000, and resources for couples must be below $3,000. |
| Long-Term Care Ombudsman Program | (303) 480-6734 | Residents of assisted living facilities and their families can contact the Long-Term Care Ombudsman for assistance with complaints and questions about abuse, neglect, financial exploitation and any other suspected violation of their legal rights. Services provided by the program are completely confidential and free of charge. |
| Colorado Division of Veterans Affairs | (303) 914-5832 | Veterans of the U.S. Armed Forces, their survivors and their immediate families can get help with identifying and applying for service-based benefits. Benefits include medical care, pensions, survivors' benefits, disability compensation, life insurance and burial benefits. |
Rules and Regulations for Assisted Living Facilities in Denver, CO
Assisted Living Communities in Denver are required to follow a set of rules and regulations that are determined by the state. For an overview of those rules and regulations, see the information below. For more specific information, talk with your local community or Area Agency on Aging.
The 10 Best Assisted Living Facilities in Denver, CO