Get Pricing & Availability for Assisted Living in Brooklyn, NY
Call (855) 481-6777 for immediate assistance and get more details
Page Reviewed / Updated – September 04, 2020
The 10 Best Assisted Living Facilities in Brooklyn, NY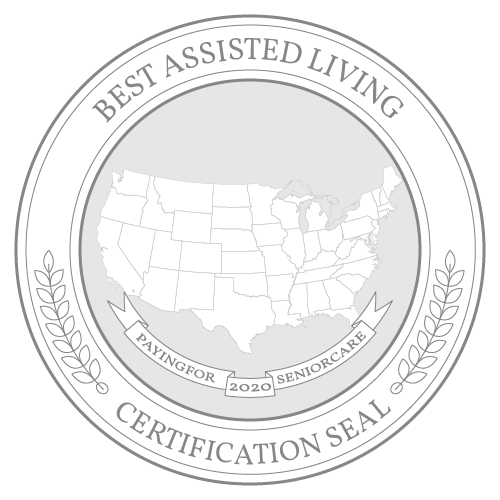 Brooklyn is New York City's most populous borough and home to more than 2.5 million people. Over 14% of the population are aged 65 and over, and there's a wide range of services available for seniors. In addition, Brooklyn offers seniors a distinct culture, plenty of diversity and a cosmopolitan ambiance to enjoy.
New York State has an income tax system that's friendly to seniors, and while sales taxes can be high, common items like groceries and medicine are exempt. Seniors in the city can also get care from some of the best medical facilities in the country, including New York-Presbyterian Hospital and Mount Sinai Beth Israel. There's a vibrant arts and culture scene that includes zoos, sporting events and Coney Island, and if seniors see all Brooklyn has to offer, it's just a short trip to Manhattan.
Note: Information for Brooklyn was not available, so data from the New York area was used.
See our picks for the top 10 assisted living facilities in Brooklyn. Additionally, find out more about the cost of assisted living in Brooklyn and what financial assistance programs are available.
The Cost of Senior Living and Care in Brooklyn
The average cost for assisted living is much higher in Brooklyn than in other parts of the state. According to the 2018 Genworth Cost of Long Term Care Study, assisted living costs an average of $5,916 a month. The price for nursing home care is over $300 more in Brooklyn, on average. Home care, however, has an average monthly cost that's equivalent to the average in the state.
How much does Assisted Living Cost in Brooklyn?
In Brooklyn, assisted living can cost up to $2,000 more a month than the state average. More affordable areas include Glen Falls and Utica, both average around only $2,600 a month. Along with Brooklyn, the most expensive regions in New York for assisted living are NYC and the Watertown area.
How much does Home Care Cost in Brooklyn?
In Brooklyn, the cost of home care is similar to that of the state average per month, at $4,576. There are more affordable areas, such as Watertown which averages at $4,242 monthly, as well as Binghampton and Rochester which both average at $4,385 a month. The most expensive areas for home care are Elmira, at $4,814 a month on average, Ithaca at $5,100, and Syracuse which averages the most per month at $5,329.
How much does Adult Day Care Cost in Brooklyn?
Day health services for elders in Brooklyn are $30 less expensive per month on average than the rest of the state. The most affordable areas north of Brooklyn are Albany and Watertown, both areas average at $1,083 a month. Kingston is by far the most expensive area, at $2,600 a month on average.
How much does Nursing Home Costs in Brooklyn?
The monthly average cost of nursing home care in Brooklyn is $12,091 a month. This is about $300 more than the state average, and among the highest cost in the state for elder care. The state is at least $2,000 more than the national average. Albany is more expensive, at $12,517 on average, while Rochester is around the same price as Brooklyn at $12,167 monthly. Much more affordable areas include central Ithaca and the Utica area, both come in at an average of $9,582 a month.
Financial Assistance Programs in NYC
Brooklyn Medicaid Managed Long Term Care Program
In Brooklyn, elders that are interested in receive federal and state assistance paying for long-term care are referred to the Managed Long-Term Care (MLTC) program.
Qualified elders are:
65 years old and above, and/or disabled
In need of daily help with one or more activity of daily living (ADL) for a minimum of 120 consecutive days
Eligible for Medicaid and/or Medicare
To apply for this Medicaid program and others, please call (718) 557-1399 or visit NYC Access to see what programs you qualify for.
Other Financial Assistance Programs
Consumer-Directed Personal Assistance Program
For elders that want to remain in their homes but need financial assistance paying for increasing senior care needs, there may be assistance available through the Consumer-Directed Personal Assistance (CDPAP) program. This program pays a caregiver that the participant elects, or their legal guardian elects. The legal representative cannot be the caregiver.
To qualify for this program, an adult over the age of 65 must be eligible for Medicaid services. To apply for this program in Brooklyn, call the CDPAP NYC group at (718) 831-2200.
Expanded In-home Services for the Elderly
Expanded In-Home Services for the Elderly is a program that provides home aide services for tasks such as laundry, personal care, and meal preparation to older adults that want to remain in their homes as they age.
To be eligible for this program, a senior must be age 60 and above, not eligible for Medicaid, and require services to remain living in their homes. Services are provided on a sliding-fee scale basis. To apply for this program, call (212) 639-9675.
Assisted Living Program (ALP)
The Assisted Living Program, which is now phased into the Medicaid Long-Term Care program, was created to provide financial assistance to older adults struggling to live independently. Elders have access to a variety of replacement programs, further outlined in this guide.
More Senior Living Resources in NYC
NYC Housing Connect Lottery Program
The NYC Housing Connect Lottery program manages the lotteries for many subsidized apartments in Brooklyn. Eligibility for these apartments is income-dependent.
Below is a list of more resources for seniors living in Brooklyn, as well as many properties in the city that are subsidized to provide housing to income-eligible seniors.
Company

Address

Phone Number

Description

66 John Street, 3rd Floor, New York, N.Y.

311

Eligible seniors over age 65 that make less than $50,000 a year can apply to have their rent frozen with the SCRIE program. Applications are available online.

77 Water Street, 7th floor, New York, N.Y. 10005

(212) 453-9542

The Met Council funds this project, which helps eligible seniors with home repairs for their co-ops, houses, and apartments.

11 Park Place, 14th Floor

New York, N.Y. 10007

(212) 962-7655

The NY Foundation for Senior Citizens helps eligible seniors by providing safety audits and home repairs to homes, apartments, and co-ops.

191 Joralemon St., Brooklyn, N.Y., 11201

(718) 722-6000

This group provides housing for low-income elders in Brooklyn through 24 apartment buildings with subsidized rents.

4006 Eighteenth Avenue, Brooklyn, N.Y., 11218

(718) 435-1300

This group is a collaboration of three housing agencies in Brooklyn, who provide nearly 450 apartments for income-eligible families, including many subsidized specifically for elders.

77 Water Street

New York, N.Y., 10005

(212) 453-9500

The Met Council has three senior apartments towers in Brooklyn, the Council Towers II, III, and IV, with 366 rent-subsidized apartments between the three buildings.

11 Park Place, 14th Floor, New York, N.Y. 1000

(212) 369-5523

There are two low-income senior apartment buildings in Brooklyn through the NYFSC: Surf Gardens and Cumberland Gardens.

161 Corbin Place

Brooklyn, N.Y. 11235

(718) 943-7724

JASA maintains three buildings in Brooklyn for low-income elders, as well as community centers and other programs.

78 Troutman St., Brooklyn, N.Y. 11206

(718) 388-0237

This residency features 82 apartments subsidized for seniors.

2 Kingsland Avenue, Brooklyn, N.Y., 11211

(718) 782-3390

This program has three towers in Brooklyn that provide subsidized apartments and services to senior citizens.

745 Gates Avenue, #1E Brooklyn, N.Y. 11221

(718) 573-2309

This group has nine buildings in Brooklyn, with many subsidized apartments for seniors.

477 Howard Ave, #1D, Brooklyn, N.Y., 11233

(718) 573­-8506

These Brooklyn projects have 27 buildings with many apartments subsidized for low-income seniors.

380 Belmont Avenue,

Brooklyn, N.Y., 11207

(914) 365-6365 ext. 7318

These 86 apartments are for very-low-income elderly, and nine are handicap accessible. The head of household must be at least 62 years old.

55 Goodwin Place, Brooklyn, N.Y., 11221

(718) 366-3800

This building has 86 apartments for elders, 13 of which are handicap accessible.

2164 78th St., Brooklyn, N.Y., 11214

(718) 943-6359

This building has 70 apartments subsidized for elders, and seven that are handicapped-accessible.

Bethany Apartments

415 Bleecker ST

Brooklyn, N.Y., 11237

(212) 427-0320

These projects have 57 elder-subsidized apartments and services, including 24-hour security.

41 1st St., Brooklyn,

N.Y., 11231

(718) 243-9301

The Carroll Gardens Association has over 500 low-income apartments, including 100 for seniors.
For additional information and planning, please read our comprehensive guide to paying for senior care in New York.