Get Pricing & Availability for Assisted Living in Brooklyn, NY
Call (855) 481-6777 for immediate assistance and get more details
Page Reviewed / Updated – July 7, 2022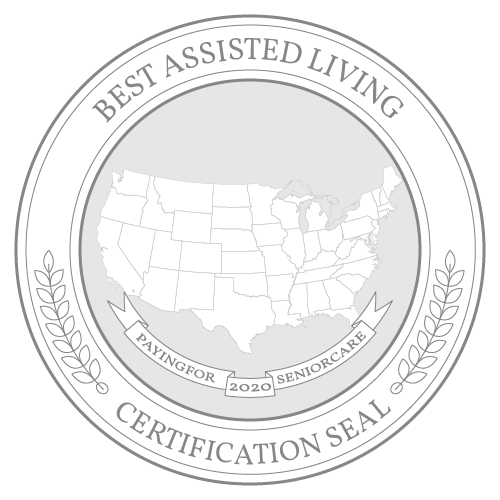 Arguably the cultural center of New York City, the borough of Brooklyn is home to some of the nation's most desirable real estate. While Brooklyn does have notoriously high costs for independent housing, some of the area's other cost-of-living categories are closer to national averages. For example, the cost of health care in Brooklyn is only 11% more than the U.S. average.
According to data collected by Genworth Financial, the monthly assisted living care cost here is $5,750, roughly $1,200 more expensive than the New York state average. Many government agencies and nonprofit organizations run assistance programs to help retiring seniors defray the cost of living in this world-class city.
This guide examines how the cost of assisted living in Brooklyn compares to that of other New York areas. It also provides an overview of some of the local resources seniors can access to help them save money and ensure financial stability through their retirement years.
The Cost of Assisted Living in Brooklyn, NY
Genworth Financial's annual Cost of Care Survey puts the average monthly price of assisted living care in Brooklyn and the general New York City area at $5,750.
Throughout New York, the average monthly price for assisted living is significantly lower at $4,580, and the U.S. average is lower still at $4,500. Rochester, located in upstate New York, has the state's lowest prices for such care at $3,775. While only two hours away from Rochester, Watertown has the most expensive costs in the state at $8,415 a month; the central NY city of Ithaca carries similarly high costs of $8,075 a month.
Brooklyn: $5,750
New York State: $4,580
United States: $4,500
Watertown: $8,415
Ithaca: $8,075
Rochester: $3,775
The Cost of Other Types of Care in Brooklyn, NY
Most other options for long-term care in Brooklyn are either much less or far more expensive. Adult day health care is easily the least expensive choice at $1,950 per month, but the monthly costs of living in a nursing home run to five digits: $12,471 for a semiprivate room and $13,231 for a private one. Prices for care at home are close to those of assisted living care, with in-home care costing $5,529 a month and home health care costing $5,720 a month.
In-Home Care: $5,529
Home Health Care: $5,720
Adult Day Health Care: $1,950
Assisted Living Facility: $5,750
Nursing Home Facility (semiprivate room): $12,471
Nursing Home Facility (private room): $13,231
Note: Data for Brooklyn was unavailable, so data for the nearest city, New York, was used instead.
Financial Assistance for Assisted Living in Brooklyn, NY
Other Ways To Pay for Assisted Living in Brooklyn, NY
Since not everyone can afford to pay for assisted living out-of-pocket, it's important to find alternative methods to help make assisted living more affordable. Some of these options include:
Veterans Benefits
Life Insurance Policy
Long-Term Care Insurance
Reverse Mortgage
For additional information and planning, read our comprehensive guide to paying for senior care in New York.
Free Resources for Seniors in Brooklyn, NY
The services, resources and programs in the following chart help the area's seniors with low-cost ways to get around the borough and city, find legal help, access continuing education opportunities and otherwise improve their quality of life.
| | | |
| --- | --- | --- |
| Resource | Contact | Service |
| The Legal Aid Society (LAS) | (718) 722-3100 | All Brooklyn residents 60 years and older are automatically eligible for free legal advice from this nonprofit organization. Seniors may turn to LAS for help with claiming federal benefits such as disability and Medicaid; the organization's lawyers can also offer legal assistance with cases involving involuntary termination of residency in community care facilities. |
| RAICES Senior Centers | (718) 643-0232 | RAICES maintains five facilities throughout Brooklyn that serve as social hubs, creative outlets and fitness centers for the area's older adults. Seniors can participate in wellness activities such as tai chi, yoga and chair aerobics in addition to intellectually stimulating discussions on current events and seminars on topics such as medication management and elder abuse. |
| City University of New York (CUNY) | (800) 286-9937 | Adults 60 years of age and older can apply to take some undergraduate classes in the CUNY public college system for a small administrative fee rather than the full tuition cost. Some restrictions apply; college credit is not given and class sizes are limited. |
| Office for the Aging | (844) 697-6321 | The many programs and services available for Brooklyn's seniors through this state-level office include transportation assistance that provides discounted public transit fares in addition to some curb-to-curb options. This office also runs a congregate meal program with more than 1,000 locations throughout the state and many in Brooklyn proper. |
Rules and Regulations for Assisted Living Facilities in Brooklyn, NY
Assisted Living Communities in Brooklyn are required to follow a set of rules and regulations that are determined by the state. For an overview of those rules and regulations, see the information below. For more specific information, talk with your local community or Area Agency on Aging.
The 10 Best Assisted Living Facilities in Brooklyn, NY