Get Pricing & Availability for Assisted Living in Bowie, MD
Call (855) 481-6777 for immediate assistance and get more details
Page Reviewed / Updated – October 6, 2022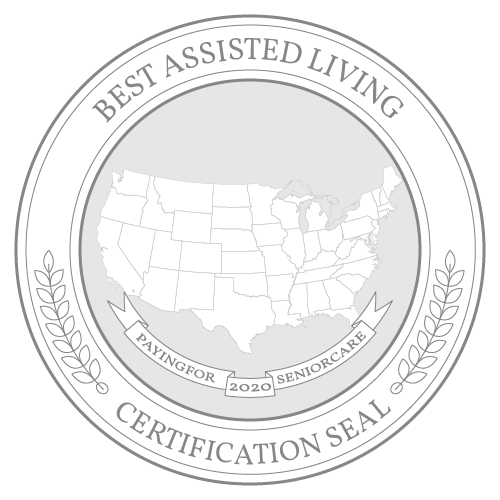 Bowie is located in southern Maryland, approximately 25 miles from Baltimore and Washington, D.C. It's considered part of the Baltimore area per Genworth Financial's 2021 Cost of Care Survey. Due primarily to the high cost of private housing in the area, which is 52% above national norms, the overall cost of living in Bowie is 28% higher than the national average. However, seniors see health care costs that are 7% below the national average, and the $4,750 average monthly cost for assisted living in the area is comfortably below the Maryland state average. Older adults also benefit from the state's senior-friendly tax policies, which allow them to exclude up to $34,300 of their pensions.
In addition to providing a list of the best assisted living facilities in Bowie, MD, this guide provides an overview of the cost of assisted living in Bowie, as well as average costs for other types of care. Additionally, find a list of free and low-cost services that provide seniors with a variety of assistance in their communities.
The Cost of Assisted Living and Care in Bowie, MD
Bowie's average monthly assisted living cost, $4,750, is $150 less than the Maryland average of $4,900, though the national average is lower than both at $4,500. The state's prices for assisted living care are highest in its mountainous western region and Eastern Shore area, with Cumberland seniors paying $5,248 a month and those in coastal Salisbury paying $4,980 a month. Hagerstown seniors pay $4,630 a month. To the north in Pennsylvania, Philadelphia residents see an average monthly price of $5,685.
Bowie: $4,750
Maryland: $4,900
United States: $4,500
Cumberland: $5,248
Hagerstown: $4,630
Salisbury: $4,980
Philadelphia, Philadelphia: $5,685
The Cost of Other Types of Care in Bowie, MD
Those needing nursing-home level care in Bowie see a significant price jump, with semiprivate and private rooms costing $10,798 and $13,490, respectively. In-home care is fairly close to the price of assisted living care at $4,957, with home health care slightly more expensive than that at $5,053 a month. The least costly option, adult day health care, comes in at $1,927.
Assisted Living: $4,750
In-Home Care: $4,957
Home Health Care: $5,053
Adult Day Health Care: $1,927
Nursing Home Facility (semiprivate room): $10,798
Nursing Home Facility (private room): $13,490
Note: Data for Bowie was unavailable, so data for the nearest city, Baltimore, was used instead.