Get Pricing & Availability for Assisted Living in Greenville, SC
Call (855) 481-6777 for immediate assistance and get more details
Page Reviewed / Updated – September 30, 2022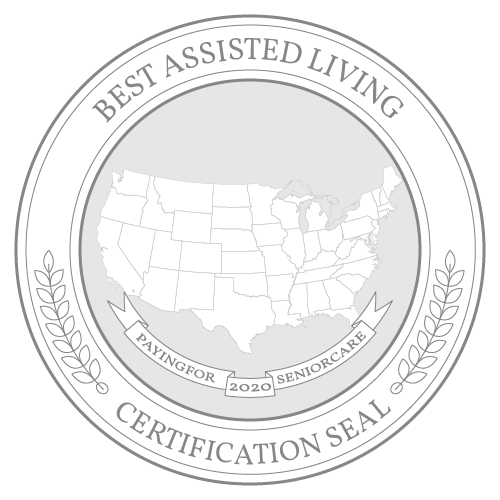 Greenville is located roughly 30 minutes south of South Carolina's border with North Carolina and 40 minutes east of its Georgia border. The local cost of transportation is 24% below the national average, making Greenville a particularly appealing location for active seniors. Taking all sectors of the economy into consideration, the overall cost of living in Greenville is 11% below the national average. South Carolina residents age 65 and over are also able to keep more of their money by deducting up to $15,000 of their income tax obligation. The Genworth Financial 2021 Cost of Care Survey reports that the average monthly price of assisted living in Greenville is $3,743, which is 17% lower than the U.S. average.
In addition to providing a list of the best assisted living facilities in Greenville, SC, this guide provides an overview of the cost of assisted living in Greenville, as well as average costs for other types of care. Additionally, find a list of free and low-cost services that provide seniors with a variety of assistance in their communities.
The Cost of Assisted Living in Greenville, SC
Greenville's average monthly cost for assisted living is significantly lower than the U.S. average of $4,500, but also slightly higher than the South Carolina average of $3,613. Prices range widely throughout the state, from a low of $2,663 in centrally-located Sumter to a high of $4,500 in the upscale Hilton Head Island area. Residents of Myrtle Beach are on the higher end of that range, paying an average of $4,070 monthly, while residents of state capital Columbia are on the lower end, paying an average of $3,270.
Greenville: $3,743
South Carolina: $3,612
United States: $4,500
Sumter: $2,663
Myrtle Beach: $4,070
Columbia: $3,270
Hilton Head Island: $4,500
The Cost of Other Types of Care in Greenville, SC
In Greenville, nursing home care is over twice as expensive as assisted living care. A private room in a nursing home averages $8,941 per month and a semiprivate room averages $7,543. Seniors who can age in place may opt for in-home care or home health care, both of which average $4,671 per month. Adult day health care costs a relatively low $1,408, though its support is usually less extensive than that of other options.
In-Home Care: $4,671
Home Health Care: $4,671
Adult Day Health Care: $1,408
Assisted Living: $3,743
Nursing Home Facility (semiprivate room): $7,543
Nursing Home Facility (private room): $8,941