Get Pricing & Availability for Assisted Living in Columbia, SC
Call (855) 481-6777 for immediate assistance and get more details
Page Reviewed / Updated – November 20, 2020
The 10 Best Assisted Living Facilities in Columbia, SC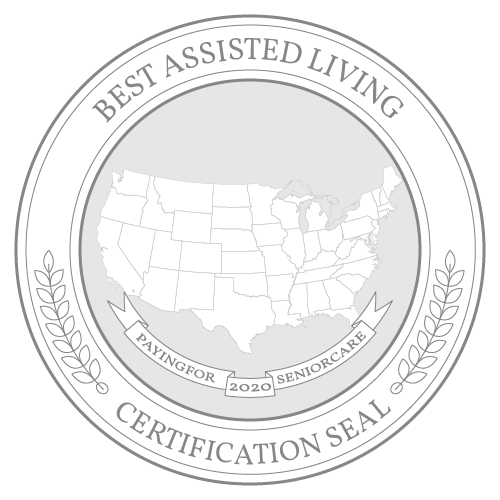 Columbia, South Carolina is known for its rich history and scenic parks that offer unparalleled views in the south. The warm climate allows seniors to explore historical sites all year such as the Hampton-Preston Mansion & Gardens or the Woodrow Wilson Family Home. It also allows seniors to visit some of Columbia's most scenic parks such as Riverfront Park, which runs along the canal, or the breathtaking Lake Murray dam.
With a population of over 131,000, Columbia has all the charm of a large city, and around 9% of its population is over 65. Seniors are attracted to the area both for the low cost of living and the temperate climate. The Columbia Parks & Recreation department further supports local seniors by offering regular recreational events, social groups, and day trips designed to help encourage local seniors to stay engaged and active.
Keep reading to browse our list of the top 10 assisted living facilities in Columbia, SC.
Additionally, find out more about the cost of assisted living in Columbia and what financial assistance programs are available.
The Cost of Senior Living and Care in Columbia
The Genworth 2018 Cost of Care Survey shows that the cost of senior living in Columbia is close to the state median in all categories. Assisted living and nursing home care cost slightly more in Columbia, with both priced at about $300 more each month than South Carolina's average cost. Home care and adult day care costs are below the state median. Home care is $334 less per month, while adult day care is $76 less.
How much does Assisted Living Cost in Columbia?
Although the cost of assisted living in Columbia is a bit higher than the South Carolina median, it's not the highest in the state. Assisted living in the Charleston area is $118 higher than in Columbia, and in Myrtle Beach, the average cost is $4,526 per month, $718 more than in Columbia.
There are several cities in South Carolina that are cheaper on average, including Sumter, Spartanburg and Florence, where the average cost is just $2,275 per month, $1,533 less than in Columbia.
How much does Home Care Cost in Columbia?
Assuming 44 hours of care per week at $25 per hour, Lexington comes in near the higher end of home care costs at an average of $4,004 a month. That's nearly $200 more per month than the state median.
Columbia has the least expensive home health care costs in South Carolina. The monthly cost of $3,289 per month is $143 less than in Spartanburg, which is the next most affordable city. Seniors in the most expensive areas of Charleston and Hilton Head Island pay an average of $4,099 per month, which is $810 more than seniors in Columbia pay.
How much does Adult Day Care Cost in Columbia?
Most cities in South Carolina have similar adult day care costs. Only $151 separates the lowest and second highest prices in the state. Columbia is close to the middle of this range, with an average price of $1,224 per month. Florence has the most affordable adult day care at $1,162 per month, $62 less than in Columbia, while Charleston and Greenville are at the high end of this range at $1,343 per month, $119 more than in Columbia. The only outlier in South Carolina is Sumter, where seniors pay $1,495 per month for adult day care, $271 more than those in Columbia.
How much does Nursing Home Costs in Columbia?
The cost of nursing home care in Columbia is $6,753 a month, making it one of the more expensive cities in the state. Seniors in the Charleston area pay $6,722 monthly, $31 less than those in Columbia. The most affordable nursing home care is found in Florence, where seniors pay $5,749 per month, $1,004 less than seniors in Columbia. Hilton Head Island has the highest nursing home costs at $7,756 per month, which $1,003 more than seniors living in Columbia pay.
Financial Assistance Programs in Columbia
Medicaid Program in Columbia
Seniors in Columbia can access no-cost health care insurance via Healthy Connections, South Carolina's state Medicaid plan. The state plan covers a variety of health care costs for low-income families and individuals, including senior citizens. The state plan covers the cost of some in-home personal assistance for seniors and disabled persons, as well as the cost of nursing home care and other medical expenses including primary care, ambulatory and inpatient hospital care and prescription medications.
Eligibility requirements for the state plan requires seniors who are applying alone to have a maximum income of $1,041 per month and no more than $7,730 in countable assets. Married seniors who apply together are allowed an income of up to $1,409 per month and up to $11,600 in countable assets. Married applicants with only one spouse applying can transfer up to $66,480 in countable assets to the non-applying spouse to meet the program's requirements.
Although all sources of income are counted when Healthy Connections considers an applicant's eligibility, there are some assets that are exempt. These include the applicant's house, vehicle, life insurance policies that are valued at less than $10,000, household items and personal belongings.
Applicants who don't meet the program's financial requirements should consider speaking to a professional Medicaid planner, as they may be able to help the applicant restructure their finances to allow them to access Medicaid coverage.
The Healthy Connections state plan is an entitlement program, which means that all eligible participants are able to access benefits immediately once they've been approved for coverage.
To apply for Healthy Connections, seniors can complete an application online or call the Healthy Connections Choices Customer Service Center at (877) 552-4642.
Medicaid Waivers in Columbia
Community Choices Waiver
The Community Choices waiver (also known as the Elderly and Disabled waiver) helps seniors who require a nursing level of care to receive personal care and assistance with activities of daily living in their own communities. The waiver was created to help seniors prolong the need for nursing home care. The program covers an array of costs including medical equipment, home modifications, personal assistance and adult day care. Applicants may access services while living in their own home or in an assisted living facility.
This waiver allows some participants to direct their own care, which means they are able to hire, train and supervise their own caregivers. In some cases, participants may be able to hire family members to provide care.
To qualify for the Community Choices waiver on the basis of age, applicants must be at least 65 years old. They also must require a nursing level of care. Financially, applicants must have a monthly income of $2,313 or less and no more than $2,000 in countable assets. Applicants who are married but applying without their spouse may be able to transfer some income to their spouse to meet qualifying terms. This waiver is not an entitlement program. It accepts a limited number of participants at once and often has a waitlist for participation.
To apply for this waiver, seniors in Columbia can contact the Department of Health and Human Services office at (803) 898-2584 or visit in person at 1801 Main St.
More information can be found here.
Community Supports Waiver
The Community Supports waiver is open to South Carolina residents of all ages who are living with an intellectual disability. It exists to allow these individuals to direct their own care while living at home. Under this program, participants are not allowed to hire immediate family members to provide their care. The list of services this waiver covers is similar to that of the Community Choices Waiver; however, this waiver is intended for those with an intermediate care facility level of care as opposed to a nursing level of care. As such, many seniors are a better fit for participation in the Community Choices Waiver.
The financial requirements to qualify for this waiver are the same as for the Community Choices Waiver. Applicants must also undergo an assessment conducted by the South Carolina Department of Disabilities and Special Needs (SCDDSN) to determine their need for care.
To apply, seniors may call the SCDDSN at (800) 289-7012.
More information can be found here.
Other Financial Assistance Programs in Columbia
Central Midlands Area Agency on Aging
The Central Midlands Area Agency on Aging offers a variety of services to seniors in Columbia and throughout Richland County. These services are funded federally under the 1965 Older Americans Act. For those receiving long-term care, the Area Agency on Aging offers respite care to those caring for seniors aged 55 and older with disabilities.
To qualify for respite funding, caregivers may not be receiving respite assistance from any other program. Those caring for a senior with Alzheimer's Disease must provide a written doctor's diagnosis.
To apply for respite care, caregivers can download an application online or contact (803) 376-5390.
More Senior Living Resources in Columbia
| | | |
| --- | --- | --- |
| Resource | Phone Number | Description |
| | (803) 254-3886 | The Housing Choice Voucher program helps low-income families and individuals in Columbia to access safe housing within the private rental market. It allows residents to pay 30% of their gross income towards rent and utilities while subsidizing the remainder. |
| | (803) 771-9404 | This program helps vulnerable families become self-sufficient by providing emergency financial assistance to help pay for rent, utilities, medical expenses and food. |
| | (803) 764-0260 | The Salvation Army provides rent assistance, as well as clothing, furniture and food, in times of crisis. The organization also offers congregate meals to senior citizens once per month along with worship services and fellowship opportunities. |
| | (803) 732-3188 | Sharing God's Love helps low-income households in Columbia to access food and clothing in times of need and helps to provide financial assistance for those who urgently need to pay for utility bills and prescription medications. |
For additional information and planning, please read our comprehensive guide to paying for senior care in South Carolina.