Get Pricing & Availability for Assisted Living in Columbia, SC
Call (855) 481-6777 for immediate assistance and get more details
Page Reviewed / Updated – October 7, 2022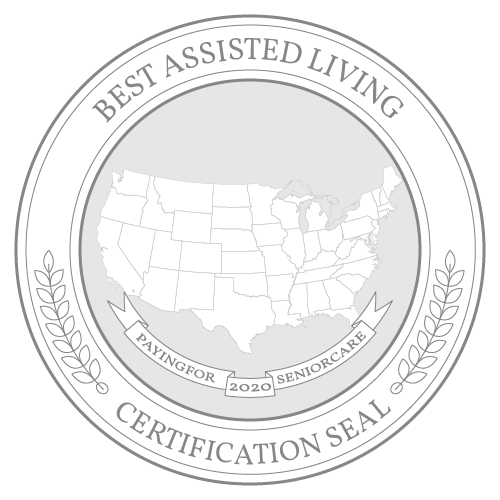 Seniors looking for an ideal retirement place can consider Columbia, South Carolina, which has a cost of living nearly 15% lower than the national average and approximately 5% lower than the state average. Assisted living costs in Columbia are $3,270 per month, which is lower than the state and national averages. While the median costs for utilities and health are slightly higher than the state and national medians, seniors can benefit from lower costs for housing, groceries and transportation.
South Carolina is among the 10 lowest-taxed states and offers impressive tax deductions for retirees, with the highest income tax rate of 7%. Social security benefits are tax-free, and seniors can deduct up to $10,000 in retirement income from their state taxes.
In addition to providing a list of the best assisted living facilities in Columbia, SC, this guide provides an overview of the cost of assisted living in Columbia, as well as average costs for other types of care. Additionally, find a list of free and low-cost services that provide seniors with a variety of assistance in their communities.
The Cost of Assisted Living in Columbia, SC
According to Genworth's Cost of Care Survey 2021, the median price of assisted living in Columbia is $3,270 per month, which is moderately lower than the state average of $3,612 and $1,230 less than the national average. Sumter residents pay over $600 less per month, whereas Greenville residents pay $473 more for similar facilities. Myrtle Beach Area has a higher monthly average priced at $4,070. The highest median cost in the state, the Hilton Head Island Area, is equivalent to the national average.
Columbia: $3,270
South Carolina: $3,612
United States: $4,500
Greenville Area: $3,743
Myrtle Beach Area: $4,070
Sumter: $2,663
Hilton Head Island Area: $4,500
The Cost of Other Types of Care in Columbia, SC
Assisted living in Columbia is affordable, but seniors can also consider other care services with higher and lower costs. In-home care and home health care services are priced at $4,385 per month. For more affordable care options, seniors who require supervision only during weekdays can choose adult day health care at $1,376. For around-the-clock assistance and skilled nursing, seniors can select nursing home care, which averages $7,300 for semi-private rooms and $7,908 for private rooms.
Assisted Living Facility: $3,270
In-Home Care: $4,385
Home Health Care: $4,385
Adult Day Health Care: $1,376
Nursing Home Facility (semi-private room): $7,300
Nursing Home Facility (private room): $7,908