Get Pricing & Availability for Assisted Living in Boston, MA
Call (855) 481-6777 for immediate assistance and get more details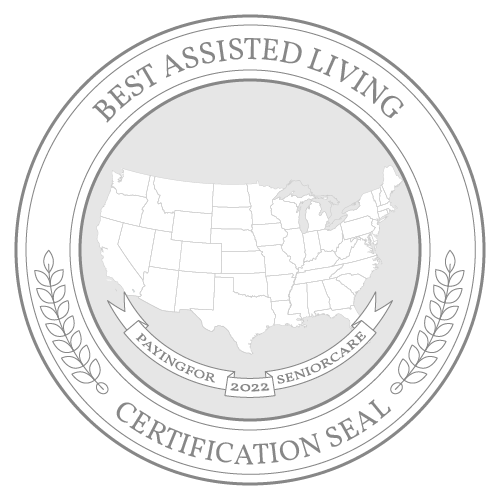 Roughly 11.8% of Boston's population is aged 65 and older. Health care costs in the city are nearly 20% lower than the national average, meaning older adults with chronic medical conditions can expect to pay less for coinsurance and out-of-pocket expenses. Although the overall cost of living in Boston is more than 60% above the national average, tax advantages may offset some of the added expense. Unlike many other states, Massachusetts doesn't tax income from public pensions or Social Security, giving seniors increased spending power.
Seniors who require assisted living care can expect to pay an average of $6,819 per month in Boston. While this is higher than the national average, Massachusetts' SHINE (Serving the Health Information Needs of Everyone) Program and MassHealth Medicaid may cover much or some of the costs for older adults.
This guide reviews the average monthly costs of assisted living in Boston and introduces seniors to valuable resources to help them save money.
The Cost of Assisted Living and Care in Boston
According to the Genworth 2021 Cost of Care Survey, the average monthly cost of assisted living in Boston is $6,819.
Assisted living costs in Boston are $319 more than the Massachusetts average of $6,500 and $2,319 higher than the national median of $4,500. Assisted living rates tend to be lower in other areas of Massachusetts. Seniors in Springfield pay the lowest assisted living rates in the region at $5,048, while their counterparts in Worcester pay $5,685 for this level of care. In Brockton, New Bedford and Fall River, assisted living costs $6,063 per month, which is higher than the national median but lower than both the Boston average and the statewide median.
Boston: $6,819
Massachusetts: $6,500
United States: $4,500
Springfield: $5,048
Worcester: $5,685
Brockton/New Bedford/Fall River: $6,063
The Cost of Other Types of Care in Boston, MA
Adult day health care is the least expensive senior care option in Boston at $1,614 per month. Basic in-home care costs $6,292 per month, and home health care, which includes light medical care, costs $6,244. Assisted living is a little more expensive at $6,819 and is for those who require more supervision than in-home care provides. Nursing home care is the priciest senior care option in Boston. A semiprivate room in a nursing home costs $13,155 and a private room costs $14,402.
In-Home Care: $6,292
Home Health Care: $6,244
Adult Day Health Care: $1,614
Assisted Living Facility: $6,819
Nursing Home Facility (semiprivate room): $13,155
Nursing Home Facility (private room): $14,402
Financial Assistance for Assisted Living in Boston, MA
Other Ways To Pay for Assisted Living in Boston, MA
Since not everyone can afford to pay for assisted living out-of-pocket, it's important to find alternative methods to help make assisted living more affordable. Some of these options include:
Veterans Benefits
Life Insurance Policy
Long-Term Care Insurance
Reverse Mortgage
For additional information and planning, read our comprehensive guide to paying for senior care in Massachusetts.
Free Resources for Seniors in Boston, MA
Boston seniors can take advantage of several programs to save money, get assistance with various daily living activities and find options for paying for care.
| | | |
| --- | --- | --- |
| Resource | Contact | Service |
| | (617) 277-7416 | In cooperation with corporate donors, the City of Boston sponsors this program to deliver free and low-cost services to seniors with demonstrated financial, physical and mental needs. Through the program, seniors receive case managers who get to know them and then match them with the services most likely to benefit them. The case managers make the arrangements and then check in with seniors to ensure the services are adequate. |
| | (617) 635-4366 | One of Massachusetts' Councils on Aging, this commission provides free transportation services for Boston area seniors. The commission also provides free financial, budgeting and long-term care counseling. Older adults who qualify for programs, such as food stamps, can get help with applying from the commission's network of volunteers. |
| | (617) 635-5175 | The BCYF Golden Age Senior Center network organizes activities and delivers services for seniors. Any older adult in the Boston area can join for free and participate in events such as bingo, book clubs, crocheting, Pokeno and walking clubs. The senior centers also provide discounted taxi coupons, free health screenings, housing referrals and a free lunch program. |
| | (617) 268-1619 | The South Boston Neighborhood House Senior Program provides recreational, exercise, educational and social activities that encourage physical fitness and keep older adults from feeling isolated. At the center, seniors can also speak with a counselor for help with SHINE (Serving the Health Insurance Needs of Everyone) insurance coverage or referrals for public assistance, in-home care and long-term care services. |
| | (617) 371-1234 | Greater Boston Legal Services is a team of more than 60 attorneys who provide free civil legal assistance to low-income residents of the Boston metropolitan area. Seniors can get legal help dealing with cases of elder abuse, government benefits, health care and nursing home rights, fraud and scams. |
Rules and Regulations for Assisted Living Facilities in Boston, MA
Assisted Living Communities in Boston are required to follow a set of rules and regulations that are determined by the state. For an overview of those rules and regulations, see the information below. For more specific information, talk with your local community or Area Agency on Aging.
The 10 Best Assisted Living Facilities in Boston, MA