Get Pricing & Availability for Assisted Living in Birmingham, AL
Call (855) 481-6777 for immediate assistance and get more details
Page Reviewed / Updated – November 28, 2020
The 10 Best Assisted Living Facilities in Birmingham, AL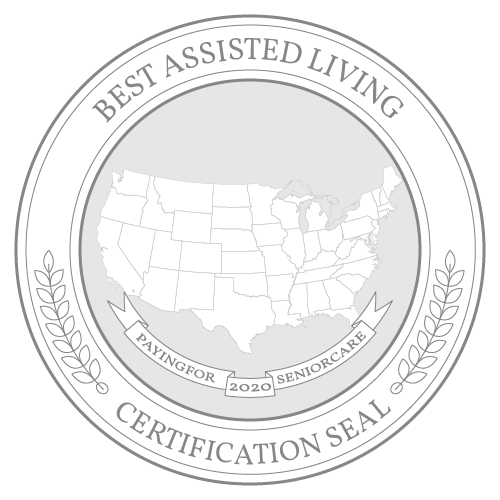 Birmingham, Alabama is a Jefferson County community that's home to 212,237 people. Known for its mild winters and attractive green spaces, it's a popular place for retirement. The city also boasts a cost of living more than 25% lower than the national average, making it an affordable place for seniors to settle.
One of the benefits of living in Birmingham is the community's many activities and attractions. Active seniors can tour the Alabama Sports Hall of Fame or the Barber Motorsports Park, which is home to the world's largest motorcycle museum. The Alabama Theatre, built in 1927, plays classic films and hosts live events throughout the year. The city also has several highly ranked hospitals and medical centers, which means easy access to quality health care.
For help finding the right assisted living community in Birmingham, check out this list of the top 10 options. Additionally, find out more about the cost of assisted living in Birmingham and what financial assistance programs are available.
The Cost of Senior Living and Care in Birmingham
Senior living and care in Birmingham are generally close in price to the average costs seniors pay in the rest of Alabama, according to the 2018 Genworth Cost of Care Survey. Birmingham seniors pay somewhat less than the state average for both assisted living and nursing home care, for instance, while paying somewhat more for home care. The differences in price range from about $100 – $300 except for adult day care, which costs the same in both Birmingham and the state of Alabama.
How much does Assisted Living Cost in Birmingham?
Assisted living costs Birmingham seniors an average of $2,958 a month. This is over $300 a month less than the state's $3,271 monthly average. Among surveyed Alabama cities, only Tuscaloosa has lower monthly costs than Birmingham, at $2,935 per month for assisted living. Many Alabama cities report far higher costs than the state capital. Mobile, for example, averages $3,424 for a month of assisted living, while the $3,992 Montgomery seniors pay is among the highest in Alabama.

How much does Home Care Cost in Birmingham?
Home care in Birmingham costs seniors an average of $3,432 a month. This is nearly $200 a month more than the state average, which is $3,241. Tuscaloosa matches the state average, while Florence is just behind at $3,146 per month for home care. Mobile seniors pay $95 per month less than in Birmingham. Of all surveyed cities in Alabama, Montgomery reports some of the lowest costs, which average $2,860.

How much does Adult Day Care Cost in Birmingham?
Adult day care in Birmingham runs to $758 a month, matching the state average. Among cities with reported average costs, Tuscaloosa leads in price, at $975 a month. Both Mobile and Montgomery report significantly lower prices for adult day care than both Birmingham and Alabama. Monthly prices in Montgomery average $433, while Mobile has average monthly costs of $390.
How much does Nursing Home Costs in Birmingham?
Nursing home care in Birmingham costs seniors an average of $6,159 a month, $120 less than the Alabama average of $6,279. These prices are close to the middle range for the rest of the state. Florence and Decatur have monthly average costs of $6,631 and $6,996 a month, respectively. On the lower end of the price spectrum, seniors in Tuscaloosa and Auburn pay $5,779 and $5,749, respectively, for a semi-private room in a nursing care home.
Financial Assistance Programs in Birmingham
Medicaid Program in Birmingham
The Alabama Medicaid program helps seniors in Birmingham pay some or all of the costs associated with many senior care options. In addition to basic healthcare and some prescription drug coverage, Medicaid provides managed care services for seniors through a network of in-state carrier projects, including Health Home Program, Integrated Care Networks (ICNs) and Patient 1st.
Prior to submitting an application, which may be done online or by mail, seniors in Birmingham may wish to meet with a certified senior financial adviser or a Medicaid planner. These professionals can help seniors organize their financial situations to comply with Alabama Medicaid income and asset requirements, which are strictly applied for Institutional Medicaid applicants.
Though Medicaid is an entitlement program, which means all eligible seniors in Birmingham can sign up and start receiving benefits immediately, the program requires verification of income and residency status prior to authorizing care. Seniors must be citizens or legal residents of the United States and residents of the state of Alabama to qualify.
In addition to the residency requirements, eligible seniors must earn less than 300% of the Federal Benefit Rate to receive coverage. This threshold is periodically adjusted, but in 2019 the cap for seniors applying for Medicaid for themselves is $2,313 a month from all income sources. Medicaid intake workers count income from wages, retirement benefits and investments as income for the purposes of assessing eligibility. Seniors are also limited to less than $2,000 in total countable assets. Countable assets consist of all productive items, such as cash and deposits, investments and business or rental properties. Personal possessions aren't counted toward the $2,000 cap, including a personal vehicle and the first $585,000 in home equity for a home the senior still occupies.
Medicaid Waivers in Birmingham
Elderly and Disabled (E&D) Waiver
Seniors in Birmingham can use the Elderly and Disabled (E&D) waiver to pay for many services related to independent living. The E&D waiver is intended to help seniors who meet Medicaid income and asset guidelines and who have medical clearance to move into residential care, but who opt out of such placement and choose instead to remain in the community. Applications are approved by a Medicaid worker. Services provided under the program include:
Personal care assistance
Respite care inside the home or at a facility
Adult day care at home or in a local facility
Home delivered meals
State of Alabama Independent Living ("SAIL") Waiver
Birmingham seniors can use the State of Alabama Independent Living (SAIL) waiver when transitioning out of residential care settings and back to their own homes. The program accepts up to 660 applicants a year who meet the state's low-income guidelines. Applications go through Medicaid workers or the discharge desk at the residential facility. Seniors may also apply directly to the Alabama Department of Rehabilitation Services. Covered benefits include:
Help from experienced case managers
Personal in-home caregiver services
Minor home modifications for accessibility and safety
Personal Emergency Response System (PERS) support, both for the initial setup and the monthly service fee
Durable and disposable medical supplies
Evaluation, installation and maintenance of certain assistive technologies
Intellectual Disabilities (ID) Waiver
Seniors with serious intellectual or cognitive disabilities, such as dementia, may be eligible for help from the state Intellectual Disabilities (ID) waiver. This waiver is administered by the Alabama Department of Mental Health for seniors whose impairment puts them at risk for high-cost residential treatment, such as memory care. For those who can opt out of this placement, the ID waiver pays the monthly cost of intermediate levels of care, including home and community care in Birmingham, as well as protective supervision. Seniors, or the loved ones who help with their decision making, can apply for an ID waiver online through the Department of Health website.
Living At Home (LAH) Waiver
Seniors who meet the requirements for an ID waiver, but who would prefer to remain in their own homes or living with loved ones, may apply to the Alabama Department of Mental Health for a Living at Home (LAH) waiver. This waiver pays much of the cost of a personal caregiver and case management. Annual enrollment caps and income limits apply.
HIV/AIDS Waiver
Seniors in Birmingham who are HIV-positive may apply to the Alabama Department of Public Health for the state HIV/AIDS waiver program. This program is for seniors whose HIV/AIDS status makes it likely they will be referred for residential care, but who wish to remain at home. The Department of Public Health accepts 150 new applications a year and requires proof of income, assets and HIV status for approval.
Technology Assisted Waiver
Birmingham seniors who need a ventilator, or who need some other complex technology for the home, can opt out of residential placement and apply to the Alabama Medicaid Agency for a Technology Assisted waiver. This program pays for the installation and upkeep of respiratory assistance technology, as well as covering the cost of training a caregiver. The TA waiver is open to 40 applicants a year, who must all provide proof of financial and medical need. New applicants may have to accept placement in residential care while waiting for approval.
Alabama Community Transition Waiver
Seniors can choose to return home from long-term residential care with an Alabama Community Transition waiver from the Alabama Department of Rehabilitation Services. This waiver program picks up many of the costs associated with leaving residential care and returning either to home or to the home of a loved one in Birmingham. Funds are recipient-directed to give seniors as much control over care delivery as possible. Applicants must meet income requirements, and only 200 waivers are granted each calendar year.
Personal Choices WaiverThe Alabama Personal Choices Home Care program allows seniors in Birmingham who have a medical need for in-home caregiver services to hire the help they need. The PC program, which is now available statewide, assigns a designated caseworker to participants to help manage their care. Caregivers may be a spouse, family member or anyone else the senior chooses. Seniors can apply for the PC waiver online or by calling (800) AGE-LINE and asking for an application packet.
Other Financial Assistance Programs in Birmingham
Legal Assistance Program of Alabama
The non-profit law firm of Legal Services Alabama provides free legal aid to seniors living on their own in Birmingham through a network of partner agencies all over the state. Seniors with legal questions or issues relating to civil law can call for help at any time or visit the office of a partnered Birmingham law firm. Services provided under the program include:
Advocacy and representation in court
Legal counseling and advice
Negotiation assistance with landlords and other parties
Filing and pursuit of appeals in court, including administrative law courts for benefits claims
Alabama SenioRx/Wellness Program
Seniors aged 55 and over can apply to the Birmingham Area Agency on Aging (AAA) for the Alabama SenioRx/Wellness program. This program pays for up to a three-month supply of prescription drugs for seniors who meet program criteria. To participate, seniors in Birmingham must meet income eligibility guidelines and have no prescription drug coverage of their own. The Alabama SenioRx/Wellness program is open to seniors who are currently in the 24-month waiting period for Medicare benefits. Applications may be submitted online or by calling (800) 243-5463.
More Senior Living Resources in Birmingham
For additional information and planning, please read our comprehensive guide to paying for senior care in Alabama.