Get Pricing & Availability for Assisted Living in Birmingham, AL
Call (855) 481-6777 for immediate assistance and get more details
Page Reviewed / Updated – September 12, 2023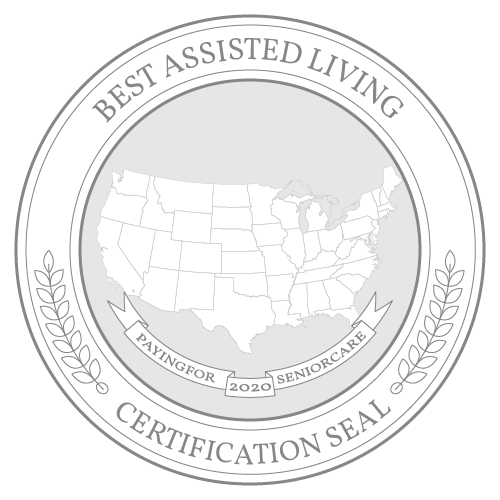 Birmingham is a historic city in Alabama with an exceptionally low cost of living, 24.3‬% below the national average. While the city has a high sales tax rate of 10%, seniors can benefit from Alabama's homestead exemptions and lack of social security income tax.
Assisted living expenses are high in Birmingham, averaging $6,040 per month, compared to just $3,798 throughout Alabama. However, financial assistance programs such as the Elderly and Disabled Waiver can help cover some expenses, improving affordability.
Keep reading to compare assisted living costs with other cities and learn how families can pay for care in Birmingham. Free resources at the end of this guide also provide information, legal aid and other services to seniors.
The Cost of Assisted Living in Birmingham, AL
When determining how to finance Assisted Living, it's essential to first know the expense involved for your loved one to join a reputable community. With the ongoing increase in costs, having current information is crucial when budgeting for senior care. To help highlight the influence of inflation on senior living expenses, PayingForSeniorCare.com has collected cost data from its extensive network of over 75,000 senior living communities. This data represents the average cost of Assisted Living in Birmingham and in 15 other cities in Alabama.
Inflation & the Cost of Assisted Living in Birmingham, AL
Monthly assisted living prices in Birmingham rose 10% from $5,513 to $6,040 in 2023 due to inflation, compared to the state average increasing from $3,316 to $3,798 and the national average rising by $389 to $4,459. Alabama's other major cities also experienced increases over the same period, with costs growing by 10% in Huntsville and Mobile. In 2024, expenses are projected to reach $4,155 in Huntsville and $3,505 in Mobile. Prices climbed from $3,060 to $3,353 in Decatur, and another $258 hike is likely in 2024, highlighting how important it is to keep inflation in mind when planning long-term care.
| | | | |
| --- | --- | --- | --- |
| Location | 2022 Cost (Historical) | 2023 Cost (Current) | 2024 Cost (Estimated) |
| Birmingham | $5,513 | $6,040 | $6,505 |
| U.S. Average | $4,070 | $4,459 | $4,802 |
| Alabama | $3,316 | $3,798 | $4,045 |
| Huntsville | $3,521 | $3,858 | $4,155 |
| Mobile | $2,971 | $3,255 | $3,505 |
| Decatur | $3,060 | $3,353 | $3,611 |
The Cost of Other Types of Care in Birmingham, AL
Of the main types of care, there is a significant gap between the expenses associated with independent living, offering minimal caregiver support, and programs providing daily help. Independent living costs $3,262, while seniors will pay $2,778 more for assisted living and $3,376 more for memory care. However, these higher costs can be worthwhile for seniors with disabilities or Alzheimer's, as they gain access to more frequent assistance and conveniences such as meal preparation and transportation.
| | |
| --- | --- |
| Care Type | Cost |
| Assisted Living | $6,040 |
| Memory Care | $6,638 |
| Independent Living | $3,262 |
Financial Assistance for Assisted Living in Birmingham, AL
Other Ways To Pay for Assisted Living in Birmingham, AL
Since not everyone can afford to pay for assisted living out-of-pocket, it's important to find alternative methods to help make assisted living more affordable. Some of these options include:
Veterans Benefits
Life Insurance Policy
Long-Term Care Insurance
Reverse Mortgage
For additional information and planning, read our comprehensive guide to paying for senior care in Alabama.
Free Resources for Seniors in Birmingham, AL
These Birmingham-area supportive resources can assist seniors in locating low-cost or free options for legal representation, transportation, exercise, continuing education and more.
| | | |
| --- | --- | --- |
| Resource | Contact | Service |
| Legal Counsel for the Elderly | (800) 243-5463 | Seniors aged 60 and up are eligible for some free legal assistance. Counseling, negotiation, advocacy, and appeals are among the services provided by the organization's attorney, who can assist seniors in drafting wills, obtaining SSI payments and other government benefits, researching health insurance options, and resolving disputes with long-term care facilities, such as assisted living homes. |
| Travelers Aid Birmingham Senior Ride Program | (205) 322-5426 | Seniors who meet the income requirements for this senior ride program can access free rides to medical appointments. It works with third-party transportation providers by coordinating pickups and drop-offs and paying passenger fares for participating seniors. |
| Irondale Senior Activity Center | (205) 951-1418 | This popular gathering place for older adults in a northeast Birmingham suburb offers a variety of social activities, including spiritual options such as Bible study, creative pursuits such as knitting circles and ceramics practice, and friendly competition through bunco, dominoes, and other table games. Seniors can also stay in shape through the center's exercise room and fitness classes. |
| United Way Area Agency on Aging of Jefferson County | (205) 458-3330 | This agency helps direct seniors to the many city, county and state-level programs designed to support Birmingham's older population. Its Long Term Care Ombudsman program can assist seniors in better understanding their rights in assisted living facilities and in filing complaints about the quality of care. The Senior Nutrition Program connects participants with registered nutritionists that can help them better understand the effect of their diets on their health. |
| Senior Adult Scholarship Program | (256) 890-4700 | Alabama allows seniors over age 60 to take tuition-free classes at two-year colleges throughout the state. There is no central contact point for the program. To apply, seniors can get in touch with the financial aid office of participating institutions. |
Rules and Regulations for Assisted Living Facilities in Birmingham, AL
Assisted Living Communities in Birmingham are required to follow a set of rules and regulations that are determined by the state. For an overview of those rules and regulations, see the information below. For more specific information, talk with your local community or Area Agency on Aging.
The 10 Best Assisted Living Facilities in Birmingham, AL