Get Pricing & Availability for Assisted Living in Huntsville, AL
Call (855) 481-6777 for immediate assistance and get more details
Page Reviewed / Updated – July 18, 2022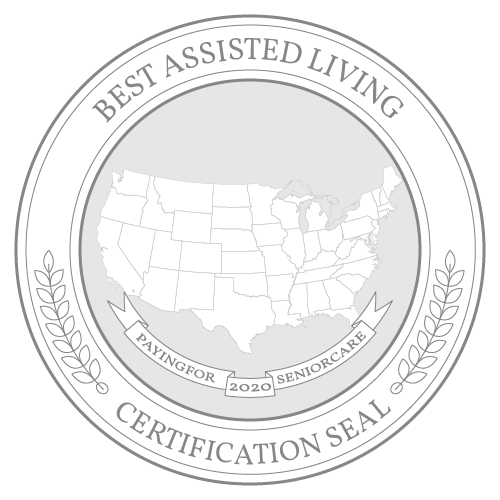 Huntsville is quickly becoming one of the most attractive cities in the nation due to its low cost of living and booming economy and culture. It ranked 3rd in U.S. News & World Report's 25 Best Places to Live in 2021-2022 report. More than 35,000 people in the city are aged 65 and older, and in some parts of the city, about one in three residents are expected to be seniors by 2030. Older adults in Huntsville have access to quality hospitals, such as Huntsville Hospital.
The average price of assisted living in Huntsville is $3,345 per month, making it one of the most affordable cities for care in Alabama. Seniors may also benefit financially from the state's friendly tax policies.
This guide compares the cost of assisted living in Huntsville with nearby Alabama cities and other types of senior care. It also includes a list of local free and low-cost resources that serve area seniors.
The Cost of Assisted Living in Huntsville, AL
Families in Huntsville pay an average price of $3,345 per month for assisted living services, according to the 2021 Genworth Cost of Care Survey.
Assisted living costs in Huntsville are slightly lower than the state average of $3,503 per month and significantly lower than the national median of $4,500. Costs in Decatur are similar to Huntsville at $3,439, and Gadsden is the least expensive city in northern Alabama for assisted living at $2,803. The average price in the state capital, Birmingham, is about $700 more than in Huntsville at $4,028. Florence has the highest prices in the region but is still less expensive than the national average at $4,150.
Huntsville: $3,345
Alabama: $3,503
United States: $4,500
Decatur: $3,439
Florence: $4,150
Gadsden: $2,803
Birmingham: $4,028
The Cost of Other Types of Senior Care in Huntsville, AL
In Huntsville, assisted living is one of the most affordable types of senior care. The only cheaper option is adult day health care, which costs $1,138, but it doesn't include room and board. Nursing homes are the most expensive care option by a significant margin at $6,844 per month for a semiprivate room and $7,452 for a private room. Seniors who receive care in their own homes pay an average of $4,004 per month for both in-home care and specialized home health care.
In-Home Care: $4,004
Home Health Care: $4,004
Adult Day Health Care: $1,138
Assisted Living Facility: $3,345
Nursing Home Facility (semiprivate room): $6,844
Nursing Home Facility (private room): $7,452
Financial Assistance for Assisted Living in Huntsville, AL
Other Ways To Pay for Assisted Living in Huntsville, AL
Since not everyone can afford to pay for assisted living out-of-pocket, it's important to find alternative methods to help make assisted living more affordable. Some of these options include:
Veterans Benefits
Life Insurance Policy
Long-Term Care Insurance
Reverse Mortgage
For additional information and planning, read our comprehensive guide to paying for senior care in Alabama.
Free Resources for Seniors in Huntsville, AL
Huntsville is home to several resources that can help local seniors and families save money and access needed services. Additional assistance from some of these organizations may be available at affordable prices.
| | | |
| --- | --- | --- |
| Resource | Contact | Service |
| Huntsville AARP | (256) 880-7080 | The local AARP chapter offers an array of support groups and educational events that can help Huntsville seniors save money on long-term care and other services vital to their health. Low-cost membership can save seniors even more money on local products and services. |
| Huntsville-Madison County Senior Center | (800) 243-5463 | The Huntsville-Madison County Senior Center is a hub for a variety of programs and activities that benefit seniors in Huntsville and the surrounding communities. Seniors visit the center to save money on their taxes and find affordable services. It also houses the senior volunteer program (RSVP) that gives residents the opportunity to serve their community. |
| TARCOG Area Agency on Aging | (205) 951-1418 | The Area Agency on Aging that serves seniors in Huntsville provides a variety of free services, including local transportation, congregate meals, group activities, health insurance counseling, legal assistance and financial assistance. The agency also operates the local Long-Term Care Ombudsman program, protecting the rights and interests of older adults in Huntsville assisted living facilities. |
Rules and Regulations for Assisted Living Facilities in Huntsville, AL
Assisted Living Communities in Huntsville are required to follow a set of rules and regulations that are determined by the state. For an overview of those rules and regulations, see the information below. For more specific information, talk with your local community or Area Agency on Aging.
The 10 Best Assisted Living Facilities in Huntsville, AL