Get Pricing & Availability for Assisted Living in Huntsville, AL
Call (855) 481-6777 for immediate assistance and get more details
Page Reviewed / Updated – August 20, 2020
The 10 Best Assisted Living Facilities in Huntsville, AL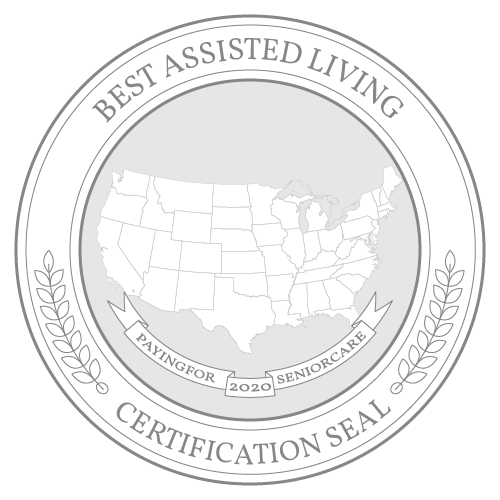 Located in the Appalachian region of northern Alabama, Huntsville offers a unique blend of southern charm and vibrant culture. In fact, the city is ranked as one of the best places to live in the United States.
While it's widely known for technology, Hunstville also boasts a thriving arts scene. Seniors can enjoy an afternoon excursion to the Huntsville Museum of Art or Lowe Mill Arts & Entertainment center. Its geographic location and warm, year-round climate provide countless opportunities for active seniors to enjoy the outdoors. Retirees can take advantage of the area's many parks, walking trails and golf courses. Hunstville also has a low overall cost of living and is tax-friendly towards retirees.
Here's a look at the top 10 assisted living facilities in Huntsville. Additionally, find out more about the cost of assisted living in Huntsville and what financial assistance programs are available.
The Cost of Senior Living and Care in Huntsville
All senior care options in Huntsville are more expensive than average for Alabama. According to the Genworth 2018 Cost of Care Survey, adult day care is particularly expensive – 72% higher than the state overall – while the increased cost at other levels of care is not as dramatic.
How much does Assisted Living Cost in Huntsville?
Assisted living in Huntsville is more expensive than the state average, with a cost of $3,495 per month compared to Alabama at $3,271, and most northern areas of the state are similarly priced. Decatur is roughly $90 cheaper than Huntsville, and Florence is about $240 cheaper.
Birmingham is relatively affordable at $2,958 per month, and Gadsden has the lowest cost with an average of $2,075. Montgomery is the most expensive area for assisted living at an average monthly cost of $3,992.
How much does Home Care Cost in Huntsville?
In-home care services in Huntsville have the highest cost in Alabama at $3,623 per month, compared to the state average of $3,241. In nearby Decatur, the cost is reduced considerably to $3,051 per month, and in Florence, seniors pay an average of $3,146 a month for home care.
Montgomery is the most affordable area in Alabama for home care at an average of $2,860 per month, followed by Anniston at $2,955.
How much does Adult Day Care Cost in Huntsville?
Huntsville is one of the most expensive areas in the state for adult day care, with an average cost of $1,300 per month. Daphne is the only area with a higher cost, averaging $1,517 monthly. Alabama's average is $758 per month – half that of Daphne.
Mobile is the most affordable city in Alabama for this level of care, with a monthly average of $390 – almost half that of the state average. Montgomery is also relatively affordable at $433 per month, followed by Dothan at $542.
How much does Nursing Home Costs in Huntsville?
The cost of nursing home care is fairly consistent across Alabama, although Huntsville is on the higher end of the price scale with an average cost of $6,600 per month, roughly $320 more than the state average. Florence is slightly more expensive than Huntsville at $6,631. The highest cost of nursing home care in Alabama is reported in nearby Decatur at $6,996 per month.
Auburn has the lowest average cost in the state at $5,749 per month, followed by Birmingham with a monthly average of $6,159. In these cities, the cost of nursing home care is $851 – $441 less per month than in Huntsville.
Financial Assistance Programs in Huntsville
Medicaid Program in Huntsville
Alabama Medicaid is the state-run arm of the federal health coverage program for low-income seniors, people with disabilities and other at-risk groups. People who are eligible for this basic level of Medicaid may also be eligible for other related waivers and programs detailed below.
Huntsville residents can receive Medicaid coverage for nursing homes and limited in-home care. Members are also covered for a wide range of medical goods and services, such as doctor visits, inpatient and outpatient hospital care, eye care, lab fees, prescription drugs and transportation.
These goods and services are covered under the Medicaid State Plan, which is an entitlement program, so there is no waiting period or participation cap.
Eligibility requirements for seniors:
Aged 65+
U.S. citizen currently living in Alabama
Monthly income limit of $2,313 ($4,626 for couples if both applying)
Countable asset limit of $2,000 ($4,000 for couples if both applying)
Higher income and asset limits apply when one spouse lives in a nursing home while the other remains in the family home or elsewhere in the community.
If applying for Medicaid based on SSI, the monthly income limit is $791 for an individual or $1,177 for a married couple. Anyone who meets the Social Security Administration's definition of disability should contact the SSA directly for Medicaid coverage.Apply for coverage online at the official Alabama Medicaid website by submitting the appropriate forms, or call (800) 362-1504 for help. Huntsville residents can also mail paper applications to the District Office on University Drive, or call the local staff on (855) 733-3160.
Medicaid Waivers in Huntsville
Home and Community-Based Services (HCBS) Waivers
HCBS waivers offer alternatives for seniors and people with disabilities deemed to be at risk of being institutionalized, which includes being placed in a nursing home or hospital. Waiver services are provided in a private home or elsewhere in the community in an attempt to prolong their independence and delay the need for nursing home care.
Waivers can be applied for online through Alabama Medicaid, and there are no additional income requirements other than those set for the Medicaid State Plan. However, all waivers and programs require applicants to be assessed for nursing facility care. Call (800) 362-1504 for help with Medicaid waivers.
None of the services provided under these waivers are entitlements, and there are limited positions available. Medicaid members are free to apply for as many waivers as they're eligible for; however, they can't receive coverage from more than one at a time.
As of 2019, Alabama has three Medicaid HCBS waivers relevant to seniors, and the Personal Choices program, which are detailed below.
Elderly and Disabled (E&D) Waiver
This is an HCBS waiver for seniors and people with disabilities. The Elderly and Disabled waiver provides eligible residents with case management, respite care and companionship, as well as ongoing services such as meal delivery, personal care and homemakers.
A case manager is assigned to work with seniors and caregivers to develop a plan and determine which services are provided. This process is managed by the Alabama Department of Senior Services.
Read more about the services provided in our Alabama Elderly and Disabled waiver guide.
State of Alabama Independent Living (SAIL) Waiver
The SAIL waiver is for anyone aged over 18 with specific medical diagnoses which put them at risk of being placed in a nursing home.
Eligible diagnoses include, but are not limited to:
Stroke
Traumatic brain injury
Multiple sclerosis
Other neurological impairments and debilitating or rare diseases
Services available through this waiver include personal care and assistance, emergency response system, assistive technology and medical supplies. Case management is also provided if needed.
There are only 660 waiver slots statewide for SAIL as of 2019. It's managed by the Alabama Department of Rehabilitation Services.
Read more details about this waiver in our State of Alabama Independent Living guide.
Alabama Community Transition (ACT) Waiver
The ACT waiver is for current residents of nursing facilities who wish to return to their own home, or that of a caregiver, with additional care and support provided there. This waiver provides the most comprehensive set of services but it's very limited in the number of participants, with only 200 slots statewide.
Available services include:
Transitional assistance
Personal care and skilled nursing
Homemakers and meal delivery
Adult day health and respite care
Companionship
Home modifications and personal assistive technology
Emergency response system and other medical supplies
Case management is also covered if the recipient doesn't already have it, and if it doesn't interfere with any other programs they're a member of.
Read more about the ACT waiver in our Alabama Community Transition guide.
Personal Choices Medicaid Program
Alabama Medicaid recipients who are enrolled in one of the HCBS waivers can also benefit from the Personal Choices program. This gives members more options related to how they receive Medicaid-funded care, and who ultimately provides the services.
Recipients can hire caregivers to help around the house, or they can use the monthly allowance from Personal Choices to buy medical equipment or other supplies. Seniors can talk to financial counselors throughout the process to make sure their budget works.
Once approved for this program and a budget has been set, the individual won't receive care directly from Medicaid, and will instead receive all state-funded care through caregivers of their own choosing. This is what's known as self-directed care.Read more about the options available in our Alabama Personal Choices guide.
More Senior Living Resources in Huntsville
| | | |
| --- | --- | --- |
| Resource | Phone Number | Description |
| Huntsville Housing Authority | (256) 539-0774 | The HSVHA administers federal funding for the Housing Choice Voucher, also known as Section 8, which helps residents pay for their rent. This agency is also responsible for public housing in the area which is set aside for low-income residents. |
| Patterson Place Apartments | (256) 852-0056 | This is a low-income senior apartment community on Blue Spring Road in Huntsville. It has units with up to three bedrooms. At least one tenant must be aged 55 or older and income restrictions apply. |
| Clarkston Square Apartments | (256) 542-0241 | This apartment community has 56 units with up to three bedrooms for low-income seniors in Huntsville. ADA accessible units are available. Contact the office for income restrictions and other information. |
| Community Action Partnership – Utility Assistance | (256) 851-9800 | The local Community Action Partnership offers assistance to Huntsville residents who are on a low income and need help paying utility deposits and bills for heating or cooling. Funds are provided through the federal Low-Income Home Energy Assistance Program. |
For additional information and planning, please read our comprehensive guide to paying for senior care in Alabama.