Get Pricing & Availability for Assisted Living in Mobile, AL
Call (855) 481-6777 for immediate assistance and get more details
Page Reviewed / Updated – June 15, 2020
The 10 Best Assisted Living Facilities in Mobile, AL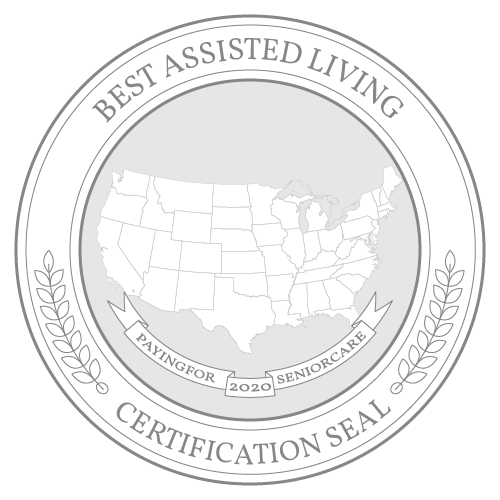 Set on Alabama's Gulf Coast, Mobile is a port city where seniors can enjoy an affordable and vibrant retirement. Its pleasant winter climate, cultural interest and relaxed lifestyle make it a very livable city for retirees, who make up 16% of the population.
The city has a low cost of living, and in the state of Alabama, Social Security retirement benefits are fully exempt from income taxes, which could benefit seniors on a budget. Once called the Paris of the South, the city is the cultural center of the Gulf Coast with a vibrant history and long-standing traditions. Seniors can enjoy a number of historic sites, museums and cultural attractions, including tours of the USS Alabama, exhibits at the Mobile Museum of Art and performances at the Saenger Theatre. The original home of Mardi Gras, seniors can look forward to the city's multi-week annual celebration. Mobile's downtown core is also home to an incredibly vibrant culinary scene.
Check out our list of the top 10 assisted living facilities in Mobile. Additionally, find out more about the cost of assisted living in Mobile and what financial assistance programs are available.
The Cost of Senior Living and Care in Mobile
Seniors in Mobile generally pay more than the state average for most levels of senior care. Across most levels of residential care, Mobile seniors pay an average of $100 to $200 more per month than is common elsewhere in Alabama, according to the 2018 Genworth Cost of Care Survey. Adult day care is one notable exception to this rule. Seniors in Mobile pay just over half the Alabama average for this service.
How much does Assisted Living Cost in Mobile?
Assisted living in Mobile costs an average of $3,424 a month. This is roughly $150 a month more than the average seniors pay in the rest of Alabama, where monthly costs for similar care run to $3,271. Among all surveyed Alabama cities, Decatur is closest in price to Mobile, at $3,404 a month for assisted living.
Montgomery reports some of the highest costs, at $3,992 a month, while seniors in Birmingham and Tuscaloosa pay significantly less than in Mobile, at just $2,958 and $2,935 a month, respectively. Those in Gadsden pay the least in Alabama.
How much does Home Care Cost in Mobile
Home care costs Mobile seniors an average of $3,337 a month. This is nearly $100 a month more than the $3,241 seniors pay in Alabama on average. Mobile's reported costs are close to the middle range among surveyed cities in the state, where Birmingham, Tuscaloosa and Auburn are all within $100 of Mobile, with respective costs of $3,432, $3,241 and $3,289 a month.
Montgomery is a standout among Alabama cities, with monthly costs for home care that average just $2,860, or $477 a month less than the average in Mobile.

How much does Adult Day Care Cost in Mobile?
Adult day care is very affordable in Mobile, both in absolute prices reported and relative to other Alabama cities. Seniors in Mobile can expect to pay $390 a month for adult day care, which is significantly lower than the $758 a month average seniors pay around the state. Birmingham seniors also pay $758 a month, while seniors in Tuscaloosa pay some of the highest monthly rates in Alabama, at $975 a month.
Of all surveyed cities in Alabama, only Montgomery is close to Mobile, though seniors there pay an average of $433 a month, $43 more than in Mobile. Daphne and Huntsville are significantly pricier at $1,517 and $1,300, respectively.
How much does Nursing Home Costs in Mobile?
Nursing home care in Mobile costs seniors an average of $6,388 a month. This is a little over $100 more than the $6,279 seniors in the rest of Alabama pay for a semi-private room, on average. Mobile's average costs are significantly lower than some outlier Alabama cities, such as Florence and Decatur, where prices are $6,631 and $6,996 a month, respectively, for nursing home care.
At the other end of the spectrum, seniors in Tuscaloosa and Auburn pay significantly less than the going rate in Mobile. Prices in these two cities are $5,779 and $5,749 a month, which puts them at $609 and $639 a month less expensive than Mobile, respectively.
Financial Assistance Programs in Mobile
Medicaid Program in Mobile
Seniors in Mobile who need help paying for residential care can get some assistance from the federal Medicaid program for low-income health insurance. Medicaid in Alabama pays for many basic and urgent medical needs, as well as providing some coverage for medically necessary residential senior living. Coverage is available through several managed care plans, such as the Health Home Program, Integrated Care Networks (ICNs) and Patient 1st. Seniors in Mobile can browse through these options and begin their application online at the Alabama Medicaid website.
Seniors who are thinking about applying for Medicaid can consult with an in-state Medicaid planning specialist for advice prior to submitting the paperwork. Alabama Medicaid has relatively strict requirements for seniors applying for coverage, and a qualified senior adviser can help prepare seniors' finances and other factors to meet program eligibility guidelines. Because Medicaid is an entitlement, all seniors in Mobile who meet the eligibility criteria can sign up and begin receiving benefits, with no waiting periods or enrollment caps.
To qualify for Medicaid in Alabama, seniors must be citizens or legal residents of the United States and reside in the state of Alabama. Seniors must earn less than 300% of the Federal Benefit Rate, which in 2019, put a cap on income of $2,313 a month for all income sources combined. In addition to the income limits, qualifying Medicaid applicants cannot have more than $2,000 in resources, which includes cash on hand, most investments and many other financial instruments. Some assets are not counted as resources. Seniors are allowed, for example, to own one car for their personal use and personal effects without those being counted. Seniors are also allowed to have up to $585,000 in equity in the home they occupy at the time of application as an exempt resource.
Medicaid Waivers in Mobile
Elderly and Disabled (E&D) Waiver
Alabama seniors who meet institutional Medicaid requirements and have a referral for nursing home care can opt out of residential placement and remain in their own homes in Mobile. The Elderly and Disabled (E&D) waiver pays for many services seniors in Mobile depend on to remain safely in the community, including:
Personal care
Respite care
Adult day care
Home delivered meals
Seniors interested in the program can apply through a Medicaid caseworker. In some cases, applications may be submitted by a designated family member or certified senior adviser.
State of Alabama Independent Living ("SAIL") Program
The State of Alabama Independent Living (SAIL) program pays many of the costs seniors face when transitioning out of residential care and returning home. The SAIL program is open to 660 applicants a year, and income eligibility guidelines apply. Seniors can apply directly, through a Medicaid worker, or via the discharge planner's desk at a participating nursing care home. Benefits covered by the SAIL waiver include:
Case manager services
Personal caregiver service
Accessibility modifications to the home
Personal Emergency Response System (PERS) support, both for the initial setup and the monthly service fee
Some medical supplies
Evaluation, installation and maintenance of certain assistive technology
Intellectual Disabilities (ID) Waiver
The Alabama Department of Mental Health administers the state Intellectual Disabilities Waiver for adults and children with serious cognitive and intellectual disabilities. Seniors who meet program guidelines can use the ID waiver for many of the costs of intermediate-level care, including residential care and protective supervision. Applications may be made on behalf of the senior through the Department of Health website. Some documentation of financial and medical need may be requested.
Living At Home (LAH) Waiver
Seniors in Mobile who have serious cognitive disabilities can remain in their own homes with the help of a Living at Home (LAH) waiver. This waiver covers the cost of personal caregiver support and case management for seniors who waive placement in a residential care facility and remain at home in the community. Income and enrollment limits apply, but applications can go through the Alabama Department of Mental Health website.
HIV/AIDS Waiver
The Alabama Department of Public Health operates the state HIV /AIDS waiver program to assist eligible seniors whose HIV/AIDS status puts them at risk of residential placement. Seniors who meet program guidelines may apply for one of the 150 annual open slots for in-home support services through this program. Applications are handled by the Department of Public Health, which may require documentation of financial eligibility and /AIDS status.
Technology Assisted (TA) Waiver
Seniors in Mobile who depend on complex medical technology to remain safe, and who are at risk of being placed in residential care because of their health needs, may apply to the Alabama Medicaid Agency for a Technology Assisted (TA) waiver.
The TA waiver pays for the purchase, installation and continued operation of complex and expensive medical appliances, such as ventilators and other respiratory aids. Only 40 slots are available each year, though seniors can remain in residential care during the waiting period to join the program, if necessary.
Alabama Community Transition (ACT) Waiver
Seniors with serious disabilities or other long-term health issues who wish to leave residential care and return home may apply for an Alabama Community Transition (ACT) waiver from the Alabama Department of Rehabilitation Services. ACT waivers pay many of the costs of transitioning home, from installation of necessary medical equipment to paying the cost of a caregiver. Most of the funds available through the program are recipient-directed, which puts seniors in control of how care is delivered. Only 200 applications are approved each year, and income restrictions apply.
Personal Choices (PC) Waiver
The Alabama Personal Choices Home Care program pays the cost of having an in-home caregiver for many seniors in Mobile. Seniors can apply for the PC program through the Alabama Medicaid website or by calling 1-800-AGELINE and asking for an application packet by mail. Once approved, seniors are assigned a designated case worker who remains with them for as long as they participate in the program. Seniors enrolled in PC may designate a person of their choice, including a spouse, family member or other loved one, as a caregiver, who may then submit invoices to the state for payment.
Other Financial Assistance Programs in Mobile
Legal Assistance Program of Alabama
Seniors aged 60 and over may be able to get professional legal help with senior-specific issues through the statewide nonprofit law firm of Legal Services Alabama. Seniors in Mobile can apply for help online or by phone at any time, and multiple partner law firms around the state donate time to answering questions and helping with documents free of charge. Covered services include:
Advocacy and representation in court or before judicial bodies
Counseling and advice
Negotiation assistance
Filing and pursuit of appeals
Alabama SenioRx/Wellness Program
Alabama seniors aged 55 and over may be able to get up to a three-month supply of prescription drugs at no cost through the Alabama SenioRx/Wellness Program. To be eligible for the program, seniors in Mobile must meet SSDI income restrictions and have no prescription drug coverage of their own. Seniors who are still in the 24-month Medicare waiting period are eligible to apply, as are seniors living in residential care settings. To apply, seniors can call 1-800-AGE-LINE (1-800-243-5463), or they can reach out to either the Area Agency on Aging (AAA) and Aging & Disability Resource Center (ADRC) for Mobile County.
More Senior Living Resources in Mobile
Resource

Phone Number

Description

Affordable Housing Program
(251) 434-2200
The Mobile Housing Authority operates over 3,000 rental units in 12 public housing properties in and around the city. Seniors who meet income and asset requirements may apply to join the city's waiting list for housing by calling directly or by submitting a pre-application online.
Housing Choice Voucher Program
(251) 434-2300
The Mobile Housing Authority administers the local Housing Choice Voucher program for low-income Mobile seniors. This program was formerly known as Section 8, and it is not the same as the city's public housing or affordable rental programs.
Income and asset limits apply to new applicants, who must sign up for a waiting list until the program opens to new applications. Seniors can join the list by calling or submitting a pre-application online.
Low-Income Home Energy Assistance Program (LIHEAP)
(251) 457-5700
Mobile seniors can get up to 30% off of their home energy bills through the federally funded Low-Income Home Energy Assistance Program (LIHEAP). LIHEAP reduces the monthly premium for home heating and air conditioning, as well as providing some emergency relief for overdue bills or disconnect notices. Applications go through a local Community Action Partnership.
Alabama Weatherization Assistance Program
(251) 457-5700
Mobile seniors can apply for no-cost weatherization services through the Alabama Weatherization Assistance program. This program provides free assessments of home energy needs and pays the cost of approved repairs to improve efficiency and lower the cost of utility bills. Seniors can apply by phone with a local provider agency.
For additional information and planning, please read our comprehensive guide to paying for senior care in Alabama.