Get Pricing & Availability for Assisted Living in Reading, PA
Call (855) 481-6777 for immediate assistance and get more details
Page Reviewed / Updated – July 23, 2020
The 10 Best Assisted Living Facilities in Reading, PA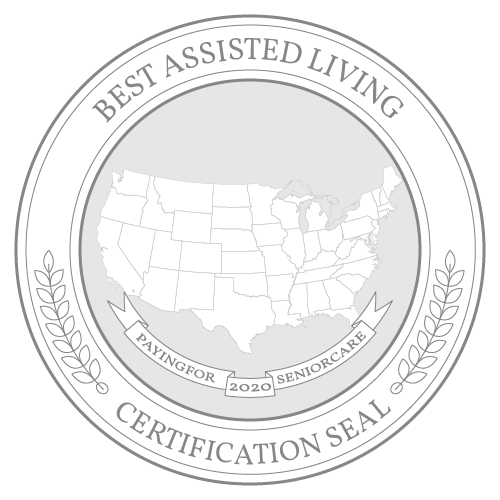 Located in the heart of Pennsylvania, just over an hour away from Philadelphia, Reading is a small city of about 88,000 residents. Thanks to its relatively low cost of living and a highly rated health care system, the city was named one of 2020's Best Places to Retire by U.S. News and World Report.
There are plenty of activities for seniors to enjoy in the Reading area. The region offers all the conveniences of a big city, including shopping centers and restaurants, as well as attractions such as Fairgrounds Farmers Market and The Pagoda, a historical building inspired by Japanese architecture. The city's weather is seasonal but comfortable, with an average summer high of 85 degrees and average winter lows of 21 degrees. Reading is home to multiple world-class health care facilities, including Reading Hospital, that offer 24-hour emergency care.
Check out our list of the top 10 assisted living facilities in Reading. Additionally, find out more about the cost of assisted living in Reading and what financial assistance programs are available.
The Cost of Senior Living and Care in Reading
Assisted living and adult day care services are lower in Reading than the Pennsylvania average, but nursing home care is much more expensive. According to the Genworth 2018 Cost of Care Survey, nursing care costs in Reading are roughly $1,600 higher than average for the state, and in-home care is just slightly more expensive than average.
How much does Assisted Living Cost in Reading?
Reading has fairly low costs for assisted living, with an average of $3,400 per month, compared to Pennsylvania overall at $3,750. Allentown shares the same average as the state, while other nearby areas such as Lebanon and Lancaster are more expensive, with prices of $4,358 and $4,350 per month, respectively.
Scranton is the cheapest area for assisted living in Pennsylvania at an average cost of $2,400 per month, and the most expensive is Philadelphia at $5,318.
How much does Home Care Cost in Reading?
In-home care for seniors in Reading has a monthly cost of $4,362, which is roughly $170 more expensive than the state average of $4,195. Allentown and Lancaster have the same average cost as the state overall, and Lebanon is approximately $380 lower than the Pennsylvania average.
Altoona has the most affordable home care costs, with an average of $3,384 per month, and State College is the most expensive at $4,719.
How much does Adult Day Care Cost in Reading?
Adult day care costs in Reading are slightly below the state average at $1,333 per month. Allentown's average is the same as Pennsylvania overall at $1,408, and Lancaster is just slightly higher, with an average of $1,430. To the west in Lebanon, the average cost is $1,898 per month, which is the highest in the state. In contrast, Johnstown is the cheapest reported in Pennsylvania with an average cost of $867 per month.
How much does Nursing Home Costs in Reading?
Reading is one of the most expensive areas for nursing care in Pennsylvania, with an average cost of $11,209 per month, exceeded only by Allentown at $11,254. The state average is $9,612 per month. In nearby Lebanon, the cost is $9,703 per month, which is slightly higher than average but much more affordable than Reading. Lancaster is higher still, with a monthly average of $10,372.
Johnstown and Pittsburgh are the most affordable areas in the state for nursing care, with average monthly costs of $8,121 and $8,699, respectively.
Financial Assistance Programs in Reading
Medicaid Program in Reading
In Pennsylvania, Medicaid is called Medical Assistance (MA), and it covers a wide range of care, including all federally mandated health benefits, such as visits to the doctor, hospitalization, nursing facility care and limited in-home help. Seniors receive most services at no cost, although they may be asked to pay a small co-pay on some prescription drugs.
Medical Assistance coverage is an entitlement for all eligible residents, and there is no participation cap on these basic services. Seniors and people with disabilities also gain access to the HCBS category of coverage, which provides alternatives for long-term care through the waivers described below.
Pennsylvania Medical Assistance eligibility requirements for seniors:
65 years of age or older
Maximum $8,000 of countable assets
Maximum $2,313 of monthly income
Current resident of Pennsylvania and U.S. citizen (or lawfully admitted alien)
Some assets are exempt, such as the family home and one vehicle. The income and assets belonging to a married couple are treated differently for the purpose of Medical Assistance. In most cases, only the income of the spouse applying for services is counted. Asset limits differ greatly depending on circumstances, such as where each spouse is living and what services they're applying for.Apply for Medical Assistance and other benefits using the COMPASS online tool, or call the helpline on (800) 692-7642 during business hours. Seniors and caregivers in Reading can also visit the Berks County Assistance office at 625 Cherry Street or call (610) 736-4211.
Medicaid Waivers in Reading
Community HealthChoices (CHC)
The CHC program is now mandatory for all residents seeking long-term support and care services from Medicaid. It's a managed care program that groups together many services and benefits of previous state-run programs.
Community HealthChoices covers all Medicaid long-term services and supports, such as assistive devices, home and vehicle modifications, therapies, benefits counseling, meal delivery, home health aides and nursing.
CHC also covers all Medicaid physical and behavioral health benefits, such as nurses, chiropractors, vision, dental, medical equipment, inpatient and outpatient hospital services, as well as various in-home services.
Eligibility requirements:
Aged 21+
Eligible for Medicaid (MA) and Medicare, or eligible based on the need for a nursing level of care
Apply for coverage online at the Community HealthChoices website, or call the helpline on (844) 824-3655 during business hours for more information.
Read more about the benefits and services in our Pennsylvania CHC guide.
Services My Way (SMW)
The SMW program gives Medicaid recipients more control over how their allocated funds are being spent. This service model is known as self-directed care, because the recipients can hire and fire their own caregivers and source their own medical supplies, as opposed to the state choosing where and from whom residents receive Medicaid-funded services.
This is a voluntary program, and assistance is available from consultants to make sure seniors stay with the service plan budget. Seniors can also select a relative or other trusted person to act as their representative in choosing an appropriate spending plan.
Apply for the Services My Way program by contacting a case manager or the Medicaid managed care organization (MCO) currently providing services. Alternatively, seniors and caregivers in Reading can contact the Berks County Area Agency on Aging, which is partnered with the state to help elderly residents. Call (610) 478-6500 during business hours. Read more about this program in our Pennsylvania Services My Way guide.
Other Financial Assistance Programs in Reading
Options Program
The Options program is designed specifically for seniors who are ineligible for long-term services and supports (LTSS) through Medicaid. LTSS and the Options program share the same goal: allow seniors to remain independent for as long as possible, and ultimately save taxpayer money that would've been spent on nursing facilities.
Options isn't an entitlement program, and all other possible funding sources must be considered before an applicant is approved.
Applicants must be aged 60+ and in need of assistance with activities of daily living. They must also be a Pennsylvania resident and U.S. citizen, or otherwise lawfully permitted to receive services.
Contact the Berks County Area Agency on Aging to arrange an assessment. This AAA is based in Reading, and staff will handle the application process after the assessment. Call (610) 478-6500.
Read more about the services available in our Pennsylvania Options guide.
Pharmaceutical Assistance Contract for the Elderly
PACE is the state-run pharmaceutical assistance program in Pennsylvania that helps low-income seniors pay for drugs – not to be confused with the Medicare system called PACE that operates in other states.
Coverage under the Pharmaceutical Assistance Contract for the Elderly is based on income and whether the applicant receives Medicare Part D. Although Medicare coverage isn't required, those without it will be placed on PACE plans with slightly higher premiums.
This program is useful for people who can't qualify for Medicaid. It has income limits for each category, but it's much more lenient on assets compared to Medicaid.
Apply online for the Pharmaceutical Assistance Contract for the Elderly, or call (800) 225-7223 for assistance. Printable forms for mailed applications are also available on the website.
Read more about eligibility and services provided in our Pennsylvania PACE guide.
Loans for Assistive Technology and Home Modifications
Seniors and people with disabilities in Reading may benefit from a low or no-interest loan from the non-profit Pennsylvania Assistive Technology Foundation. This may be a useful option for people who wish to remain in their own home and need funds to upgrade or modify parts of the house and vehicle.
Loans are generally small and short-term, and cover all kinds of assistive technology, such as wheelchairs and ramps, lowered countertops, alarm systems and hearing aids. Various kinds of electronic devices are also covered, including computers and tablets, if they're bought for assistive purposes.
The applicant's credit history and debt-to-income ratio is assessed, and it must be shown that they're able to repay the loan and that they're in genuine need of assistive technology. A limited number of grants are also available for eligible applicants.
Visit the Pennsylvania Assistive Technology Foundation website to learn more and apply for a loan online, or call (484) 674-0506 with any questions.
Read more about this topic in our PATF loans guide.
Pennsylvania Domiciliary Care Program
The Domiciliary Care program is available for eligible adults (18+) who need help with activities of daily living, such as hygiene or mobility reasons, and can no longer safely live by themselves. Members of this program live in family-like settings of no more than three residents.
Private residences and caregivers are used in this program, as opposed to large facilities with many staff members. However, the caregiver can't be related to any of the residents. All homes and caregivers are certified and must pass regular inspections from the state.
Apply for this program or ask questions by calling the Berks County Area Agency on Aging. Local AAA staff will then assess the applicant and find a placement in the program. Call (610) 478-6500 for more information.Read more about the requirements and benefits in our Pennsylvania Dom Care guide.
More Senior Living Resources in Reading
| | | |
| --- | --- | --- |
| Resource | Phone Number | Description |
| Reading Housing Authority | (610) 775-4813 | The RHA is responsible for local management and distribution of funds for the federal Section 8 rent assistance program, otherwise known as Housing Choice Vouchers, which helps low-income residents pay their landlords. It also manages several public housing properties in the area for those on a moderate income. |
| Berks County Housing Authority | (610) 370-0822 | The BCHA is responsible for the Section 8 program at the county level, and it also manages over 200 units of public housing for low-income residents, including seniors and people with disabilities. |
| Market Square Apartments | (717) 291-1911 | This apartment building on Penn Street in Reading has 38 units with one or two bedrooms designated for seniors (55+) who are on a low income. Section 8 vouchers are accepted. Income limits apply and rent includes some utilities. |
| Skyline View Apartments | (717) 291-1911 | This apartment building in Reading has 140 units for low-income seniors aged 55 and above. Section 8 vouchers are accepted. One-bedroom units only. |
| Help Paying Utility Bills – Berks County Assistance Office | (610) 736-4228 | Contact the County Assistance Office for help paying home heating bills. Funding is provided through the federal Low-Income Home Energy Assistance Program based on the income of applicants. |
For additional information and planning, please read our comprehensive guide to paying for senior care in Pennsylvania.