Get Pricing & Availability for Assisted Living in Philadelphia, PA
Call (855) 481-6777 for immediate assistance and get more details
Page Reviewed / Updated – July 19, 2022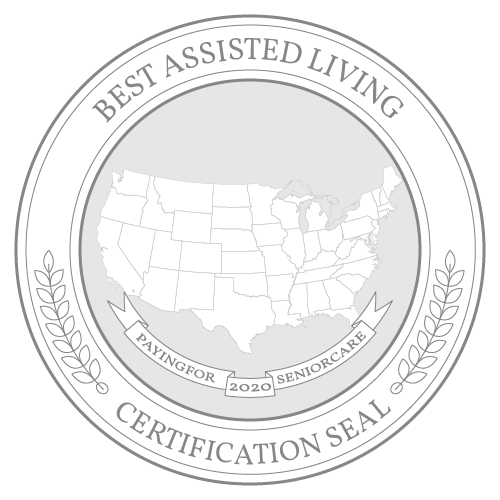 Philadelphia is one of the largest and oldest major cities in the United States, rich with history and full of things to do for active seniors. While the cost of living in the city is slightly higher than the national average, seniors in the City of Brotherly Love can expect to pay around 2% less for health services. Assisted living in the city is very expensive compared with the rest of the state. At $5,685 a month, assisted living in Philadelphia costs more than $1,500 more than the $4,100 monthly average for the rest of Pennsylvania.
Pennsylvania has a relatively senior-friendly tax policy. Benefits from Social Security aren't taxed at the state level, and most types of retirement income are also exempt. Seniors aged 60 and over may qualify for a number of tax discounts, and while property taxes in the state can be high, sales taxes are generally lower than the national average.
This guide outlines the average monthly cost for assisted living in Philadelphia and lists some helpful resources to support seniors.
The Cost of Assisted Living and Care in Philadelphia, PA
According to the 2021 Genworth Cost of Care Survey, seniors in Philadelphia pay $5,685 a month for assisted living care.
Philadelphia's assisted living costs are $1,585 a month higher than the Pennsylvania state average of $4,100 per month. The national average is $4,500 for similar care services. Philadelphia is an outlier in Pennsylvania for assisted living costs. Most communities in the state have lower averages, such as Pittsburgh ($,3,250) and Scranton ($2,875). Allentown is closer to the average cost in Philadelphia at $4,784 a month for assisted living.
Philadelphia: $5,685
Pennsylvania: $4,100
United States: $4,500
Pittsburgh: $3,250
Allentown: $4,784
Scranton: $2,875
The Cost of Other Types of Senior Care in Philadelphia, PA
Assisted living is not always the right choice for seniors. In some cases, other types of senior living arrangements are more appropriate and affordable. Adult day health care, for example, costs an average of $1,777 a month in Philadelphia, while in-home care and home health care cost $5,329 and $5,339 a month, respectively. Seniors in Philadelphia can expect to pay $11,437 a month for a semiprivate room at a nursing home, while private rooms average $12,897.
In-Home Care: $5,329
Home Health Care: $5,339
Adult Day Health Care: $1,777
Assisted Living Facility: $5,685
Nursing Home Facility (semiprivate room): $11,437
Nursing Home Facility (private room): $12,897
Financial Assistance for Assisted Living in Philadelphia, PA
Other Ways To Pay for Assisted Living in Philadelphia, PA
Since not everyone can afford to pay for assisted living out-of-pocket, it's important to find alternative methods to help make assisted living more affordable. Some of these options include:
Veterans Benefits
Life Insurance Policy
Long-Term Care Insurance
Reverse Mortgage
For additional information and planning, read our comprehensive guide to paying for senior care in Pennsylvania.
Free Resources for Seniors in Philadelphia, PA
Seniors in Philadelphia don't have to manage their issues alone. A wide range of free and low-cost resources is available in the area to help with finding and paying for assisted living care, as well as many other benefits to help seniors in the community.
| | | |
| --- | --- | --- |
| Resource | Contact | Service |
| Philadelphia Corporation for Aging (PCA) | (215) 765-9040 | PCA is the Philadelphia area's designated Area Agency for Aging. Located on North Broad Street, the center serves Philadelphia seniors aged 60 and over with information and referrals for health care, public benefits and financial matters. Direct nutritional and financial aid is available for seniors who qualify, and educational programs are open to seniors on topics as diverse as diabetes management, senior fitness and managing finances. |
| PA MEDI | (800) 783-7067 | PA MEDI is Pennsylvania's no-cost source for reliable Medicare, Medicaid and Social Security information. The agency offers expert advice about eligibility, applications and appeals for benefits, as well as information and referrals for long-term care insurance and other care-related matters. Information and inquiries are kept strictly confidential, and service is available by phone. |
| Philadelphia Legal Assistance | (215) 981-3800 | Philadelphia Legal Assistance offers free and low-cost unbiased and confidential legal services for seniors and other Philadelphia residents with limited resources. Licensed and practicing attorneys can help with understanding contracts, planning around estate and inheritance matters, managing care-related issues and referrals for more intensive legal assistance than the center can provide. Seniors can get help through the center with Medicare, Medicaid and Social Security appeals, disability issues and various elements of senior law that affect quality of life, health and safety for seniors. |
| Philadelphia VA | (215-823-5800 | The vet centers in Philadelphia are staffed with experienced volunteers who can help eligible veterans find and apply for benefits they may be entitled to, both for veteran-specific and general assistance programs. Case manager support is available to help with submitting applications for aid, pension and disability benefits and with finding health services. Health care is also available directly through the VA hospital and medical offices in town. |
| Senior Centers | (215) 685-2736 | Philadelphia Parks & Recreation operates six senior centers in and around the city. These centers are open to all local residents aged 55 and over, and they can be valuable resources for keeping in touch with other seniors and lifelong learning classes outside of what's provided in assisted living. Facilities offer free and reduced-cost congregate meals, and they host regular social events such as senior dances and movie showings. Games, fitness services and other recreational activities are listed on the department's community calendar. |
Rules and Regulations for Assisted Living Facilities in Philadelphia, PA
Assisted Living Communities in Philadelphia are required to follow a set of rules and regulations that are determined by the state. For an overview of those rules and regulations, see the information below. For more specific information, talk with your local community or Area Agency on Aging.
The 10 Best Assisted Living Facilities in Philadelphia, PA