Get Pricing & Availability for Assisted Living in Philadelphia, PA
Call (855) 481-6777 for immediate assistance and get more details
Page Reviewed / Updated – November 05, 2020
The 10 Best Assisted Living Facilities in Philadelphia, PA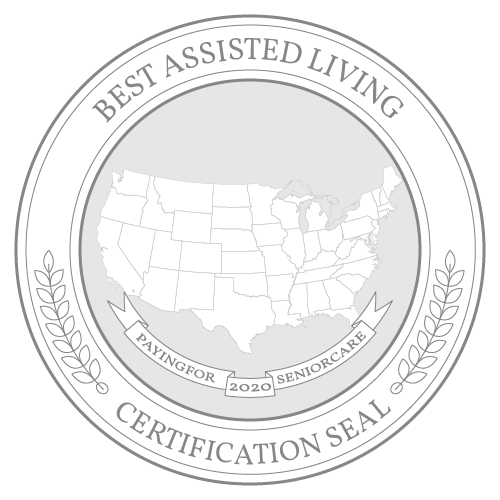 Located on Pennsylvania's southeastern border along the shores of the Delaware River, Philadelphia is a large, bustling city filled with history and charm. As home to over 1.5 million people, 13.2% of Philadelphia's residents are aged 65 and older, and the city ranks as the sixth-largest in the nation based on population.
The iconic Liberty Bell, Philadelphia Museum of Art, and Independence Historic National Park are just a few of the historical sites that dot the cobblestone-lined streets. Seniors will find there's plenty of unique neighborhoods, museums and shopping areas to explore, while nearby Amish Country is a popular day-trip destination. There's also a number of nationally ranked hospitals in Philadelphia, including Thomas Jefferson University Hospitals and the Pennsylvania Hospital.
Take a look at our picks for the 10 best assisted living facilities in Philadelphia and the surrounding areas to see if there's a community that's right for you or your loved ones. Additionally, find out more about the cost of assisted living in Philadelphia and what financial assistance programs are available.
The Cost of Senior Living and Care in Philadelphia
The cost of senior care in Philadelphia is more expensive than the state median in every category, according to the 2018 Genworth Cost of Care Survey. Assisted living care is particularly expensive in the City of Brotherly Love, costing $1,589 more per month than the state average. Other types of care range from $260 – $760 more in Philadelphia than Pennsylvania averages.
Home health services cost almost $400 more than the Pennsylvania median of $4,195. Adult day care costs $260 more, and few areas are more expensive than Philadelphia. Seniors in the area should expect to pay $10,372 per month — $760 more than the state median and nearly $3,000 higher than the national median of $7,441.
How much does Assisted Living Cost in Philadelphia?
Philadelphia's monthly assisted living costs are some of the most expensive in the state: $5,318. In comparison, Scranton's average monthly cost is only $2,400 — less than half of what Philadelphia seniors pay. Erie is the closest in price, but it is still about $750 less per month at $4,588.
Costs in Allentown are right in line with the state average at $3,750, while Altoona is just a bit higher at $3,765. Both areas run approximately $1,500 less than Philadelphia.
Philadelphia is not the only area to run higher than the state median. Costs in Lebanon average $4,358, which is less than the Philadelphia average but $600 higher than the state.
How much does Home Care Cost in Philadelphia?
Home care costs are fairly middle-of-the-road in Philadelphia at $4,576. Though this is about $400 more than the state average, it is only $200 more than the Reading average of $4,362.
State College is the most expensive area for home health services, with an average cost of $4,719, making it about $150 more than in Philadelphia. Other inexpensive areas like Johnstown, Lebanon and Altoona fall between $3,300 – $3,900.
How much does Adult Day Care Cost in Philadelphia?
Philadelphia seniors can expect to pay $1,668 per month for adult day care services, which is $260 more than the state median. The most expensive area in Pennsylvania is Lebanon at $1,808, which is $230 more than Philadelphia.
On the other end of the scale are areas like Johnstown and State College, where adult day care services average a modest $867 per month. That's about $800 less than Philadelphia. Most areas, like Scranton, Altoona, Reading and Erie, fall between $1,300 – $1,500, which is fairly comparable to the costs in Philadelphia.
How much does Nursing Home Costs in Philadelphia?
Nursing home care in Philadelphia tops five figures with an average price of $10,372. While that is $460 more than the state median, it is well below the most expensive areas. Allentown seniors can expect to pay $11,254, while Reading is just below that at $11,209. Both are more than $800 higher than Philadelphia.
Nursing home costs are generally high in Pennsylvania, with even the least expensive area, Johnstown, carrying an $8,121 monthly cost. While that is nearly $2,200 less than Philadelphia, it is still $680 more than the national average. The cost of nursing home care in most areas of Pennsylvania falls between $8,600 – $9,600 per month, slightly less than the cost in Philadelphia.
Financial Assistance Programs in Philadelphia
Medicaid Program in Philadelphia
Pennsylvania offers optional enrollment in Medicaid programs for financially and medically needy seniors in Philadelphia. Commonly known as Medical Assistance, the program receives both federal and state funding to help seniors with the costs of personal care services, assisted living facilities, nursing homes, or adult day care. Under certain waivers, Medical Assistance will even help with the costs of covered home care services for Philadelphia area seniors.
Basic Medical Assistance enrollment is an entitlement program. All seniors who meet the eligibility requirements are able to receive covered services. Some waiver programs may not be entitlement programs, and waiting lists may apply.
To qualify for Medical Assistance, Philadelphia seniors must:
Be a U.S. citizen, legal alien or permanent resident
Live in Pennsylvania
Earn no more than 300% of the Federal Benefit Rate ($2,313 in 2019)
Retain a maximum of $8,000 in assets
Medically needy seniors may qualify for a spend-down option that takes the cost of care into account when making an eligibility determination.
Seniors in Philadelphia may also qualify for the Medical Assistance and Payment of Long-Term Care Services program. Under MA LTC, both home and community-based services and long-term care facility services are included. Qualifying for MA LTC is identical to the standard Medical Assistance process, with one notable exception: Seniors must have a demonstrated need for long-term care services.
To prove eligibility, seniors must obtain a form from their doctor that details the medical necessity. That form is then reviewed by the local Department of Human Services.
Seniors in Philadelphia who may be in need of Medical Assistance can apply:
Using the state's COMPASS website via an online portal
Over the telephone by calling the Mayor's Commission on Aging at (215) 686-8450
In person at the Philadelphia County Assistance Office Headquarters on Market Street
By mail at 801 Market Street, Philadelphia, PA 19107
Medicaid Waivers in Philadelphia
Attendant Care Waiver
For younger seniors below age 60, the Attendant Care Waiver may be an option. Seniors who need help with activities of daily living like mobility and grooming may qualify provided they have a confirmed diagnosis that shows they will need this assistance for at least 12 consecutive months.
Seniors who opt to receive assistance through the AC Waiver must be mentally alert and up to handling the task of directly managing their care provider. This includes taking on the selection process, hiring a provider and firing an attendant if necessary. Seniors will also be responsible for managing the financial and legal aspects of this program.
To qualify, seniors must meet Medical Assistance financial and asset eligibility requirements and demonstrate the appropriate level of need. To apply, contact the PA Independent Enrollment Broker at (877) 550-4227.
Living Independence for the Elderly (LIFE)
The Living Independence for the Elderly (LIFE) program offers a managed care solution that is designed to help seniors age in place. It may be more familiar under the national name, Program of All-Inclusive Care for the Elderly (PACE).
This program offers a comprehensive solution for senior services including:
Adult day care services
In-home supportive care
Meal preparation or delivery
Medical and nonmedical transportation
Skilled nursing care
Emergency care
To qualify, seniors must be at least 55 years old and meet the financial requirements determined by the Philadelphia Department of Human Services or be financially able to privately pay for services. Seniors must also require nursing home-level care and live in a community served by a LIFE provider. There are three LIFE providers in the Philadelphia area:
To apply for the LIFE program, fill out the online form or call the Intake Department at (866) 419-1693.
Other Financial Assistance Programs in Philadelphia
Pennsylvania Domiciliary Care Services for Adults (PA Dom Care)
In Philadelphia, seniors who might otherwise need assisted living or nursing home care may be eligible to enroll in the Domiciliary Care Services for Adults program — commonly referred to as Dom Care. This program allows seniors to live in a homelike setting in the community. It is available to all adults ages 18 and older who need help with ADLs and cannot live alone. Dom Care providers invite qualified participants into their homes and provide the needed care, support and supervision in a family setting.
Unlike an assisted living facility, Dom Care residences are small and house no more than three individuals who need assistance. Each year, the provider's home is inspected to ensure that it meets health and safety standards. Qualified homes that pass inspection are then certified for the year. Under this program, residents receive room, board and care services at less than they would pay for a similar level of care in an institutional setting. Family members are not eligible to become Dom Care providers for their relatives, but friends can as long as they pass the associated certification process and background checks.
To qualify, seniors must meet the financial eligibility requirements of the program. Currently, that means seniors must be eligible for Supplemental Security Income (SSI), which equates to a maximum monthly income of $750 for individual applicants. For more information about the program, click here.
Pennsylvania Assistive Technology Foundation (PATF)
For Philadelphia seniors who need to make home modifications, the Pennsylvania Assistive Technology Foundation may be an option. This organization offers zero interest or very low interest loans to help cover the cost of changes like the addition of wheelchair ramps or railings. It may also help with assistive technologies like a motorized wheelchair or hearing aids. For some very low-income seniors, partial grants may be available.
Currently, income guidelines for grants require a senior to earn no more than 200% of the Federal Poverty Level, which is $24,980 in 2019. Loan applications are less restrictive and do not have the same income guidelines. When applying, Philadelphia seniors must include a letter detailing the type of modifications and assistive technology that the loan will help pay for and why a senior needs these changes. For more information about the program, click here.
Pennsylvania's Options Program: Home Care Services and Support
Pennsylvania's Options Program offers Philadelphia seniors help with care services received in the home. This may include personal care, home health services or delivered meals. Family members caring for an aging loved one may also receive assistance with services like adult day care, respite care and transportation services. This is not an entitlement program, so there may be a waiting list for some or all available services.
Applicants go through a comprehensive assessment to determine the level of help they need to function at home. Some seniors may qualify for some parts of the program with no financial restrictions; however, for direct financial help and for services not covered under Medical Assistance, the financial guidelines are as follows:
Maximum income of no more than 300% of the FPL for individual applicants
Married couples may earn a monthly maximum of $4,228 to qualify for assistance
Those who earn less than 133% of the FPL are eligible for services at no cost. Those between 133% and 300% may be charged a sliding scale fee for services. The estimated maximum benefit under this program is $765 per month. Find out more about the eligibility requirements and covered services here.
Community Healthy Choices Program
The Philadelphia County DHS Area Agency on Aging administers the Community Healthy Choices program. This program covers the costs associated with services like home-delivered meals, adult day care, home health aides and personal emergency response systems.
Eligible Philadelphia seniors are U.S. citizens with a valid Social Security number who live in the city. Seniors must be eligible for Medicare and meet any additional financial requirements established by the Philadelphia Department of Human Services.
Seniors can apply via the following methods:
Online at the state's COMPASS site
By phone through the Independent Enrollment Broker (IEB) at (877) 550-4227
For more information about eligibility and program benefits, click here.
Services My Way (SMW) Program
The Services My Way program works hand-in-hand with the Community Healthy Choices Program to give seniors more control over who takes on a caregiving role. Those already enrolled in the CHC program may choose to use the Cash & Counseling model to direct their care. With this approach, seniors can hire friends, family members or a qualified employee to provide needed assistance.
To be eligible, seniors must be enrolled in Medicaid and have a demonstrated need for assistance with ADLs. For more information about this program, click here.
More Senior Living Resources in Philadelphia
| | | |
| --- | --- | --- |
| Resource | Phone Number | Description |
| Pharmaceutical Assistance Contract for the Elderly | (800) 225-7223 | The PACE program offers financially eligible seniors assistance with the cost of prescription drugs. Approved applicants pay only a $6 or $9 co-pay for prescriptions with no monthly premium. Those with higher incomes may be eligible for cost-sharing options through this program. |
| LIHEAP | (866) 857-7095 | LIHEAP offers low-income seniors grants to help pay outstanding utility bills. In Philadelphia, grants range between $200-$1,000 per year. Some applicants may also qualify for a 20% reduction in the cost of utilities. |
| UESF | (215) 972-5170 | UESF offers income-eligible Philadelphia seniors grants designed to prevent utility shut-offs and assistance with oil heating fuel delivery. Assistance is available once every two years, and combined funding is designed to bring the current bill to a zero balance. |
| Philadelphia Housing Authority | (215) 684-4000 | The Philadelphia Housing Authority manages several low-rent housing options specifically for seniors. They also offer a list of privately owned senior housing complexes that have individual waiting lists. Low-income housing is often highly sought after, and some programs may have closed waiting lists. |
For additional information and planning, please read our comprehensive guide to paying for senior care in Pennsylvania.