Get Pricing & Availability for Assisted Living in Pittsburgh, PA
Call (855) 481-6777 for immediate assistance and get more details
Page Reviewed / Updated – September 30, 2022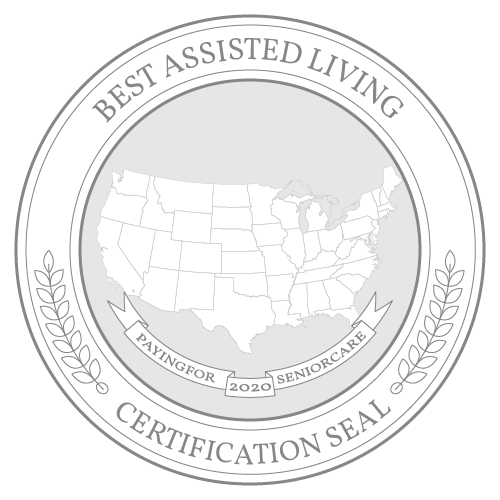 As Pennsylvania's second largest city, Pittsburgh is an affordable place to retire. Its overall cost of living is about 12% lower than the national average and 5% below the state average. Although groceries, utilities and transportation expenses cost slightly above the national average, Pittsburgh's housing and health care costs are remarkably inexpensive. Seniors can expect to pay an average of $3,250 per month for assisted living, which is significantly lower than both Pennsylvania and United States averages.
In addition to Pittsburgh's cost saving benefits for retirees, Pennsylvania is generally a tax-friendly state. Social Security benefits and retirement account withdrawals are not taxed, while public and private pensions are tax-exempt for seniors 60 and older.
In addition to providing a list of the best assisted living facilities in Pittsburgh, PA, this guide provides an overview of the cost of assisted living in Pittsburgh, as well as average costs for other types of care. Additionally, find a list of free and low-cost services that provide seniors with a variety of assistance in their communities.
The Cost of Assisted Living in Pittsburgh, PA
Pittsburgh's average assisted living cost of $3,250 per month is lower by $850 compared to the Pennsylvania average, based on Genworth's 2021 Cost of Care Survey. The City of Bridges is also cheaper by $1,250 compared to the national median. The Keystone State's most affordable area is Johnstown at $2,725. Altoona and Erie cost over $4,000. Philadelphia is at the top end at a cost of $5,685.
Pittsburgh: $3,250
Pennsylvania: $4,100
United States: $4,500
Johnstown: $2,725
Erie: $4,585
Altoona: $4,030
Philadelphia: $5,685
The Cost of Other Types of Care in Pittsburgh, PA
At $3,250 per month, assisted living is the most affordable care option that already covers room and board, 24-hour supervision and social/recreational programs. Seniors who prefer to stay in their homes may opt for in-home care or home health care, both with average monthly costs of $5,339. Adult day health care provides nonresidential support and is the most affordable option at $1,495. For those who need 24-hour skilled care, nursing homes cost the most at $9,733 a month for semi-private and $10,798 for private accommodations.
Assisted Living Facility: $3,250
In-Home Care: $5,339
Home Health care: $5,339
Adult Day Health Care: $1,495
Nursing Home Facility (semi-private room): $9,733
Nursing Home Facility (private room): $10,798