Get Pricing & Availability for Assisted Living in Columbia, MO
Call (855) 481-6777 for immediate assistance and get more details
By clicking "Get Pricing & Availability" I am providing express written consent to receive calls including automated/pre-recorded calls and automated texts for which I may incur a cost, as well as emails from Caring and its partners, about senior living solutions or Medicare insurance. I understand I am not obligated to provide this consent to utilize Caring's service(s). I acknowledge I was able to review the Agreement to be Contacted, Terms of Use, and Privacy Policy. This site is protected by reCAPTCHA and the Google Privacy Policy and Terms of Service apply.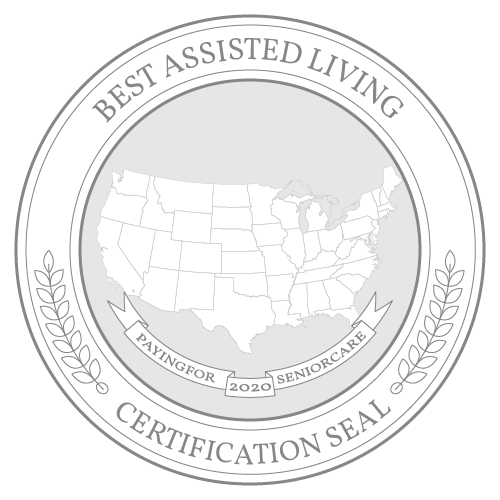 Built around the University of Missouri, Columbia, MO, offers seniors a vibrant modern atmosphere supported by a thriving arts and culture community and a robust offering of locally owned shops and restaurants. Regular events are hosted by the parks and recreation department that give plenty of opportunities to gather as a community to the area's 123,195 residents, of whom 10.6% are seniors age 65 and over.
Cost of living is low in Columbia, MO, making it an attractive location to retire for seniors on fixed budgets. Although winter weather is considered cold in the area, it typically only receives 16 inches of snow annually, which is lower than national averages, and it has three months each year with comfortable temperatures. Outdoor leisure opportunities are plentiful thanks to numerous nearby parks, trails and golf courses, and there are several local teams available for sports enthusiasts to root for during seasonal games.
The cost of assisted living services in Columbia, MO, is $2,900, which is on par with the state average of $3,000 per month. Both prices are significantly lower than the national average of $4,300.
Check out the top features of the best local communities in our list of the top 10 assisted living centers in Columbia.
Cedarhurst of Columbia
Cedarhurst of Columbia made our top 10 list thanks to its highly individualized services, which include care and activity plans tailored to meet the needs and preferences of each resident. The multi-acre campus features comfortable assisted living apartments and multiple common spaces, such as a restaurant-style dining room, movie theater and library. A state-of-the-art wellness center offers residents therapy services and exercise programs designed to improve their mobility and coordination. Seniors' physical conditions are carefully monitored during regular health assessments by licensed nurses, and medications are tracked and distributed through an on-site pharmacy to ensure accuracy.
See Full Description
Features
Customizable dining hours and meals

Outdoor fireplace, courtyards and raised garden beds
Hillcrest Assisted Living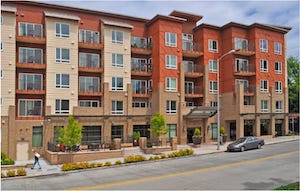 Hillcrest Assisted Living offers seniors cozy private and semiprivate rooms in an intimate, non-institutionalized setting. Situated on a peaceful rural property, the community is modeled after a family-style home, and its staff members regularly arrange group events to encourage social bonds between residents. Indoor and outdoor recreational activities and exercise programs are provided to help keep seniors engaged and active. Residents are carefully monitored by staff members 24 hours a day, and trained medication aides are available to administer prescriptions. Enticing meals are served daily, and the nutritionally balanced dishes can be customized to meet dietary restrictions.
See Full Description
Features
Beautiful country views

On-going staff training
Bluff Creek Terrace
Bluff Creek Terrace provides a wide range of services and amenities to support seniors' overall well-being and independence, including 24-hour assistance and customizable assisted living care. Residents are treated to spacious studio apartments, which are equipped with an attached full bath to safeguard their privacy. Residences also feature a kitchenette in addition to an emergency call system, individual climate controls and a wireless internet connection. Meals are prepared fresh three times a day, and the seasonal menus feature made-to-order breakfast omelets, signature desserts and sides. A robust calendar of activities is created each month, with live music, Bible studies and intergenerational events among the regular offerings.
See Full Description
Features
In-room dining options

Pet-friendly
Colony Pointe
Colony Pointe is a continuing care retirement community located on a beautifully landscaped property with mature trees. Its numerous senior living services, which include customizable assisted living plans, are designed to help residents continue to live independently as they age and their needs change. Senior-friendly fitness programs such as tai chi, stretching and meditation are held regularly in a dedicated exercise space to promote healthy activity. Seniors can choose to dine in the community dining hall or the privacy of their apartment, and the delicious meals include seasonal selections, desserts and home-style fare.
See Full Description
Features
Volunteer opportunities and outreach programs

NU-Step bike and weight station
Lenoir Woods
Lenoir Woods ranks highly among senior living communities in Columbia due to the sweeping range of services and amenities offered on its 30-acre campus. In addition to its professional assisted living services and 24-hour staff, highlights of the continuing care retirement community include therapy programs and a fully equipped wellness clinic. An indoor pool and gym are on-site to help residents pursue their fitness goals. Wooded walking trails, a dog park and gardening activities offer opportunities for outdoor exercise and recreation. Dedicated studios are available for artists, woodworkers and potters, and furnished common areas let seniors relax and socialize with their peers.
See Full Description
Features
Variety of dining venues

Chaplain-led worship services
The Cottages at Mill Creek
The Cottages at Mill Creek Village offers seniors holistic care options that focus on improving their overall physical and emotional well-being. Caregivers are on hand 24/7 to answer assistance calls and monitor medications. Life enrichment programming is created daily by dedicated staff members, who also host games, parties and outings to ensure residents can enjoy recreational and social opportunities. Seniors live in beautiful studio and one-bedroom apartments that have full baths and kitchenettes, and the roomy floor plans make it easy for individuals with limited mobility to maneuver around in comfort.
See Full Description
Features
Educational classes

Aging in place
Churchill Terrace
Churchill Terrace strives to ease the daily burden on seniors through extensive senior living services and on-site conveniences such as a beauty salon, fitness center and pharmacy. Housekeeping and laundry services are provided, and the friendly staff members fix fresh meals three times a day to ensure seniors receive proper nutrition. Assistance with personal care, medication management and companionship is available 24/7 by trained staff members. Regular activity and exercise programs are created using a holistic care model that focuses on seven dimensions of wellness, including social events and religious activities.
See Full Description
Features
Group outings

On-site therapy and rehabilitation
Hartmann Village Senior Living
Hartmann Village Senior Living uses inviting common spaces and engaging social programming to nurture a strong community spirit among residents. Big-screen televisions are available in a family-style living room, and seniors enjoy outdoor leisure times on a comfortably furnished patio overlooking a large yard. A beautifully decorated dining space is available for individuals to eat and converse in a group setting, and the delicious meals are served restaurant-style by gracious staff members. Assistance with personal care is available 24 hours a day, and seniors have access to an on-site beauty salon to help them maintain their appearance.
See Full Description
Features
Complimentary transportation to medical appointments

Daily activity and exercise programming
Primrose Retirement Community of Jefferson City
Primrose Retirement Community of Jefferson City receives top marks by seniors and their families for its modern assisted living apartments and trained caregivers that provide gracious 24-hour support and supervision. Residences are equipped with an emergency response system and cable television, and pets can be kept for companionship. On-site amenities include a billiards room, library, movie theater and computer lounge. Activities are held daily, including worship services by multiple denominations, group games, craft projects and fitness classes. Therapy, salon and skilled nursing services are available, and off-site transportation is frequently scheduled so seniors can enjoy outings with their peers.
See Full Description
Features
Ice cream parlor and bistro

Generous storage and closet space
Westbrook Terrace
Westbrook Terrace uses beautiful interior decor to create inviting common spaces for seniors to relax with their peers. Its features a fireplace and piano in a family-style living room, and residents can welcome guests in a lovely entrance filled with natural lighting and comfortable furnishings. Secured patios provide safe spaces for seniors to relax outdoors, and the spacious grounds are covered in flower beds and trees to ensure residents can enjoy scenic views of nature. Three nutritious meals are served each day in a spacious dining room, and seniors can order from a variety of seasonal selections restaurant-style.
See Full Description
Features
Beauty salon

24-hour staffing