Get Pricing & Availability for Assisted Living in Vancouver, WA
Call (855) 481-6777 for immediate assistance and get more details
Page Reviewed / Updated – September 25, 2020
The 10 Best Assisted Living Facilities in Vancouver, WA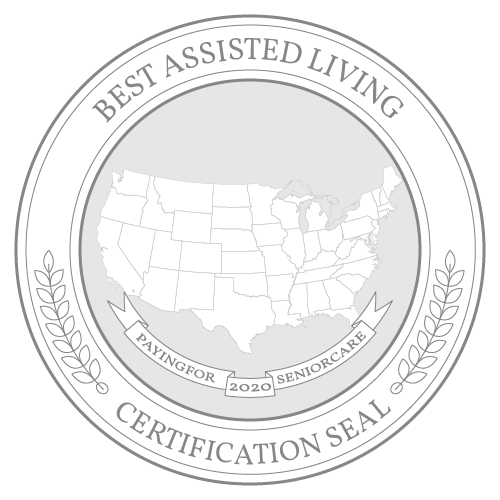 Located on the banks of the Columbia River in the state of Washington, Vancouver provides scenic views of Mt. Hood, Mt. Rainier, and Mt. St. Helens. It's an easy two-hour drive to the rugged shores of the Pacific Ocean and slightly over an hour to the Cascade Mountain Range. In 2017, Vancouver was named the sixth-best city in the country in which to retire. A vibrant arts and culture scene and access to a variety of outdoor activities helped put Vancouver near the top of the list.
Those over the age of 65 comprise slightly more than 15% of the total population of Vancouver, and Washington residents enjoy a lack of personal income tax, which can help stretch retirement budgets. There are several hospitals in Vancouver, and the state-of-the-art teaching facility, Oregon Health & Science University Hospital, is located across the river in Portland, Oregon. Vancouver's weather is cool and wet during winter and warm and sunny in the summer.
Note: Information for Vancouver was not available, so data from the nearest city, Portland, Oregon, was used.
Check out our list of top 10 assisted living facilities in Vancouver to see if any are a good match. Additionally, find out more about the cost of assisted living in Vancouver and what financial assistance programs are available.
The Cost of Senior Living and Care in Vancouver
How much does Assisted Living Cost in Vancouver?
How much does Home Care Cost in Vancouver?
How much does Adult Day Care Cost in Vancouver?
How much does Nursing Home Costs in Vancouver?
Financial Assistance Programs in Vancouver
Medicaid Program in Vancouver
Other Financial Assistance Programs in Vancouver
More Senior Living Resources in Vancouver
| | | |
| --- | --- | --- |
| Resource | Phone Number | Description |
| Vancouver Housing Authority | (360) 694-2501 | The Vancouver Housing Authority offers several programs to help low-income residents find affordable housing. The Section 8 Program includes Housing Choice Vouchers and Project Based Vouchers and elderly people are among those given priority on the waitlist. |
| Low-Income Home Energy Assistance Program (LIHEAP) | (855)353-4328 | The Low-Income Home Energy Assistance Program offers grants to help eligible residents pay for heating options, including electricity, natural gas, oil, wood and propane. Eligibility is based on income, household size and typical home heating costs. |
| Washington State's Volunteer Services (VS) | (206) 328-5696 | Volunteer Services are available to people aged 60 years and older who have limitations in their ability to function, as well as people aged 18-59 who have limitations in their functional ability. Participants in the program are matched with volunteers who provide a range of services including errands, meal preparation, yard work and personal care services. It's designed to help those not eligible for other programs with stricter criteria. Further information can be found on the Volunteer Services page. |
| Clark County Assessor, Property Tax Exemption | (564) 397-2391 | Seniors aged 61 and older, with a combined household income below $40,000 can apply for reduced property taxes. The program freezes the assessed value of the property and exempts the taxpayer from excess and special levies. This is available for the taxpayer's principal place of residence. |
| Senior Farmers Market Nutrition Program | (360) 735-5780 | The Senior Farmers Market Nutrition Program provides low-income seniors with coupons that can be exchanged for produce at eligible farmer's markets, roadside stands and community supported agriculture programs. It's available at the Clark County Farmers Market. |