Get Pricing & Availability for Assisted Living in Kirkland, WA
Call (855) 481-6777 for immediate assistance and get more details
By clicking "Get Pricing & Availability" I am providing express written consent to receive calls including automated/pre-recorded calls and automated texts for which I may incur a cost, as well as emails from Caring and its partners, about senior living solutions or Medicare insurance. I understand I am not obligated to provide this consent to utilize Caring's service(s). I acknowledge I was able to review the Agreement to be Contacted, Terms of Use, and Privacy Policy. This site is protected by reCAPTCHA and the Google Privacy Policy and Terms of Service apply.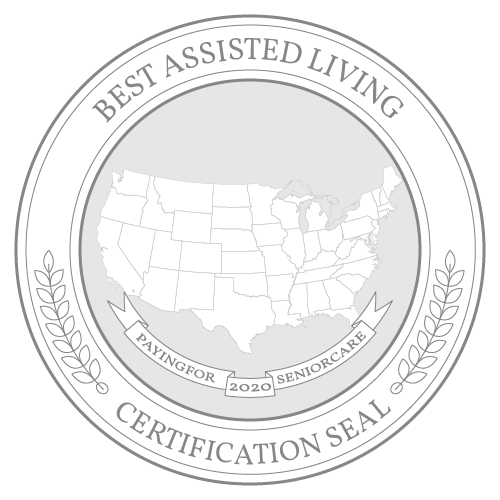 Tucked away on the shores of Lake Washington, the town of Kirkland is an idyllic suburban community not far from Seattle. Of the 93,000 people who reside in Kirkland, 13.1% are aged 65 and older. The community's mild climate and waterfront location make it popular with many retirees.
Kirkland's many parks are one of the draws of this city, and Marina Park in the heart of the downtown area is one of the favorites. Because it sits on the shore, this park is ideal for fishing as well as walking. The boardwalks of Juanita Bay Park are the choice for those who wish to enjoy the natural side of the area, as this park is a nature preserve.
The average cost for assisted living in Kirkland is $6,750 a month according to the 2020 Genworth Cost of Care Survey. This is $1,000 more than the statewide average and substantially more than the national average of $4,300. Even though the cost of care is higher than average, the many other perks offered by Kirkland continue to draw retirees to the area.
Note: Information for Kirkland was not available, so data from the nearest city, Seattle, was used.
Take a look at this list of the top 10 assisted living communities in and around Kirkland to see which one is ideal for you.
Madison Avenue House
Madison Avenue House makes it on the list because of the varied activities offered. Residents can choose to take part in exercise and yoga classes, participate in book clubs, garden, take art classes and enjoy lectures and discussions. Residents can also join excursions into Kirkland to shop at the farmer's market or visit local attractions. The facility's chef creates distinctive dishes served in style in the on-site Monticello restaurant, making each meal a pleasurable experience.
See Full Description
Features
Concierge service

On-site wellness center
Merrill Gardens at Kirkland
Whether it's grabbing drinks with friends at the bistro-style wine bar or relaxing with a book on the terrace garden, Merrill Gardens at Kirkland provides seniors with a number of interesting ways to spend the day. The assisted living staff is trained to provide discrete care, giving enough encouragement to maintain residents' independence while providing assistance when they require a little extra help. The community boasts studio, one- and two-bedroom floor plans for residents to choose from, each with individual climate controls and kitchens or kitchenettes.
See Full Description
Features
On-site beauty shop

Anytime dining program
Aegis Lodge
With its rustic style and natural setting, Aegis Lodge provides a relaxing place for retiring seniors to get a little extra help with their daily living needs. This community is just minutes from Lake Washington, and it's located right off of I-405 near shopping and dining options. Aegis Lodge sits on a wooded property surrounded by trees, and this provides residents with lovely views along with opportunities to enjoy the outdoors. Made-from-scratch meals created from farm-fresh ingredients and the option for all-day snacking ensure residents' nutritional needs are met well.
See Full Description
Features
Family Link app to keep loved ones connected

Exercise classes
Lakeview of Kirkland
Lakeview of Kirkland earns a spot on the list because of its dedicated team. Here, residents enjoy 24-hour support from caring staff members who treat them like family and provide continuous health monitoring. The community earns its name because of its location directly on the shores of Lake Washington, giving many of the apartments and common areas water views. The dining room serves seasonal dishes that are made using fresh, local ingredients. Seniors have rotating activities each month to help them enjoy their retirement.
See Full Description
Features
Resident book clubs

On-site theater
Aegis of Kirkland
At Aegis of Kirkland, fresh-baked bread awaits residents each morning. This community's overall feel is that of a bed and breakfast, complete with a front porch and gabled roof. It's located not far from I-405 and within walking distance of Evergreen Hospital. Several local practitioners have a close relationship with the community. The facility's staff works hard to ensure residents maintain a feeling of independence while having their individual needs met.
See Full Description
Features
Resident library

Nurse on-site 7 days per week
The Gardens At Juanita Bay
The Gardens at Juanita Bay is situated close to Juanita Beach and Lake Washington, providing seniors with many opportunities to enjoy a lakeside lifestyle. The community employs a full-time activities director and staff, which helps ensure there's always something engaging for residents to do. The dining room, which serves meals prepared by a talented culinary team, overlooks the grounds and gardens for a pleasant dining experience.
See Full Description
Features
Laundry service for linens and clothing

Weekly housekeeping
Northgate Plaza
With its variety of floor plans, including spacious two-bedroom apartment homes, Northgate Plaza offers a choice of comfortable accommodations for seniors. This Seattle assisted living community provides each senior with an emergency alert system in their apartment, along with housekeeping and laundry services to free their time to enjoy group and outdoor activities. Northgate's trained chefs not only serve up daily meals in the dining room and casual bistro, but host live food demonstrations prepared tableside for residents' enjoyment.
See Full Description
Features
Pet-friendly community

Apartments with kitchenettes
Overlake Terrace
Overlake Terrace in Redmond has everything seniors need for a comfortable retirement. An on-site beauty salon helps residents stay on top of their personal care needs, while a party space provides a spot for private events. Residents have their choice of studio, one- and two-bedroom floor plans, and each apartment has a kitchenette or full kitchen. A full-service dining program is open all day, and the community has an on-site fitness room that hosts exercise programs.
See Full Description
Features
Arts and crafts classes

Religious services on-site
Sunrise of Bellevue
Sunrise of Bellevue is situated near Crossroads Park and the Crossroads Shopping Center, just minutes from Kirkland. This location features walking trails and a golf course right across the street. The community has many features to make its residents comfortable and pampered, including an on-site coffee shop and spa. The in-house physician makes this facility stand out, which is why it's included on this 10 best list. A registered nurse is also on-site 16 hours a day, and attentive staff members are always available to assist residents with their daily living needs.
See Full Description
Features
Physical therapy on-site

Chef-prepared meals served restaurant style
Sagebrook Senior Living at Bellevue
Sagebrook Senior Living at Bellevue offers residents a convenient location in the heart of town, close to shopping and dining options. The community hosts an array of social and recreational activities for residents, such as bridge tournaments, chess clubs, exercise classes, live musical entertainment and happy hours. Residents can take a walk on one of the manicured trails, meet friends in the coffee shop or join a group outing to the local farmers market. Small pets are welcome to stay with their owners in this community.
See Full Description
Features
Internet-enabled apartments

Wii sports activities