Get Pricing & Availability for Assisted Living in Issaquah, WA
Call (855) 481-6777 for immediate assistance and get more details
By clicking "Get Pricing & Availability" I am providing express written consent to receive calls including automated/pre-recorded calls and automated texts for which I may incur a cost, as well as emails from Caring and its partners, about senior living solutions or Medicare insurance. I understand I am not obligated to provide this consent to utilize Caring's service(s). I acknowledge I was able to review the Agreement to be Contacted, Terms of Use, and Privacy Policy. This site is protected by reCAPTCHA and the Google Privacy Policy and Terms of Service apply.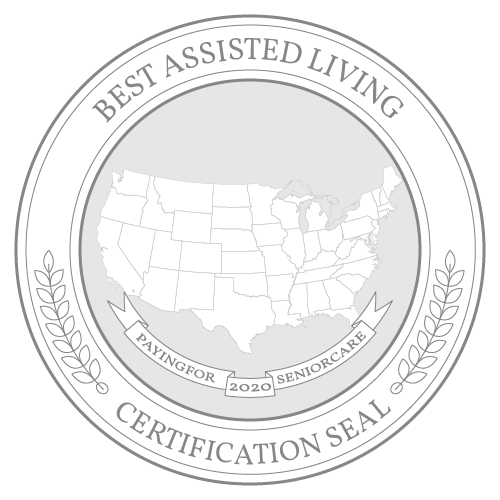 Dubbed Trailhead City, Issaquah, Washington, makes it easy for seniors to experience nature and local culture first-hand. Over 200 miles of scenic trails stretch across both open spaces and landscaped parks in the area, and there are multiple historical landmarks for individuals to visit with their families and friends during outings.
Issaquah's population of seniors age 65 and over makes up an estimated 13.1% of its 39,509 residents. Retirees in the area have to factor a high cost of living into their monthly expenses; however, they gain the benefits of living in a small community while enjoying close proximity to the big-city amenities of nearby Seattle. Violent crime rates are very low in Issaquah, and its downtown is carefully designed to be highly walkable, which lets seniors comfortably explore the city's many shops and restaurants on foot.
Costs associated with assisted living communities are higher in both Issaquah ($6,750) and Washington state ($5,750) than the national average of $4,300, though prices vary by community according to their services and amenities.
Note: Information for Issaquah was not available, so data from the nearest city, Seattle, was used.
Compare locations in our top 10 assisted living communities of Issaquah to find the best fit for you.
University House Issaquah
University House Issaquah was included in our top 10 due to its extensive life-enrichment programming and supportive services for seniors. Its partnership with the Washington Retirement Association offers older adults unique lifelong learning opportunities. Residents can participate in educational classes and lectures, and both on-site cultural events and off-site outings to local museums and performances are frequently scheduled. For recreation, seniors can go swimming in an aquatic center, view a curated art collection and join their peers in a well-stocked game and crafts room for group activities. Outdoor spaces include a courtyard filled with garden beds and walking paths.
See Full Description
Features
Wellness center staffed with nurses

Flexible dining
Spiritwood at Pine Lake
Spiritwood at Pine Lake supports the independent lifestyles of active seniors through professional senior services. Residents can request a visit from a mobile podiatrist, hygienist or hearing specialist when needed. Activities are held on-site daily, and seniors can join social groups for opportunities to socialize with other community members. A chapel space is available on-site for religious activities. Staff members lead exercise classes regularly to help promote physical fitness among residents, and healthy meals are served three times each day. Fresh coffee and snacks are accessible throughout the day.
See Full Description
Features
Beauty salon and barbershop services

Spacious floor plans
Sunrise Senior Living of Issaquah
Sunrise of Issaquah ranked highly among our team for its dazzling woodland campus, which has cozy patio spaces facing a waterfall. Residents can relax on a shaded outdoor deck, and there are multiple walking paths winding under the mature trees. Tastefully decorated common areas include a sunroom, library and entertainment room. Staff members are available around the clock to handle assistance requests, and they design daily activities and exercise programs. An on-site salon and spa lets seniors maintain their appearance and enjoy moments of personal pampering. Chefs prepare meals individually tailored to residents' dietary needs and preferences.
See Full Description
Features
Located near several medical facilities

Multiple signature programs
Aegis Living of Issaquah
Aegis Living of Issaquah offers seniors professional assisted living and memory care services in an intimate home-like setting. Its lovely 10-acre campus features seven country cottages surrounded by mature trees, gardens and walking trails. The cottages are carefully designed for senior comfort, with maintenance-free apartments, common areas and a dining space. A dedicated caregiving team is assigned to each cottage to promote familiarity and trust between residents and their caregivers. Chef-prepared meals are served all day to ensure individuals can dine according to their preferred schedule. The community's many medical services earned it a top spot in our list, including in-house blood work, labs, X-rays and pharmacy services.
See Full Description
Features
Senior-friendly fitness classes

24-hour staffing
Overlake Terrace
Overlake Terrace is an assisted living community in Redmond, Washington, that seeks to serve seniors with high-quality care. Professional staff members help residents with daily personal needs and hygiene routines in the privacy of their apartments. Seniors can join in daily activities with their peers for social and recreation opportunities, and a fitness room and scheduled exercise classes are available to help them maintain a healthy weight and their individual skills. Meals are provided throughout the day in a lovely community dining room, and the dishes are served straight to residents' tables by a friendly culinary crew. A beauty salon and barbershop are on-site for convenience.
See Full Description
Features
Resident-accessible computers

Emergency response system
Sunrise of Bellevue
Sunrise of Bellevue provides individualized care plans created by a professional care manager for each of its senior residents. Care is kept up-to-date through monthly wellness checks performed by an on-staff nurse. In addition to creating daily events and fitness programs, staff members regularly transport residents to local shops, restaurants and attractions to encourage individuals to maintain an active, healthy lifestyle. Residents are treated to home-cooked meals three times a day in a signature dining program. Menus are tailored to meet community feedback and specially designed pureed meals are available for individuals with dietary requirements.
See Full Description
Features
Located next to golf course and park

Assisted living, memory care and hospice services
Sagebrook Senior Living at Bellevue
Sagebrook Senior Living at Bellevue prioritizes a person-centered approach to care. Its carefully trained staff members support residents with daily tasks of living such as bathing, medication management and mobility. On-site therapy and fitness classes help keep residents in their best health. The community creates daily programs based on Montessori-style methods, which are carefully designed to nourish individuals' skills and emotional well-being. Residents are invited to dine with their peers three times a day, and each meal features multiple menu options prepared by an executive chef. Religious services are held on-site to let seniors practice their faith.
See Full Description
Features
Wheelchair-accessible community with modern decor

Interactive learning opportunities
Patriots Glen Assisted Living and Memory Care
Patriots Glen Assisted Living and Memory Care is designed from the ground up to provide a safe, healthy environment for seniors that need extra support to live independently. Nurses are on the floor 24/7 to supervise resident care, and the community is equipped to handle individuals with detailed medical needs, breathing treatments, behavioral issues and chronic illnesses. Daily fitness and activity programs are created to meet the unique needs and interests of seniors. Common areas are carefully decorated to enhance comfort, and wireless internet is available throughout the entire property.
See Full Description
Features
Hoyer lift transfers

Accepted pets include small dogs, cats, birds and fish
Regency Newcastle
Regency Newcastle is a retirement community offering comfortable maintenance-free apartments to older adults. Its gracious services, including housekeeping and meal preparation, save seniors time so that they can focus on pursuing personal interests. In addition to the independent living services, individuals who need additional support with daily tasks can request assisted living care. Multiple floor plans are available, which makes it easy for residents to customize their residence to their preferences and needs. Seniors receive three delicious meals each day, and snacks and beverages are available throughout the day in a casual bistro. Additional amenities include a full-service salon and barbershop, covered parking and a fireside library.
See Full Description
Features
Indoor heated swimming pool

Transportation services
The Lakeshore
The Lakeshore is a beautiful retirement community in Seattle, Washington, that overlooks Lake Washington. Its campus is carefully arranged to provide dazzling views of the waterfront from its restaurant-style dining room, and the landscaped grounds include paved walking paths so seniors can enjoy quiet strolls. Multiple common areas are available, including a billiards and game room, craft studio and cafe where individuals can meet with friends and participate in daily planned activities. Residents live in generously sized apartments with full bathrooms and kitchenettes, and the private spaces include plenty of storage and walk-in showers for added comfort and security.
See Full Description
Features
Indoor and outdoor gardening opportunities

Daily check-in system