Get Pricing & Availability for Assisted Living in Springfield, MO
Call (855) 481-6777 for immediate assistance and get more details
Page Reviewed / Updated – September 03, 2020
The 10 Best Assisted Living Facilities in Springfield, MO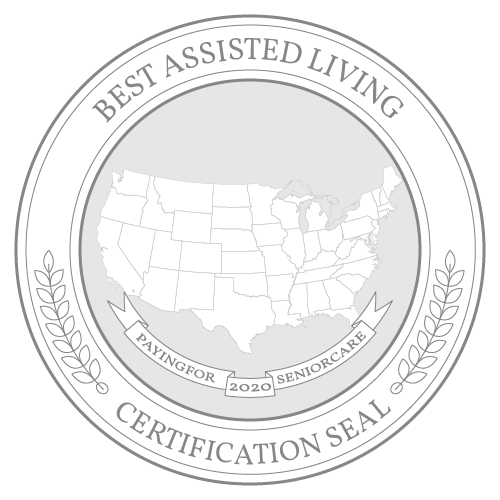 Springfield, Missouri, with its historical Route 66 roots, has plenty of appealing destinations for seniors to explore during excursions with visiting family members and friends. A vibrant arts and culture scene awaits seniors interested in the area's museums, opera, symphony and multiple performing theaters. For outdoor enthusiasts and animal lovers, the zoo and extensive parks and green spaces are popular local attractions.
Despite a population of 167,882, Springfield enjoys high air quality and is ranked among the cleanest metropolitan areas around the nation. Another high point for seniors interested in retiring in Missouri's third-largest city is the low cost of living and high number of doctors per resident.
Below we've ranked our top 10 assisted living facilities in Springfield, MO, to help seniors and their loved ones find their perfect care community. Additionally, find out more about the cost of assisted living in Springfield and what financial assistance programs are available.
The Cost of Senior Living and Care in Springfield
Senior care in Springfield is generally less expensive the overall state of Missouri, according to the 2018 Genworth Cost of Care Survey. While seniors pay the same average costs for home care in both Springfield and the rest of the state, assisted living and adult day care are both less expensive in Springfield than in Missouri at large. Only nursing home care costs in Springfield exceed the state average, and that's by a relatively small margin.
Springfield Assisted Living Costs
Assisted living in Springfield costs an average of $2,215 a month. This is more than $600 a month less than the $2,844 average price seniors pay throughout the state of Missouri. Springfield's average cost is among the lowest reported among surveyed cities in the state. St. Joseph is the closest city to Springfield in the cost of assisted living, at an average of $2,550 a month for similar services.
Among surveyed cities, Columbia and Kansas City are near the top of the list for average expenses, where assisted living costs $3,975 in the former and $4,050 in the latter.
Springfield Home Care Costs
Home care in Springfield costs seniors an average of $3,813 a month. This is the exact price reported as an average across Missouri. Columbia and St. Louis top the list of cities in Missouri with some of the highest costs for home care, at $4,195 and $4,290 a month, respectively. St. Joseph and Joplin report some of the lowest costs in the state for home care, with both cities averaging $3,432 a month, or $381 a month less than the average cost in Springfield.
Springfield Adult Day Care Costs
Adult day care in Springfield costs an average of $1,679 a month. This is well under the average price seniors pay in the rest of Missouri, which is $1,820. Columbia and Jefferson City report some of the highest costs in Missouri for adult day care, at $1,983 and $2,080 a month, respectively. On the low end of the spectrum, St. Joseph's average monthly cost of $1,408 is $271 a month less than the cost of adult day care in Springfield.
Springfield Nursing Home Costs
Nursing home care in Springfield costs an average of $5,061 a month for a semi-private room. This is very close to the $5,019 a month that's typical in the rest of Missouri. Columbia, Joplin and Jefferson City are all in the same price range, with reported average costs of $5,080, $5,057 and $5,079, respectively.
Kansas City reports the highest monthly rate for nursing home care among surveyed Missouri cities, $5,582 for a semi-private room, while St. Joseph reports the lowest costs at just $4,760 for the same level of care.

Financial Assistance Programs in Springfield
Medicaid Program in Springfield
Springfield seniors who need help managing the cost of residential care can apply for coverage through Missouri's Medicaid program, known in the state as MO HealthNet. MO HealthNet pays many of the expenses seniors on limited incomes face for basic and specialty medical treatment, prescription drug coverage and some residential care. Seniors in Springfield can apply for MO HealthNet's senior care plans online, by mail or in person at a Human Services office.
MO HealthNet is an entitlement program that provides low- or no-cost coverage to all eligible seniors, without any waiting lists or enrollment caps. To qualify for coverage, seniors must be aged 65 or over and citizens or legal residents of the United States. MO HealthNet applicants must also be residents of the state of Missouri. Income and asset limitations also apply.
Seniors in Springfield must submit proof of income and assets as part of the application process. Resource limits can be complex, which is why many seniors choose to meet with a Medicaid planner before submitting an application and reorganize their finances if necessary.
Single adults applying alone for MO HealthNet are limited to a monthly maximum income of $860 from all sources combined. Married couples may earn up to $1,166 a month. Special limits apply for individuals who are blind or who receive SSI. Asset limits are set to $2,000 for single applicants and $3,000 for married couples. MO HealthNet does not count personal possessions, furniture, a single personal vehicle or the first $585,000 in home equity as assets for application purposes. Seniors should be aware that the program imposes a $6,122 penalty for recent transfers of assets, such as investments, cash or real estate during the look-back period leading up to the application.

Medicaid Waivers in Springfield
Aged and Disabled Waiver (ADW)
Seniors in Springfield who qualify for MO HealthNet coverage for residential nursing care can get in-home assistance through Missouri's Aged and Disabled waiver (ADW). ADW supports Medicaid-eligible seniors who opt out of placement in nursing care homes by providing caregiver services to help seniors live independently. Applications are approved through MO HealthNet worker, and seniors can apply for themselves or through the benefits coordinator at a participating residential care facility. Enrollment is limited on an annual basis, so some applicants must join a waiting list. Benefits covered by the ADW include:
Chore services
Adult day care
Respite care
Home-delivered meals
Home care
Supplemental Nursing Care (SNC)
Seniors who qualify for Medicaid and who have a medical need that justifies placement in a nursing care home can choose instead to apply for a Supplemental Nursing Care (SNC) waiver. SNC waivers pay the monthly costs of care in residential senior care facilities that operate at a lower level than nursing care, such as assisted living. Seniors can apply directly through their assigned MO HealthNet case worker.
Independent Living Waiver (ILW)
Missouri's Independent Living waiver (ILW) is intended for adults with disabilities, though seniors who have been enrolled prior to the age of 64 can continue on the program after reaching age 65. Seniors in Springfield who are enrolled in the ILW program can get the costs covered for several benefits intended to support independent living at home, including:
Personal care assistance from a caregiver
Access and mobility related home modifications, such as ramp and guard rail installation
Certain specialized medical supplies and disposable medical equipment
ILW benefits are generally self-directed, which lets seniors decide for themselves how care is delivered. Spouses, family members and friends of Springfield seniors can become caregivers at the senior's discretion. Applications can go through a caseworker or the benefits specialist at the time of discharge from a residential care facility.

Other Financial Assistance Programs in Springfield
Jordan Valley Community Health and Wellness Center
The Jordan Valley Community Health Center provides direct support for seniors in the Springfield area who need low- or no-cost medical assistance on a continuing basis. Springfield seniors who get by on a limited income can visit the clinic for help getting, among other services:
Low-cost pharmacy services
Vouchers for care and equipment
Lab work
Preventive care and wellness checkups
SeniorAge Area Agency
SeniorAge Area Agency on Aging provides multiple services to help Springfield seniors live healthy, independent lives at home and in the community. SeniorAge services include no-cost health screenings, wellness and fitness classes, foot clinics for seniors with diabetes and several other programs for healthy living. Seniors aged 60 and over can attend classes or clinic programs without an appointment in most cases at a local senior center.
MO Seniors' Legal HelpLine
Seniors in Springfield can get free advice, assistance and advocacy for their unique legal needs through the pro bono services of the MO Seniors' Legal HelpLine. This service connects seniors in Springfield with expert legal services for matters such as civil law, administrative law and estate planning. Seniors can call (800) 235-5503.
More Senior Living Resources in Springfield
| | | |
| --- | --- | --- |
| Resource | Phone Number | Description |
| Housing Authority of Springfield | (417) 866-4329 | The Housing Authority of Springfield administers the federal Housing Choice Voucher program, formerly known as Section 8, for seniors who live inside the city limits of Springfield. This program pays a portion of the rent for seniors who meet certain maximum income standards. Applications to join the waiting list may be made online or by phone. |
| OACAC Housing Assistance | (417) 447-0554 | The OACAC Housing Assistance Program administers a low-income housing voucher program for seniors who live in Greene County, including the unincorporated outskirts of Springfield. Seniors can apply for rental assistance for any type of dwelling online or by phone. The program does maintain a waiting list, which opens as slots become available. |
| Low Income Home Energy Assistance Program (LIHEAP) | (417) 864-3460 | The Springfield branch of the OACAC operates the state-funded Low Income Home Energy Assistance Program (LIHEAP) for seniors in the area who meet the income requirements. Seniors can save up to 30% off of their home energy bills through the program. Application packets can be requested by phone. |
| Emergency Shelter Grant | (800) 392-1261 | The Missouri Department of Social Services administers emergency shelter grants, which offer one-time, emergency payment of overdue rent or mortgages for seniors in Springfield. Seniors who need assistance can apply on an emergency basis by phone. |
For additional information and planning, please read our comprehensive guide to paying for senior care in Missouri.