Get Pricing & Availability for Assisted Living in Springfield, MO
Call (855) 481-6777 for immediate assistance and get more details
Page Reviewed / Updated – July 19, 2022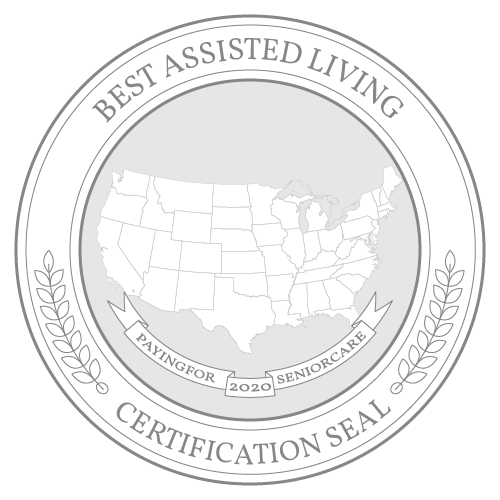 Springfield is Missouri's third-largest city, and with a cost of living that's 17.7% lower than the national average, it's an ideal choice for retirees. That reduced cost of living is most helpful with housing and transportation, with assisted living averaging $3,250 per month, more than 25% below the national average of $4,500 per month. Missouri is one of just a dozen states that tax Social Security earnings. Those taxes don't kick in until an individual's adjusted gross income (AGI) reaches $85,000 or a couple's income reaches $100,000. The state offers exemptions after that.
This guide compares monthly costs for assisted living and other care types in and around Springfield and lists free resources to help Springfield seniors save money.
The Cost of Assisted Living and Care in Springfield, MO
Assisted living costs average $3,250 per month in Springfield, according to Genworth's 2021 Cost of Care Survey. That's a full $1,250 less than the national average but $250 more than Missouri's average. This lands Springfield somewhere in the middle of the state's assisted living costs, which run from a low of $2,075 in Jefferson City to a high of $4,585 in Kansas City. St. Joseph's assisted living costs are slightly higher than Springfield's at $3,875.
Springfield: $3,250
Missouri: $3,000
United States: $4,500
Jefferson City: $2,075
Kansas City: $4,585
St. Joseph: $3,875
The Cost of Other Types of Senior Care in Springfield, MO
Seniors who need assistance with everyday activities can find independence in an assisted living facility where they have their own living space but enjoy housekeeping and meal services. In Springfield, at $3,250 per month, this is far more affordable than in-home care or home health care, which cost another $1,517 per month. Adult day health care is a cheaper alternative at $1,788 per month for seniors who need daytime care in a community setting. Nursing care is a higher level of care for seniors who need more medical assistance than an assisted living center can provide. For seniors in reasonably good health, an assisted living center is preferable. Nursing home care is much more expensive, but Medicaid covers many nursing home costs after a resident has exhausted their financial resources.
In-Home Care: $4,767
Home Health Care: $4,767
Adult Day Health Care: $1,788
Assisted Living Facility: $3,250
Nursing Home Facility (semiprivate room): $5,262
Nursing Home Facility (private room): $6,099
Financial Assistance for Assisted Living in Springfield, MO
Other Ways To Pay for Assisted Living in Springfield, MO
Since not everyone can afford to pay for assisted living out-of-pocket, it's important to find alternative methods to help make assisted living more affordable. Some of these options include:
Veterans Benefits
Life Insurance Policy
Long-Term Care Insurance
Reverse Mortgage
For additional information and planning, read our comprehensive guide to paying for senior care in Missouri.
Free Resources for Seniors in Springfield, MO
Springfield and Missouri offer seniors excellent resources to help them with nutrition, exercise, taxes, legal issues and more.
| | | |
| --- | --- | --- |
| Resource | Contact | Service |
| SeniorAge Area Agency on Aging | (417) 862-0762 | Springfield-based SeniorAge provides those aged 60 and over in southwest Missouri with wellness classes, tax assistance and meals. Caregiver assistance is also available. SeniorAge also offers 36 senior centers in its service area, including two in Springfield. Help is free to all seniors within the agency's service area. |
| Missouri Department of Health & Senior Services | (573) 751-6400 | Missouri offers resources to help senior citizens find an advocate, navigate Medicare and Medicaid and avoid financial exploitation. Its services include the Missouri Senior Legal Helpline, which assists with aging-related civil matters such as powers of attorney, wills and guardianships. |
| Springfield, MO Vet Center | (417) 891-4988 | The Springfield, MO Vet Center on South Campbell Avenue is the top-rated veteran's center in Springfield and all of Missouri. Its in-person services are currently limited, and it encourages telehealth visits for its counseling services. The center offers counseling to veterans and their families, including for grief, military sexual trauma and substance abuse. It also provides referrals for employment and other VA-related services. |
| Senior Centers | (417) 837-5808 | Two senior centers in Springfield provide seniors with a variety of classes and opportunities to socialize. Northview Center is on East Talmage Street, and South Side Senior Center is in Ray Kelly Park on South Fremont Avenue. The centers provide activities such as tai chi, line dancing, choir practice and sign language classes to residents 55 and older. |
Rules and Regulations for Assisted Living Facilities in Springfield, MO
Assisted Living Communities in Springfield are required to follow a set of rules and regulations that are determined by the state. For an overview of those rules and regulations, see the information below. For more specific information, talk with your local community or Area Agency on Aging.
The 10 Best Assisted Living Facilities in Springfield, MO