Get Pricing & Availability for Assisted Living in Kansas City, MO
Call (855) 481-6777 for immediate assistance and get more details
Page Reviewed / Updated – July 7, 2022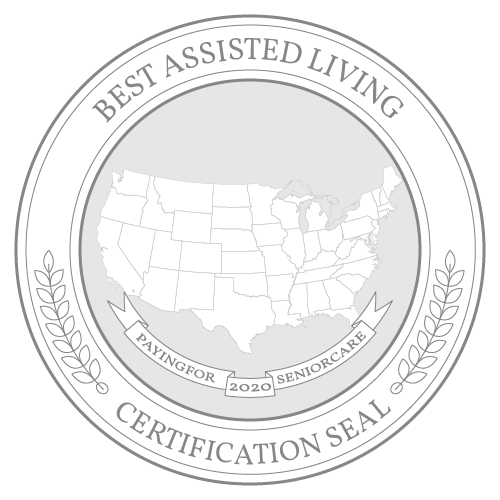 Adults seeking a retirement location that helps them save money over time may find Kansas City, Missouri, fits the bill. This city of just over 500,000 people sports a cost of living that's roughly 16% below the U.S. average, and its housing costs are exceptionally low at 37% below.
Tax rates in Kansas City are slightly higher than national averages, though; the sales tax of 8.4% is 1.1% over the U.S. average, and the income tax rate of 6.9% outstrips the U.S. average by 2.3%. However, the monthly cost of assisted living here — $4,585, as reported by Genworth Financial — is within $100 of the national average.
This guide to financial considerations regarding assisted living in Kansas City covers both the cost of such care in nearby cities and the costs of similar types of care in Kansas City. It also includes a look at some free or inexpensive senior services available for the area's older adults.
The Cost of Assisted Living in Kansas City, MO
The monthly cost of assisted living in Kansas City is $4,585. While that figure is nearly identical to the U.S. average price of $4,500 for such care, it's also the highest such price in Missouri; the state average is $3,000 a month. St. Louis, which sits on the opposite side of the state, is the only other Missouri city with similarly high costs at $4,100 a month. Prices are their lowest in the centrally located state capital of Jefferson City, where seniors pay $2,075 a month for assisted living care. Cape Girardeau also has significantly below-average costs at $2,538 a month.
Kansas City: $4,585
Missouri: $3,000
United States: $4,500
Cape Girardeau: $2,538
St. Louis: $4,100
Jefferson City: $2,075


The Cost of Other Types of Care in Kansas City, MO
Assisted living care is the second-cheapest option for long-term care in the state. Seniors who prefer to receive care at home can expect to pay an average of $4,957 a month for such care, roughly $400 more than assisted living costs. Choosing nursing home care instead results in a notable price jump; seniors pay $6,464 for a month of care in a semiprivate room and $7,908 for a private one. Adult day health care represents the other side of the cost spectrum, carrying an average price of $1,733 a month.
In-Home Care: $4,957
Home Health Care: $4,957
Adult Day Health Care: $1,733
Assisted Living Facility: $4,585
Nursing Home Facility (semiprivate room): $6,464
Nursing Home Facility (private room): $7,908
Financial Assistance for Assisted Living in Kansas City, MO
Other Ways To Pay for Assisted Living in Kansas City, MO
Since not everyone can afford to pay for assisted living out-of-pocket, it's important to find alternative methods to help make assisted living more affordable. Some of these options include:
Veterans Benefits
Life Insurance Policy
Long-Term Care Insurance
Reverse Mortgage
For additional information and planning, read our comprehensive guide to paying for senior care in Missouri.
Free Resources for Seniors in Kansas City, MO
Kansas City seniors may take advantage of various services and programs designed to help them socialize with peers, remain up to -date on financial trends and handle civil legal issues. Some of these services are provided by government agencies, and others are the initiatives of private nonprofit organizations.
| | | |
| --- | --- | --- |
| Resource | Contact | Service |
| SPARK Flossie Pack Center for Lifelong Learning | (816) 235-2870 | This nonprofit provides low-priced educational opportunities for older adults in conjunction with the University of Missouri-Kansas City. Course topics include astronomy, Shakespeare analysis, Buddhist art and cryptocurrency, among others. Members may attend classes via videoconference or in person. |
| Kansas City Public Library Senior Services | (816) 701-3400 | The city's public library system offers three major services for its senior population. Its Library by Mail program allows seniors to reserve, receive and return books for free through the postal service, and its Lobby Stops program brings pop-up libraries to community living facilities such as assisted living homes. The library also maintains a regularly updated Senior Listen Line that seniors may call to hear prerecorded stories from the older community. |
| Missouri Senior Legal Helpline | (800) 235-5503 | This federally funded helpline can help guide and direct seniors who need help with civil matters that often affect older adults, such as drafting living wills, managing trusts and transferring powers of attorney. While the helpline service is free, its staff cannot offer assistance in criminal matters. |
| Don Bosco Senior Center | (816) 691-2900 | The DBSC helps Kansas City seniors stay physically active through its fitness room and array of adult-friendly exercise classes, which include yoga, tai chi and Zumba. In addition, the site hosts regular health screenings that can help seniors stay on top of wellness concerns, organizes field trips and group outings and offers a seasonal farmers market. |
Rules and Regulations for Assisted Living Facilities in Kansas City, MO
Assisted Living Communities in Kansas City are required to follow a set of rules and regulations that are determined by the state. For an overview of those rules and regulations, see the information below. For more specific information, talk with your local community or Area Agency on Aging.
The 10 Best Assisted Living Facilities in Kansas City, MO