Get Pricing & Availability for Assisted Living in Spokane, WA
Call (855) 481-6777 for immediate assistance and get more details
Page Reviewed / Updated – October 05, 2020
The 10 Best Assisted Living Facilities in Spokane, WA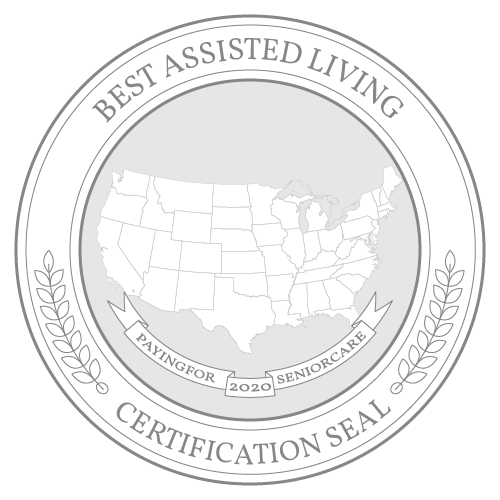 Washington's second-largest city, Spokane offers a relaxed atmosphere for retirees that strikes the perfect balance between urban living and outdoor adventure. In fact, the city made the top 100 of U.S. News & World Report's list of the best places to retire in the United States.
The city is considered an artistic and cultural hub in the Pacific Northwest, with a vibrant downtown that's home to restaurants, performance venues, galleries and historic buildings. The community also hosts a variety of events, festivals and gatherings throughout the year. With the Spokane River running right through the downtown core, seniors can enjoy an abundance of parks, green spaces and beautiful scenery at Riverfront Park. The city's location between the Cascade and Rocky Mountains provides opportunities for active seniors to explore the outdoors at nearby lakes, ski resorts, hiking trails and bike paths. Though the area does receive a significant amount of snowfall each winter, seniors can enjoy a relatively mild year-round climate, with warm, sunny summers.
While the cost of living in Washington tends to be quite high compared to national rates, seniors can enjoy an affordable retirement in Spokane because of its low health and housing costs. This is also reflected in the price of assisted living services, which cost $4,000 per month in Spokane and an average of $5,500 across the rest of the state. Washington is also very tax-friendly toward retirees, not taxing social security, pension or retirement accounts.
Here's a look at the top 10 assisted living facilities available in the Spokane area. Additionally, find out more about the cost of assisted living in Spokane and what financial assistance programs are available.
The Cost of Senior Living and Care in Spokane
According to the Genworth 2018 Cost of Care Survey, the U.S. average for adult day care is higher than Spokane but the cost for home care and nursing home care is lower. When it comes to assisted living, Spokane has the lowest costs in Washington and is comparable with the national average of $4,000. When compared to the state average, the cost of senior care in Spokane is lower for almost every care type.
How much does Assisted Living Cost in Spokane?
The cost of assisted living in Spokane is $4,000 per month which is lower than the state average of $5,135. This is just slightly lower than Wenatchee at $4,125 a month and Olympia and Bellingham, which each average $4,250 monthly.
The savings are most notable when compared to other Washington metropolises that have averages around $5,000 and above. In Seattle, especially, seniors can expect to pay $1,750 more each month.

How much does Home Care Cost in Spokane?
Spokane's home care services are mid-priced, despite being over $200 lower than the state average of $5,339. Several cities, such as Wenatchee and Yakima, boast cheaper prices with Bellingham offering a savings of almost $1,300.
Most of the other areas in Washington land in the $5,000 to $6,000 range with Seattle topping the list at almost $6,100 each month.

How much does Adult Day Care Cost in Spokane?
Adult home care is often one of the least expensive options and Spokane sits at a reasonable average of $1,300, comparable to many other cities.
Bellingham and Olympia price points are remarkably higher with costs of more than $2,100 each month. Some cities charge less for home care; Yakima, at $867 monthly, is the most budget-friendly option of all cities surveyed.

How much does Nursing Home Costs in Spokane?
Nursing home care in Spokane is somewhat high at a little above the state average of $8,669. Most Washington cities have prices around $8,000 to $9,000 per month for a semi-private room, though the lowest fees can be found in Walla Walla and the highest in Seattle.
Financial Assistance Programs in Spokane
Medicaid Program in Spokane
As a national medical insurance plan for low-income Americans, Medicaid provides Spokane seniors access to a variety of programs developed to help them obtain home and community based services. Although the program includes some federal funding, it is up to each state to administer benefits. In Spokane, Medicaid is called Washington Apple Health or Apple Health and, as an entitlement program, is available to anyone who qualifies.
To be eligible for benefits, seniors should be at least 65 years old and meet strict financial and resource guidelines. Individual applicants should have no more than $750 monthly income with total assets worth under $2,000. If the senior applying is married, it's possible to transfer a maximum of $3,090 to the non-applicant spouse to cover expenses. The asset limit for the spouse is higher as well, at $123,600. Applying for Apple Health can be complicated due to the regular changes and updates surrounding the program. Contacting a Medicaid Planner can help seniors navigate the process. Applications can be filled out online using the Spokane Healthplanfinder, over the phone by calling the customer support center or using a paper copy that can be mailed or delivered to the local office. Remember to have the birth date and social security number of the applicant, household income amounts and immigration information if applicable.
Medicaid Waivers in Spokane
Washington Medicaid Community Options Program Entry System (COPES) Waiver
Apple Health's COPES waiver is intended for residents who require a nursing home level of care. This waiver is not an entitlement program and approved applicants may be placed on a waiting list before receiving benefits. Seniors who qualify for this Home and Community-Based Services (HCBS) program are eligible for several services intended to help them remain in their home or community, such as:
Adult Day Care
Assisted Living
Case Management
Community Choice Guiding
Community Support/Goods and Services
Home Delivered Meals
Home Health Care/Home Care/Skilled Nursing
Home or Vehicle Environmental Accessibility Modifications
Medical Equipment
Non-Medical Transportation Assistance
Personal Care
Personal Emergency Response System
Wellness Education
For more information and application instructions, see our page on the COPES waiver.
New Freedom Medicaid Waiver
The New Freedom Medicaid waiver is also designed for those who require care normally reserved for nursing homes and focuses on providing in-home services. Applicants must meet three eligibility requirements:
Residential: Must live at home or in an assisted living facility in Pierce or King County.
Functional: Must require a nursing home level of care.
Financial: Must meet eligibility criteria for Washington Apple Health.
Those who are approved will receive a budget to apply toward qualified services to help them remain in the home, such as:
Educational Supports
Goods and Supplies
Health Maintenance Support
Home and Vehicle Modifications
Personal Assistance Services
Application information can be found on our New Freedom Medicaid waiver page.
Other Financial Assistance Programs in Spokane
Medicaid Personal Care (MPC) Program
The Spokane MPC program is a state Medicaid option available to low-income or disabled seniors who do not live in a nursing facility. Approved seniors are able to participate in the Consumer Direction Option (CDO) which allows them to choose their caregivers as personal employees. To qualify, applicants must be at least 65 and need assistance with three or more of the following activities of daily living:
Bathing
Bed Mobility
Dressing
Eating
Management of Medication
Mobility Inside and Outside the Home
Personal Hygiene
Toileting
Transferring from a Chair or Bed
The financial eligibility guidelines are slightly stricter than those for Apple Health. Monthly income limits for this program are $771 for individuals, $1,157 for married couples applying together. Asset limits remain the same, at $2,000 for individuals and $3,000 for couples. Check out our comprehensive page on Spokane's MPC program for further information and application instructions.
Community First Choice Option (CFCO)
The CFCO program is a nursing home diversion opportunity, designed to help seniors remain in their communities or homes. As an entitlement program, the CFCO does not require placement on a waiting list but covers many of the same services as the COPES waiver and MPC program.
To be eligible, seniors must be at least 65, demonstrate a need for a nursing home level of care, have a total asset value of less than $2,000 and have a gross monthly income below $2,313. Those with a monthly income of $771 or less do not have to meet asset guidelines.
Approved seniors can choose providers for any of the following services:
Community transition services (up to $850)
Housework
In-home respite care
Medication assistance
Nursing assistance
Personal Emergency Response Systems
Skills acquisition training or assistive technology (Up to $550/year)
Training for CDO
Transportation assistance
A more comprehensive overview, including application information, can be found on our CFCO program page.
Nurse Delegation Program
Another Spokane program established to prevent nursing home placement is the Nurse Delegation Program. Seniors who require daily assistance from a registered nurse (RN) can use the program to hire an RN to teach a licensed nursing assistant to perform these services. This program is open exclusively to those receiving Apple Health benefits. Click here to find out more about enrollment options.
Medicaid Alternative Care (MAC)
The MAC program is used to help delay nursing home placement and prevent caregiver burnout. Eligible seniors who live at home or with a relative, can take advantage of benefits like:
Adult day care
Assistive technology
Caregiver training and education
Educational assistance
Home-delivered meals
Home modifications and safety repairs
Housecleaning, yard work, grocery shopping, etc.
Medical equipment and supplies
Personal Emergency Response Systems
Respite care (in or out of the home)
Supportive services
Transportation to and from services
To qualify, seniors must be enrolled in, or eligible for Apple Health, be at least 55 years old, live in a home setting (not including assisted living) and require a nursing home level of care. Caregivers must be at least 18 and providing services as the primary caregiver without compensation. To learn more about the MAC program, including application information, click here.
Volunteer Service (VS) Program
The VS program is available for seniors who cannot afford assistance or may not qualify for state programs. It is designed to provide assistive services through volunteers with the Catholic Community Services non-profit. To qualify, Spokane seniors must be Washington residents who live at home and are at least 60 years old. They must also demonstrate limitations in function due to health or in mobility. There are no set financial criteria but income is still considered. Possible services for approved individuals include:
Companionship
Errands
House or Yard Work
Laundry
Meal Preparation
Minor Home Repair
Moving Assistance
Personal Care
Protective Supervision
Respite Care
Transportation
Wood Chopping and Transportation in Winter
Click here to learn more about the VS program and find out how to apply.
Tailored Support for Older Adults (TSOA)
Seniors who may need to rely on Medicaid for long-term care can look into the TSOA program for assistance. Those who are eligible can receive services that support independent living and any primary caregivers. To qualify seniors must be at least 55 and their primary caregiver must be at least 18 years old. Applicants must live in a home setting and require assistance with activities of daily living. As a program for those ineligible for Medicaid, seniors must have a monthly income below $2,250 and assets valued below $53,100. For married couples, the asset limit is raised to $108,647.
Approved applicants can receive up to $550 each month to put toward services such as:
Adult Day Care
Caregiver Training and Information
Counseling
Errands
Home Modifications
Housekeeping
Meal Delivery
Medical Equipment and Supplies
Personal Emergency Response Systems
Respite Care
Transportation for Services
To find out more about the TSOA program, visit our page with comprehensive details and application instructions.

More Senior Living Resources in Spokane
| | | |
| --- | --- | --- |
| Resource | Phone Number | Description |
| Coeur D'alene Plaza | (509) 549-6102 | The Coeur D'alene Plaza provides low-income housing to senior residents who are at least 62 years or have a disability. Located in the heart of downtown Spokane, the building provides limited access entry for security. |
| Park Tower | (509) 747-0709 | Park Tower is a 20-story subsidized, low-income apartment complex for seniors over the age of 62. Apartments are one-bedroom and pet-friendly. |
| Fahy West Garden Apartments | (505) 624-5133 | The Fahy West Garden Apartments are managed by the Catholic Housing Communities and offer 32 studio or one-bedroom apartments. Each tenant has their own private entrance and rent is subsidized for low-income seniors. |
| Aging & Long Term Care of Eastern Washington | (509) 458-2509 | A volunteer-based service that provides seniors, who are at least 60, with a variety of free services so they can age in place. |
| Volunteers of America | (509) 455-2886 | Volunteers of America offers respite care to vulnerable Spokane seniors, including veterans and the homeless. |
| Spokane Neighborhood Action Program | (509) 456-7111 | This program provides utility bill assistance, weatherization, and minor home repairs to qualified seniors. |
| Spokane Housing Authority | (509) 328-2953 | The Spokane Housing Authority is responsible for the Section 8 Housing Choice Voucher program to help low-income seniors find affordable housing. |
For additional information and planning, please read our comprehensive guide to paying for senior care in Washington.