Get Pricing & Availability for Assisted Living in Salem, OR
Call (855) 481-6777 for immediate assistance and get more details
Page Reviewed / Updated – July 19, 2022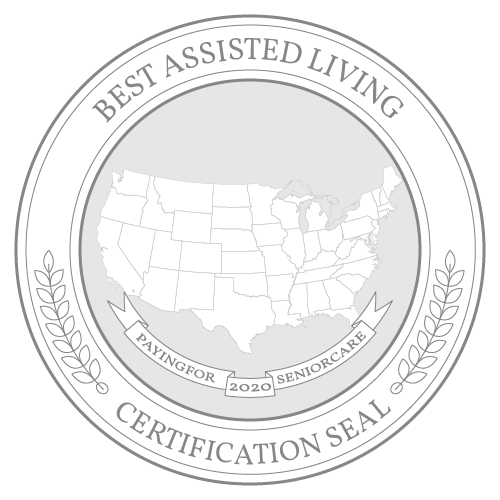 Oregon's capital city offers a classic Pacific Northwest climate, with wet, cool winters and warm, pleasant summers. Although the overall cost of living in Salem is slightly higher than the national average, residents can save money on health costs, which are 24.7% less than the national average, and utility costs, which are 30.7% lower than the national average. The average cost of assisted living in Salem is $5,500 per month.
Oregon is moderately tax-friendly for seniors. Although 401(k) and IRA retirement accounts are subject to the full state income tax rate, Oregon doesn't tax Social Security benefits or enact a state sales tax.
This guide provides an exploratory look at assisted living in Salem, including average monthly care costs and local resources available to help Salem seniors retain independence and enjoy a good quality of life.
The Cost of Assisted Living and Care in Salem, OR
According to the 2021 Genworth Cost of Care Survey, the average monthly cost of assisted living in Salem is $5,500.
Salem's assisted living costs are $1,000 higher than the national average of $4,500 and $455 higher than the overall average for Oregon at $5,045. Within the state, costs range from a low of $4,485 in Corvallis to a high of $5,623 in Oregon's second-largest city and home of the state's major university, Eugene. Residents of assisted living facilities on the other side of Cascade Mountain Range in Bend pay an average of $4,825 per month, while their counterparts in the southern end of the state in Grants Pass pay $5,570.
Salem: $5,500
Oregon: $5,045
United States: $4,500
Corvallis: $4,485
Eugene: $5,623
Bend: $4,835
Grants Pass: $5,570
The Costs of Other Types of Senior Care in Salem, OR
The costs of in-home care in Salem are slightly more expensive than assisted living. The average monthly cost of home care as well as home health care is $6,101. Costs rise significantly for nursing home care, with those in semiprivate rooms paying an average of $10,615 per month while their counterparts in private accommodations pay an average of $11,163. On the other end of the cost spectrum is the least expensive type of care, Adult Day Care. Costs for Salem aren't reported in the Genworth survey, but the Oregon average is $2,654 per month.
In-Home Care: $6,101
Home Health Care: $6,101
Assisted Living: $5,500
Adult Day Care: N/A
Nursing Home (semiprivate room): $10,615
Nursing Home (private room) $11,163
Financial Assistance for Assisted Living in Salem, OR
Other Ways To Pay for Assisted Living in Salem, OR
Since not everyone can afford to pay for assisted living out-of-pocket, it's important to find alternative methods to help make assisted living more affordable. Some of these options include:
Veterans Benefits
Life Insurance Policy
Long-Term Care Insurance
Reverse Mortgage
For additional information and planning, read our comprehensive guide to paying for senior care in Oregon.
Free Resources for Seniors in Salem, OR
| | | |
| --- | --- | --- |
| Resource | Contact | Service |
| Center 50+ | (503) 588-6303 | Center50+ is a nonprofit organization administered by the City of Salem that is designed to provide activities, classes, outreach services and congregate meals for Salem seniors. The center is open on Monday through Thursday from 7:30 a.m. until 5 p.m., on Fridays from 8 a.m. until 5 p.m. and Saturdays from 8 a.m. until 2 p.m. Eligible seniors can also get volunteer help here with home repairs such as fixing leaky faucets, installing grab bars and minor caulking and weather-stripping. Homebound seniors can also receive daily calls through the center's Friendly Home Callers program. |
| Keizer-Salem Area Senior Center | (503) 390-7441 | Keizer-Salem Area Senior Center serves those in North Salem and Keizer. Activities include bingo, dances with live music and refreshments, tai chi, bridge, mahjong, cards, yoga and arts and crafts. New classes are added on a regular basis, so seniors are encouraged to check the calendar often. |
| Legal Aid Services of Oregon, Salem Regional Office | (503) 581-5265 | Marion and Polk County seniors aged 60 and over who need legal assistance with a variety of civil matters can get help from Legal Aid Services of Oregon. This organization also offers services in Spanish. |
| The Senior Health Insurance Benefits Assistance Program | (800) 722-4134 | Those struggling with navigating the application process for Medicare and with making informed health insurance decisions can receive assistance from the Senior Health Insurance Benefits Assistance Program. Trained volunteers provide assistance with choosing the right Medicare prescription drug program, filing an insurance complaint or appeal, crafting a long-term care insurance plan, comparing Medicare supplement policies and related issues. |
| NorthWest Senior & Disability Services | | As the Area Agency on Aging for Salem and surrounding communities, NorthWest Senior & Disability Services provides those aged 60 and over with supportive services and referrals to relevant community-based programs and services. Services include case management, chronic pain and disease self-management workshops, administration of the Senior Nutrition Program and investigation of complaints of neglect and abuse. |
Rules and Regulations for Assisted Living Facilities in Salem, OR
Assisted Living Communities in Salem are required to follow a set of rules and regulations that are determined by the state. For an overview of those rules and regulations, see the information below. For more specific information, talk with your local community or Area Agency on Aging.
The 10 Best Assisted Living Facilities in Salem, OR