Get Pricing & Availability for Assisted Living in Salem, OR
Call (855) 481-6777 for immediate assistance and get more details
Page Reviewed / Updated – October 08, 2020
The 10 Best Assisted Living Facilities in Salem, OR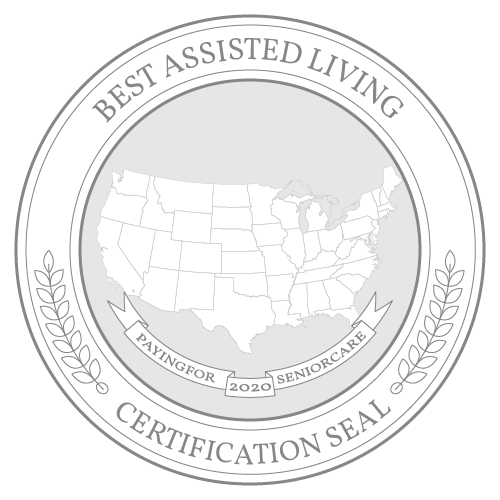 Salem, Oregon, may appeal to retirees who love nature, the arts and the advantages of a friendly state capital. In addition to the tree-lined streets throughout downtown and other neighborhoods, the city's attractive parks offer scenic tranquility. Seniors can go fishing at Minto-Brown Island Park, enjoy community events at Riverfront Park and take a Sunday brunch cruise aboard the Willamette Queen. The annual Salem Art Fair and Festival is held at Bush's Pasture Park, while the Hallie Ford Museum of Art hosts traveling exhibits. For enjoyment of plays, concerts and classic films, the historic Elsinore Theatre offers wheelchair-accessible seating. Salem is also conveniently situated about an hour from Portland, Eugene and several beach towns.
Although Salem is the Beaver State's capital and second largest city, its agricultural heritage as the Cherry City helps it retain a small-town charm. The city is home to the annual Oregon State Fair, and its location at the center of the Willamette Valley gives seniors numerous wineries to explore. The city's Center 50+ offers enriching programs and comprehensive services for older adults, while the award-winning Salem Health hospital and clinics further support their well-being.
Look through our top 10 list of assisted living facilities in Salem to find the right home for you. Additionally, find out more about the cost of assisted living in Salem and what financial assistance programs are available.
The Cost of Senior Living and Care in Salem
The Genworth Cost of Care Survey 2018 shows that the cost of senior care in Salem is close to the average cost across the state. The only exception is the cost of adult day care, which is the cheapest in the state. Compared to seniors in other parts of the state, Salem seniors in adult day care save more than $1,000 a month.
Salem Assisted Living Costs
Most major cities in Oregon have an average assisted living cost between $4,025 and $4,882. In Salem, the average cost is $4,360, which is on the lower end of the scale and $233 cheaper than the state average. Nearby Albany is slightly less expensive than Salem, while seniors in the next closest city of Corvallis pay around $522 per month more than those in Salem.
The single cost outlier in the state is Grants Pass, where the average monthly price of assisted living is $5,390, $1,000 more expensive than Salem.

Salem Home Care Costs
Average home care costs in Salem are among the more expensive in Oregon. The cost comes to $26.90 an hour, or $5,129 a month for someone receiving 44 hours of care each week. This is more expensive than the state average of $4,862, or $25.50 an hour.
The most expensive city for home care in Oregon is Portland, where seniors pay around $28 an hour. Seniors looking for affordable home care can find it in Grants Pass. Home care in the city is just $3,813 a month, or less than $20 an hour, $1,316 cheaper than home care in Salem.

Salem Adult Day Care Costs
Seniors in Salem interested in adult day care will pay less for this type of care compared to the rest of the state. Adult day care costs aren't available for all cities in the state, but Salem is by far the cheapest of the cities where prices are available. Salem's average monthly cost is $975, over $1,000 less than the Oregon average and $1,625 less than the most expensive city of Eugene.
Salem Nursing Home Costs
The cost of nursing home care in Oregon cities ranges from $9,186 to $9,551 for a semi-private room. The cost in Salem is $9,399. Although this is $122 more expensive than the state average, costs in Salem are in the middle of the range. Seniors looking for savings may like to explore facilities in Corvallis, where nursing care costs $213 less than Salem, or Portland, which has the least expensive nursing care in the state at $9,125 a month, $274 less than in Salem.
Financial Assistance Programs in Salem
Medicaid Program in Salem
In Salem, Medicaid is known as the Oregon Health Plan (OHP). It covers the costs of many services, including nursing home care for the elderly, frail and disabled. To be eligible for long-term Medicaid in Oregon, seniors must have a need for the services provided. There are also income and residency requirements. Seniors over the financial limits may still qualify for the program through Income Cap Trusts or by "spending down" assets. Apply online.
The K Plan is a Medicaid option offered to seniors and people with disabilities. Individuals on the K Plan must be eligible for Medicaid and meet level of care criteria. The program provides support to people who qualify for nursing home level of care who wish to remain in their home or the community. Funds can be used to access assistance with activities of daily living, such as bathing, house cleaning and grocery shopping. It can also be used by people living in assisted living facilities, adult group homes and adult foster care. Services in the program are self-directed, allowing seniors to hire their choice of help, including certain family members.
The Independent Choices Program is another state plan option for seniors who require assistance with activities of daily living. It pays money directly to seniors who manage their own care by hiring service providers and paying them directly. To be eligible for the program, seniors must be eligible for long-term Medicaid and must also be able to show they have had a stable living situation, including managing their own money, for three months. Seniors in Salem can apply for the program through the Salem Area Agency on Aging office.

Medicaid Waivers in Salem
Aged and Physically Disabled (APD) Medicaid Waiver
The Aged and Physically Disabled (APD) Medicaid Waiver is designed to help seniors transition from institutional settings such as nursing homes back to the community. This includes moving costs, security deposits and the purchase of household items including furniture, bedding and kitchenware. Services that provide in-home care are now covered by Oregon's K Plan. Seniors can receive assistance from both the K Plan and the APD Waiver at the same time. To be eligible for the waiver, applicants have to meet age, functional ability, income and asset criteria.
Client-Employed Provider (CEP) Program
The Client-Employed Provider (CEP) Program allows seniors to take control of their care. The program is available for people who are financially eligible for Medicaid, who require assistance with activities of daily living and who are able to manage their care providers, either independently or with the help of a family member. Participants work with a case manager to define the services required and are then responsible for hiring care workers. The program allows seniors to hire family members, including adult children, as paid caregivers.
Oregon Spousal Pay Program
The Spousal Pay Program allows a person's spouse to be paid to provide the care the participant needs. To be eligible for the program both the caregiver and their spouse must both be residents of Oregon, legally married and living at home. Participants in the program generally have extensive care requirements and must need help with at least four activities of daily living. Participants must also be diagnosed with a debilitating, progressive disease. The caregiving spouse must meet requirements for providing care in Oregon, including passing a criminal history check.

Other Financial Assistance Programs in Salem
Oregon Project Independence
The Oregon Project Independence (OPI) provides a range of services to help people remain living in their own homes. To be eligible for the program, participants must be living at home, require a level of care typically provided in a nursing home and they cannot be eligible for Medicaid programs. Some of the services provided include bathing, dressing, running errands and managing medication. Respite care is also available allowing primary caregivers to enjoy a break.
Participants in the program pay for the services they receive, but the prices are on a sliding scale based on monthly household income minus monthly household medical costs. In Salem the program is administered by the local Area Agency on Aging, NorthWest Senior and Disability Services.

More Senior Living Resources in Salem
| | | |
| --- | --- | --- |
| Resource | Phone Number | Description |
| Salem Housing Authority | (503) 588-6368 | The Salem Housing Authority owns and manages four sites that provide housing to low-income seniors aged 62 and over. Seniors may also access the Housing Choice Voucher program. |
| Family Caregiver Support Program | (503) 304-3420 | The Family Caregiver Support Program (FCSP) offers support to unpaid caregivers who are looking after a member of the family. Although most of the services offered are aimed at carers, the program does provide free access to respite services. |
| Senior Citizen's Tax Deferral | (503) 588-5144 | Taxpayers aged 62 and over are able to defer their property taxes in the year they apply and any subsequent years that they qualify. The unpaid must be paid back when the property is sold or on the death of the taxpayer. |
| Low Income Home Energy Assistance Program | (503) 588-9016 | The Low Income Home Energy Assistance Program (LIHEAP) offers financial assistance to help pay the heating bills of low-income residents of Salem. Eligibility for the program is based on income. |
| Wastewater Rate Assistance | (503) 588-6099 | The City of Salem offers discounts on the wastewater portion of utility bills for residents aged 62 and over. Seniors need to meet income requirements to be eligible for this assistance. |
For additional information and planning, please read our comprehensive guide to paying for senior care in Oregon.