Get Pricing & Availability for Assisted Living in Eugene, OR
Call (855) 481-6777 for immediate assistance and get more details
Page Reviewed / Updated – July 19, 2022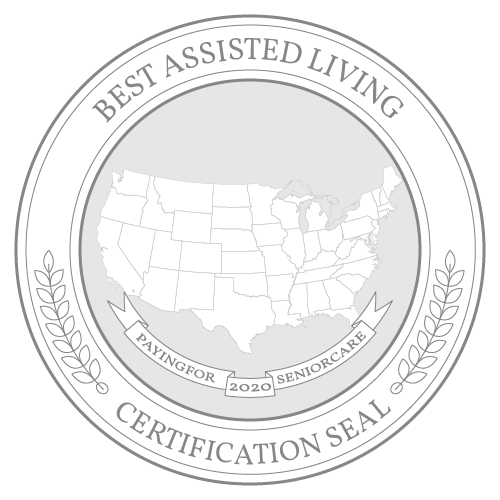 Approximately 16.6% of the residents of Eugene, Oregon, are 65 and older. The city has an overall cost of living score of 105.3, which is lower than the state's score (113.1) but higher than the national baseline (100). Health care costs are on par with the state averages but are about 12% lower than the national median. That may be helpful to seniors in Eugene, especially for those who require medical treatment at the city's PeaceHealth Sacred Heart Medical Center University District hospital.
The cost differences between Eugene and Oregon widen when it comes to median monthly assisted living estimates. Eugene's median ($5,623) is $578 more than Oregon ($5,045) and $1,123 more than the $4,500 national average.
This guide covers cost considerations for several senior care types in Eugene and provides a list of resources for seniors considering assisted living.
The Cost of Assisted Living and Care in Eugene, OR
Eugene's median costs for an assisted living facility ($5,623) tops every other city on the following list, as well as the state ($5,045) and national ($4,500) medians. It's $983 more than Medford ($4,640), which is the least expensive city on the list but is only $123 more than Salem ($5,500). Bend ($4,835) and Portland ($4,975) both fall closer to the national median than Eugene.
Eugene: $5,623
Oregon: $5,045
National: $4,500
Medford: $4,640
Bend: $4,835
Portland: $4,975
Salem: $5,500
The Cost of Other Types of Care in Eugene, OR
Although the assisted living median in Eugene ($5,623) was the most expensive on the above list, it's the least expensive on the following one that consists of Eugene senior care options and their respective monthly medians. One step above in cost is in-home care ($5,911) and home health care ($6,197). Seniors interested in adult day health care in Eugene may spend $8,342 per month. The highest costs are for a nursing home facility semiprivate room ($10,235) and private room ($11,406), which are more expensive than the approximate monthly assisted living costs by $4,612 and $5,783, respectively.
In-Home Care: $5,911
Home Health Care: $6,197
Adult Day Health Care: $8,342
Assisted Living Facility: $5,623
Nursing Home Facility (semiprivate room): $10,235
Nursing Home Facility (private room): $11,406
Financial Assistance for Assisted Living in Eugene, OR
Other Ways To Pay for Assisted Living in Eugene, OR
Since not everyone can afford to pay for assisted living out-of-pocket, it's important to find alternative methods to help make assisted living more affordable. Some of these options include:
Veterans Benefits
Life Insurance Policy
Long-Term Care Insurance
Reverse Mortgage
For additional information and planning, read our comprehensive guide to paying for senior care in Oregon.
Free Resources for Seniors in Eugene, OR
Eugene is full of ways seniors can spend their time in a budget-friendly way. Keep reading for resources that help residents get access to free and low-cost services.
| | | |
| --- | --- | --- |
| Resource | Contact | Service |
| Eugene Public Library | (541) 682-5450 | There are three branches of the Eugene Public Library: the Downtown library, Sheldon Branch and Bethel Branch, all of which are in Eugene. Multiple options that fill their events calendar may appeal to seniors, including book groups and book sales. Events are both in-person and virtual. |
| University of Oregon – Osher Lifelong Learning Institute (OLLI-UO) | (800) 824-2714 | The Osher Lifelong Learning Institute is available via the University of Oregon. It's a non-credit option for adults who desire a way to learn in a more structured environment. Multiple options, including courses and lectures, are available on topics from language to science. |
| Lane Community College | (541) 463-3000 | Lane Community College in Eugene offers a Senior Credit Tuition Waiver to those who apply as a student and meet the eligibility requirements of the waiver. It's specifically open to those who are 62+ in Eugene and throughout the rest of Oregon. |
| US Department of Veterans Affairs – Eugene Vet Center | (541) 465-6918 | The US Department of Veterans Affairs Eugene Vet Center is on East 11th Avenue and is open Monday through Saturday. Appointments are available by phone, telehealth and in person. Various counseling services include but are not limited to bereavement, PTSD and couples issues. |
| Lane Transit District (LTD) Buses | (541) 687-5555 | Those who are 65+ and want to ride the bus for free can sign up for the Honored Rider Program. Having a valid photo ID is a must as part of the enrollment process. |
Rules and Regulations for Assisted Living Facilities in Eugene, OR
Assisted Living Communities in Eugene are required to follow a set of rules and regulations that are determined by the state. For an overview of those rules and regulations, see the information below. For more specific information, talk with your local community or Area Agency on Aging.
The 10 Best Assisted Living Facilities in Eugene, OR