Get Pricing & Availability for Assisted Living in Eugene, OR
Call (855) 481-6777 for immediate assistance and get more details
Page Reviewed / Updated – October 02, 2020
The 10 Best Assisted Living Facilities in Eugene, OR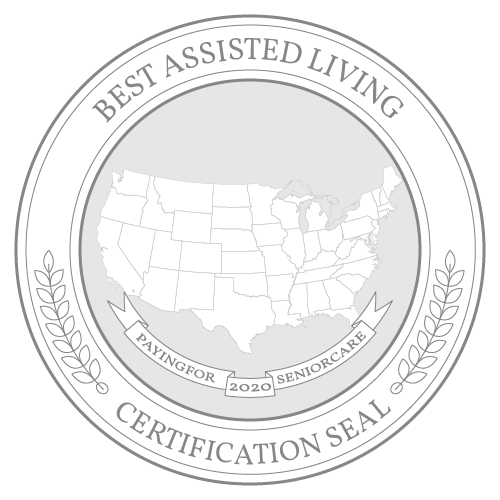 Located along Oregon's central coast on the southern end of the Willamette Valley, Eugene offers a laid-back atmosphere that strikes a perfect balance between nature and city life. The city has been included multiple times on Livability's list of the top 100 best places to live for its mild winters, access to top health care facilities and extensive list of fun things to do.
Known as the Emerald City, Eugene features lush landscapes and a variety of recreational opportunities for seniors in search of an active retirement. With the Willamette River running right through the heart of the city, seniors can participate in outdoor activities at Alton Baker Park, hike the extensive system of trails or enjoy a relaxing afternoon at the rhododendron garden. The community also places a large focus on arts and culture, with art galleries, independent cinemas, live music venues and theaters scattered across the downtown core. Seniors can take a trip to 5th Street Public Market and stop in at local boutiques and cafes. The area is also home to a number of renowned wineries and top-rated restaurants.
The following list highlights the top assisted living options in Eugene. Additionally, find out more about the cost of assisted living in Eugene and what financial assistance programs are available.
The Cost of Senior Living and Care in Eugene
Eugene is one of the most affordable areas in Oregon for cost of senior care. According to the most recent Genworth Cost of Care Survey, Eugene offers affordable options for assisted living and home health services, which cost $400 – $500 less than the state median.
Skilled nursing care in Eugene is comparable to the state average at $9,277. The only area where care expenses differ dramatically is adult day care with Eugene topping the list for the most expensive. In general, the costs in this city are a bit above the national average, though nursing homes cost substantially more than the national average cost of $7,441.

How much does Assisted Living Cost in Eugene?
For seniors that don't need around the clock skilled care offered at nursing homes, Eugene offers the most affordable assisted living options in the state with an average cost of $4,025.
The state average is substantially higher at $4,593, while Grants Pass, the most expensive area for assisted living in the state, has an average cost of $5,390 that is nearly 34 percent higher than Eugene. In general, expect to pay in the mid to high $4,000s in most areas in the state. For example, the Bend area average is $4,553 and Portland and Corvallis are both priced at just over $4,880.

How much does Home Care Cost in Eugene?
Home health care services are surprisingly affordable in Eugene, with an average price of just $4,385, slightly below the state average of $4,862. The most expensive areas like Bend or Portland often cost more than $5,000 per month. Grants Pass is the only area where home care is less expensive at $3,813. Meanwhile, Albany costs sit right at the state average, while Medford is closer to Eugene at $4,576.
How much does Adult Day Care Cost in Eugene?
Adult Day Care is expensive in Eugene. The state median is $1,983 per month, but the average cost in this city is $2,600, making it the most expensive area in the state for this service. For day programs, Corvallis, just about 40 miles to the north, is a more affordable option at $2,058. The least expensive area is in Salem with an average cost of just $975, which is less than half of the state median. Albany, Bend and Grants Pass do not list an average cost.
How much does Nursing Home Costs in Eugene?
In Eugene, the average cost of nursing home care for a semi-private room is the same as the state average at $9,277, which is considerably higher than the national average of $7,441. The most expensive area for nursing home care is Medford at $9,529, with both Albany and Bend not far behind at $9.429.
Financial Assistance Programs in Eugene
Medicaid Program in Eugene
Medicaid in Oregon is known as the Oregon Health Plan or OHP. It is an entitlement program that is available to all eligible applicants. Under this plan, seniors get financial assistance that covers the costs associated with medically necessary nursing home care. It may also cover some in-home personal care services. To be eligible, people must:
Be at least 65 years old
Have monthly income of no more than 300 percent of the Federal Benefit Rate or $2,313
Be an Oregon resident
Meet the asset maximum of $2,000 for individuals, excluding a primary residence valued at under $572,000. A personal vehicle, household items and some personal effects are also exempt. Non-applicant spouses may maintain up to $123,600 in community assets.
For more information about enrollment, eligibility requirements or the application process, click here.
Community First Choice (CFC)
Oregon also offers the Community First Choice (CFC) plan under the state Medicaid umbrella. It is another entitlement plan available specifically for the elderly and disabled who require skilled nursing care. Participants in this program can receive similar care to a nursing home, but it is provided at home.
Some benefits include help with daily living activities like dressing, bathing, toileting, shopping, housework, meal preparation, etc. In addition to in-home personal care, this plan may also pay for home modifications like the installation of chair lifts, wheelchair ramps or expanded doorways. Assistive technology is also an option to help seniors stay at home for as long as possible.
To qualify for this program, participants must first be eligible for the state Medicaid plan and also require an institutional level of care. Click here to find out more about Community First Choice.
Independent Choices Program (ICP)
The Independent Choices Program (ICP) is another Medicaid plan that operates on a self-managed basis. Eligible participants get a monthly cash payment with which to hire service providers. Under this program, money is usually spent on assistive technology or personal care services. Some seniors can even hire a loved one as a caregiver, providing financial benefit for services that might prevent them from seeking a job outside the home.
To qualify for this program, participants must be Medicaid eligible and able and willing to self-direct care services that approach the level of care provided in a nursing home setting. To demonstrate this ability, seniors must show a stable living situation and have a 3-month history of good money management. When enrolled in this program, seniors must open a separate bank account for monthly program disbursements that are then used solely to pay for covered services.
Click here for more information.

Medicaid Waivers in Eugene
The Aged and Physically Disabled (APD) Medicaid Waiver
This program is for Oregon residents who require the care provided at a nursing home but would rather live in a community setting. It is specifically for those who are currently living in an institutional setting. This program offers transitional services for those moving, like paying for movers, help with security deposits and household items.
To qualify for the APD program, seniors must meet the same financial requirements as Medicaid and require an institutional level of care. While this waiver is available to any adult over age 18, it is targeted for seniors who do not need to prove full disability in order to qualify. Click here to learn more about the APD Medicaid Waiver.
The Client-Employed Provider (CEP) Program
The CEP program provides cash that participants use to hire providers for personal care services. These services may include help with daily activities like getting dressed or other mobility challenges, or even transportation assistance. Under this program, the participant is the employer and may choose a service provider, even if they choose to hire a family member or spouse.
This program is available to those who are:
Financially eligible for Medicaid
Able to self-manage care providers or work with family members to do so
In need of assistance with daily living activities
Click here for more information about the CEP program.
The Oregon Spousal Pay Program
This program may pay a spouse who is also a caregiver. When one half of a couple needs significant assistance with the activities of daily life, they may be eligible to apply.
Eligibility for this program is strictly regulated. In addition to the financial requirements for Medicaid, the senior that needs assistance must require help with at least four activities of daily life like toileting, dressing, eating, mobility, etc. In addition, seniors must be diagnosed with a progressive and debilitating condition like late-stage cancer or spinal cord injuries. The spouse applying for pay must also meet eligibility requirements like passing a criminal history check and demonstrating the ability to provide the needed level of care in addition to general tasks like housekeeping and running errands.Learn more about the Oregon Spousal Pay Program here.
Other Financial Assistance Programs in Eugene
Oregon Project Independence
In Eugene, seniors may be eligible to participate in a non-Medicaid based program known as the Oregon Project Independence (OPI). This program offers a variety of services, such as:
In-home supervision
Assistance with ADLs (toiletry, mobility, bathing, dressing, light housekeeping, laundry, etc.)
Adult day care or respite care
Skilled nursing care
This program is specifically designed for those seniors with a condition like Alzheimer's, where the level of care required may exceed the ability of a family member to provide. Participants in OPI do get to direct their care and may select a caregiver, even if that caregiver is a family member.
To qualify, seniors must be:
At least 60 years old
Ineligible for Medicaid
An Oregon resident
Require skilled nursing care
Live at home or with friends or family, not in a foster home, assisted living facility or another registered senior living provider
For those under 60 years old, a qualifying diagnosis may eliminate the age requirement. Click here for information about how the Oregon Project Independence program works.

More Senior Living Resources in Eugene
| | | |
| --- | --- | --- |
| Resource | Phone Number | Description |
| Sorgenfri & Hawthorne Park | (541) 484-6595 | Managed by Umbrella Properties, Inc., these two senior living apartment complexes offer more than 100 project-based HUD-assisted units. Seniors aged 62 and older may qualify if they meet the income eligibility guidelines for this property. |
| Cornerstone Community Housing | (541) 683-1751 | This organization works with eight affordable housing communities to help seniors find affordable rental homes. Income limits apply and there are waiting lists for each property. |
| Catholic Community Services of Lane County | (541) 345-3642 | This private charity offers a variety of assistance options ranging from clothing and food to rent help or financial assistance with utility bills or heating. |
| Eugene Water & Electric Board | (541) 461-8794 | The Eugene energy provider offers a variety of assistance programs, including $200 in annual bill credits. Zero interest loans and service rebates are available to qualified applicants for weatherization and efficiency updates. |
| Lane County Energy Programs | (541) 682-3378 | The Lane County Human Services Division administers six programs that may help seniors with their utility bills through bill credits, weatherization modifications or rate reductions. |
For additional information and planning, please read our comprehensive guide to paying for senior care in Oregon.