Get Pricing & Availability for Assisted Living in P Tland, OR
Call (855) 481-6777 for immediate assistance and get more details
Page Reviewed / Updated – September 18, 2020
The 10 Best Assisted Living Facilities in Portland, OR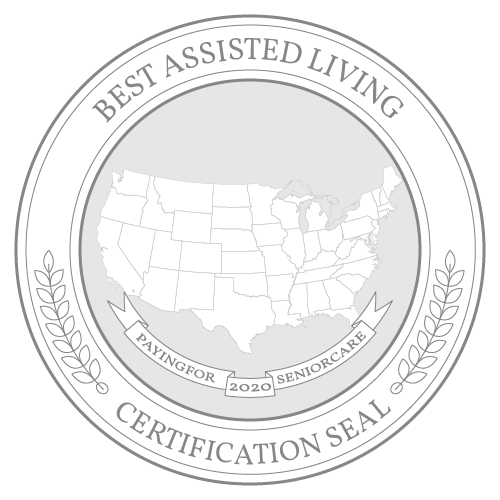 Seniors seeking an urban retirement destination in the Pacific Northwest that offers big-city amenities combined with a friendly, small-town feel might want to consider settling down in Portland, OR. As the largest city in the state, Portland is home to approximately 655,000, and seniors 65 and older make up 12.3% of the population.
Portland is well known for its natural beauty, and that means there's plenty of parks for active seniors to enjoy. Nearby Mount Hood creates an impressive cityscape, and the region is well-known for having plenty of microbreweries, independent restaurants and miles of bike trails and walking paths. There's also a number of top-ranked hospitals and health care facilities, including the OHSU Hospital, Providence St. Vincent Medical Center and the Providence Portland Medical Center.
This guide highlights the 10 best assisted living facilities in Portland, OR and the surrounding area. Additionally, find out more about the cost of assisted living in Portland and what financial assistance programs are available.
The Cost of Senior Living and Care in Portland
In Portland, senior care is slightly more expensive compared to other metropolitan areas in Oregon. According to Genworth's 2018 Cost of Care Survey, average spending on adult day care and assisted living is slightly higher than the state median. Responses from providers also revealed that Portland is one of the most expensive areas for in-home services. Additionally, although the cost of skilled nursing facilities is slightly lower than the state median, it's approximately 20 percent higher than the national average.
How much does Assisted Living Cost in Portland?
Assisted living facilities in the Portland metropolitan area charge $4,825 per month on average, which makes it one of the state's most expensive cities after Corvallis. In other parts of Oregon, seniors pay between $200 and $800 less per month for these services.
The largest cost differences exist in Eugene and Albany. Both cities have average monthly costs at or below $4,210, which makes them two of the most affordable metropolitan areas in Oregon. Additionally, assisted living costs in Portland are 4 to 6 percent higher than Medford and Bend where rates are closer to the state median of $4,590.
How much does Home Care Cost in Portland?
Portland is consistently one of Oregon's most expensive metropolitan areas based on the cost of in-home care. Homemaker services in the city cost $5,339 per month, which is well above the state and national averages of $4,862 and $4,004 respectively. Outside Portland, monthly home care costs in Oregon range between $4,385 and $5,140.
Portland is slightly more expensive than Salem, Bend and Corvallis, which have average monthly costs around $5,140. It's also moderately more expensive than Albany and Medford where costs are at or below the state median of $4,862. In Eugene, which is one of the more affordable areas, homemaker services cost almost $1,000 less per month when compared to Portland.
How much does Adult Day Care Cost in Portland?
Adult day care programs in Portland have some of the highest rates in the state. The average participant pays more than $2,100 per month, which is some $600 above the national average of $1,560. Although Portland is slightly more expensive than Corvallis and moderately more expensive than Medford, there are substantial cost differences between other metropolitan areas.
Local seniors pay 120 percent more for adult day care when compared to Salem. On the other end of the spectrum, seniors in Eugene, which was the most expensive city surveyed, pay $430 more per month and $5,100 more per year for adult day care when compared to Portland.
How much does Nursing Home Costs in Portland?
At $9,125 per month, Portland has the lowest nursing home costs in the state. However, median spending is still 20 percent higher than the national average of $7,441. In other parts of Oregon, seniors pay between $9,186 and $9,529 per month for skilled nursing facilities.
Compared to Bend and Albany, where costs are slightly higher than average, nursing care in Portland costs $300 less per month and $3,600 less per year. The difference is even more pronounced in Medford where monthly spending tops $9,529. Additionally, nursing home costs in Portland are slightly lower than Eugene and Corvallis, which are two of the most affordable areas in the state.
Financial Assistance Programs in Portland
Medicaid Program in Portland
In Portland, Medicaid benefits are provided through the Oregon Health Plan. This entitlement program covers the cost of health, dental and psychiatric care for low-income residents, including children, adults and seniors. Individuals who are over 65 or who require skilled nursing may qualify for long-term care benefits and other services provided to the aged, blind or disabled.
To qualify for traditional Medicaid, adults must earn less than $1,436 per month if applying individually or less than $1,945 if applying as a couple. However, these requirements are slightly looser for disabled adults and seniors who meet special eligibility requirements.
In Oregon and many other states, Medicaid applicants who require long-term care can earn up to 300 percent of the monthly SSI Federal Benefit Rate. For 2019, this limit is $2,313 per month. Additionally, applicants must have less than $2,000 in countable assists if applying individually or up to $4,000 in assets if applying jointly.
Individuals who have more than $2,000 in nonexempt assets can sometimes qualify for Medicaid by establishing an irrevocable Miller trust. Regulations also allow nonapplicant spouses to keep up to $123,600 in nonexempt community assets. Plus, the following assets are excluded by the government:
A primary household vehicle
A primary residence worth up to $572,000
Personal effects and household furnishings
A life insurance policy with a cash value up to $1,500
A burial fund worth up to $1,500
Medicaid benefits for the aged, blind or disabled are administered by Area Agencies on Aging. In Portland, applications are handled by Multnomah County Aging & Disability Services. You can learn more about the Oregon Health Plan, check your eligibility and begin the application process by visiting www.One.Oregon.gov or by calling (800) 699-9075.
Medicaid Waivers in Portland
OR Aged and Physically Disabled
The OR Aged and Physically Disabled waiver provides case management and transition services for adults who are 65 and older and for younger adults with disabilities. This waiver serves individuals who are living in a healthcare institution and would like to transition back to the community.
Plan K
Plan K is a Community First Choice program. This Medicaid 1915(k) waiver provides in-home supports that help Medicaid-eligible adults remain in their own homes as long as the services aren't covered by Medicaid.
For both of these waivers, beneficiaries who are losing their eligibility status can qualify for Extended Waiver Eligibility. This clause provides ongoing care to individuals who have a high risk of hospitalization or institutionalization within 30 days if their Medicaid Long-Term Services and Supports end. To learn more about these waivers, call the Oregon Department of Human Services at (503) 945-5600.
Other Financial Assistance Programs
Oregon Project Independence
This state-funded program is available to low-income adults who don't qualify for Medicaid. Oregon Project Independence covers the cost of in-home services, including assistance with bathing, dressing, managing medications or completing activities of daily living. To qualify, applicants must require in-home services to avoid institutionalization. They must also meet income limits but be ineligible for Medicaid. Adults who are 59 or younger and disabled can access similar services through the county-funded program Multnomah Project Independence. Services are also available for adults with Alzheimer's disease. This program receives a fixed amount of annual funding, and there are waiting lists. The Multnomah County Aging & Disability Services administers this program and handles applications. To apply or to learn more, call (503) 988-3620.
Program of All-Inclusive Care for the Elderly (PACE)
Portland is home to the state's only Program of All-Inclusive Care for the Elderly. Providence ElderPlace provides fully integrated medical care and personal assistance, including adult day care, in-home assistance, transportation, medical care, prescription medications and durable equipment. The program accepts Medicaid-eligible adults aged 55 and over as well as medically eligible seniors who can pay the Medicaid rate on their own. To see if PACE is right for you or to apply for benefits, call Providence Health & Services at (503) 215-6556. For a more detailed look at this program, view our PACE guide.
National Family Caregiver Support Program
Supported with federal funding, the National Family Caregiver Support Program provides respite services to eligible caregivers. The program covers the cost of in-home care and adult day care. Relatives and unpaid caregivers who assist seniors aged 60 or older may apply for benefits. The program is also open to individuals who care for disabled adults or Alzheimer's patients. To learn more, call the Portland Aging and Disability Resource Connection Helpline at (503) 988-3646, or view our NFCSP guide. Applicants may be added to a waiting list depending on the availability of funds. Respite care is also covered by the state-funded Oregon Project Independence program.
More Senior Living Resources in Portland
| | | |
| --- | --- | --- |
| Resource | Phone Number | Description |
| | (503) 215-2234 | Managed by Providence Health & Services, this housing complex in Portland's Mt. Tabor neighborhood provides affordable rentals to low- and moderate-income seniors aged 62 and older. To qualify, applicants must earn less than 50 percent of the area median income for Multnomah County. |
| | (503) 236-9779 | This supportive housing program offers affordable one-bedroom apartments to low-income seniors and medically eligible adults. One- and two-person households must earn less than $28,500 or $32,600 to qualify. |
| | (503) 227-5605 | The core mission of this nonprofit is providing affordable housing to Portland seniors. The NWPP offers housing placement and eviction prevention services. Volunteers also provide transportation for medical appointments, shopping and errands. |
| | (503) 221-1054 | Operated by Ecumenical Ministries of Oregon, this program provides affordable housing by connecting homeowners and home seekers. The program assists individuals who do not qualify for traditional housing subsidies. |
| | (503) 802-8300 | Seniors and disabled adults can apply for short- and long-term rental assistance through this organization. The agency also handles Section 8 housing vouchers and waiting lists. |
| | (888) 724-6424 | PRS offers affordable senior housing and HUD-subsidized rentals at two retirement communities in Portland. Seniors must meet income requirements to qualify. |
For additional information and planning, please read our comprehensive guide to paying for senior care in Oregon.