Get Pricing & Availability for Assisted Living in Baton Rouge, LA
Call (855) 481-6777 for immediate assistance and get more details
Page Reviewed / Updated – July 07, 2022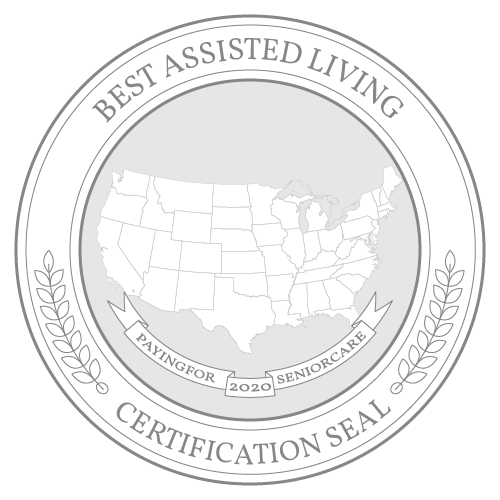 Baton Rouge is an attractive retirement destination for cost-conscious seniors. Its cost of living is 9.6% lower than the U.S. average, and its real estate is also considerably more economical. The average cost of a house in Baton Rouge is $198,400, compared to the national price of $291,700 — almost $100,000 higher. Assisted living costs an average of $4,125 per month, $375 less than the average U.S. citizen pays.
Taxes in Baton Rouge are slightly more than in the rest of the country, with an average income tax rate of 6.0% compared with the U.S. average of 4.6%. Baton Rouge sales tax also averages 9.5%, compared to a 7.3% average for the country. While Baton Rouge residents have to pay slightly higher taxes, health care is more affordable at 2.9% lower than the U.S. median.
This guide covers average monthly care costs in Baton Rouge as well as local resources that are available to support seniors.
The Cost of Assisted Living in Baton Rouge, LA
Seniors in Baton Rouge pay an average of $4,125 monthly for assisted living care, according to the 2021 Genworth Cost of Care Survey.
Baton Rouge's monthly assisted living cost is $375 lower than the U.S. average of $4,500. However, the city's seniors pay $377 more than the state's average. The state capital also has the lowest assisted living cost in the region. Neighboring New Orleans has the state's highest monthly average at $3,973. Near Louisiana's northern border, Shreveport has an assisted living median of $3,870, just $20 higher than Lafayette at $3,850 monthly.
Baton Rouge: $4,125
Louisiana: $3,748
United States: $4,500
New Orleans: $3,973
Lafayette: $3,850
Shreveport: $3,870
The Cost of Other Types of Care in Baton Rouge, LA
Assisted living in Baton Rouge compares very favorably with home care and nursing home costs. In-home care typically costs Baton Rouge inhabitants $3,813 per month, and the cost of home health care is also $3,813. Adult day health care is the most affordable care option as it's the least intensive of all the care types, providing daytime assistance to more able-bodied seniors for $2,513. Nursing home care is the highest level of care and costs $5,627 for a semiprivate room and $5,931 for a private room.
In-Home Care: $3,813
Home Health Care: $3,813
Adult Day Health Care: $2,513
Assisted Living Facility: $4,125
Nursing Home Facility (semiprivate room): $5,627
Nursing Home Facility (private room): $5,931
Financial Assistance for Assisted Living in Baton Rouge, LA
Other Ways To Pay for Assisted Living in Baton Rouge, LA
Since not everyone can afford to pay for assisted living out-of-pocket, it's important to find alternative methods to help make assisted living more affordable. Some of these options include:
Veterans Benefits
Life Insurance Policy
Long-Term Care Insurance
Reverse Mortgage
For additional information and planning, read our comprehensive guide to paying for senior care in Louisiana.
Free Resources for Seniors in Baton Rouge, LA
Seniors in Baton Rouge have several services available to assist them in researching local assisted living communities to find ways to pay for care and connect with community-based services.
| | | |
| --- | --- | --- |
| Resource | Contact | Service |
| Capital Area Agency On Aging | (225) 922-2525 | Capital Area Agency on Aging advocates for older adults by providing services designed to improve their quality of life. It offers transportation to senior centers, social service agencies and medical appointments to those who qualify. The organization also connects seniors directly to pharmaceutical manufacturers to access discount prescription medication. |
| Office of Aging and Adult Services | (225) 219-1917 | The role of this organization is to develop and provide services that offer meaningful choices to seniors in long-term care. It also assists seniors by evaluating them and deciding on the level of care they require before being placed in Medicaid-certified care facilities. |
| Baton Rouge Vet Center | (225) 761-3140 | Senior military veterans can access pension and health care benefits through two VA veterans' programs. It provides veterans with funding for assistance in daily living activities and financial support in long-term care settings. |
| East Baton Rouge Council on Aging | (225) 923-8000 | This organization serves Baton Rouge seniors by offering a wide range of social services. It sees to the needs of the expanding senior population by providing information through trained counselors on insurance services, utility assistance and Medicaid applications. It also offers thorough needs assessments and makes service recommendations. |
| Governor's Office of Elderly Affairs | (225) 342-7100 | The Governor's Office of Elderly Affairs investigates reports of seniors at risk through abuse and neglect. Its long-term care ombudsmen investigate and resolve complaints from and on behalf of residents of assisted living facilities and nursing homes. It also provides transportation to medical appointments and social services. |
Rules and Regulations for Assisted Living Facilities in Baton Rouge, LA
Assisted Living Communities in Baton Rouge are required to follow a set of rules and regulations that are determined by the state. For an overview of those rules and regulations, see the information below. For more specific information, talk with your local community or Area Agency on Aging.
The 10 Best Assisted Living Facilities in Baton Rouge, LA