Get Pricing & Availability for Assisted Living in Metairie, LA
Call (855) 481-6777 for immediate assistance and get more details
Page Reviewed / Updated – August 07, 2020
The 10 Best Assisted Living Facilities in Metairie, LA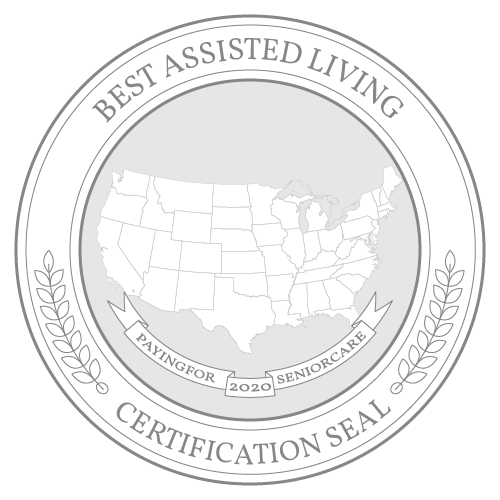 Metairie is a medium-sized city in the New Orleans metropolitan area. Approximately 53,000 of its 391,000 residents are seniors over the age of 65, and about 4% of the population are veterans.
While the summer's heat and humidity may be uncomfortable for some, the picnic weather days Metairie receives during the north's frigid winters are the envy of many. And with year-round festivals, conferences and cultural events, seniors have plenty of reasons to venture out, and family members always have an excuse to visit. Not to mention the myriad of world-renowned Cajun and Creole restaurants minutes away from residents' doorsteps. It's also beneficial to know that Metairie has roughly 50% more physicians per capita than the U.S. average.
Note: Data for the city of Metairie itself was not available, so information for Metairie and New Orleans combined was used.
Check out what we determined are the best assisted living facilities in Metairie, and see which one is right for your retirement. Additionally, find out more about the cost of assisted living in Metairie and what financial assistance programs are available.
The Cost of Senior Living and Care in Metairie
The cost of senior living and care services is very affordable in Metairie. According to the 2018 Genworth Cost of Care Survey, senior care costs are well below the national average. Seniors can expect to pay nearly $400 less per month for assisted living and more than $1,800 less for nursing home care. Compared to the rest of the state, Metairie pricing is fairly average, with the exception of nursing home care on the high end and adult day care on the low end.
Note: Senior care cost data wasn't available for Metairie, so the data for the closest city, New Orleans, was used.
How much does Assisted Living Cost in Metairie?
In Metairie, the cost of assisted living is $60 higher than the state average at $3,610 per month. That makes Metairie a middle of the road option for this type of senior living arrangement. In Houma, seniors can expect to pay $4,325 – $715 more per month than in Metairie. Baton Rouge is the second most expensive area at $4,000 per month, with Metairie taking a distant third place.
Monroe, the most affordable option for assisted living, averages $2,950, which is $660 lower than Metairie. Most cities in Louisiana fall between $3,000 – $4,000 per month.
How much does Home Care Cost in Metairie?
For home health care, Metairie is spot on average for the state at $3,051. It ties with Lafayette and Monroe for third least expensive statewide. The most expensive area, Baton Rouge, is $3,432, which is $381 more than in Metairie. Houma and Hammond take the second and third spots for most expensive at $3,337 and $3,241, respectively.
Shreveport comes in as the least expensive at $2,860, with Lake Charles just a bit higher at $2,955. Both are within $200 of the cost in Metairie.
How much does Adult Day Care Cost in Metairie?
While Metairie is not the least expensive for adult day care, it's close at $1,235 per month. Only Lafayette is less expensive with an average of $1,083, which is $152 less than in Metairie. Baton Rouge is the most expensive by a wide margin at $2,340 – $1,105 more than in Metairie. Shreveport takes the runner up spot at $1,842, which is $607 more than Metairie. Generally, cities in Louisiana fall between $1,100 – $1,900.
How much does Nursing Home Costs in Metairie?
Nursing home care in Metairie is some of the most expensive in the state at $5,637. The state average is $5,232 – $405 less than in Metairie. Other major cities tend to fall between $5,000-$5,300. Monroe is an affordable outlier at $1,074 less than Metairie, while most fall within $500. Houma is the closest at $5,293, which is $344 less. Lafayette and Lake Charles are in the mid-range at $466 less than Metairie.
Financial Assistance Programs in Metairie
Medicaid Program in Metairie
Medicaid, an entitlement program jointly funded by the state and federal governments, offers a variety of health-based services to low-income seniors in Louisiana. Both seniors and the disabled can receive health care, nursing home care and limited personal care through the state-run Medicaid program. This is a brief list of the available coverage:
Prescription medication
Primary care visits
Hospital admissions
Behavioral health
Outpatient services
Physical/Speech/Occupational therapy
Long term personal care services
Some coverage is only available to seniors and the disabled, but most health services are generally offered to all participants. As an entitlement program, all qualified applicants gain access to services.
The long-term personal care services offer seniors who need a nursing home level of care the option to enter an institutional facility or receive support at home. Some options include:
Assistance with activities of daily living or ADLs, such as grooming, bathing, toiletry, eating
Help with instrumental activities of daily living or IADLs, such as meal preparation, light housekeeping, chores
Transportation assistance
Those who qualify for these services are guaranteed to receive the needed care. This program is an entitlement program, so there is no waiting list for enrollment.
Louisiana also has two Home and Community-Based Services Medicaid Waivers. These waivers offer long-term care in a senior's home or community, delaying or preventing institutional placements. HCBS waivers offer many of the same services provided in a nursing home in a home-like setting. This can help reduce the cost of providing services and allow seniors to age at home.
Eligibility for Medicaid is nuanced and complex. In Louisiana, the income and asset restrictions apply to general Medicaid with additional functional limitations in place for some services. Income requirements may vary depending on the program. Long-term in-home care services and nursing home services may have different requirements than general Medicaid eligibility. In addition, all waivers may have specific financial requirements for qualification.
For general Medicaid, seniors in Metairie muse earn no more than $771 per month. At this level, seniors qualify for in-home care services. To qualify for financial assistance with nursing home care, seniors must earn no more than $2,313 per month.
Asset restrictions apply to all Medicaid plans, including waivers. To qualify for any Medicaid-funded assistance, seniors must have no more than $2,000 in cash or liquid assets. Not all assets are considered during the application process. Some of the exclusions include:
A personal home valued at under $585,000, if it's the primary residence for the applicant or a spouse
One vehicle for personal use
Personal effects, such as clothes, accessories, grooming tools
Home furnishings
Those financial and asset guidelines apply to single seniors. Married couples with one or both spouses applying have different income and asset limitations.
Medicaid Waivers in Metairie
Adult Day Health Care Medicaid Waiver
Seniors who might otherwise face an indefinite stay in a nursing home may be eligible for the Adult Day Health Care Waiver. This waiver helps pay the costs associated with daytime care provided at a registered facility. Some of the services offered include:
Personal care assistance with ADLs like grooming, bathing, eating and toileting
Nursing services
Medication management
Meal preparation
Social activities
Transportation to and from care facilities
To qualify for the ADHC waiver, seniors must demonstrate a functional need for a nursing home level of care. Seniors must be at least 65 years old or under 65 with a legally recognized disability. This waiver is only available to Louisiana residents who meet the income guidelines for nursing home level care, which works out to $2,313 per month in income. Each applicant is considered individually, so a married couple applying jointly may earn up to $4,616 per month. When only one spouse is applying for the ADHC waiver, only the applicant's income is considered. If the applicant earns more than the maximum, there may be deductions that can help reduce their income total. For example, if the applicant spouse is the primary earner, up to $3,160.50 may be transferred to a spouse to meet the Minimum Monthly Maintenance Needs Allowance. For more information about eligibility and benefits, check out our guide to the ADHC waiver.
Community Choices Waiver
The Community Choices waiver is designed to extend a senior's stay in the community. To reach that goal, it provides a variety of in-home supports and assistance programs. Some options include:
Adult day care
In-home personal assistance with ADLs and IADLs
Respite care
Meal delivery
Assistive technology like Personal Emergency Response Systems
Home modifications to improve mobility
Temporary skilled nursing care
Monitored in-home caregiving
For those seniors who choose monitored in-home caregiving, assistance with adult day care, personal assistance and meal delivery are excluded from benefits. Monitored in-home care allows a senior to have a live-in caregiver of their choice, including a family member or spouse. This live-in caregiver is compensated for their time according to program guidelines. All caregivers must meet Department of Health and Hospitals standards and gain approval from MIHC program. To qualify for the Community Choices waiver, seniors must meet the same financial guidelines for nursing-home-level Medicaid and have a demonstrated functional need. This is not an entitlement program and waiting lists are often quite long. Cases are considered in order of need, not on a first-come, first-served basis. For more information about the program and applying, click here.
Other Financial Assistance Programs in Metairie
Louisiana Permanent Supportive Housing Program
The Louisiana Permanent Supportive Housing program offers very low-income seniors assistance finding rental homes that fit their budgets. In most cases, qualified seniors – anyone over 55 with a chronic disability – pay no more than 30% of their monthly household income on rent. While this program is not only for the elderly, four managed properties are specifically designated for those over age 55. Some locations may include additional assistance like medication management or transportation assistance.
To qualify for this program, seniors must have a diagnosed disability, even one related to aging, and be already enrolled in Medicaid assistance. Applicants must also need housing assistance and earn no more than 50% of the local median income. That works out to $22,167 for individuals living in Jefferson Parish, including Metairie. For more information about eligibility and benefits, check out our guide to the PSH program.
SeniorRX Program
Metairie seniors may be eligible to get low-cost or free prescription medication. To qualify, seniors must not have voluntarily canceled a prescription drug plan within six months of enrollment. In addition, seniors must be at least 60 years old, have a legal disability and earn no more than 300% of the federal poverty level, which works out to $3,122.50 in 2019.
More Senior Living Resources in Metairie
Resource

Phone Number

Description

Metairie Manor
(504) 456-1467
Available to seniors 62 and older, Metairie Manor offers a variety of senior services, including transportation, and low-income housing that costs no more than 30% of a resident's adjusted gross income. Water is included in the rent, and pets are welcome.
Cascades Apartments
(504) 835-2998
Cascades Apartments offers affordable living solutions to seniors, adults and families in Metairie. Studio and one-bedroom apartments start at $600 or less per month, and the central location is near the downtown area and the Lakeside Mall.
Jefferson Community Action Programs
(504) 736-6900
JEFFCAP is a Metairie nonprofit organization that provides emergency rent or mortgage assistance to prevent evictions or foreclosures.
Direct financial assistance can help with rent or mortgage payments in arrears and the program offers financial counseling to help avoid repetitive financial emergencies.
For additional information and planning, please read our comprehensive guide to paying for senior care in Louisiana.