Get Pricing & Availability for Assisted Living in Twin Falls, ID
Call (855) 481-6777 for immediate assistance and get more details
By clicking "Get Pricing & Availability" I am providing express written consent to receive calls including automated/pre-recorded calls and automated texts for which I may incur a cost, as well as emails from Caring and its partners, about senior living solutions or Medicare insurance. I understand I am not obligated to provide this consent to utilize Caring's service(s). I acknowledge I was able to review the Agreement to be Contacted, Terms of Use, and Privacy Policy. This site is protected by reCAPTCHA and the Google Privacy Policy and Terms of Service apply.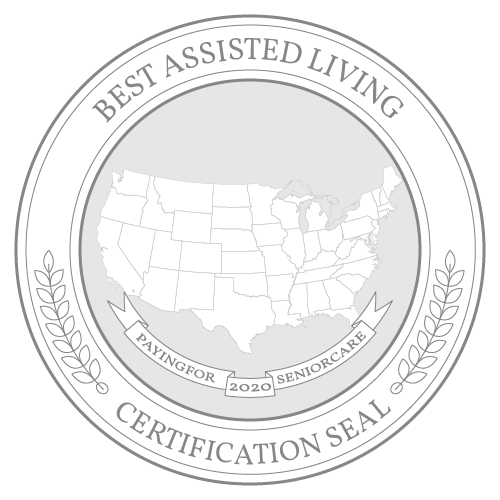 Situated in south-central Idaho on the southern rim of the Snake River Canyon, Twin Falls offers small-town living with close proximity to abundant natural beauty. Those living here have plenty of opportunities to enjoy outdoor recreation. Fishing, hiking, boating, golfing and simply strolling on walking paths in Centennial Waterfront Park after enjoying an outdoor barbecue or picnic are all common activities here. Twin Falls also has a vibrant arts scene, with community festivals, music and theater performances, as well as a diverse art gallery featuring local artists.
The total population of Twin Falls is slightly more than 50,000 citizens, and approximately 13.8% of these are seniors aged 65 and over. The average cost of assisted living in Twin Falls is $3,175 per month, which is substantially lower than the national average of $4,300 and several hundred dollars lower Idaho's overall average of $3,675. However, prices of individual assisted living facilities may vary depending on a number of factors, such as location and available services and amenities.
Brookdale Twin Falls
Conveniently located in a peaceful residential area several blocks from U.S. Highway 93, Brookdale Twin Falls offers easy access to major amenities, such as shopping centers, restaurants, entertainment venues. St. Luke's Magic Valley Regional Medical Center is also located nearby. Residents can choose between studio and one-bedroom units equipped with kitchenettes, Wi-Fi, cable and emergency call systems. On-site amenities include a salon/barbershop, fitness room, library, coffee shop and restaurant-style dining room. Physical therapy is available, along with skilled nursing and medication management. Small pets are welcome at this facility. The well-landscaped courtyard features comfortable seating and a large central fountain.
See Full Description
Features
Individual mailboxes

Anytime dining from 7 a.m. until 7 p.m.
Chardonnay Assisted Living
We included this facility on our top 10 list because of the warm family environment created by its compassionate, skilled staff. With a resident capacity of just 32, Chardonnay Assisted Living provides an intimate living environment for those who don't like to feel as if they're lost in the crowd. Complete dining, housekeeping and laundry services are available here, and residents are welcome to bring their small pets. Staff assists with basic activities of daily living such as bathing, dressing and routine grooming, and there's a 24-hour emergency response system in place.
See Full Description
Features
Respite care available

Licensed nurse on staff
Heritage Assisted Living Twin Falls
Heritage Assisted Living Twin Falls offers pet-friendly studio apartments and companion suites equipped with Wi-Fi and cable. Aides are available 24 hours a day to assist residents with their needs, and licensed nurses are on-site Monday through Friday during the day and on-call 24-hours each day of the year. Activities include arts and crafts, gardening, music, Wii sports and group outings. There's an on-site beauty salon and barbershop, as well as a party space that's available for personal celebrations.
See Full Description
Features
Guests welcome at mealtimes and overnight

Scheduled transportation available
The Canyons Retirement Community
We liked this facility for its continuum of care services that allow residents to remain living in the community even as their needs change. Studio and one-bedroom apartments are available, and this facility doesn't allow pets, making it a good choice for those who suffer from allergies. The skilled kitchen staff provides three gourmet meals per day, and housekeeping, laundry and linen services are provided to promote a chore-free lifestyle.
See Full Description
Features
Non-acute cardiac care available

Dialysis support
Syringa Place
This facility features studio and one-bedroom apartments with generously sized closets, kitchenettes, window treatments and carpeted floors. Residents each have their own indoor mailboxes. Units are built around an open-air courtyard with comfortable seating and attractive landscaping where residents and their pets can enjoy the fresh air and sunshine. Activities include board games, cards, tai chi, bingo, fitness classes, arts and crafts projects and live entertainment.
See Full Description
Features
Fire suppression system throughout the facility

Registered nurse available 24 hours a day
BridgeView Estates
We loved BridgeView Estates' idyllic location near Shoshone Falls and the Snake River, which makes it an excellent choice for retirees who appreciate close proximity to natural beauty. The facility offers studio, one and two-bedroom apartments equipped with kitchenettes or full kitchens, call lights in bedrooms and bathrooms and cable and telephone hookups. Suites also include complimentary Wi-Fi. Although this facility is pet-free, furry friends are welcome to visit during flexible visiting hours. There is a library, salon/barbershop and fitness room. A full-time activities director is on-site to keep residents active and engaged.
See Full Description
Features
Family/resident councils and education programs

24-hour security
Grace Assisted Living Twin Falls Idaho
Grace Assisted Living earned its place on our top 10 list because of its setting in a serene residential neighborhood with easy access to downtown Twin Falls and the Snake River Canyon. Residents can choose from spacious studio, one-bedroom and two-bedroom apartments. Suites feature cozy patios where they can relax in the sun and grow their own herbs, flowers and vegetables in containers. Units also come with kitchenettes, basic cable, Wi-Fi, private back doors and a variety of safety features. Small furry friends are welcome to join their owners here.
See Full Description
Features
No steps or stairs anywhere in the facility

Mail and newspapers delivered to residents' doorsteps
Highland Estates
What we liked best about this pet-friendly facility was its customized approach to dining that ensures that each resident gets exactly what they want for all meals. Residents put in their orders for meals in advance — staff will ask them at dinner what they'd like for breakfast, for instance, giving the kitchen a good head start on getting each meal exactly right. Floor plans include studios, one-bedroom apartments and companion suites.
See Full Description
Features
Vegetarian diets accommodated

Skilled nursing available
Pomerelle Place
Pomerelle Place is a pet-friendly community with studio and one-bedroom apartments. All units are equipped with in-room kitchenettes, spacious closets, illuminated entryways, indoor mailboxes and state-of-the-art smoke detectors and fire suppression systems. There's a registered nurse available 24/7, and scheduled transportation is available for medical appointments. Residents enjoy a full activities calendar which includes group outings to community events and attractions, family dinner nights, fitness classes and arts and crafts.
See Full Description
Features
Personal laundry and linen service

On-site salon/barbershop
Cenoma House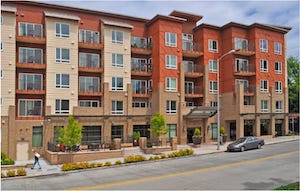 Cenoma House is a family-owned and operated facility where residents are treated like family by the staff. What we liked the best about Cenoma House was its small size. With just 10 beds, residents experience a highly personalized level of care. The facility is also located on a private drive with serene surroundings. Planned activities are based on resident preference and interests and include games, puzzles, community outings, gardening and exercise sessions. Rooms have kitchenettes and are equipped with Wi-Fi and cable.
See Full Description
Features
Menus are created by a registered dietician

All staff members are medication-certified