Get Pricing & Availability for Assisted Living in Coeur Dalene, ID
Call (855) 481-6777 for immediate assistance and get more details
Page Reviewed / Updated – October 7, 2022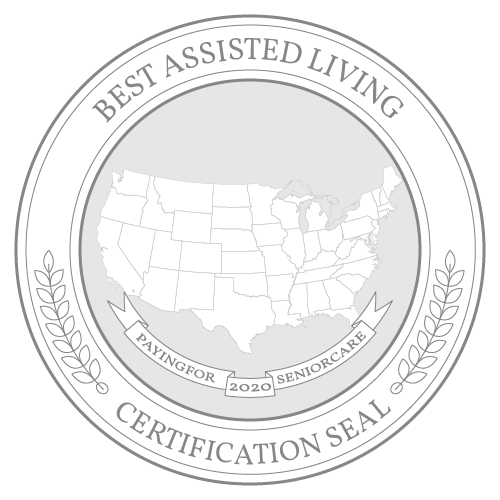 Even though the overall cost of living in Coeur d'Alene is slightly higher than both the national and Idaho averages, seniors can save significantly in some categories. The average cost of health care in Coeur d'Alene is several percentage points lower than the national average, and utility costs are nearly 10% lower than the state average and 20% lower than the national average. Seniors can also save on personal income taxes, as because Idaho does not tax Social Security benefits. Other forms of retirement income may be taxed depending on whether they qualify for an exemption in Idaho. Residents of assisted living facilities in Coeur d'Alene pay an average of $4,675 per month.
In addition to providing a list of the best assisted living facilities in Coeur d'Alene, ID, this guide provides an overview of the cost of assisted living in Coeur d'Alene, as well as average costs for other types of care. Additionally, find a list of free and low-cost services that provide seniors with a variety of assistance in their communities.
The Cost of Assisted Living in Coeur d'Alene, ID
According to the 2021 Genworth Cost of Care Survey, residents of Coeur d'Alene pay the most for assisted living in Idaho, with monthly costs averaging $4,675. Although this is $837 higher than the Idaho average of $3,838, it's only $175 higher than the national average of $4,500. Among the lowest assisted living costs in Idaho is Idaho Falls at $3,500. Residents of Twin Falls pay an average of $3,820, while their counterparts in Pocatello and Boise pay an average $4,206 and $3,586 per month, respectively.
Coeur d'Alene: $4,675
Idaho: $3,838
United States: $4,500
Idaho Falls: $3,500
Twin Falls: 3,820
Pocatello: $4,206
Boise: $3,586
The Cost of Other Types of Care in Coeur d'Alene, ID
Adult day health care is the least expensive senior care option in Coeur d'Alene at a monthly average of $2,080. In-home care and home health care both average $5,815, with home health care offering similar services as in-home care but also includes clinical services. Nursing home care is the most expensive option, with those in semiprivate rooms averaging $8,806 per month with a private room going for an average of $9,581.
Assisted Living Facility: $4,675
In-Home Care: $5,815
Home Health Care: $5,815
Adult Day Health Care: $2,080
Nursing Home Facility (semiprivate room): $8,806
Nursing Home Facility (private room): $9,581